blog
Severalnines Breaks Records on MySQL, PostgreSQL and MongoDB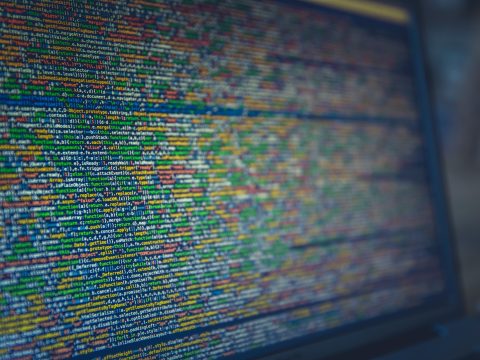 Sweden's self-funded database provider powers past 2014 revenues and grows team
Stockholm, Sweden and anywhere else in the world – 01 DECEMBER 2015 – Severalnines, a database automation pioneer which helps businesses deploy and manage open source databases in any environment, closes 2015 on a high with new customer wins and new hires.

Momentum highlights:
Over 100% sales growth achieved early in first half of 2015
150+ enterprise customers, 8,000+ community users
New enterprise accounts wins such as the European Broadcast Union, European Gravitational Observatory, BT Expedite and French national scientific research centre, CNRS
Hired Gerry Treacy, former MongoDB executive, as Vice President of Sales
Added support for PostgreSQL to ClusterControl alongside MySQL and MongoDB
Severalnines' flagship ClusterControl platform helps deploy, monitor, manage and scale SQL and NoSQL open source databases. Automation and control of database infrastructure across mixed environments, usually the case in large enterprises, makes Severalnines the ideal polyglot persistence solution to support modern business mixed IT environments. The reason for ClusterControl's popularity is the way it provides full operational visibility and control for open source databases.

Severalnines is entirely self-funded, having taken no external capital, allowing its product team to focus solely on solving pressing customer and community user needs.
| | |
| --- | --- |
| | To further its expansion in 2016 and beyond, Severalnines hired Gerry Treacy as Vice President of Sales to drive revenues worldwide. Treacy brings veteran sales expertise on SQL and NoSQL technologies from his time at MySQL, Oracle and MongoDB, where he held senior international management roles in Corporate Sales. |
| | |
| --- | --- |
| Commenting on the ongoing growth of the company, Severalnines CEO, Vinay Joosery, said: "It is a promising sign Severalnines had a strong 2015 when the global technology sector is going through a phase of readjustment. Enterprises are increasingly choosing to operate mixed environments and we backed a hunch that the market was ready for our polyglot persistence technology. As a result, we've been laser-focused on building the best operational tools to run high availability open source databases. Users are responding positively to that." | |

Explaining the company's commercial success, he noted: "In the current age of virtualised environments across public/private clouds, we are reminded time and time again that servers are not immune to failures. But building resilient infrastructure is no small feat – from design, configuration and management through to data integrity and security – there is plenty to do. With ClusterControl, we've effectively lowered the barrier to entry for sysadmins and devops engineers to build and run highly available database infrastructures on top of open source. Distributed database systems are now a reality for all enterprises, not just for web giants."

To join Severalnines' growing customer base please click here.
An Executive's Guide to Database Management ROI
Explore your options managing open source databases and their impact to the bottom line
About Severalnines
Severalnines provides automation and management software for database clusters. We help companies deploy their databases in any environment, and manage all operational aspects to achieve high-scale availability.
Severalnines' products are used by developers and administrators of all skills levels to provide the full 'deploy, manage, monitor, scale' database cycle, thus freeing them from the complexity and learning curves that are typically associated with highly available database clusters. The company has enabled over 8,000 deployments to date via its popular online database configurator. Currently counting BT, Orange, Cisco, CNRS, Technicolour, AVG, Ping Identity and Paytrail as customers. Severalnines is a private company headquartered in Stockholm, Sweden with offices in Singapore and Tokyo, Japan. To see who is using Severalnines today visit, https://severalnines.com/company.
Press contact
Severalnines
Jean-Jérôme Schmidt
[email protected]
Subscribe to get our best and freshest content