CCX
Fully-managed, highly-available, open-source DBaaS
Built on top of the pressure-tested ClusterControl, CCX enables you to provision, deploy and manage performant, open-source database clusters in moments.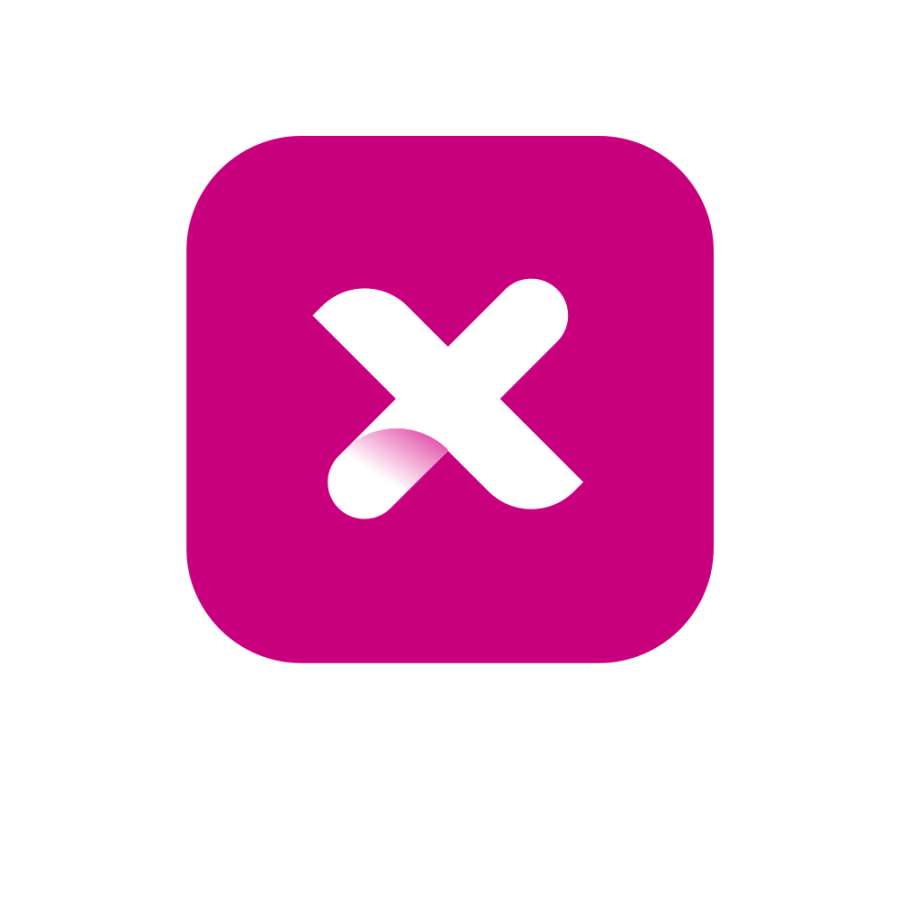 ---
Top CCX benefits
Set and forget database deployments
Building upon ClusterControl, CCX provides fully-managed, highly available MySQL, MariaDB and PostgreSQL deployments.
Peace of mind with granular observability
CCX allows you to view cluster performance down to the query level, ensuring that you can troubleshoot where you need.
Access to hyperscalers and local clouds
Whether you're looking to launch on hyperscalers like AWS or local clouds such as SafeSpring, you're covered.
SUPPORTED DATABASES
High availability SQL or NoSQL?
We offer the most popular and performant open-source SQL and NoSQL databases.
Are you a cloud service provider?
Now you can drop in a DBaaS with the most popular and performant open-source databases to increase customer satisfaction and loyalty.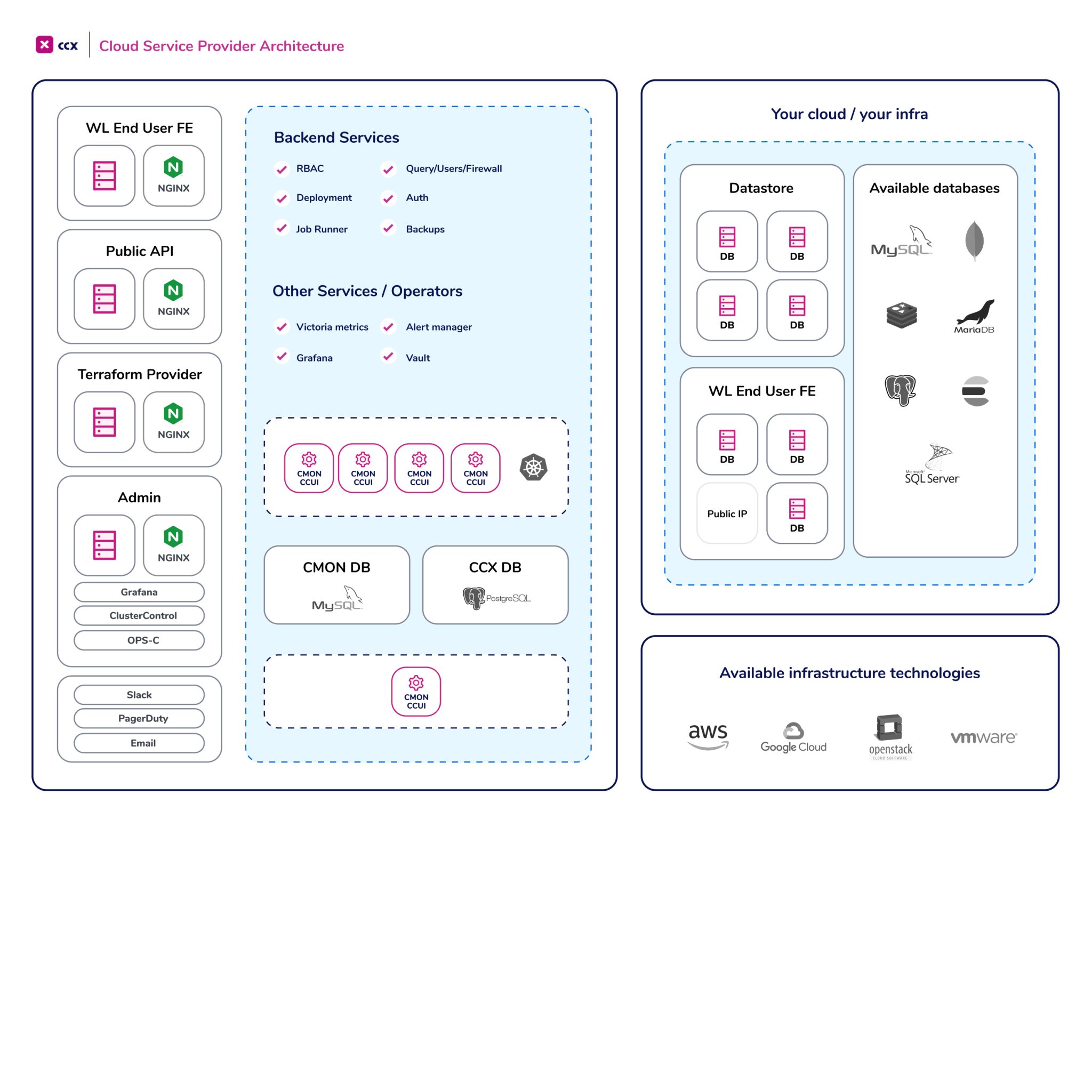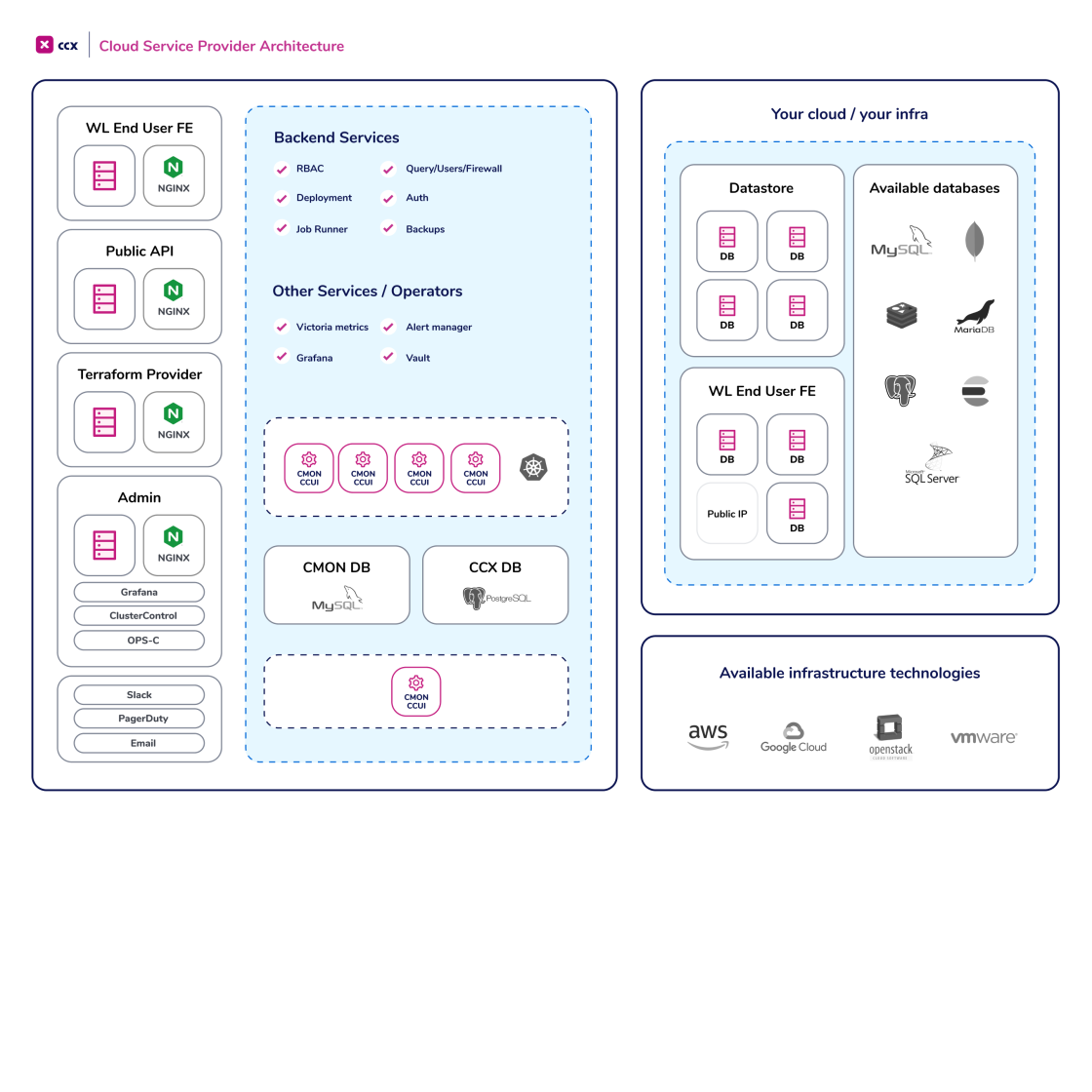 The features that count
Some you would expect, some you wouldn't, all essential.
Automated backups
Full database backups taken daily and incremental ones every 5 minutes.
Advanced query monitoring
CCX is equipped with an advanced query monitor to help quickly resolve issues.
Virtual private cloud (VPC) peering
On AWS? Avoid the public internet by connecting to your private network.
Granular user management
Decide what access privileges you want them to have to the database.
Out-of-the-box Terraform support
Easily integrate CCX into your Infrastructure as Code (IaC) Terraform workflows.
Security and compliance
Severalnines possesses the certifications and has built CCX built with the features necessary for you to confidently adopt and implement it.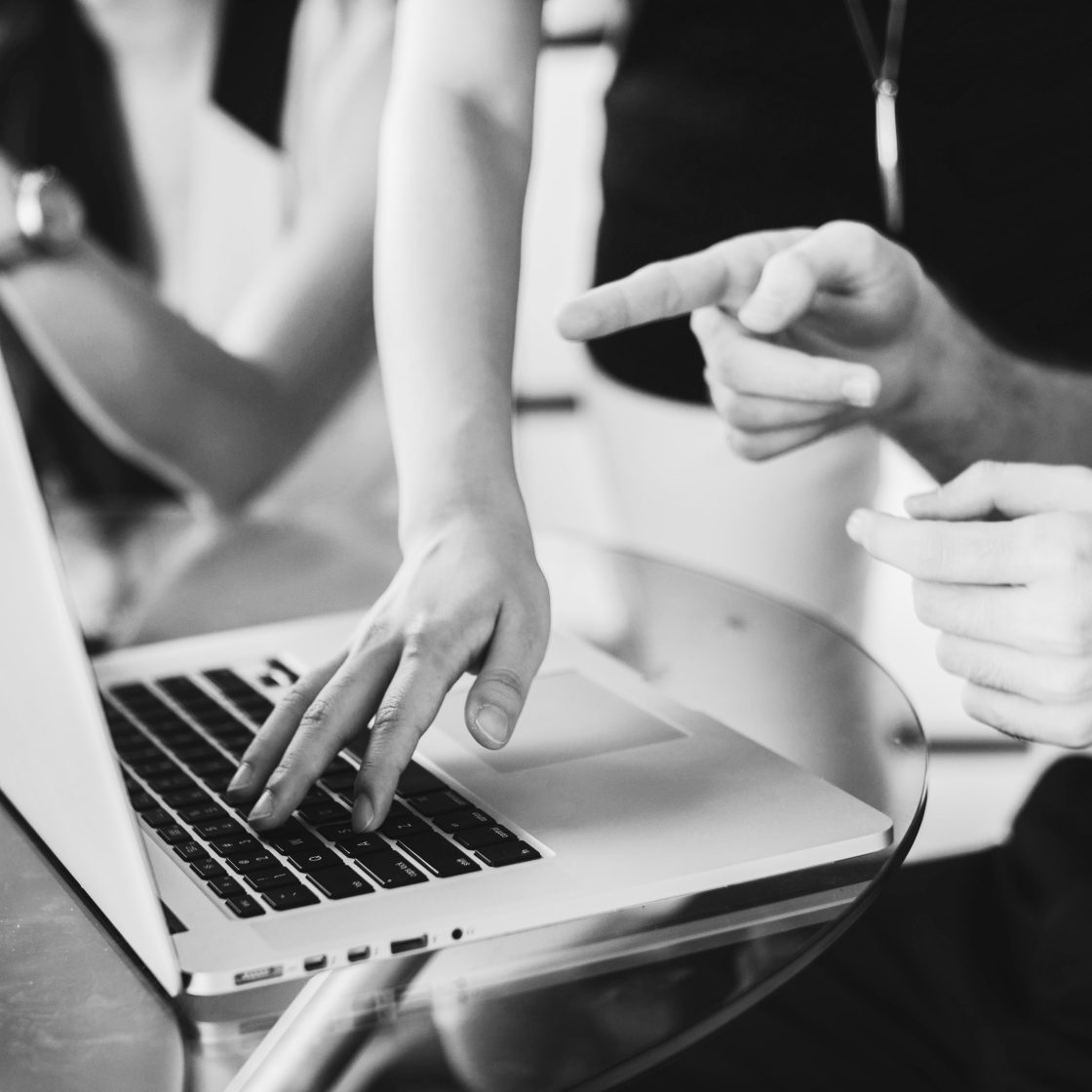 FAQ
What is CCX?
CCX is a Database as a Service (DBaaS) built on the capabilities of ClusterControl that enables users to deploy and access managed, secured, MySQL, MariaDB and PostgreSQL database clusters.
How is CCX different than ClusterControl?
ClusterControl provides the ability to fully manage your databases on your own hardware, while CCX is a database service that is fully managed by Severalnines.
What SLA does Severalnines provide for CCX?
What compliance standards do you hold certifications for?
We are currently ISO 27001 certified and are in the process of achieving SOC 2 certification.
Ready to automate your database?
Sign up now and you'll be running your database in just minutes.