blog
Raising the Bar on MySQL, MariaDB, PostgreSQL & MongoDB Management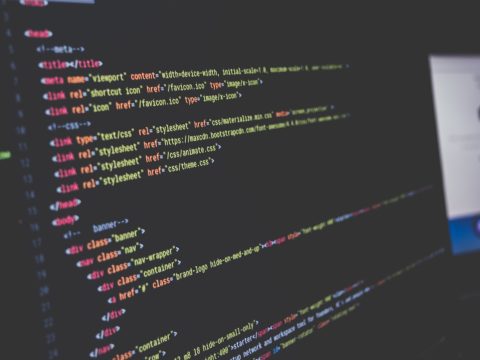 I'd like to take advantage of the quiet days between holidays to look back on 2018 at Severalnines as we continue to advance automation and management of the world's most popular open source databases: MySQL, MariaDB, PostgreSQL & MongoDB!
And take this opportunity to thank you all for your support in the past 12 months and celebrate some of our successes with you …
2018 Severalnines Momentum Highlights: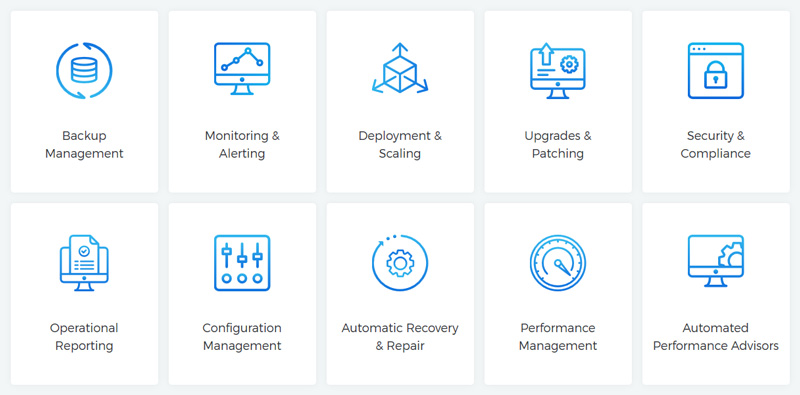 For those who don't know about it yet, ClusterControl helps database users deploy, monitor, manage and scale SQL and NoSQL open source databases such as MySQL, MariaDB, PostgreSQL and MongoDB.
Automation and control of open source database infrastructure across mixed environments makes ClusterControl the ideal polyglot solution to support modern businesses – be they large or small.
The reason for ClusterControl's popularity is the way it provides full operational visibility and control for open source databases.
But don't take my word for it: we've published a year-end video this week that not only summarises our year's achievements, but also includes customer and user quotes highlighting why they've chosen ClusterControl to help them administer their open source database infrastructure.
As a self-funded (mature) startup, our team's focus is solely on solving pressing customer and community user needs. We do so with our product of course, but just as importantly also through our content contributions to the open source database community. We publish technical content daily that ranges from blogs to white papers, webinars and more.
These Are Our Top Feature & Content Hits in 2018
Top 3 New ClusterControl Features
SCUMM – Severalnines CMON Unified Monitoring and Management – introduces new agent-based monitoring infrastructure with a server pulling metrics from agents that run on the same hosts as the monitored databases and uses Prometheus agents for greater accuracy and customization options while monitoring your database clusters.
Introduces tighter integration with AWS, Azure and Google Cloud, so it is now possible to launch new instances and deploy MySQL, MariaDB, MongoDB and PostgreSQL directly from the ClusterControl user interface.
Throughout the year, we've introduced a whole range of new features for PostgreSQL: from full backup and restore encryption for pg_dump and pg_basebackup, continuous archiving and Point-in-Time Recovery (PITR) for PostgreSQL, all the way to a new PostgreSQL performance dashboard.
Top 3 Most Read New Blogs
Joshua Otwell presents a combination of eight differing queries or types of queries he has found interesting and engaging to explore, study, learn, or otherwise manipulate data sets.
Sebastian Insausti discusses how one goes about analyzing the workload, or queries, that are running, as well as review some basic configuration parameters to improve the performance of PostgreSQL databases.
Our team explains how to use Docker to run a PostgreSQL database.
Top 3 Most Downloaded White Papers
Covers the basics you need to understand when considering to run a MySQL service on top of Docker container virtualization. Although Docker can help automate deployment of MySQL, the database still has to be managed and monitored. ClusterControl can provide a complete operational platform for production database workloads.
Discusses some of the challenges that may arise when administering a PostgreSQL database as well as some of the most important tasks an administrator needs to handle; and how to do so effectively … with ClusterControl. See how much time and effort can be saved, as well as risks mitigated, by the usage of such a unified management platform.
Discusses the requirements for high availability in database setups, and how to design the system from the ground up for continuous data integrity.
Top 3 Most Watched Webinars
Watch as Krzysztof Książek, Senior Support Engineer at Severalnines, walks you through the ins and outs of performance tuning for MySQL and MariaDB, and share his tips & tricks on how to optimally tune your databases for performance.
From discussing high availability concepts through to failover or switch over mechanisms, this webinar covers all the need-to-know information when it comes to building highly available database infrastructures.
Whether you are looking at rebuilding your existing backup infrastructure, or updating it, then this webinar is for you: watch replay of this webinar on Backup Management for MySQL, MariaDB, PostgreSQL and MongoDB with ClusterControl.
Thanks again for your support this year and "see you" in 2019!
Happy New Year from everyone at Severalnines!
PS.: To join Severalnines' growing customer base please click here
Subscribe to get our best and freshest content