blog
ClusterControl Enables MySQL HA for the European Broadcasting Union and Its 200 Million Viewers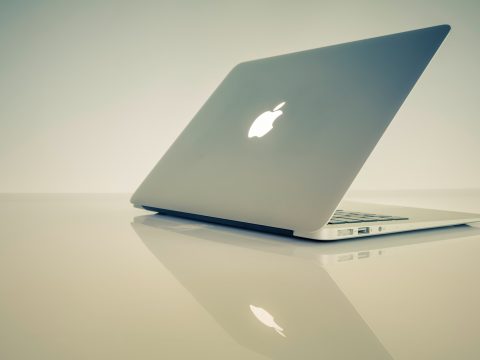 The home of Eurovision and Euroradio choses Severalnines to tune its MySQL databases
Stockholm, Sweden and anywhere else in the world – Severalnines, the provider of database infrastructure management software, recently announced its latest customer, European Broadcasting Union (EBU), a premium media distributor of live sports, culture, news and entertainment content. The Swedish company won the new deal in the same year as heartthrob compatriot Måns Zelmerlöw's rendition of "Heroes" won the EBU's flagship programme, the Eurovision Song Contest, watched by 200 million viewers.
The EBU is the world's leading alliance of public service media with 73 Members in 56 countries across Europe and beyond. The EBU's platform provides content creators in the broadcasting industry with high-quality material, its most famous production being the annual Eurovision Song Contest.
Demand for high quality web-based video and audio content from customers challenged the resources of the EBU's small internal IT team to keep its technology infrastructure running, especially during spike viewing times. Therefore, the EBU wanted world-class technology and expertise to keep its web-based services, powered by 16 open source databases, online around the clock.
After a review process in early 2014, Severalnines was recommended to the EBU by a Swiss IT services provider. Severalnines was selected due to its in depth knowledge of managing open source databases and clustering technologies like Galera Cluster for MySQL, which form the basis of the EBU's IT architecture. It took just under a month to conduct a thorough investigation of the automation and management capabilities of ClusterControl.

The EBU signed up for Severalnines' 24/7 Support, enterprise-level subscription package, which offers additional peace of mind when running mission-critical database clusters. Once the decision was made, ClusterControl helped quickly configure database clusters and high availability settings according to EBU's needs.
With Severalnines, EBU's internal IT teams now had the tools to manage and monitor all database clusters via a single dashboard providing access to real-time information to act promptly on performance issues. Severalnines helped EBU to focus on new business initiatives such as delivering mobile services to customers, as well as save on hiring one full time Database Administrator per year.
Laurent Pythoud, IT Web Manager at EBU, said: "We needed expert advice and help to optimise our database operations at a time when customers are asking for better streaming and content delivery services. Severalnines was the best fit and a lot of good reviews online gave us the confidence to work with them. Led by their CEO, Vinay Joosery, the Severalnines team offered excellent, personalised support and gave us practical advice on how to enhance our systems. Thanks to Severalnines, we can spend more time working with our customers to deliver the next generation of content services as our back end is completely protected."
Vinay Joosery, Severalnines CEO said: "It has already been a good year for Sweden. As a Swedish company, "we don't know if we are happier about winning the Eurovision Song Contest or hearing about how ClusterControl has helped the EBU to succeed". With our goal to help enterprises operate open source databases at the heart of their IT fabric, it is great to see our technology is the number one hit for EBU. We look forward to continue our work and make EBU's databases sing!"
An Executive's Guide to Database Management ROI
Explore your options managing open source databases and their impact to the bottom line
About Severalnines
Severalnines provides automation and management software for database clusters. We help companies deploy their databases in any environment, and manage all operational aspects to achieve high-scale availability.
Severalnines' products are used by developers and administrators of all skills levels to provide the full 'deploy, manage, monitor, scale' database cycle, thus freeing them from the complexity and learning curves that are typically associated with highly available database clusters. The company has enabled over 7,000 deployments to date via its popular online database configurator. Currently counting BT, Orange, Cisco, CNRS, Technicolor, AVG, Ping Identity and Paytrail as customers. Severalnines is a private company headquartered in Stockholm, Sweden with offices in Singapore and Tokyo, Japan. To see who is using Severalnines today visit, https://severalnines.com/company.
Press contacts
Positive Marketing
Ed Stevenson|Tom Foster
[email protected]
0203 637 0644/0646
Severalnines
Jean-Jerome Schmidt
[email protected]
Subscribe to get our best and freshest content