blog
ClusterControl in the Cloud – All Our Resources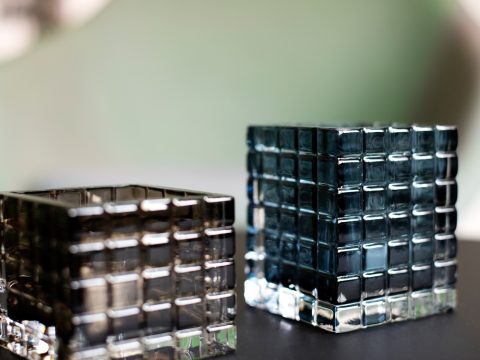 While many of our customers utilize ClusterControl on-premise to automate and manage their open source databases, several are deploying ClusterControl alongside their applications in the cloud. Utilizing the cloud allows your business and applications to benefit from the cost-savings and flexibility that come with cloud computing. In addition you don't have to worry about purchasing, maintaining and upgrading equipment.
Along the same lines, ClusterControl offers a suite of database automation and management functions to give you full control of your database infrastructure. With it you can deploy, manage, monitor and scale your databases, securely and with ease through our point-and-click interface.
As the load on your application increases… Your cloud environment can be expanded to provide more computing power to handle that load. In much the same way ClusterControl utilizes state-of-the-art database, caching, and load balancing technologies that enable you to scale-out the load on your databases and spread that load evenly across nodes.
These performance benefits are just some of the many reasons to leverage ClusterControl to manage your open source database instances in the cloud. From advanced monitoring to backups and automatic failover, ClusterControl is your true end-to-end database management solution.
Below you will find some of our top resources to help you get your databases up-and-running in the cloud…
AWS Marketplace
ClusterControl on the AWS Marketplace
Want to install ClusterControl directly onto your AWS EC2 instance? Check us out on the Amazon Marketplace.
(New version coming soon!)
Top Blogs
Migrating MySQL Database from Amazon RDS to DigitalOcean
This blog post describes the migration process from EC2 instance to a DigitalOcean droplet
MySQL in the Cloud – Online Migration from Amazon RDS to EC2 Instance (PART ONE)
RDS for MySQL is easy to get started. It's a convenient way to deploy and use MySQL, without having to worry about any operational overhead. The tradeoff though is reduced control.
MySQL in the Cloud – Online Migration from Amazon RDS to Your Own Server (PART TWO)
It's challenging to move data out of RDS for MySQL. We will show you how to do the actual migration of data to your own server, and redirect your applications to the new database without downtime.
MySQL in the Cloud – Pros and Cons of Amazon RDS
Moving your data into a public cloud service is a big decision. All the major cloud vendors offer cloud database services, with Amazon RDS for MySQL being probably the most popular. In this blog, we'll have a close look at what it is, how it works, and compare its pros and cons.
About Cloud Lock-in and Open Source Databases
Severalnines CEO Vinay Joosery discusses key considerations to take when choosing cloud providers to host and manage mission critical data; and thus avoid cloud lock-in.
Infrastructure Automation – Deploying ClusterControl and MySQL-Based Systems on AWS Using Ansible
This blog post has the latest updates to our ClusterControl Ansible Role. It now supports automatic deployment of MySQL-based systems (MySQL Replication, Galera Cluster, NDB Cluster).
Leveraging AWS Tools to Speed up Management of Galera Cluster on Amazon Cloud
We previously covered basic tuning and configuration best practices for MyQL Galera Cluster on AWS. In this blog post, we'll go over some AWS features/tools that you may find useful when managing Galera on Amazon Cloud. This won't be a detailed how-to guide as each tool described below would warrant its own blog post. But this should be a good overview of how you can use the AWS tools at your disposal.
5 Performance Tips for Running Galera Cluster for MySQL or MariaDB on AWS Cloud
Amazon Web Services is one of the most popular cloud environments. Galera Cluster is one of the most popular MySQL clustering solutions. This is exactly why you'll see many Galera clusters running on EC2 instances. In this blog post, we'll go over five performance tips that you need to take under consideration while deploying and running Galera Cluster on EC2.
How to Change AWS Instance Sizes for Your Galera Cluster and Optimize Performance
Running your database cluster on AWS is a great way to adapt to changing workloads by adding/removing instances, or by scaling up/down each instance. At Severalnines, we talk much more about scale-out than scale up, but there are cases where you might want to scale up an instance instead of scaling out.
Subscribe to get our best and freshest content