blog
Upgrading to the ClusterControl Enterprise Edition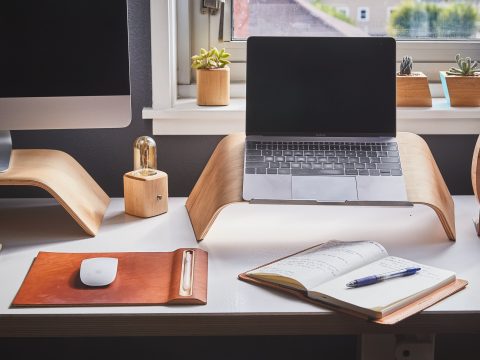 The ClusterControl Enterprise Edition provides you will a full suite of management and scaling features in addition to the deployment and monitoring functions offered as part of the free Community Edition. You also have the ability to deploy, configure and manage the top open source load balancing and caching technologies to drive peak performance for your mission-critical applications.
Whether you have been benefiting from the free resources included in the Community Edition or have evaluated the product through the Enterprise Trial, we'll walk you through how our licensing works and explain how to get you up-and-running with all the automation and scaling that ClusterControl Enterprise has to offer.
"With quick installation, ease of use, great support, stable deployments and a scalable architecture, ClusterControl is just the solution we were looking for to provide a strong MySQL HA platform to our customers."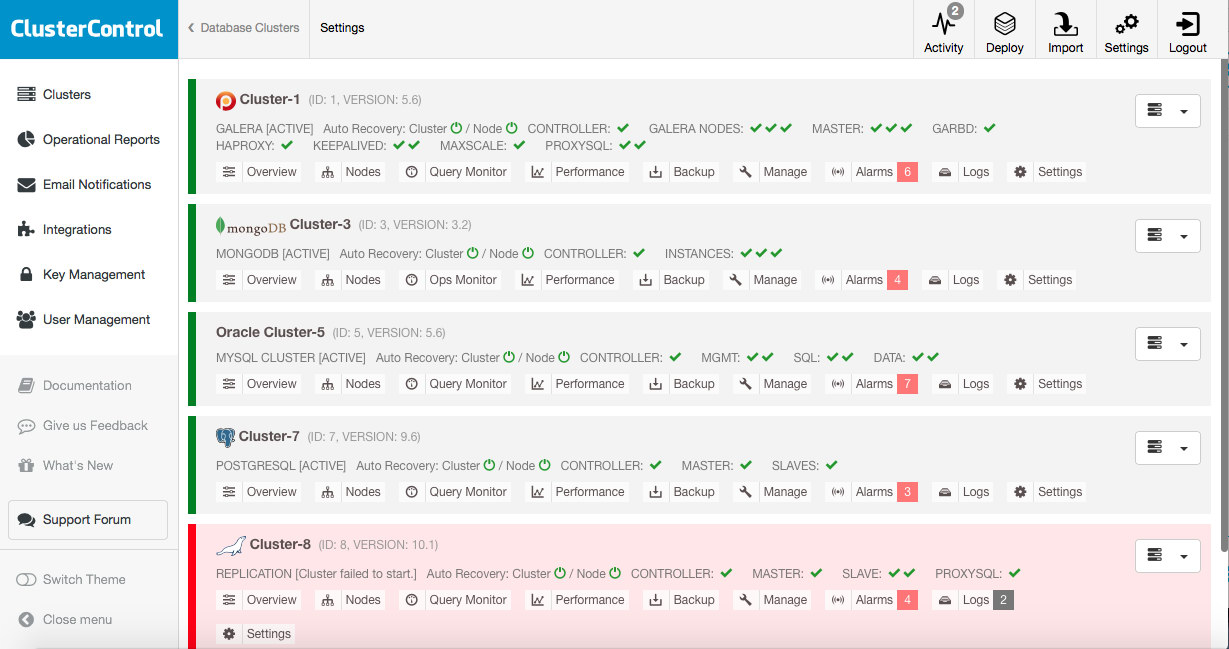 How to Upgrade from Community to Enterprise
While using the ClusterControl Community Edition you may have clicked on a feature and got a pop-up indicating that it was not included in the version you are using. When this happens you have two options. You can activate (or extend) your Enterprise Trial OR you can contact sales to purchase an enterprise license.
"Our back-end is reliant on different databases to tackle different tasks. Using several different tools, rather than a one-stop shop, was detrimental to our productivity. Severalnines is that 'shop' and we haven't looked back. ClusterControl is an awesome solution like no other."
Enterprise Trial
The ClusterControl Enterprise trial provides you with free access to our full suite of features for 30 days. The purpose of this trial is to allow you to "kick the tires" using your environments and applications to make sure that ClusterControl meets your needs.
With the trial you have access to all our Community features plus: Custom Dashboards, Load Balancers, Configuration Management, Backup and Restore, Automatic Node and Cluster Recovery, Role Based Access Control, Key Management, LDAP, SSL Encryption Scaling, and more!
The trial also grants you Enterprise Level access to our support teams 24/7. We want to make sure that you have the best experience during your trial and also introduce you to our amazing support that you can count on when you become a customer of Severalnines.
At the end of your trial, you will have the option to meet with our sales team to continue with ClusterControl Enterprise on a paid license. Or you may also continue with our ClusterControl Community Edition, which you can use for free – forever.
Extending Your Trial
Sometimes thirty days isn't enough time to evaluate a product as extensive as ClusterControl. In these situations we can sometimes grant an extension to allow you some more time to evaluate the product. This extension can be requested from the product itself and you will be contacted by an account manager to arrange for the extension.
"ClusterControl is phenomenal software…I'm usually not impressed with vendors or the software we buy, because usually it's over promised and under delivered. ClusterControl is a nice handy system that makes
me feel confident that we can run this in a production environment."
Purchasing a Commercial License
ClusterControl offers three separate plans and different support options. Our account managers are available to assist, and recommend the best plan. We also offer volume discounts for larger orders. In short, we will work very hard to make sure our price meets your needs and budget. Once we've all signed on the dotted line, you will then be provided with Commercial License keys that you can put into your already deployed environment (or into a new one) which will then immediately grant you full access to the entire suite of ClusterControl features that you have contracted.
Benefits of Upgrading
While the free ClusterControl community version provides rich features that allow you to easily and securely deploy and monitor your open source databases, the Enterprise Edition provides much much more!
These are just some of the features awaiting you in the Enterprise Edition…
Advanced Backup & Restoration: With ClusterControl you can schedule logical or physical backups with failover handling and easily restore backups to bootstrap nodes or systems.
Automated Failover: ClusterControl includes advanced support for failure detection and handling; it also allows you to deploy different proxies to integrate them with your HA stack.
Topology Changes: Making topology changes with ClusterControl is easy; it does all the background work to elect a new master, deploy fail-over slave servers, rebuild slaves in case of data corruption, and maintain load balancer configurations to reflect all the changes.
Load Balancing: Load balancers are an essential component in database high availability; especially when making topology changes transparent to applications and implementing read-write split functionality and ClusterControl provides support for ProxySQL, HAProxy, and Maxscale.
Advanced Security: ClusterControl removes human error and provides access to a suite of security features automatically protecting your databases from hacks and other threats. Operational Reports come in handy, whether you need to show you are meeting your SLAs or wish to keep track of the historical data of your cluster.
Scaling: Easily add and remove nodes, resize instances, and clone your production clusters with ClusterControl.
In short, ClusterControl is an all-inclusive database management system that removes the need for your team to have to cobble together multiple tools, saving you time and money.
If you ever have any issues during this process you can always consult the documentation or contact us. If you need support you can contact us here.
Subscribe to get our best and freshest content