blog
Severalnines Primed for Even Stronger Customer Growth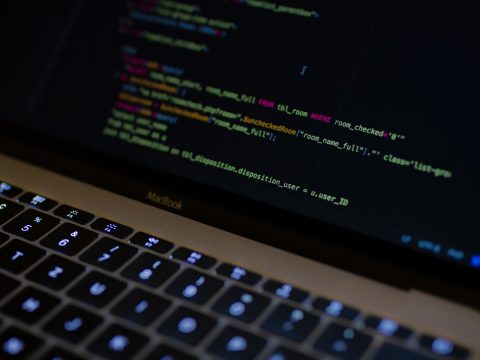 Severalnines primed for even stronger customer growth
Europe's database 'anti-startup' sets big objectives to improve open source Enterprise IT
London, UK, 26 February 2015 – Severalnines, a database clustering pioneer which helps businesses automate and manage highly available open source SQL and NoSQL database clusters, reported over 100 percent sales growth last year. The growth of its revenue and customer base was fuelled by winning enterprise accounts such as BT, Orange and Cisco. Today, Severalnines serves over 100 enterprise customers and is in use in over 7,000 database deployments by community users.
Severalnines' flagship ClusterControl platform helps deploy, monitor, manage and scale SQL and NoSQL open source database clusters with cloud providers like AWS and Google, on Openstack, and on-premise deployments. Control of database infrastructure across such mixed environments, which is usually the case in large enterprises, makes Severalnines the ideal platform to support modern business IT.
Severalnines ClusterControl provides full operational visibility for database clusters. It reduces administrative burden by configuring and deploying these clusters within minutes – whether on-premise or in the cloud. Databases currently supported include MySQL with its main variations MariaDB, Percona XtraDB and Galera Cluster, clustered or for single instances, plus MongoDB.
Bringing their experience working for the European company behind the most popular open source database, MySQL, Severalnines Co-Founders Vinay Joosery and Johan Andersson have created a new type of European software company. To date, Severalnines is self-funded, having taken no external capital. Its commercial success is based on its vision of providing one intuitive way to manage today's complex, heterogeneous database environments.
Vinay Joosery praised the ongoing growth of the company and said: "In the current age of virtualised environments in public/private clouds, high availability is even more important and is typically achieved via database clustering. However, many companies struggle to implement database clustering, as it requires a great deal of costly expertise which is difficult to find. ClusterControl completely automates the deployment and ongoing management of database clusters; our ultimate aim is to provide telco-grade high availability without the telco price tag."
To join Severalnines' growing customer base please, click here.
About Severalnines
Severalnines provides automation and management software for database clusters. We help companies deploy their databases in any environment, and manage all operational aspects to achieve high-scale availability.
Severalnines' products are used by developers and administrators of all skills levels to provide the full 'deploy, manage, monitor, scale' database cycle, thus freeing them from the complexity and learning curves that are typically associated with highly available database clusters. The company has enabled over 7,000 deployments to date via its popular online database configurator. Currently counting BT, Orange, Cisco, CNRS, Technicolour, AVG, Ping Identity and Paytrail as customers. Severalnines is a private company headquartered in Stockholm, Sweden with offices in Singapore and Tokyo, Japan. To see who is using Severalnines today visit, https://severalnines.com/company.
Press contact
Positive Marketing
Ed Stevenson | Tom Foster
[email protected]
0203 637 0644
or
Severalnines AB
Jean-Jérôme Schmidt
[email protected]
Subscribe to get our best and freshest content