Control your Database Cluster
Deploy

Manage

Monitor

Scale
Deploy entire clusters: on-premises or cloud
SQL & NoSQL
On-premises/Bare metal
AWS/OpenStack
SQL and NoSQL Clusters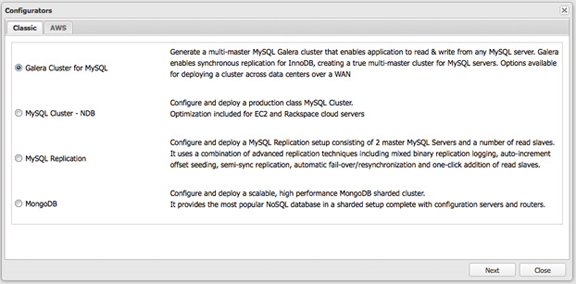 On-premises Deployment
Automatically configure and deploy entire clusters from zero to fully operational in minutes on your existing on-premises servers.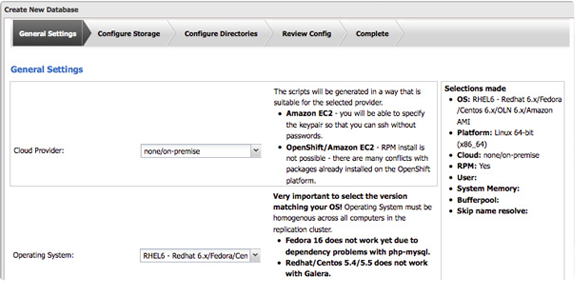 Amazon EC2 Deployment
Automate the full deployment of your cluster on Amazon EC2 from a simple wizard. Deploying a cross-region multi-master Galera Cluster on Amazon has never been easier.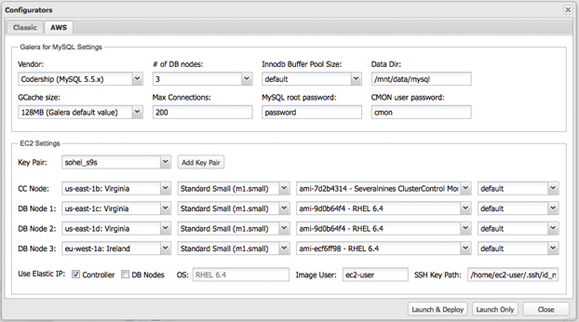 SQL Load Balancing
HAProxy load balancers can be easily deployed in front of your database nodes. It is possible to configure advanced settings such as connection timeouts, max number of frontend/backend connections, which backend servers (DB nodes) to include and whether they are deployed as an active or backup instance.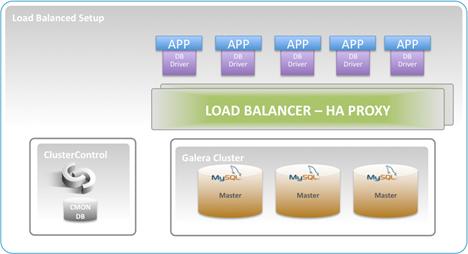 Contact us to find out more.
Book a demo now!