blog
Webinar Replay: Top Five Tips to Drive MariaDB Galera Cluster Performance for Nextcloud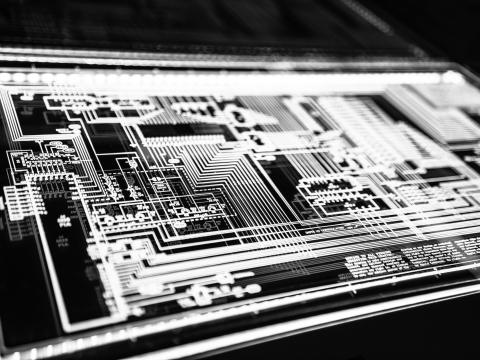 Are you a MariaDB database administrator that is facing problems regarding your Galera Cluster implementations? Perhaps you even tried to make it work in harmony with Nextcloud? If you have answered "yes" to any of these questions, this webinar replay is for you! This webinar featuring Björn Schiessle, Pre-sales Lead and Co-Founder at Nextcloud, and Ashraf Sharif, Senior Support Engineer at Severalnines will take you through a deep dive into designing, implementing and optimizing your MariaDB Galera Cluster performance for Nextcloud.
What is Nextcloud?
According to Nextcloud themselves, they have built the most-deployed on-premises file sharing and collaboration platform. Nextcloud is written in PHP and Javascript and can be extended using plugins. Nextcloud enables users to gain access to their documents and share them with people within and outside of their organization also by employing an easy-to-use web interface. Nextcloud can also be extended with plugins to improve its functionality even further. Nextcloud also includes extensive collaboration capabilities through Calendar, Contact, Mail, private audio / video conferencing and more!
Nextcloud is an open source platform. Its services are being used by millions of people worldwide and with tens of thousands of servers deployed all across the globe, they sure know how to satisfy both small and gigantic companies. If you are looking for a file sharing and collaboration platform, Nextcloud is surely the way to go.
Here are some statistics from Nextcloud themselves:
Judging from the fact that the majority of people are using either single instance MySQL or MariaDB deployments or Galera Cluster, 
What's the Webinar Replay About?
In this webinar replay you will hear some valuable insight situated around the capability of Nextcloud: since Nextcloud uses its database to store data, a database that is performing poorly can have a serious performance impact on Nextcloud. Since MariaDB Galera Cluster is a recommended solution to gain both performance and high availability, this webinar dives deeper into how to optimize MariaDB Galera Cluster for Nextcloud. In this webinar, Björn explains the architecture of Nextcloud, Ashraf then takes us in a deep dive into how to design and optimize MariaDB Galera Cluster for Nextcloud. He will cover 5 tips on how to significantly improve performance and stability.
Agenda
The following things will be covered in the webinar:
Nextcloud architecture

Designing database architecture

Database proxy solutions

MariaDB performance tuning

MySQL storage engine (InnoDB) performance tuning

Nextcloud performance tuning

A Question & Answer (Q&A) session is included as well!
We are certain that this webinar will help you improve your MariaDB Galera Cluster performance for Nextcloud – if you're interested, tune in!
Subscribe to get our best and freshest content