blog
Severalnines and WooServers Bring ClusterControl to Web Hosting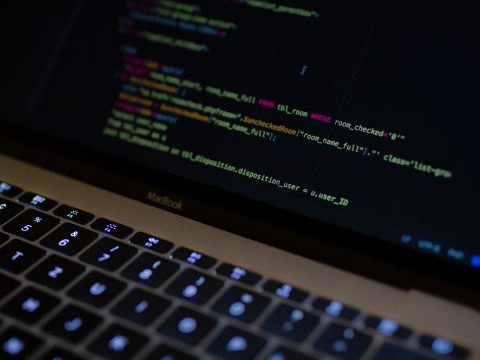 New partnership helps start-ups challenge Google, Amazon and Microsoft
Stockholm, Sweden and anywhere else in the world – 07 September 2016 – Severalnines, the provider of database automation and management software for open source databases, today announced its latest partnership with WooServers. WooServers is a web hosting platform, used by 5,500 businesses, such as WhiteSharkMedia and SwiftServe to host their websites and applications.
WooServers will make available, in this partnership with Severalnines, a managed service that includes comprehensive infrastructure automation and management of MySQL-based database clusters. The service is available on WooServers data centers, as well as on Amazon Web Services and Microsoft Azure. The main target group is online businesses who rely on solid IT infrastructure, but wish to avoid the operational heavy lifting of managing high availability databases across data centers, or even across different cloud providers.

The Severalnines and WooServers' partnership began in August 2015. WooServers felt there was a gap in the market for providing managed database services across different cloud providers. A large portion of their own clients were using more than one cloud provider to take advantage of features offered by one provider over another. However, without a distributed database infrastructure, it is hard to be cloud agnostic. Ultimately, where the data is determines where the service or application resides. And the larger the data, the harder it is to move.
Businesses can now quickly be up and running with a distributed database across the cloud services of their choice, knowing the service is managed by hosting and database experts. It is powered by MySQL clusters, with ClusterControl to automate deployment, and operational tasks such as configuration, topology changes, patching, backups, and failure recovery.

Aleksey Krasnov, co-founder of WooServers, said, "Cloud providers are trying hard to differentiate from each other, and a hyper competitive market is good news for clients. But there is very little in terms of cross-cloud compatibility, especially for database services. Being tied to a particular service may not be optimal in the long run, because if the costs escalate and you want to move to a more cost-effective vendor, you're in for a big surprise.
We provide choice and flexibility to our clients, and our service is cloud agnostic. Since we're using ClusterControl, it means you could even bring the data in-house and run on your own infrastructure."
Vinay Joosery, Severalnines CEO, said, "Operational management of databases is not something you'd want your developers to spend too much time on, which makes a managed service a very logical choice. However, yielding too much control over your data to any single cloud vendor is scary. WooServers provides a service that allows businesses to benefit from cloud economics, while keeping control over their data."
One customer who is relying on this partnership is digital advertising services provider Plexiads. After its launch in 2015, investing in IT development was a priority for Plexiads, to ensure they can compete with Google Adsense by delivering the highest quality service to its customers all over the world, especially in Africa and the Middle East. A highly available database that is resistant to outages, is vital to keep customers' advertising running and capitalise on every revenue opportunity.
Abdelkhalek Baou, Co-CEO and Founder of Plexiads, said: "Our products challenge web giants such as Google Adsense and Adwords, and it's important to us to keep customers satisfied in a market which is worth $60 billion. Data is a critical part of our business, and we were looking for a partner to help us build and manage a state of the art data tier for our applications. We have been very happy with WooServers and Severalnines, and feel confident we will be able to expand the infrastructure as the business grows."
An Executive's Guide to Database Management ROI
Explore your options managing open source databases and their impact to the bottom line
About Severalnines
Severalnines provides automation and management software for database clusters. We help companies deploy their databases in any environment, and manage all operational aspects to achieve high-scale availability.
Severalnines' products are used by developers and administrators of all skills levels to provide the full 'deploy, manage, monitor, scale' database cycle, thus freeing them from the complexity and learning curves that are typically associated with highly available database clusters. The company has enabled over 8,000 deployments to date via its popular online database configurator. Currently counting BT, Orange, Cisco, CNRS, Technicolour, AVG, Ping Identity and Paytrail as customers. Severalnines is a private company headquartered in Stockholm, Sweden with offices in Singapore and Tokyo, Japan. To see who is using Severalnines today visit, https://severalnines.com/company.
About WooServers

Since 2009 WooServers offers web hosting, virtual and dedicated servers with full management for the price of unmanaged solutions of its competitors. Serving more than 5500 clients WooServers has always strived to take over all system administration hassle from the client and provide hands-on support, unmatched in the industry.
During the past 3 years WooServers made a considerable expansion into the SMB client segment in order to utilize its infrastructure and DB management experience and offer custom solutions to clients with more complicated requirements. As a result, a number of new products were introduced, such Microsoft Azure Management and High-Availability Database Clusters in partnership with Severalnines.
Subscribe to get our best and freshest content