blog
Severalnines Adds Silver Lining to Database Management for CloudStats.me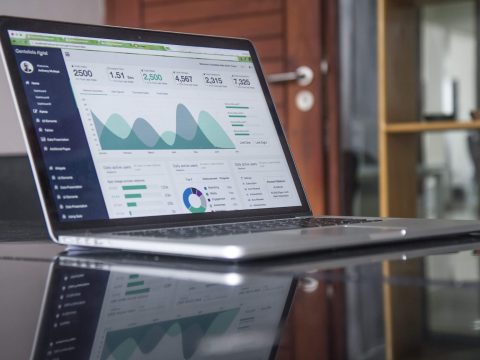 UK server monitoring platform provider moves from MySQL to MariaDB with ClusterControl
Stockholm, Sweden and anywhere else in the world – 08 December 2015 – Severalnines, the provider of open source database management tools, today announced its latest customer, CloudStats.me. CloudStats.me is a cloud-based server monitoring platform capable of monitoring Linux, Windows, OS X servers and personal computers, web sites and IP addresses. Users of CloudStats.me range from system administrators to website owners and web hosting providers, such as WooServers, HudsonValleyHost and other SMEs.

CloudStats.me is a UK company which currently monitors more than 1300 servers and 1000 websites and its server monitoring platform is growing rapidly at 500-1000 new users per week, adding approximately 1.5 servers to each new user account.
The rapid growth of the CloudStats user base and the number of services being monitored created a very high load on its database. Such high load has led the MySQL-based CloudStats database to being unable of handling large amounts of incoming data collected by the CloudStats system, causing false alerts and further inconveniences to some of its users. CloudStats needed a new database distribution mechanism that would replace the current MySQL database configuration to avoid further customer churn.
The MariaDB MySQL Galera Cluster, which allows users to create a MySQL cluster with a "Master-Master" replication, was chosen as the replacement. The database is automatically distributed and replicated across multiple servers, and additional servers can be added to scale workloads, which makes it extremely easy to scale a database cluster and add additional resources to it if necessary.
For the CloudStats.me team it was apparent, however, that the database cluster management required a number of specialist technical skills. This could create a burden on the development team as they would need to devote extra time to setup, configure and manage clusters. Instead of hiring additional database system administrators, it was much more efficient to use one platform that could quickly install, configure and manage a MariaDB Galera Cluster. Furthermore, such a platform would need to support easy cluster expansion, database availability, scalability and security.

After some online investigtion, the CloudStats.me team found Severalnines' ClusterControl. The initial setup of the ClusterControl platform only took a couple of hours and went live straight out of the box. The whole installation process was fully automated, so the team could have clusters up and running in very little time. Severalnines also offered valuable advice on design of the new database architecture.
Today, CloudStats.me sees the following benefits from using Severalnines ClusterControl:
Complete control of its MariaDB cluster with an ability to scale at any time.
Significant cost savings were achieved as ClusterControl helped reduce database administration costs by 90%.
There is additional bandwidth to save costs on technical issues with support included as part of the ClusterControl subscription.
Vinay Joosery, Severalnines Founder and CEO said: "As we have seen recently, 2015 is truly the year of the cloud as the leading vendors are beating their expected sales targets. There is an appetite to ensure servers can be rapidly deployed and optimised for performance. It is therefore no surprise to see the success of companies like CloudStats.me. We are delighted to provide CloudStats.me with a scalable infrastructure and the ability to increase or decrease workload based on its customers' needs."
Alex Krasnov, CEO CloudStats said: "Our cloud and server performance management business is witnessing a 'hockey stick' growth trajectory. This means it was particularly important to plan our infrastructure in such a way that it would support further growth and allow us to add more features into the CloudStats control panel. The support we have had from Severalnines has made our lives much easier because it provided the database expertise, which we needed to ensure our system has a maximum uptime. We plan to deploy more clusters and continue to integrate ClusterControl with our server monitoring platform."
For more information on how CloudStats uses ClusterControl panel based on WooServers MariaDB cluster-optimized dedicated servers, click here.
About Severalnines
Severalnines provides automation and management software for database clusters. We help companies deploy their databases in any environment, and manage all operational aspects to achieve high-scale availability.
Severalnines' products are used by developers and administrators of all skills levels to provide the full 'deploy, manage, monitor, scale' database cycle, thus freeing them from the complexity and learning curves that are typically associated with highly available database clusters. The company has enabled over 8,000 deployments to date via its popular online database configurator. Currently counting BT, Orange, Cisco, CNRS, Technicolour, AVG, Ping Identity and Paytrail as customers. Severalnines is a private company headquartered in Stockholm, Sweden with offices in Singapore and Tokyo, Japan. To see who is using Severalnines today visit, https://severalnines.com/company
About CloudStats.me
CloudStats.me is a server and website monitoring and backup solution that works from the cloud. With CloudStats it is easy to monitor and backup any type of Server, Droplet or Instance working on Linux or Windows operating system. Being platform agnostic CloudStats.me will allow you to monitor and backup your whole IT infrastructure from one single place. For instance, if you have several droplets on Digital Ocean, a few instances on Amazon EC2, one dedicated server and one virtual server at a 3rd party company – CloudStats will gather statistics from all of them and will notify you of any problems with your services.
CloudStats.me is a Microsoft partner and has a full support of Microsoft Azure, including monitoring and backups of any services to Azure cloud storage.
Among CloudStats clients are both private system administrators as well as hosting providers, such as WooServers.com, HudsonValleyHost, VirtusHost, Host4Geeks, etc.
Press contact
Severalnines
Jean-Jérôme Schmidt
[email protected]
Subscribe to get our best and freshest content