blog
ClusterControl Helps BT Expedite Global Expansion for Its Retail Customers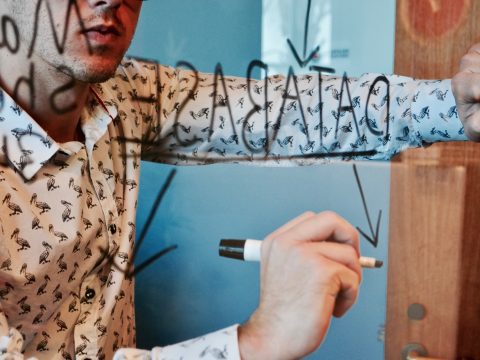 BT's retail arm Expedite uses ClusterControl platform to scale MySQL and achieve agility on BT Cloud

Stockholm, Sweden and anywhere else in the world – 30 September 2015 – Severalnines, the provider of database automation and management software, today announced its latest customer, BT Expedite, BT's specialist retail arm hosting its customers' eCommerce applications and omni-channel marketing operations.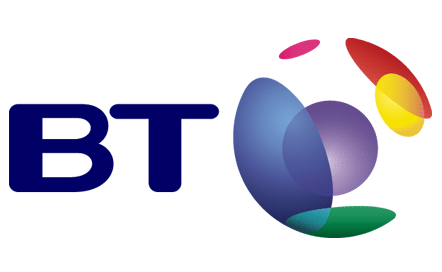 Expedite helps 100 leading retailers in 170 countries worldwide, including some of the largest UK retail chains such as Primark, WHSmith, Warehouse and Jigsaw deliver effective customer service online by offering end-to-end IT managed services. As customers are going online first to search, select and purchase goods, the modern day retail store needs an IT system which can manage traffic spikes on eCommerce platforms, especially during big retail events like Cyber Monday and Christmas in the UK.
The challenge was to find a flexible, cloud-based solution for Expedite customers to cope with increased traffic to web, content and blog sites for when shoppers review blogs and forums during the buying process. Traditional approaches to MySQL high availability could not manage data transactions at a large scale enough for the Expedite IT team, so they decided to set up an online review process for a new solution.
Expedite found Severalnines' ClusterControl platform offering both scalability and high availability (HA) for cloud-based database applications, with favourable user reviews. During the ClusterControl trial, Expedite's IT team with access rights could set up a database cluster within 15 minutes. It also helped quickly optimise its eCommerce platform, which in turn showed an increase in conversion rates in a highly competitive retail industry.
Based on customer feedback, Expedite wanted to increase online security and resilience as online shopping becomes more popular. Severalnines provided Expedite with auto-recovery for data along with repair and database failure detection alerts.
ClusterControl currently helps Expedite to manage six MySQL database clusters. A year since deployment, ClusterControl has given Expedite's IT team a transparent overview of database performance on one platform. Using ClusterControl has also led to greater productivity for the Expedite IT team thanks to the automation of previously manual operations which now take minutes rather than days.
Dominic Day, Head of Managed Hosting at BT Expedite, stated: "ClusterControl has surpassed our expectations. It was a perfect fix to time-consuming issues, especially the scalability and availability of the blog section of our customers' websites. We are confident with big retail events around the corner that our systems can withstand the growth of traffic fuelled by consumer decisions. Vinay Joosery and his Severalnines team were superb on giving us advice on how to maximise the potential of ClusterControl and our database platforms. My team can now spend more time on creating and delivering innovative customer services."
Vinay Joosery, Severalnines CEO, said: "Providing the right omni-channel experience through social, mobile, online and offline is where retailers are heading to, and an agile infrastructure that is cost-efficient is a key part of that. We have enjoyed working with the innovative team at BT to put in place a fully automated and cross data-centre database infrastructure on BT Cloud."
About Severalnines
Severalnines provides automation and management software for database clusters. We help companies deploy their databases in any environment, and manage all operational aspects to achieve high-scale availability.
Severalnines' products are used by developers and administrators of all skills levels to provide the full 'deploy, manage, monitor, scale' database cycle, thus freeing them from the complexity and learning curves that are typically associated with highly available database clusters. The company has enabled over 7,000 deployments to date via its popular online database configurator. Currently counting BT, Orange, Cisco, CNRS, Technicolour, AVG, Ping Identity and Paytrail as customers. Severalnines is a private company headquartered in Stockholm, Sweden with offices in Singapore and Tokyo, Japan. To see who is using Severalnines today visit, https://severalnines.com/company.
About BT Expedite
BT Expedite is the retail specialist division within BT. Its mission is to make it easy for retailers to serve their customers. BT Expedite's solutions enable customer engagement and operational efficiency to enable retailers to thrive in today's competitive UK environment and grow operations internationally. BT Expedite's services span every area of multi-channel retailing: eCommerce, store, planning, sourcing, merchandising, CRM; and these are underpinned by BT's world-class hosting and network infrastructure. It offers fully managed solutions so retailers can focus on what they do best.
BT Expedite currently works with some of the UK's top retailers, including: WHSmith, Primark, Supergroup, Pets at Home and Mothercare.
For more information, visit www.btexpedite.com.
Subscribe to get our best and freshest content