blog
New Severalnines Platform Manages the World's Top Open Source Databases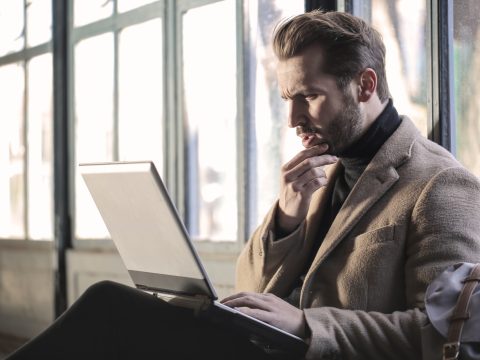 New Severalnines platform manages the world's top open source databases
ClusterControl real world database management adds PostgreSQL and encryption support
Stockholm, Sweden and Anywhere else in the world – 12 MARCH 2015 – Severalnines, the provider of database management automation, today announced the next step towards its goal of uniting the world's fragmented open source database architectures in the enterprise, by launching the latest version of ClusterControl. The new platform allows IT professionals to deploy, monitor, manage and scale the world's top three open source databases – MySQL, MongoDB and now PostgreSQL with one user-friendly application.
Until now, enterprise IT teams required a different management platform for each database type adding to cost and complexity. With support for both SQL and NoSQL databases, including now the PostgreSQL database, the third most popular open source database according to rankings engine DBEngines, ClusterControl allows database administrators to capture and manage more database functions than ever. By simplifying management of these mission-critical databases on one interface, IT professionals now have time to support other business functions.
As businesses have to meet the increasingly sophisticated technological demands from customers and turn to increasingly complex IT infrastructures, many are taking a multi-tier approach and following a heterogeneous database software strategy. As the potential IT nightmares grow, Severalnines has designed key ClusterControl features specifically to ease potential headaches for businesses:
Enhanced DevOps integration: Automating deployments of database clusters can pose difficulties for experienced IT professionals with DevOps tools like Chef and Puppet, often requiring ops teams to spend a significant amount of time on 'plumbing code'. ClusterControl integration into existing automation tooling allows ops team not to worry about the intricacies of deploying production-ready database clusters.
Enhanced monitoring integration: User demand also called for the release of a new ClusterControl Template for Zabbix, which is a popular open source database monitoring tool. This follows successful ClusterControl integrations with Nagios and PagerDuty, allowing users to gain a view of the status of their database clusters, backups and alert systems.
Encryption: According to McAfee, cyber crime costs the global economy $445 billion per year, security is a key issue when it comes to the retention and transfer of sensitive corporate data. The new ClusterControl will encrypt all data in transfer within MySQL and MariaDB-based clusters to alleviate any security concerns.
Vinay Joosery, Severalnines CEO, said: "As more enterprises deploy multiple database products depending on the nature of the application, the benefits must be balanced against the practicality of managing this heterogeneous architecture. ClusterControl aims to deliver the full benefits of a diverse open source database strategy in the fastest time possible."
The new ClusterControl will be presented by Johan Andersson, CTO at Severalnines, during a live demo session on March 24th; users can register here.
About Severalnines
Severalnines provides automation and management software for database clusters. We help companies deploy their databases in any environment, and manage all operational aspects to achieve high-scale availability.
Severalnines' products are used by developers and administrators of all skills levels to provide the full 'deploy, manage, monitor, scale' database cycle, thus freeing them from the complexity and learning curves that are typically associated with highly available database clusters. The company has enabled over 7,000 deployments to date via its popular online database configurator. Currently counting BT, Orange, Cisco, CNRS, Technicolor, AVG, Ping Identity and Paytrail as customers. Severalnines is a private company headquartered in Stockholm, Sweden with offices in Singapore and Tokyo, Japan. To see who is using Severalnines today visit, https://severalnines.com/company.
Press contact
Positive Marketing
Ed Stevenson | Tom Foster
[email protected]
0203 637 0644/0646
Subscribe to get our best and freshest content