blog
Live Webinar: Tips to Drive MariaDB Galera Cluster Performance for Nextcloud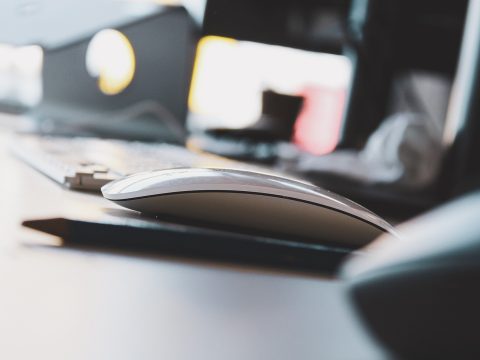 Join us for this webinar on Tips to Drive MariaDB Galera Cluster Performance for Nextcloud. The webinar features Björn Schiessle, Co-Founder and Pre-sales lead at Nextcloud, and Ashraf Sharif, senior support engineer at Severalnines. They will give you a deep dive into designing and optimising MariaDB Galera Cluster for Nextcloud and sharing tips on improving performance and stability significantly.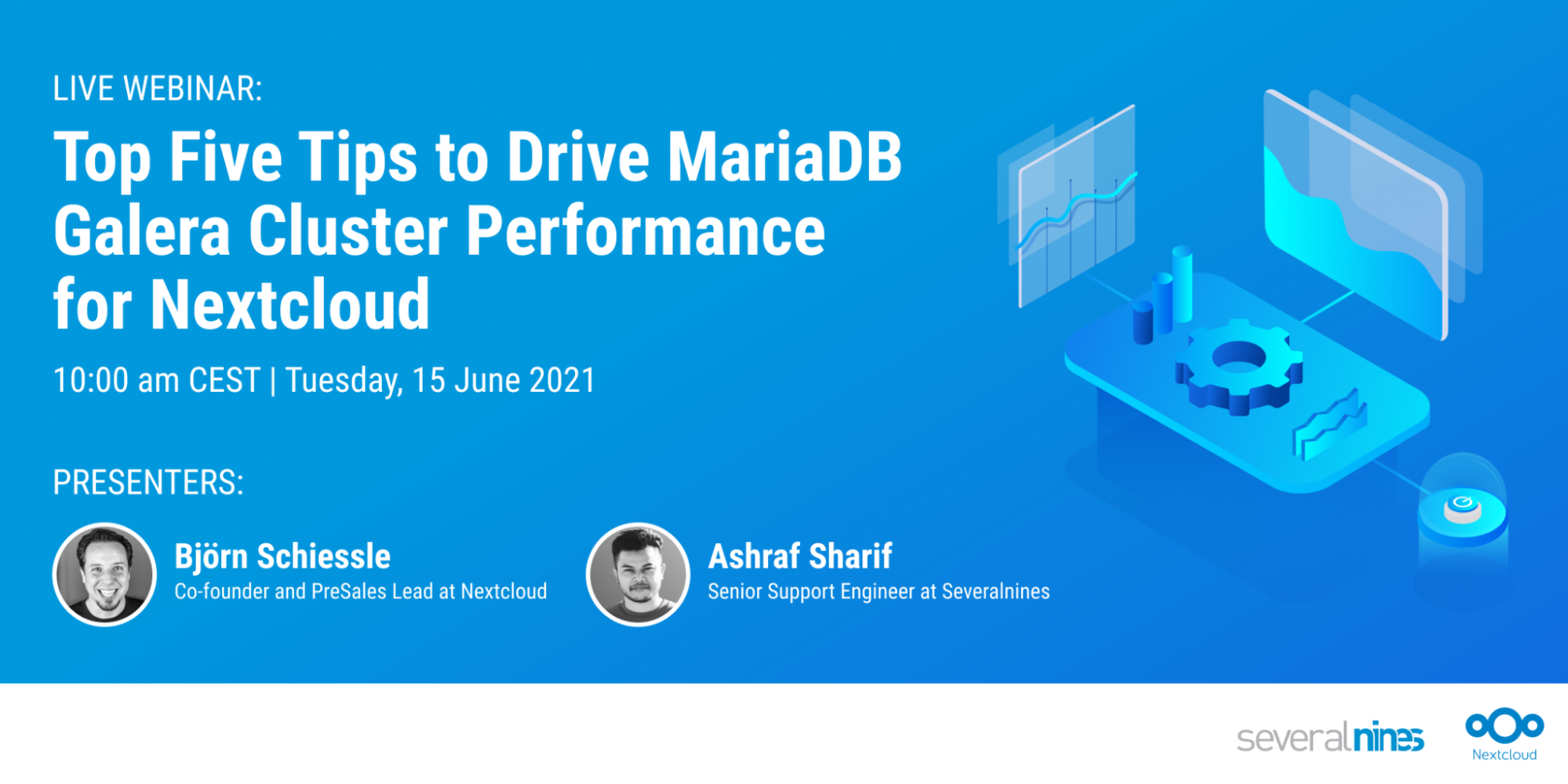 Nextcloud: Regain Control Over Your Data
Nextcloud is an on-premises collaboration platform. It uniquely combines the convenience and ease of use of consumer-grade SaaS platforms with the security, privacy and control large organizations needs.
Users gain access to their documents and can share them with others within and outside their organization with an easy to use web interface or clients for all popular platforms. Nextcloud also features extensive collaboration capabilities including Calendar, Contact, Mail, Online Office, private audio/video conferencing and a variety of planning and coordination tools as part of an extensive ecosystem of hundreds of apps.
Nextcloud deeply integrates in existing infrastructure like user directories and storage and provides strong access control capabilities to ensure business policies are enforced. First class security backed by a USD 10.000 security bug bounty program provides the confidence that data meant to stay private will stay private.
Nextcloud is a fully open source platform, with hundreds of thousands of servers deployed on the web by both individual techies and large corporations. At scale, database performance is key for a good user experience and large deployments in government, for telecom providers, research universities or big enterprises work closely with Nextcloud and its partners like Severalnines to get the most out of their hardware.
About the webinar
Nextcloud uses its database to store a wide of range of data, from file meta data to calendar files and chat logs. A poorly performing database can have a serious impact on performance and availability of Nextcloud. MariaDB Cluster is the recommended database backend for production installations that require high availability and performance.
This talk is a deep dive into how to design and optimize MariaDB Galera Cluster for Nextcloud. We will cover 5 tips on how to significantly improve performance and stability.
Agenda:
Overview of Nextcloud architecture

Database architecture design

Database proxy

MariaDB and InnoDB performance tuning

Nextcloud performance tuning

Q&A
Learn more and sign up now!
Subscribe to get our best and freshest content