blog
Featuring Backup Encryption for MySQL, MongoDB & PostgreSQL – ClusterControl 1.5.1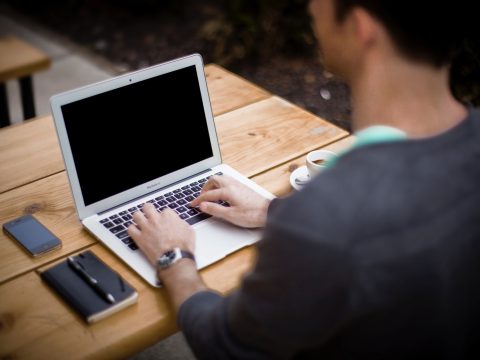 What better way to start a new year than with a new product release?
Today we are excited to announce the 1.5.1 release of ClusterControl – the all-inclusive database management system that lets you easily deploy, monitor, manage and scale highly available open source databases – and load balancers – in any environment: on-premise or in the cloud.
ClusterControl 1.5.1 features encryption of backups for MySQL, MongoDB and PostgreSQL, a new topology viewer, support for MongoDB 3.4, several user experience improvements and more!
Feature Highlights
Full Backup and Restore Encryption for these supported backup methods
mysqldump, xtrabackup (MySQL)
pg_dump, pg_basebackup (PostgreSQL)
mongodump (MongoDB)
New Topology View (BETA) shows your replication topology (including load balancers) for your entire cluster to help you visualize your setup.
MySQL Replication Topology
MySQL Galera Topology
Improved MongoDB Support
Support for MongoDB v3.4
Fix to add back restore from backup
Multiple NICs support. Management/public IPs for monitoring connections and data/private IPs for replication traffic
Misc
Improved user experience featuring a new left-side navigation that includes:
Global settings breakout to make it easier to find settings related to a specific feature
Quick node actions that allow you to quickly perform actions on your node
View Release Details and Resources
Improving Database Security: Backup & Restore Encryption
ClusterControl 1.5 introduces another step to ensuring your databases are kept secure and protected.
Backup & restore encryption means that backups are encrypted at rest using AES-256 CBC algorithm. An auto generated key will be stored in the cluster's configuration file under /etc/cmon.d. The backup files are transferred in encrypted format. Users can now secure their backups for offsite or cloud storage with the flip of a checkbox. This feature is available for select backup methods for MySQL, MongoDB & PostgreSQL.
New Topology View (beta)
This exciting new feature provides an "overhead" topology view of your entire cluster, including load balancers. While in beta, this feature currently supports MySQL Replication and Galera topologies. With this new feature, you can drag and drop to perform node actions. For example, you can drag a replication slave on top of a master node – which will prompt you to either rebuild the slave or change the replication master.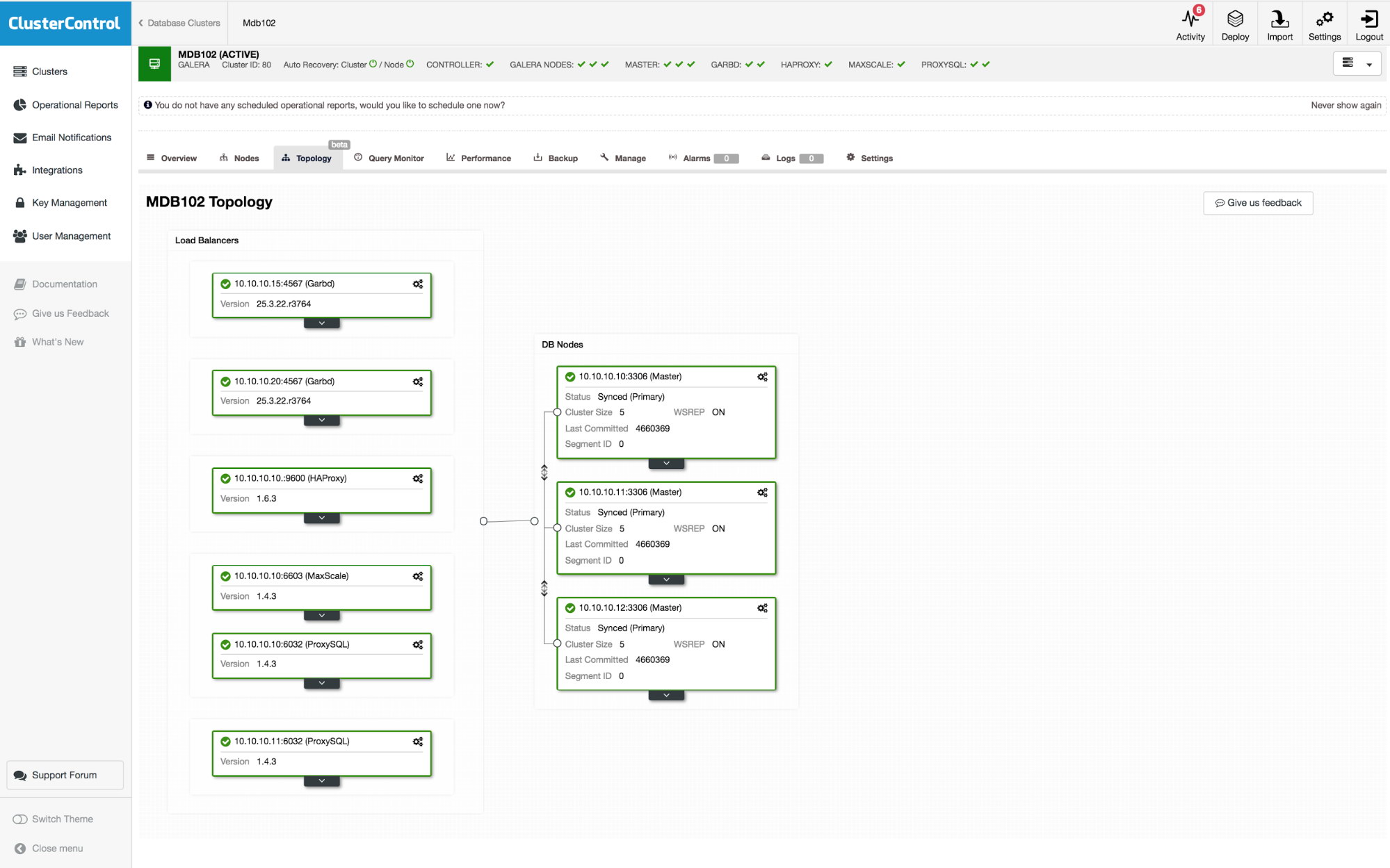 Improved User Experience
The new Left Side Navigation and the new quick actions and settings that accompany it mark the first major redesign to the ClusterControl interface in some time. ClusterControl offers a vast array of functionality, so much so that it can sometimes be overwhelming to the novice. This addition of the new navigation allows the user quick access to what they need on a regular basis and the new node quick actions lets users quickly run common commands and requests right from the navigation.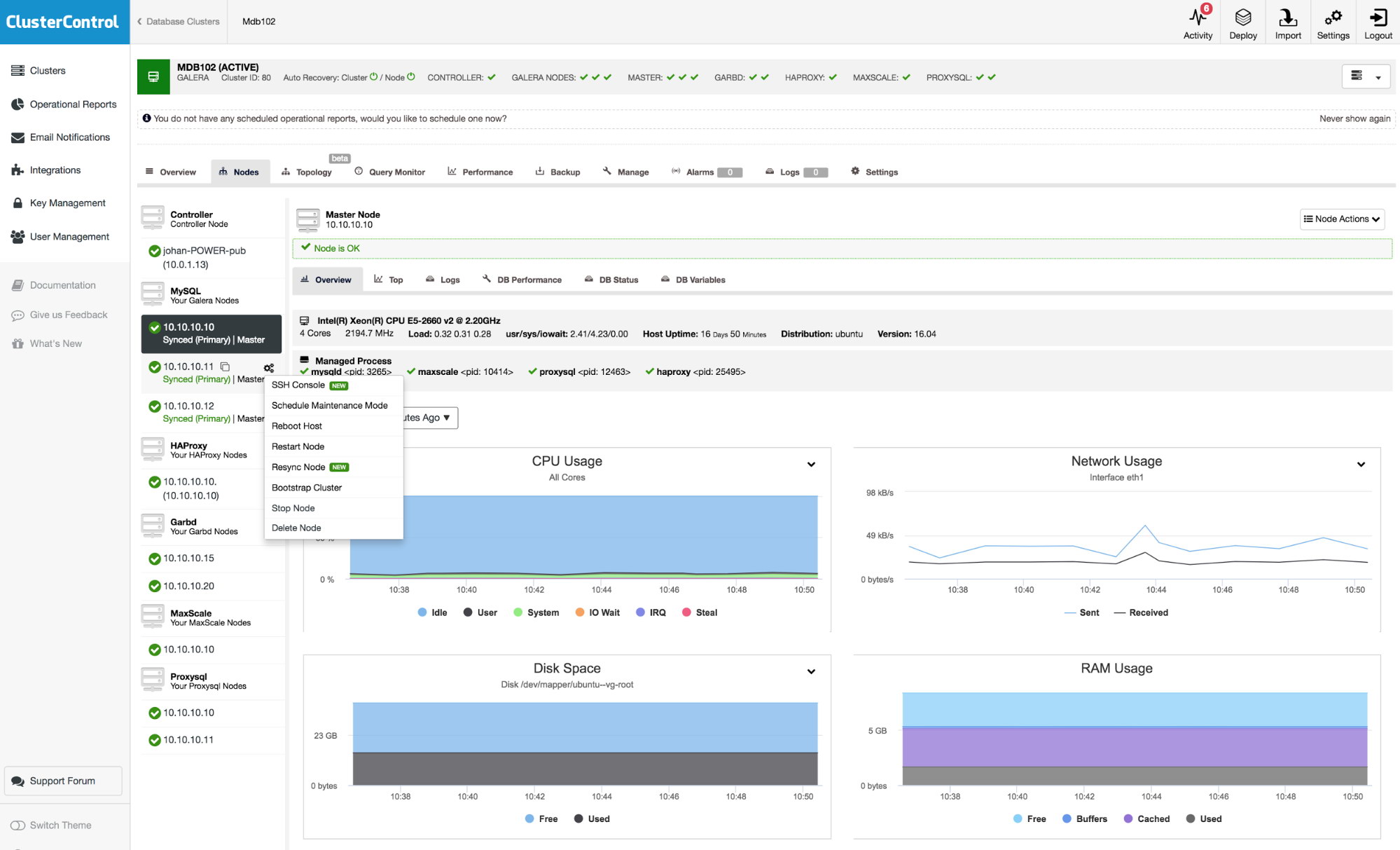 Download the new ClusterControl or request a demo.
Subscribe to get our best and freshest content