blog
Database as a Service Options in 2021: What's Hot?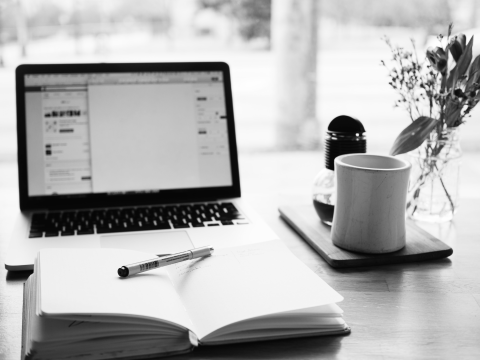 If you are a frequent reader of this blog, you probably know what database-as-a-service services are and how to best use them to achieve your database performance goals.
Database-as-a-service options, as we have previously not once mentioned, are frequently shortened to DBaaS and they are useful for a wide variety of different things: from the obvious use cases in tech to the health sector.
However, what we have not yet discussed is what's currently hot in the market: we will do that today, shall we?
Why DBaaS in 2021?
These days, you should be probably aware of the fact that there are a lot of software solutions on the market, no matter if they are database-related or not. You shall have a question: why should you use a database-as-a-service option at all? It's 2021 after all, isn't it? Shouldn't your DBAs render such a solution absolutely useless, no?
Well, it's not entirely true. While DBAs in 2021 can still do their tasks without them being automated, database-as-a-service options are seen to become more and more important, partly because of the fact that they provide fully managed, clustered databases for high availability; a major part of them comes with a few major features including automated operations, automated traffic control, high availability, etc.. All of these features are available for use in CCX by Severalnines as well.
What's Hot in 2021?
If we observe the database-as-a-service market these days, we could see the following trends:
DBaaS services in this space have a selling point of helping customers using them lower costs of their database operations and IT-related services in general.
In 2020 and 2021, the importance of high availability in database-related services is being felt as never before: everyone is at home due to COVID, and because of this, they more widely use services that rely on databases. Some of the services used by users rely on database-as-a-service solutions as well.
When COVID came around in 2020, the monitoring of database instances became more and more important as well: one wrong step in this space and both your application and your databases can be in very, very deep trouble. Did we even mention that you could lose customers like that? Not nice.
Backups! Backups are as important as never before due to COVID: as services are getting overloaded, some applications start going down and getting their data corrupted. Backups can help tackle this issue.
Security is also incredibly important: bear in mind that COVID did not only lock down developers and made them work from home: it also locked down hackers which now "work" from home as well. We have a big issue here.
As you can see, 2021 has brought a lot of challenges upon us; from high availability and highlighting the importance of backing up data to security issues due to hackers in lockdown. Thankfully, we have services that can help with that: one of those services is CCX by Severalnines. While security can be taken care of by using services that help you track your exposure in data breaches like BreachDirectory, CCX also provides very high levels of security – when using it, you can rest assured that your data is always safe no matter what happens.
Why CCX?
CCX by Severalnines is a great option in the database as a service world because it offers a lot of the features that would be absolutely necessary for developers or database administrators using CCX in 2020 or 2021: it comes with a database load-aware proxy (ProxySQL), automated failover, automated backup management, it allows you to observe the analytics of your database queries, add or remove your database users thus coming with user management.
Here's how CCX looks when first launched:


You can already observe a lot of the necessary features for DBaaS services in 2021 ranging from services to monitoring, query stats and databases, backing up your data, deploying a firewall in front of your services, or modifying settings.
The monitoring section of CCX, for example, can prove to be vital when dealing with applications or services hungry for load-balancing due to COVID: monitoring, in our opinion, is one of the core options that all of the DBaaS services should come with by default. Here's how everything works in CCX: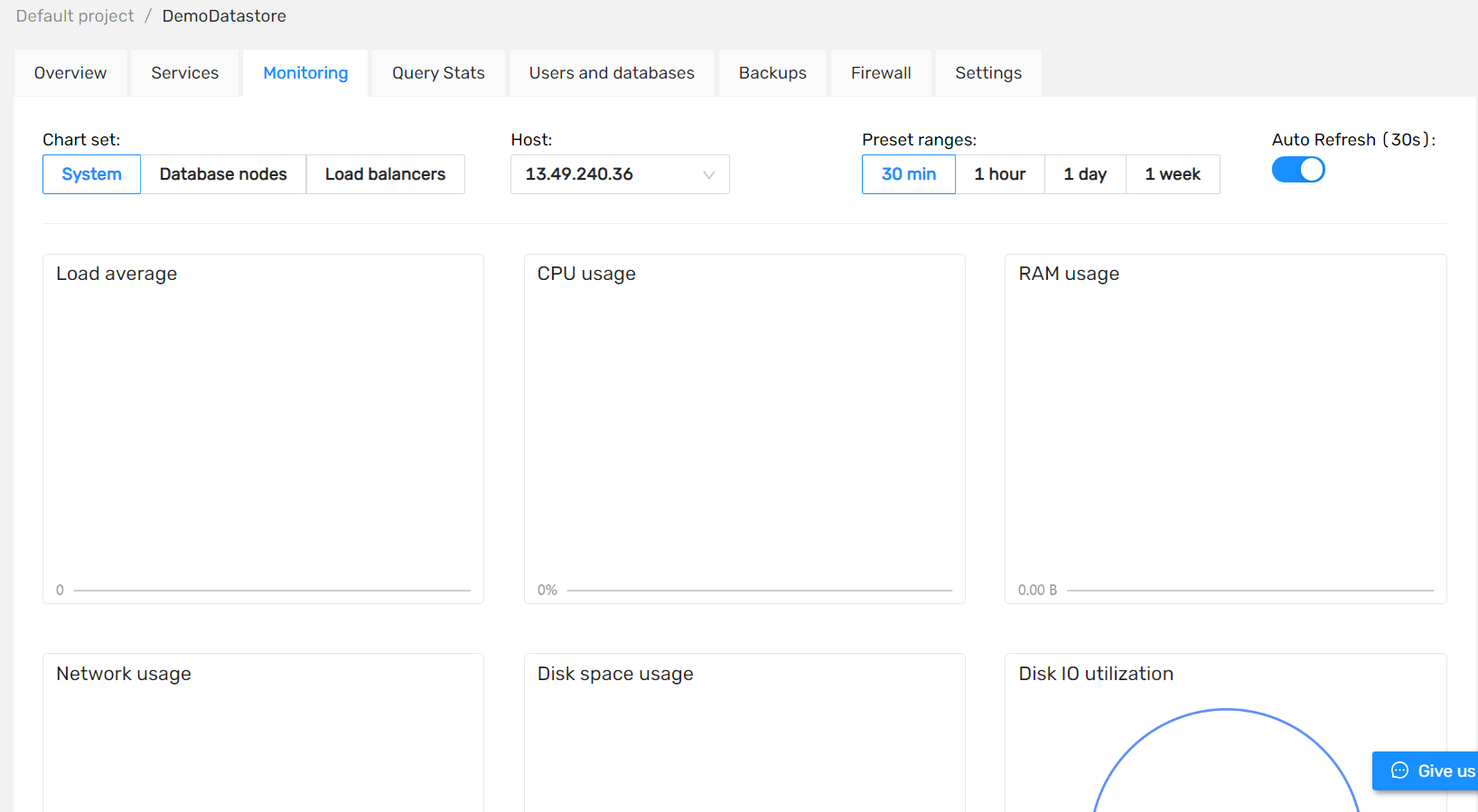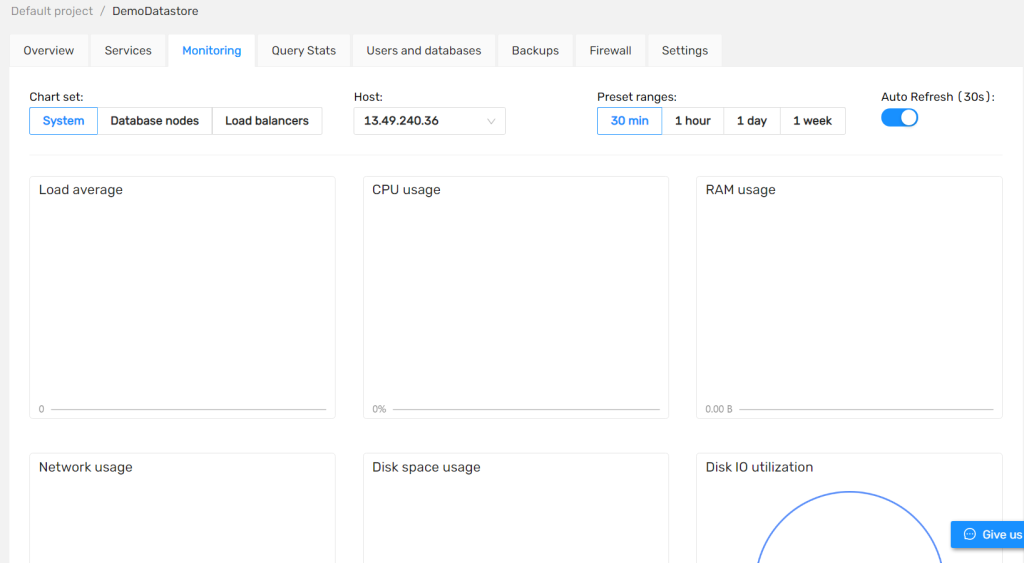 CCX by Severalnines provides you with a couple of chart sets (system, database nodes, load balancers) where it can provide a lot of information regarding monitoring: it can provide you with the load average of your database clusters, let you observe your CPU or RAM usage, network usage, disk space usage or IO utilization, observe the amount of disk IOPS, disk throughput, etc.: all of those features are what makes database-as-a-service (DBaaS) options "hot" in 2021: can you imagine making use without load balancers or monitoring in these COVID days?!
You should use CCX instead of any other database-related DBaaS option if you want your database clusters to be in great hands with inexpensive pricing: as Severalnines is comprised of the best database experts in the world, you can rest assured that your data is always safe with products developed by the team. Severalnines is widely known because they have developed ClusterControl which CCX also builds upon helping you decide on a database-as-a-service solution. If you like what CCX can offer for your business in the database space, make sure to check it out today.
Subscribe to get our best and freshest content