Whitepapers
On-demand Mysql cluster training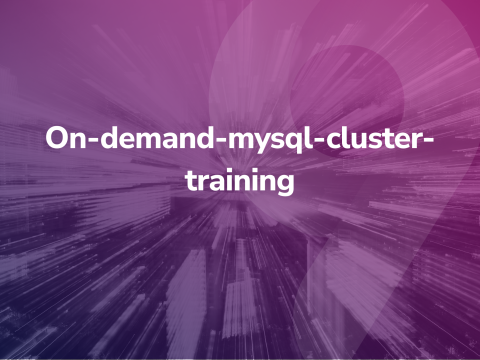 This is a comprehensive training course. Learn the important details of clustering in order to get started with MySQL Cluster. Students will achieve a better understanding of the cluster internals which helps write scalable applications.
What we'll cover in this white paper
MySQL cluster introduction
Detailed concepts part 1
Detailed concepts part 2
Detailed concepts part 3
NDB design internals
Configuration and installation
Management and administration
NDB disk data
Designing a MySQL cluster
Troubleshooting MySQL cluster
---
This is a complete and comprehensive MySQL Cluster training course. Do not hesitate to contact us if you have any questions.
MySQL cluster introduction
Detailed concepts
Detailed concepts
Detailed concepts
NDB design internals
Configuration and installation
Management and administration
NDB disk data
Designing a MySQL cluster
Troubleshooting MySQL cluster
Subscribe to get our best and freshest content