blog
Sovereign DBaaS and telco with Circles.Life and Screaming in the Cloud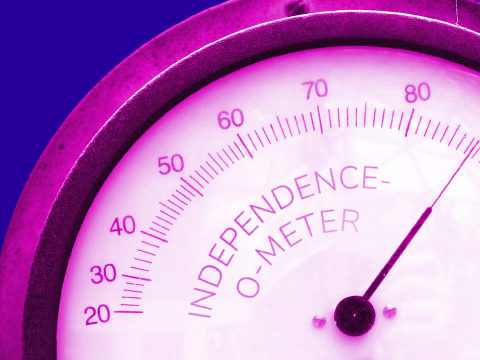 Kannan Solaiappan, Head of Reliability and Data Engineering of Circles.Life, joined Corey Quinn of the Screaming in the Cloud podcast to discuss the challenges of building a highly-reliable Telco SaaS platform and how implementing a Sovereign DBaaS concept helped to address some of their core pain points. They cover a lot of ground in 30-minutes, check it out:
https://www.lastweekinaws.com/podcast/screaming-in-the-cloud/the-complexity-and-value-of-scaling-reliability-with-kannan-solaiappan/
When Asia's first fully-digital telco began planning their SaaS platform, they wanted to strike the right balance between reliability and security at great scale. To accomplish this, they needed to be strategic with their architecture design and choose the right partners to work with, which is why they included ClusterControl as a central pillar of their persistence layer ops.
If you're not ready to listen to the conversation just yet, check out the highlights below.
Address ops challenges with architecture, people, and tools
As a multinational telecommunications company, Circles.Life needs to adhere to several data privacy regulations, and they decided to address that challenge through a cloud-agnostic, multi-cloud architecture. This enabled them to not only tackle regulatory requirements but meet performance standards. However, the attendant complexity presents operational challenges.
Kannan and his team were able to overcome some of them by strategically thinking about SLAs and SLOs, team structure and partner selection. From there, they were able to determine realistic reliability needs and appropriately structure the people and provision the tools to serve them without over-indexing on either. So how did they determine their actual reliability needs?
Placing data sovereignty on an independence spectrum
Sovereignty, or independence, should be practically thought of as a spectrum versus a binary concept. On one end, you're fully locked into service providers. On the other end, you're building and running everything yourself, neither of which is feasible or desirable for anyone.
Implementing a Sovereign DBaaS concept grants the level of independence a business requires while still reaping the benefits of reliable automation at scale. The concept itself allows teams to determine where they should lie on the spectrum based on their business requirements.
Circles.Life found their sweet spot and determined where and how they would place and manage their data, without doing everything themselves nor ceding control to a single provider.
How many nines do you need? Theory vs. practice.
Telco providers have stringent reliability requirements but they must negotiate between theory and practicalities. For instance, most customers would answer, "No downtime," when asked how much is acceptable; but, the picture is more nuanced due to actual needs and limited resources.
This was the frame that the team started from and consequently, they were able to bake reliability into their product from day 0 and make informed decisions to get where they wanted.
Wrapping up
Kannan and his team have been able to support the rapid growth of Circles.Life through the intelligent application of strategy, people, and tooling. While ClusterControl has been a key part in supporting that growth by allowing them to seamlessly manage hundreds of database instances across multiple clouds, it is the framework from which they made such decisions that has ultimately led to their current success. To get into the weeds, make sure to listen to the chat.
In the meantime, check out our white paper to see the why and how of implementing a Sovereign DBaaS concept to comply with regulatory requirements, while ensuring seamless scalability to support future growth. And follow us on LinkedIn and Twitter for more content.
Subscribe to get our best and freshest content