blog
Press Release:ClusterControl Manages Hybrid Cloud Private DBaaS at Major Bank with Over 2,000 Heterogeneous Database Instances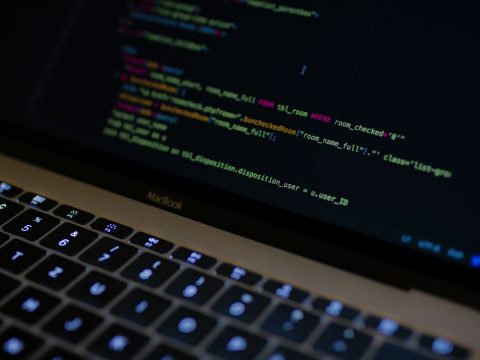 ClusterControl proves instrumental to ABSA's open source digital transformation.
STOCKHOLM, March 10, 2021 (Newswire.com)- ABSA Group, one of Africa's largest diversified financial services groups, puts its trust in ClusterControl by Severalnines, the pioneer in providing automation and management software for databases, to power its hybrid cloud private DBaaS. ABSA Group, formerly Barclay's Africa Group Limited, operates in 12 countries across Africa with over 43,000 employees. With ClusterControl's full ops database automation and management, Severalnines was able to provide ABSA with a single platform from which to operate over 2000 database instances running in its private data centers, and on AWS, and Azure.
After separating from Barclays in 2017, ABSA commenced a digital transformation initiative to regain control of their environment and to address the fact that their existing proprietary software had become both expensive and slow. The ABSA executive team decided to adopt an open source technology stack on a cloud environment to reduce cost and vendor lock-in while boosting performance.
The team wanted to migrate their Oracle, SQL Server and DB2 proprietary databases in their data centers to MySQL, MariaDB, PostgreSQL, MongoDB, and Redis open source databases. To support this, ABSA required an automation software that would allow them to manage their private DBaaS and provide a single pane of glass for their myriad databases running on AWS and Azure, as well as in their own private data centers. This software needed to be able to fully manage multiple popular open source databases, work well for both on-premise and cloud environments, comply with security requirements, and adhere to local regulations.
In addition, key criteria in ABSA's evaluation of a replacement solution were reducing operational complexity in large scale and high growth environments, as well as delivering database services dynamically to their internal and external customers so that demand always matches supply. They found that Severalnines ClusterControl product provided the best solution, with the full range of features necessary for provisioning, managing availability, backup management, and monitoring the databases.
"The use of ClusterControl together with open source products can unlock new innovation within your business. It is ideal for those high performance, low latency databases which cannot tolerate the latencies in a hybrid model when moving to public cloud platforms." said John Van Der Veen, Infrastructure Manager at ABSA.
There were several benefits that particularly appealed to the ABSA team, the first of which was full ops database automation: ClusterControl was effectively a dedicated fleet of scalable virtual DBAs responsible for the provisioning, managing, and monitoring of the open-source database infrastructure on a 24/7 basis. ABSA leverages ClusterControl's open APIs and tools to build out their own customized DBaaS by integrating with their existing enterprise cloud platforms used for provisioning infrastructure.
Another key benefit was the on-demand elastic expansion and contraction of databases for optimal resource allocation with database cloning to relocate from on-premises to the cloud. ClusterControl provided a single management application to transparently manage thousands of databases across local data centers and multiple clouds.
Using ClusterControl to manage open source databases has allowed ABSA to invest in its staff rather than expensive recurring enterprise software licensing.
"ClusterControl enabled us to build automation around the platform for self-service provisioning while being able to determine the patterns of deployments consistently without DBA involvement. The way ClusterControl handles failover, monitoring, and alerting provides peace of mind as to the availability and performance of the databases after deployment," said Van Der Veen.
The majority of private cloud vendors provide general features to deploy mostly standalone databases, with limited operational management features. ClusterControl is uniquely positioned as a market leader with its rich, full feature set that completely automates and manages open-source databases.
"Many private cloud solutions [just] focus on EC2/compute instance provisioning on top of which you can deploy the open source database stack whereas ClusterControl could deploy the databases and provide a management layer for those databases. ClusterControl also provides monitoring, auto-failover and automated backup features, which very few solutions supplied," said Van Der Veen.
ClusterControl's core automation features, coupled with built-in monitoring and alerting capabilities, allowed ABSA to focus on what's relevant: consistent application availability and performance – without the cost of proprietary solutions. ClusterControl is central to ABSA's private DBaaS strategy, offering its users a consolidated, intuitive, and performant platform on which they can easily provision, automate and manage database services.
To learn more about Severalnines and ClusterControl's unique capabilities, please visit https://severalnines.com.
About Severalnines
Severalnines provides automation and management software for databases. We help companies deploy their databases in any environment, and manage all operational aspects to achieve high-scale availability.
Severalnines'​ products are used by developers and administrators of all skills levels to provide the full 'deploy, manage, monitor, scale'​ database cycle, thus freeing them from the complexity and learning curves that are typically associated with highly available database clusters. Severalnines is often called the "anti-startup" as it is entirely self-funded by its founders.
The company has enabled over 12,000 deployments to date via its popular product ClusterControl. Currently counting BT, Orange, Cisco, CNRS, Technicolor, AVG, and Paytrail as customers. Severalnines is a private company headquartered in Stockholm, Sweden with offices in Singapore, Japan and the United States.
To see who is using Severalnines today, please visit https://severalnines.com/company.
Subscribe to get our best and freshest content