Severalnines is pleased to announce the launch of our new tutorial Database Load Balancing for MySQL and MariaDB with ProxySQL.
ProxySQL is a lightweight yet complex protocol-aware proxy that sits between the MySQL clients and servers. It is a gate, which basically separates clients from databases, and is therefore an entry point used to access all the database servers.
Included in this new tutorial….
Introduction to ProxySQL
Deep dive into ProxySQL concepts
How to install ProxySQL using ClusterControl
How to manage ProxySQL using ClusterControl
Managing multiple ProxySQL instances
ProxySQL failover handling
Use Cases including caching, rewriting, redirection and sharding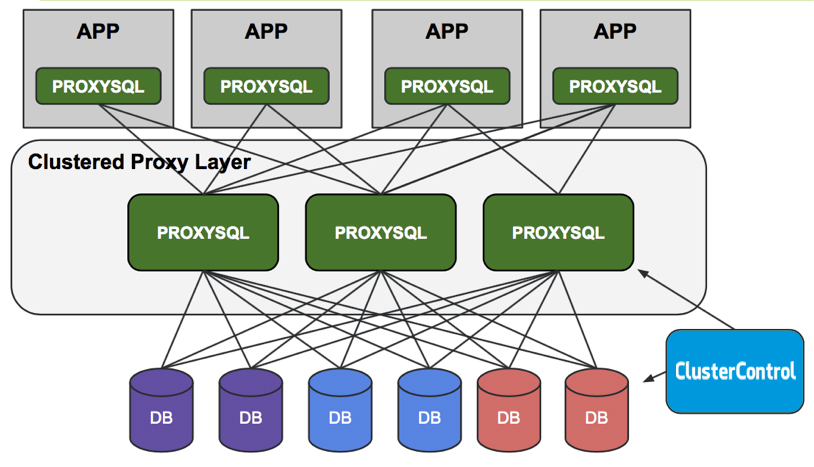 Load balancing and high availability go hand-in-hand, without it you are left with a single point of entry for your database and any spike in traffic could cause your setup to crash. ClusterControl makes it easy to deploy and configure several different load balancing technologies for MySQL and MariaDB, including ProxySQL, with a point-and-click graphical interface.
Check out our new tutorial to learn how to take advantage of this exciting new technology.
ClusterControl for ProxySQL
ProxySQL enables MySQL, MariaDB and Percona XtraDB database systems to easily manage intense, high-traffic database applications without losing availability. ClusterControl offers advanced, point-and-click configuration management features for the load balancing technologies we support. We know the issues regularly faced and make it easy to customize and configure the load balancer for your unique application needs.
We are big fans of load balancing, and consider it to be an integral part of the database stack. ClusterControl has many things preconfigured to get you started with a couple of clicks. If you run into challenged we also provide resources and on-the-spot support to help ensure your configurations are running at peak performance.
ClusterControl delivers on an array of features to help deploy and manage ProxySQL
Advanced Graphical Interface - ClusterControl provides the only GUI on the market for the easy deployment, configuration and management of ProxySQL.
Point and Click deployment - With ClusterControl you're able to apply point and click deployments to MySQL, MySQL replication, MySQL Cluster, Galera Cluster, MariaDB, MariaDB Galera Cluster, and Percona XtraDB technologies, as well the top related load balancers with HAProxy, MaxScale and ProxySQL.
Suite of monitoring graphs - With comprehensive reports you have a clear view of data points like connections, queries, data transfer and utilization, and more.
Configuration Management - Easily configure and manage your ProxySQL deployments with a simple UI. With ClusterControl you can create servers, reorientate your setup, create users, set rules, manage query routing, and enable variable configurations.