blog
How do Hybrid Clouds Improve Reliability?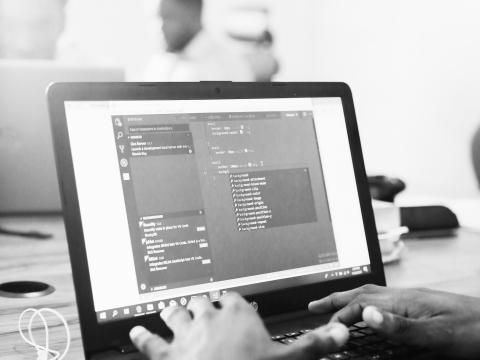 Hybrid cloud is a combination of public and private cloud systems, that are distinct and established in separate locations, each with their own data centers and specifications. They interact through an encrypted connection which allows apps and information to flow between the two. It's critical to understand that hybrid is not one cloud with public and private aspects but two completely different clouds joined together. In this blog we are going to explain how hybrid cloud solutions can help improve the reliability of your infrastructure.
Why does Reliability Matter for Hybrid Clouds?
Reliability has always been a major concern in cloud environments. Providing highly available and reliable services in cloud computing is essential for maintaining customer confidence, satisfaction and preventing revenue losses.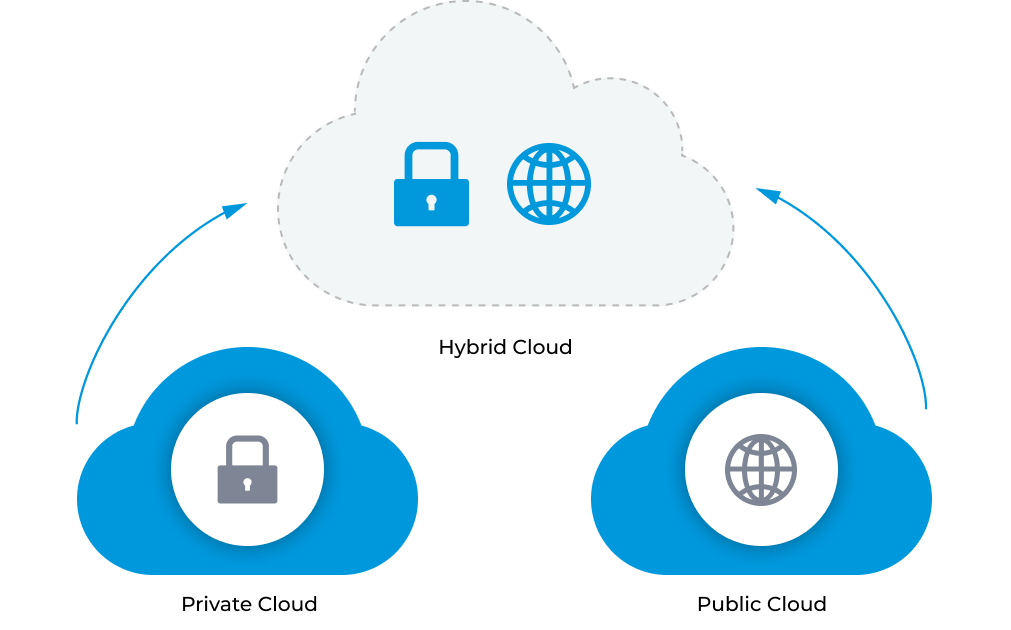 Network Connectivity
In a hybrid cloud environment efficient network management is must. Especially within wide area networks, problems can occur, impacting the performance and slowing data transfers between public and private clouds. While some businesses attempt to rely on traditional internet connections to link their private cloud to a public cloud provider, bandwidth can be an issue.
Instead, one can consider private networking options, such as a virtual private network or a direct connection service from a public cloud provider. With a direct connection service, such as AWS Direct Connect from Amazon Web Services (AWS), or Azure ExpressRoute from Azure, users can access a private, dedicated line that speeds the transfer of data from their own data center to the public cloud securely.
Backup Plan and Recovery Strategy
Make sure to plan for a backup and disaster recovery strategy that will work across your environments. It is important to be prepared and to have a process in place that is clear, known and simple to follow. In the unfortunate event of a disaster, it is much better to be prepared so that you can get up and running as quickly as possible rather than living in hope that untested recovery procedures will actually work. Be sure that these strategies are workable and maintained and that they match the level or are an improvement upon your existing strategies and policies.
Security Compliance
A hybrid cloud environment helps store data in different data centers. This can lead to security or compliance breaches. Businesses must learn where their data is hosted physically to avoid potential threats. This can be accomplished by an effective 'single pane of glass' hybrid cloud management platform, where the insights are provided across multiple cloud regions.
SLA Assurances
All cloud providers promise high availability and reliability, usually documented in their Service Level Agreement(SLA). SLA is a key to ensure you and your service provider are on the same page in terms of standards and service, and you need to vet through their actual contractual obligations carefully. Key pointers to check for service reliability in SLA include service availability, data ownership, hardware and software specification, disaster recovery plans and customer responsibilities. Availability is usually the primary indicator for reliability, indicating the % or availability during business hours ( example: 99.99% availability during business hours). You need to check if the level of commitment is sufficient for your business operation.
Conclusion
Hybrid cloud adoption has increased significantly over the last decade, numerous organizations are yet to join the cloud. But, it's not that surprising. Even after taking factors like convenience and affordability into consideration, the migration process poses a multitude of challenges, including security, skills gap, lag time and budget constraints.Merging public and private clouds may seem complicated, but it is the way to go. Business critical databases can be deployed in a hybrid cloud setup, so that there is no data loss, even in the case of a disaster or emergency at one data center this minimizes downtime and the costs related to the recovery of essential data. ClusterControl can be used to provision and manage highly available database clusters across WANs with configurations optimized for increased latency and split-brain incidents with "full-ops" operational support for rapid scaling, cloning or restoring clusters with automated fault detection and recovery.
Subscribe to get our best and freshest content