Provide your customers with the most advanced and performant open-source databases as DBaaS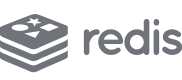 CCX for CSPs FEATURES
With features that inspire confidence
Let your customers know they're in good hands with DBaaS features that ensure data integrity, scalability, and sovereignty.
Provisioning and deployment

Your customers will be able to provision your infrastructure resources and deploy a database on them in clicks.

Failover and auto-recovery

CCX constantly checks the pulse of your customers' DBs and underlying resources and proactively fixes any issues.

Backups and DR

Customers can implement a sophisticated backup and disaster recovery strategy.

Scale up, out and in

You can enable your customers to right size their data layer to their specific requirements.
Firewall and security

Firewalls and features such as end-to-end encryption give your customers the confidence that their workloads are safe.

Database users and databases

Give your customers the ability to simplify role and access management to their databases.

Observability dashboards

Your customers can see what is going on up and down the data stack, pinpointing any issues.

Query monitoring

Few DBaaS platforms empower customers to understand and troubleshoot how the application is querying the database, ours can.
A simple, scalable architecture based on Kubernetes
No matter how many customers you onboard, you can rely on CCX to handle their needs.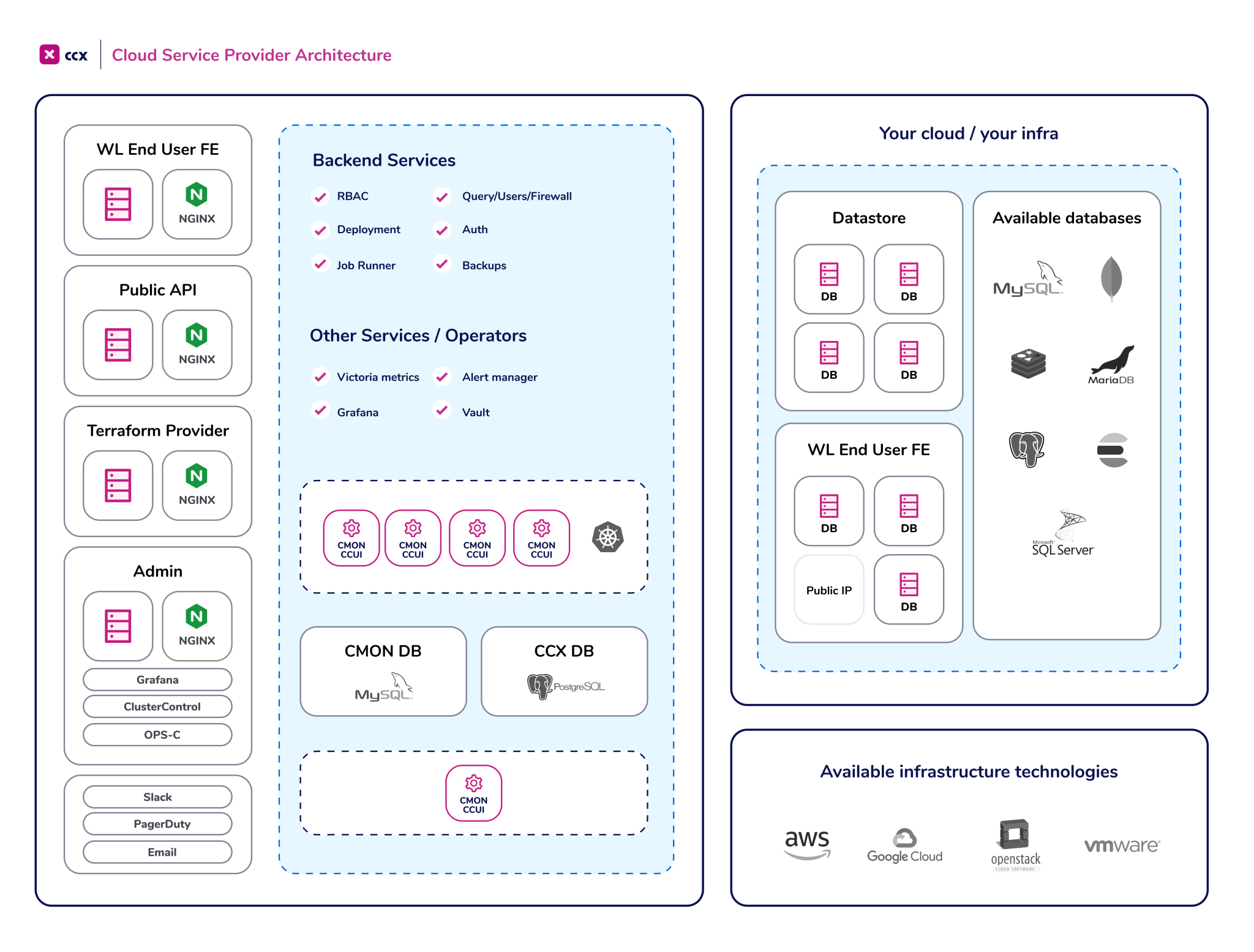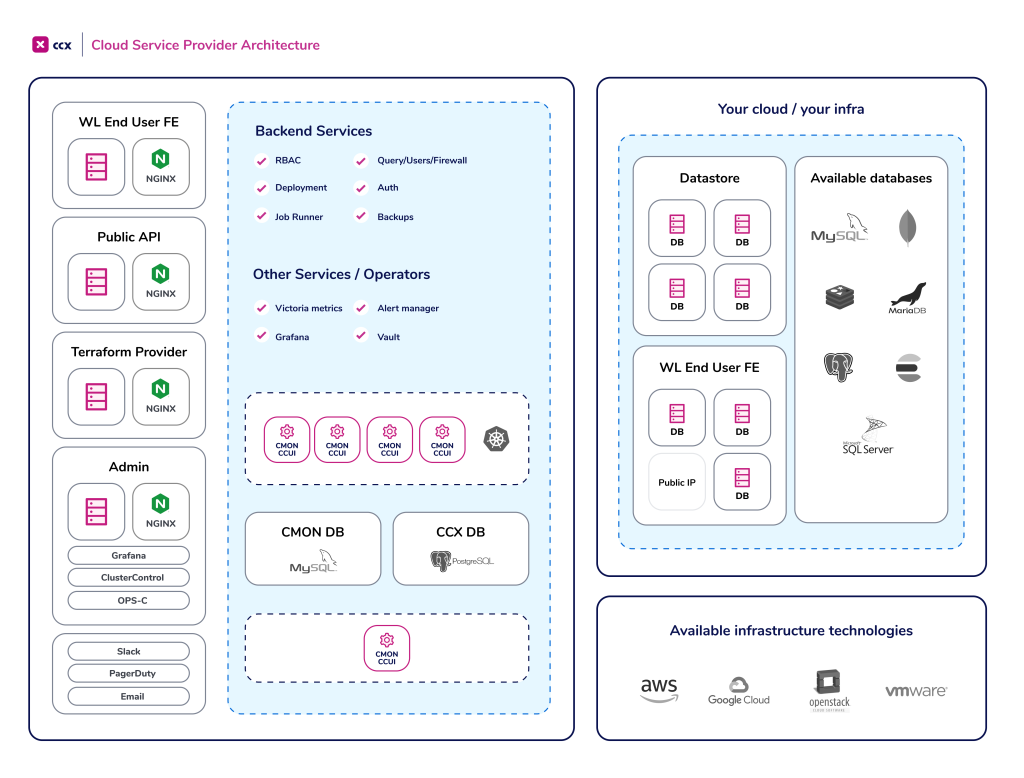 Provide more value and increase your bottom line!
FAQ
What cloud services providers are using CCX?
We are currently building out managed services for two CSPs in Europe and Indonesia.
What are my deployment options?
You can roll your own so long as your infrastructure is based on OpenStack and you're running K8s.
What are your compliance standards?
Ready to automate your database?
Sign up now and you'll be running your database in just minutes.