ClusterControl feature highlight
Security
ClusterControl provides many advanced features to ensure your data is secure, including database encryption and advanced user management.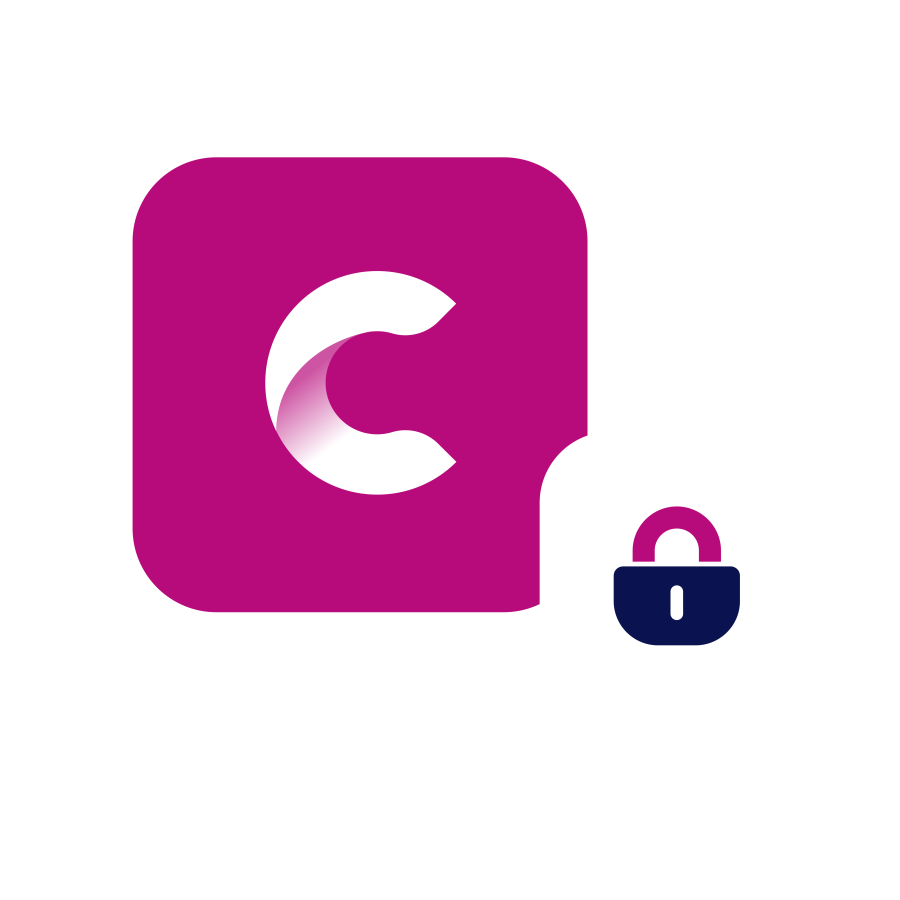 ---
Top security features
From automatic features like encryption to configurable ones, you'll be secure and compliant with us.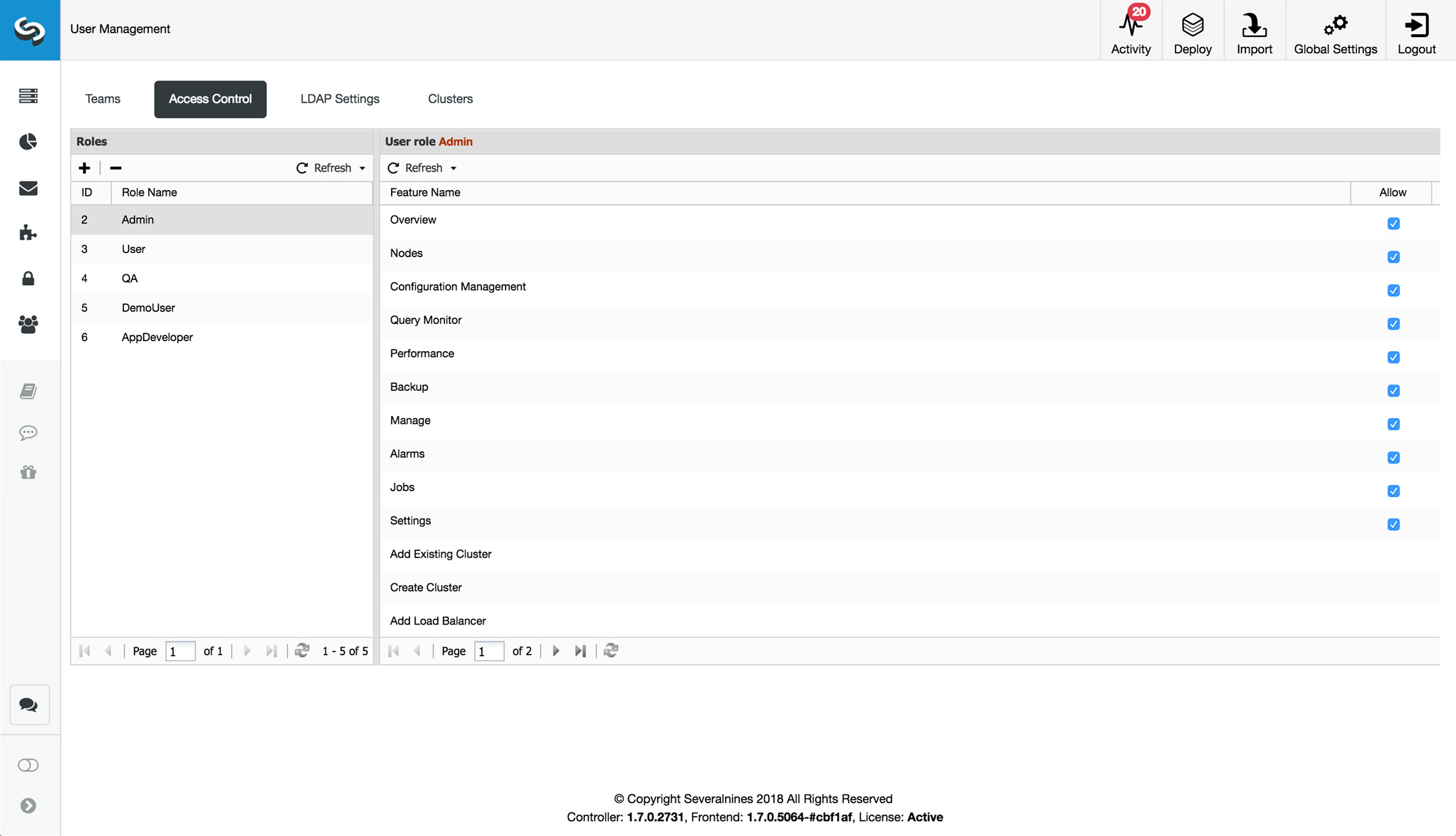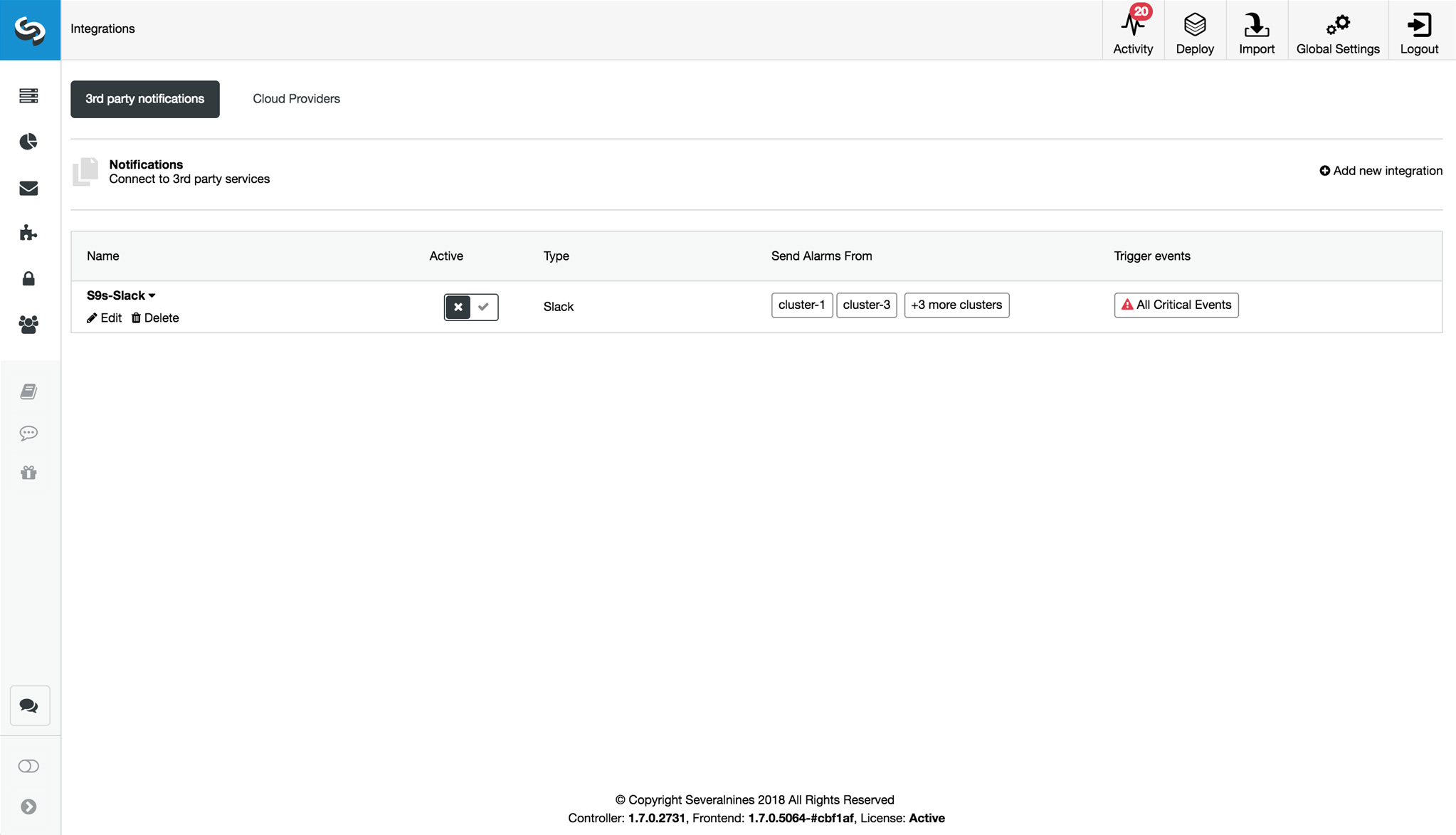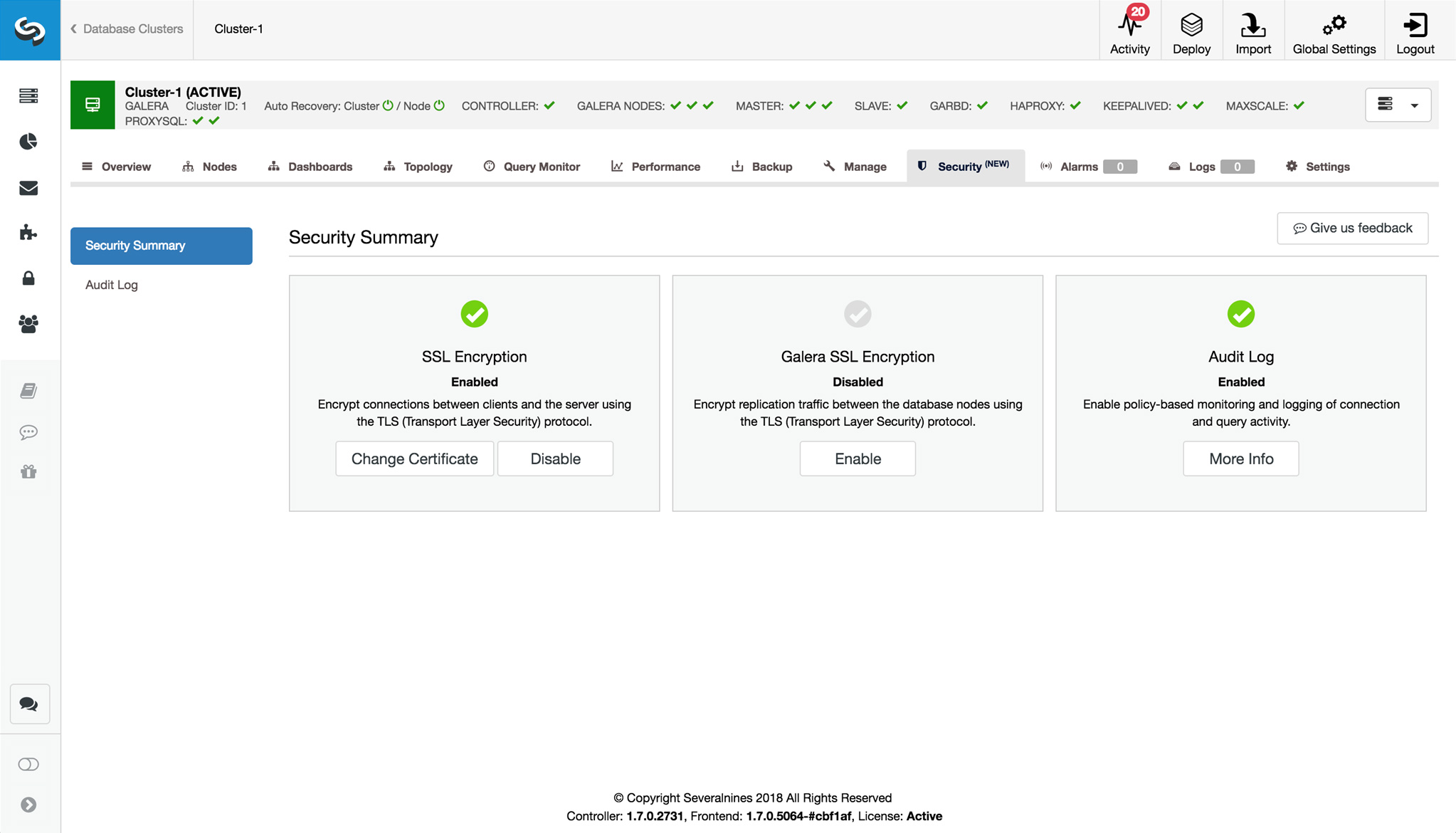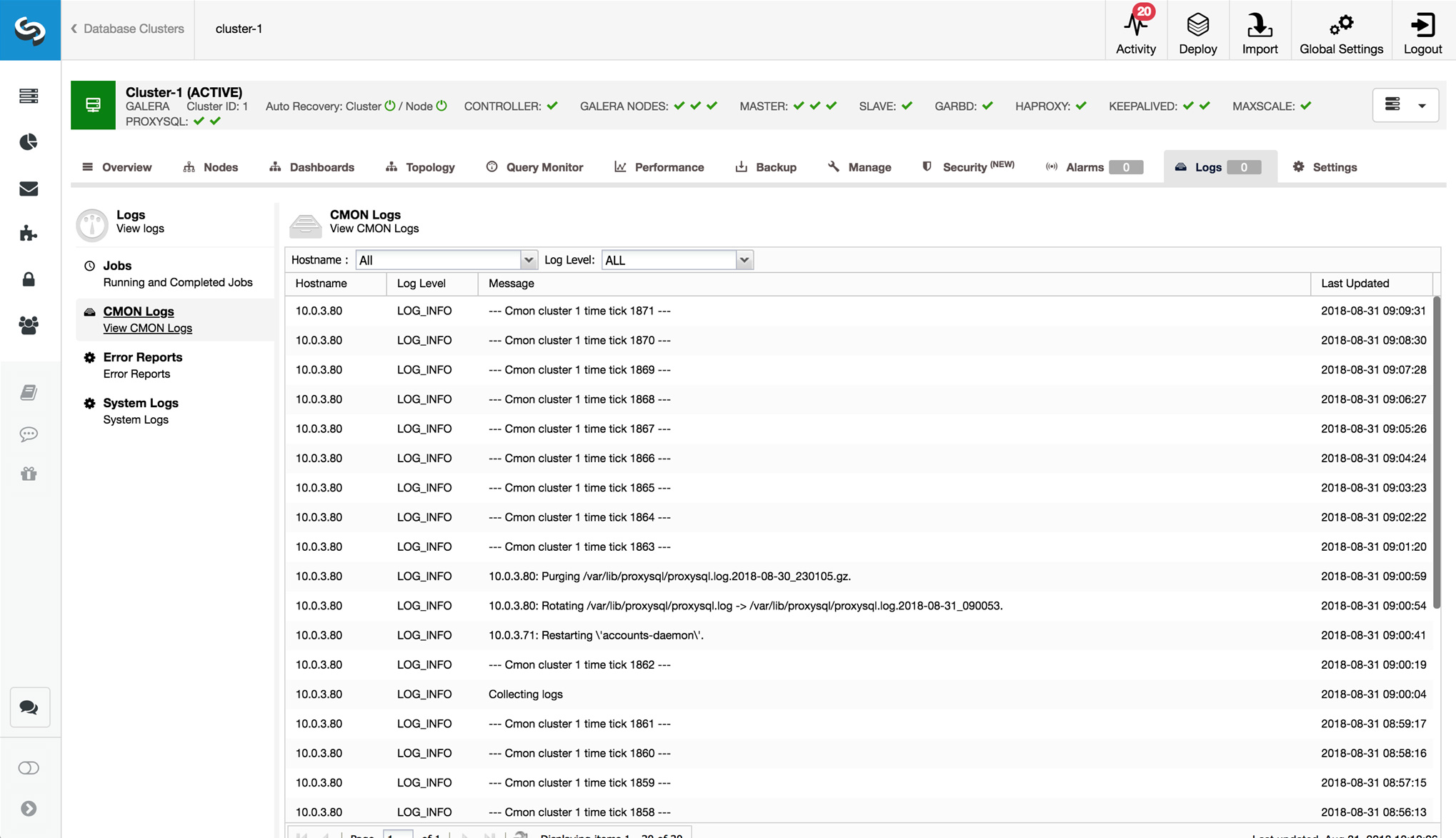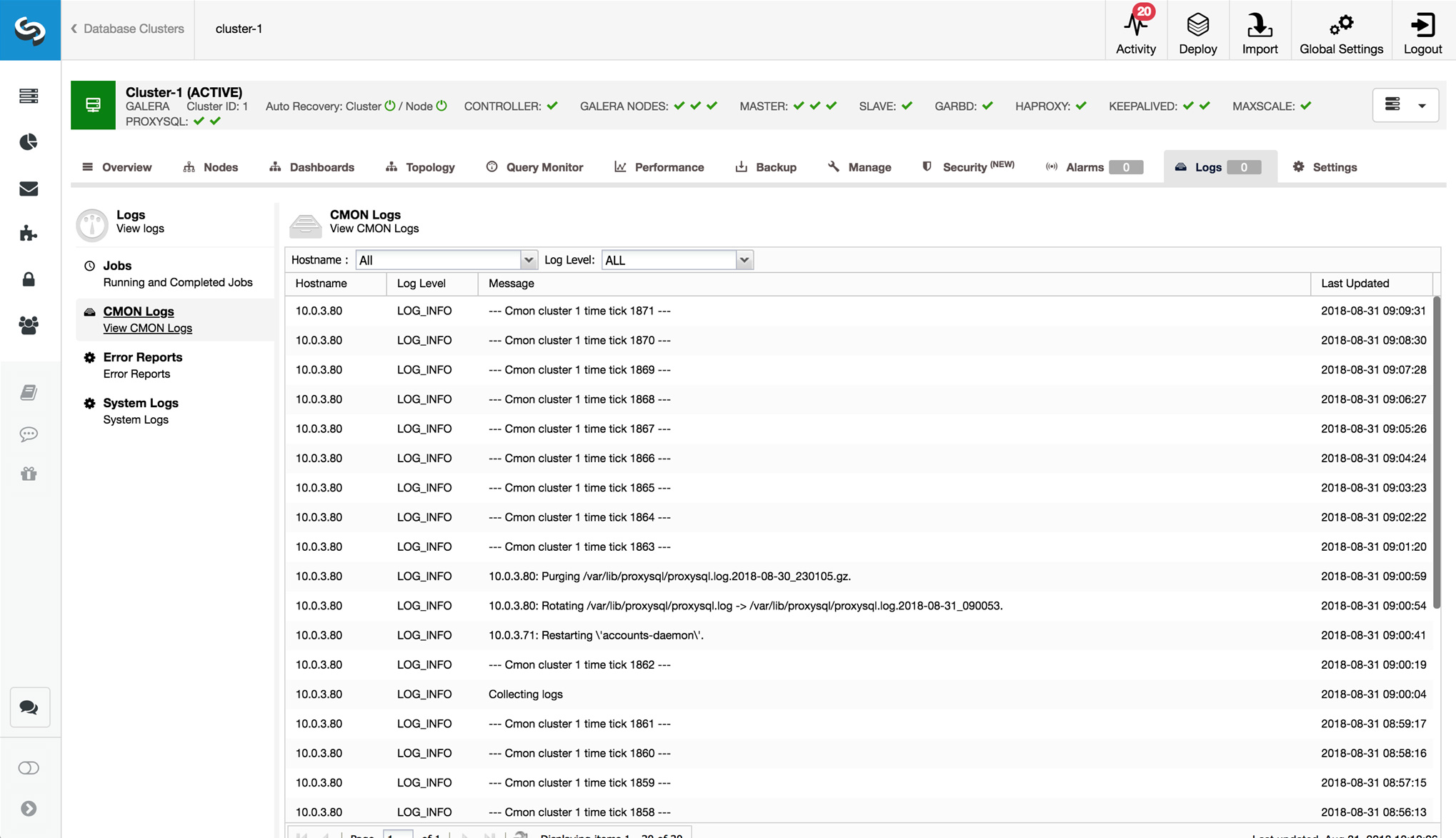 Role-based access control
ClusterControl's advanced user management allows only those in your team who are authorized to access the database directly and restricts access to config files to root level access only.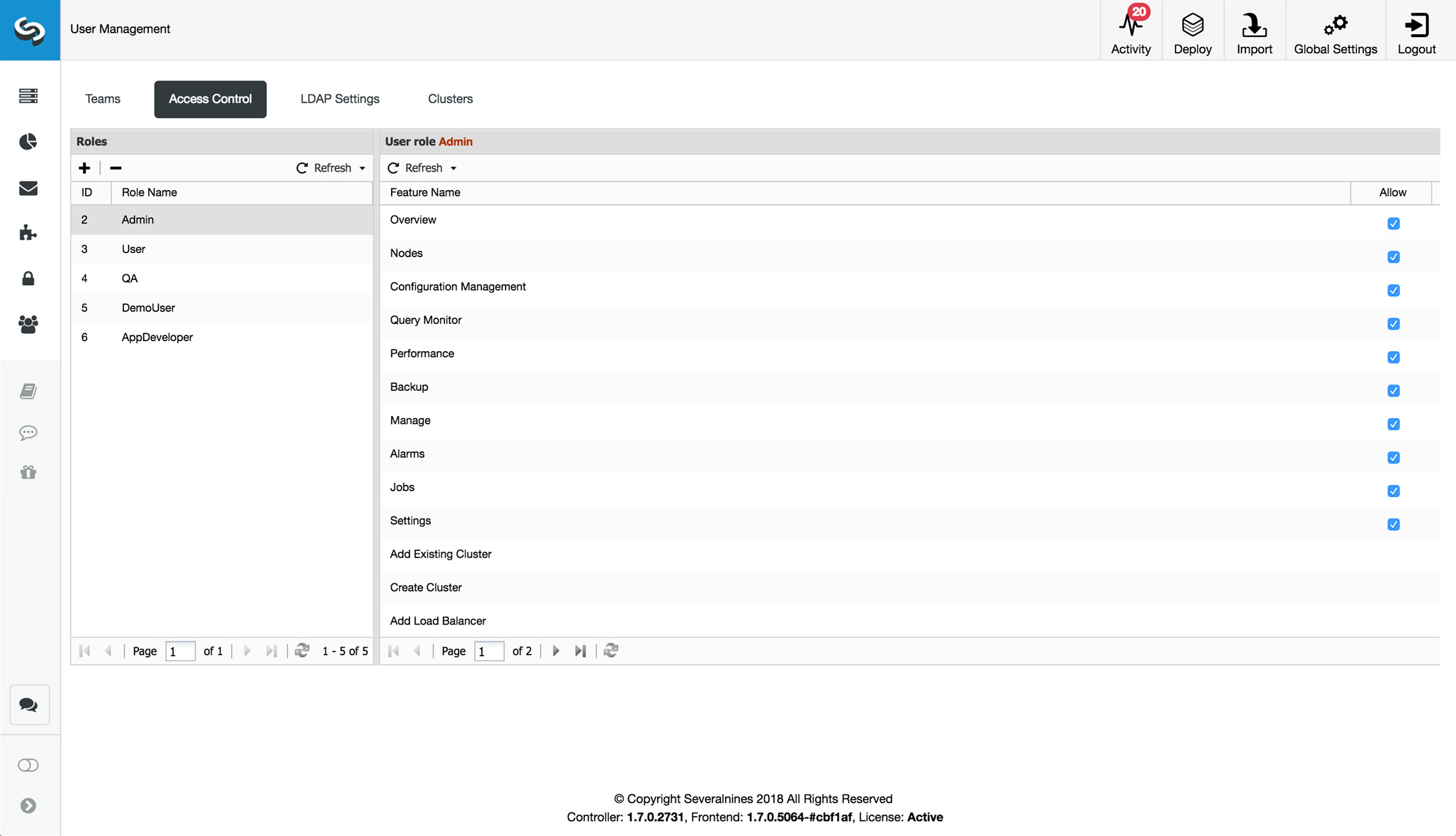 Single sign-on integration
ClusterControl integrates with major single sign-on systems like LDAP and Active Directory with ease to provide even greater levels of security and control.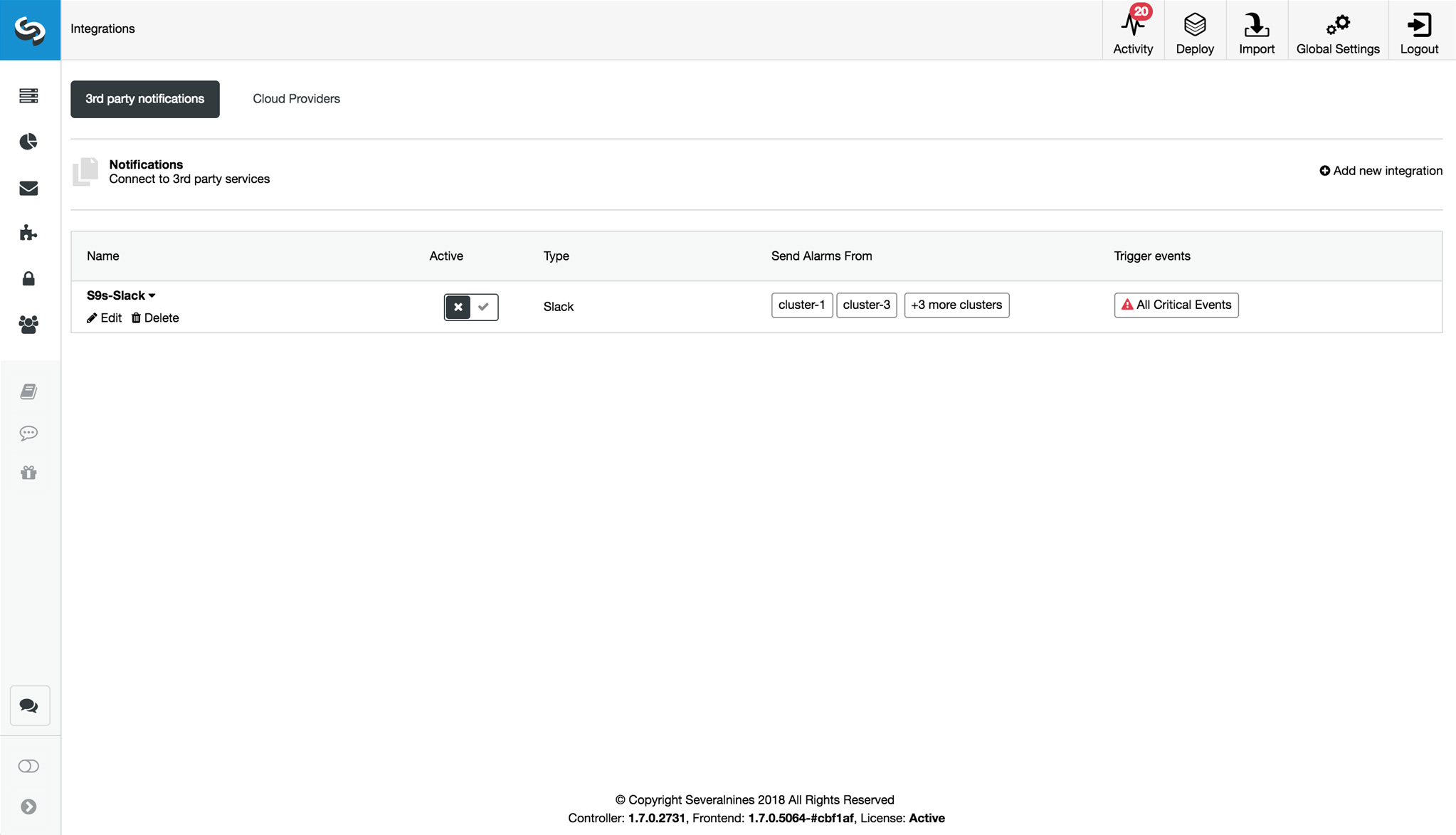 Operational security
Maintaining a database Operational Security Process is not easy, nor is the policy easily enforced, but ClusterControl provides reporting and audit tools to ensure you remain compliant, whether it is to an industry standard or to your own requirements.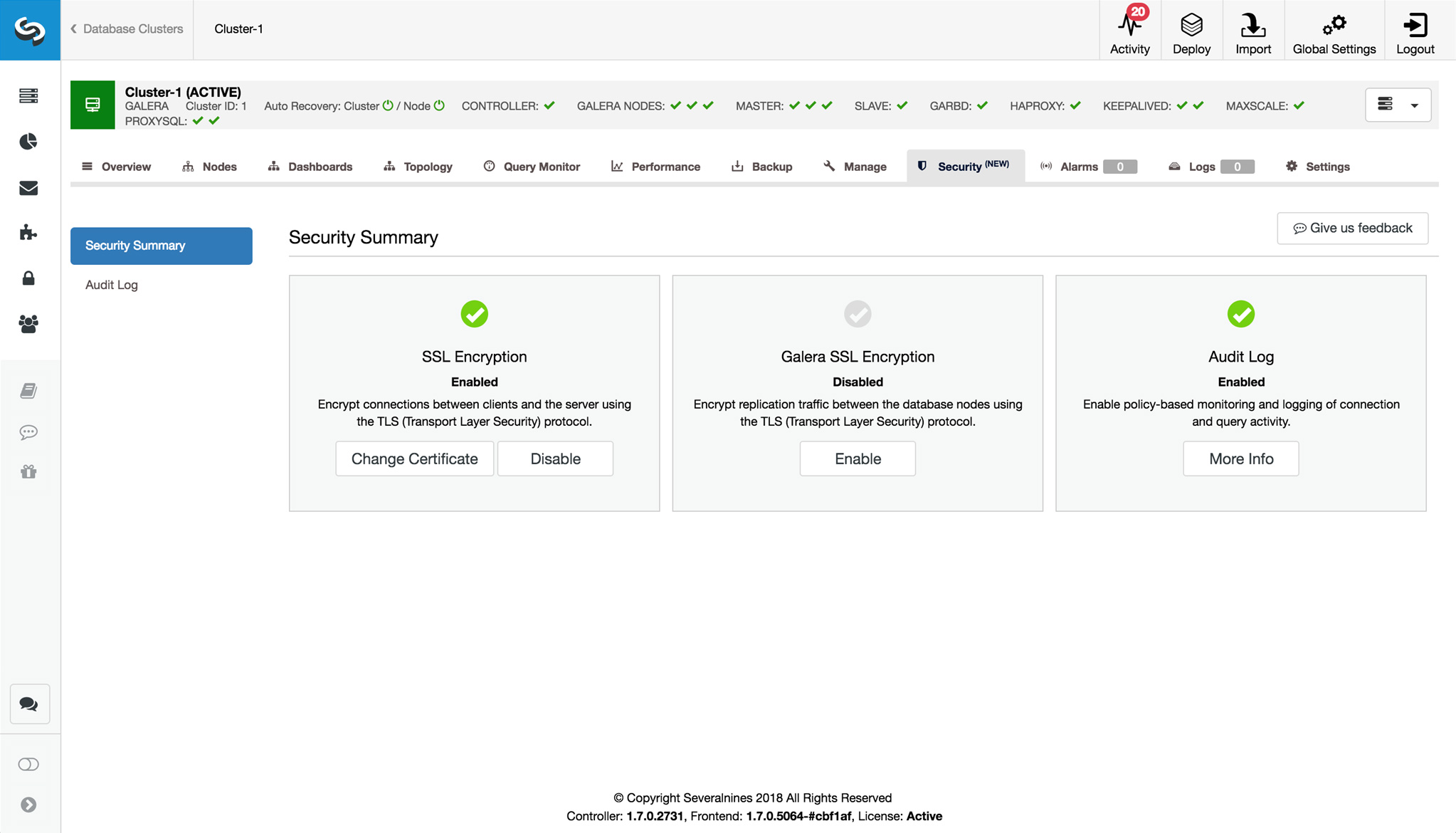 Change logging
ClusterControl logs all user activity made by its users while administering their databases with ClusterControl to allow you to better keep track of what is going on and ensure compliance.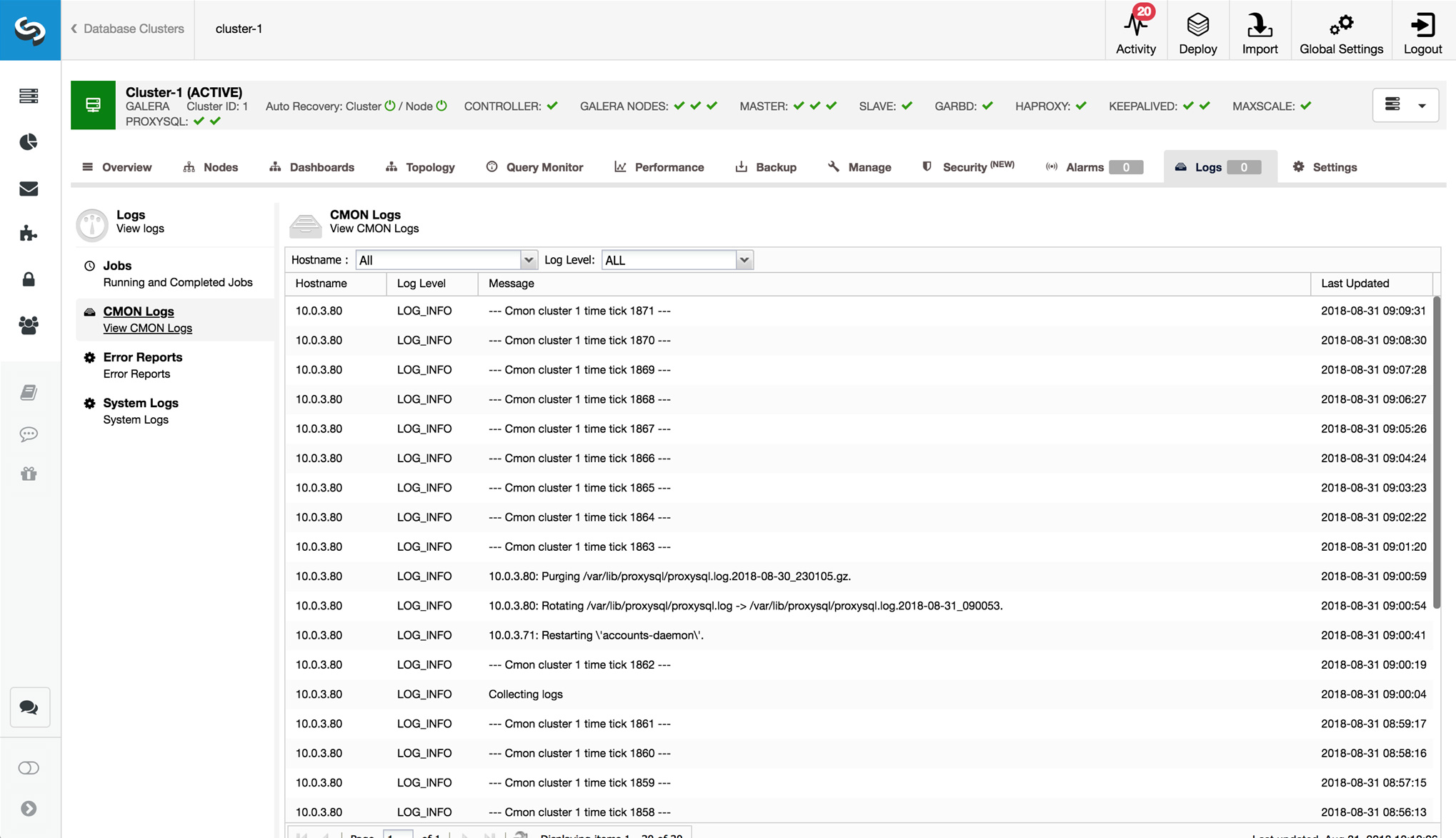 End-to-end encryption
Your data is encrypted in transit via TLS and at rest.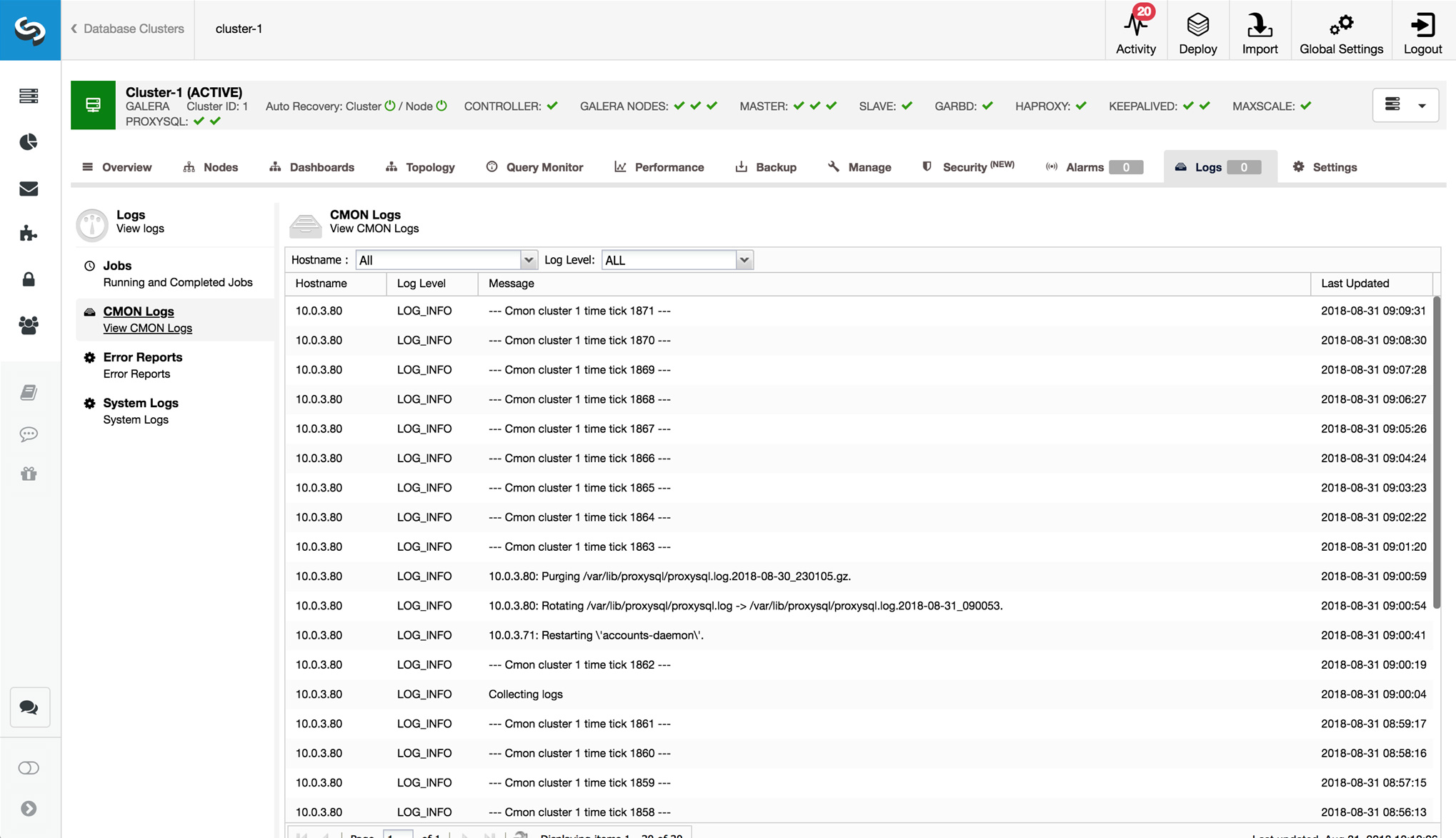 See how security works yourself in our live demo!
Ready to automate your database?
Sign up now and you'll be running your database in just minutes.