ClusterControl feature highlight
Operational reporting
ClusterControl's operational reports provide unique insights into your database operations, showing you where to focus your performance improvement efforts and plan for future capacity.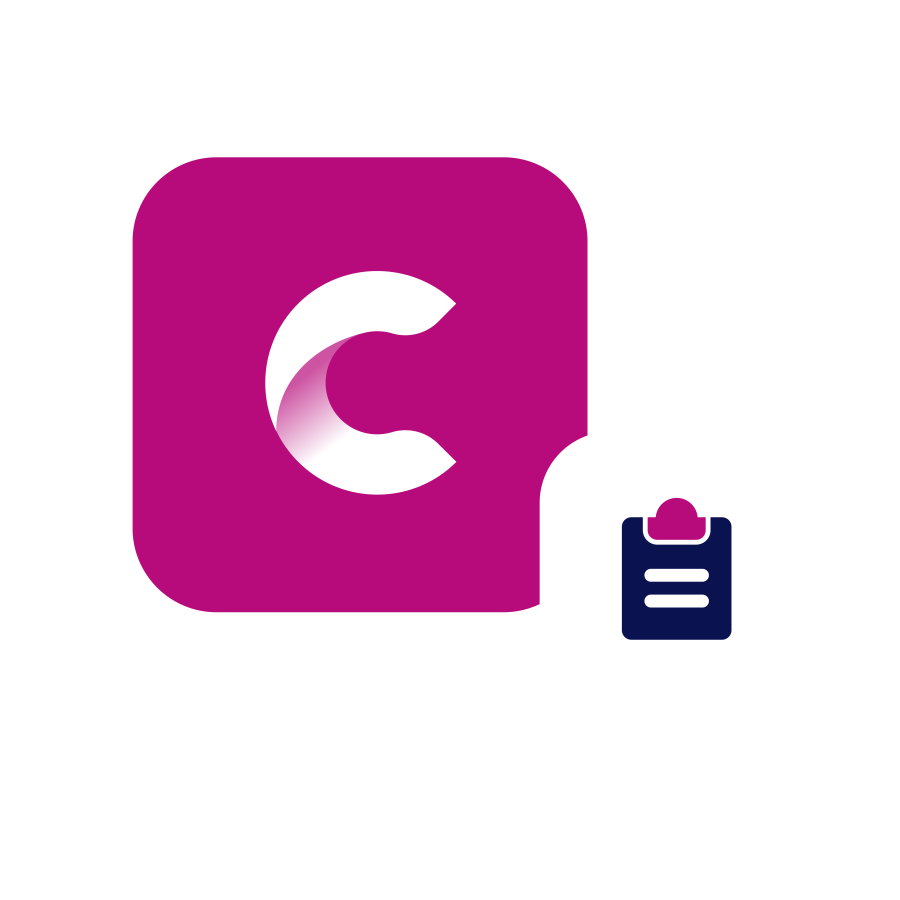 Available ops reports in ClusterControl
Our reporting features give you all the information needed to stay informed and compliant.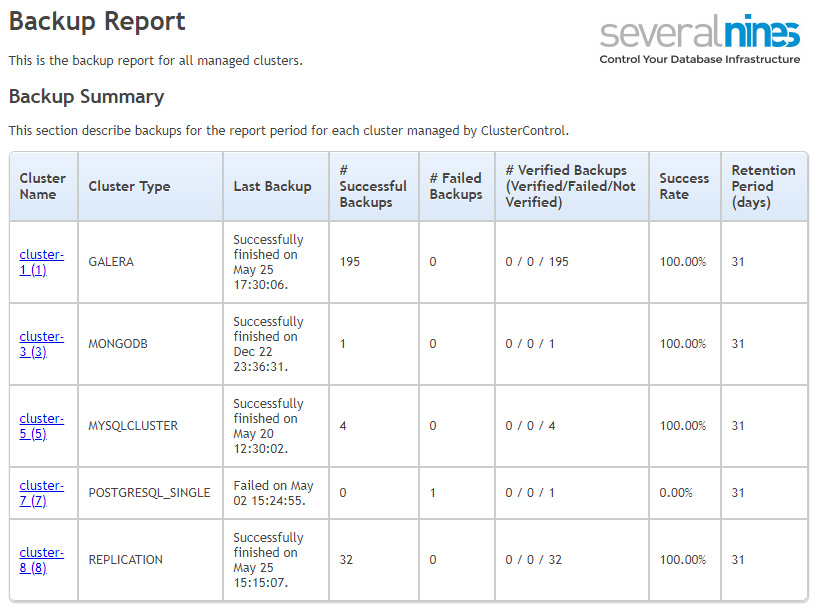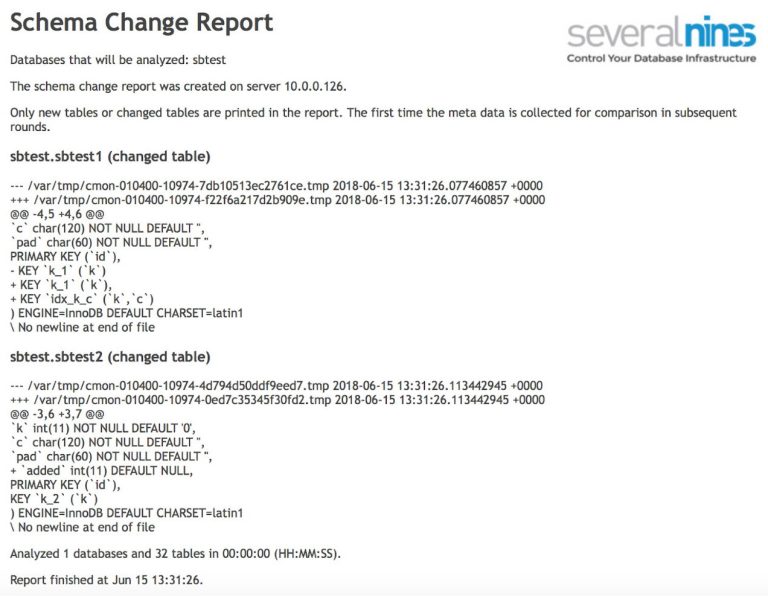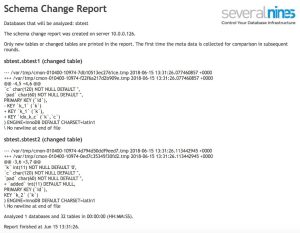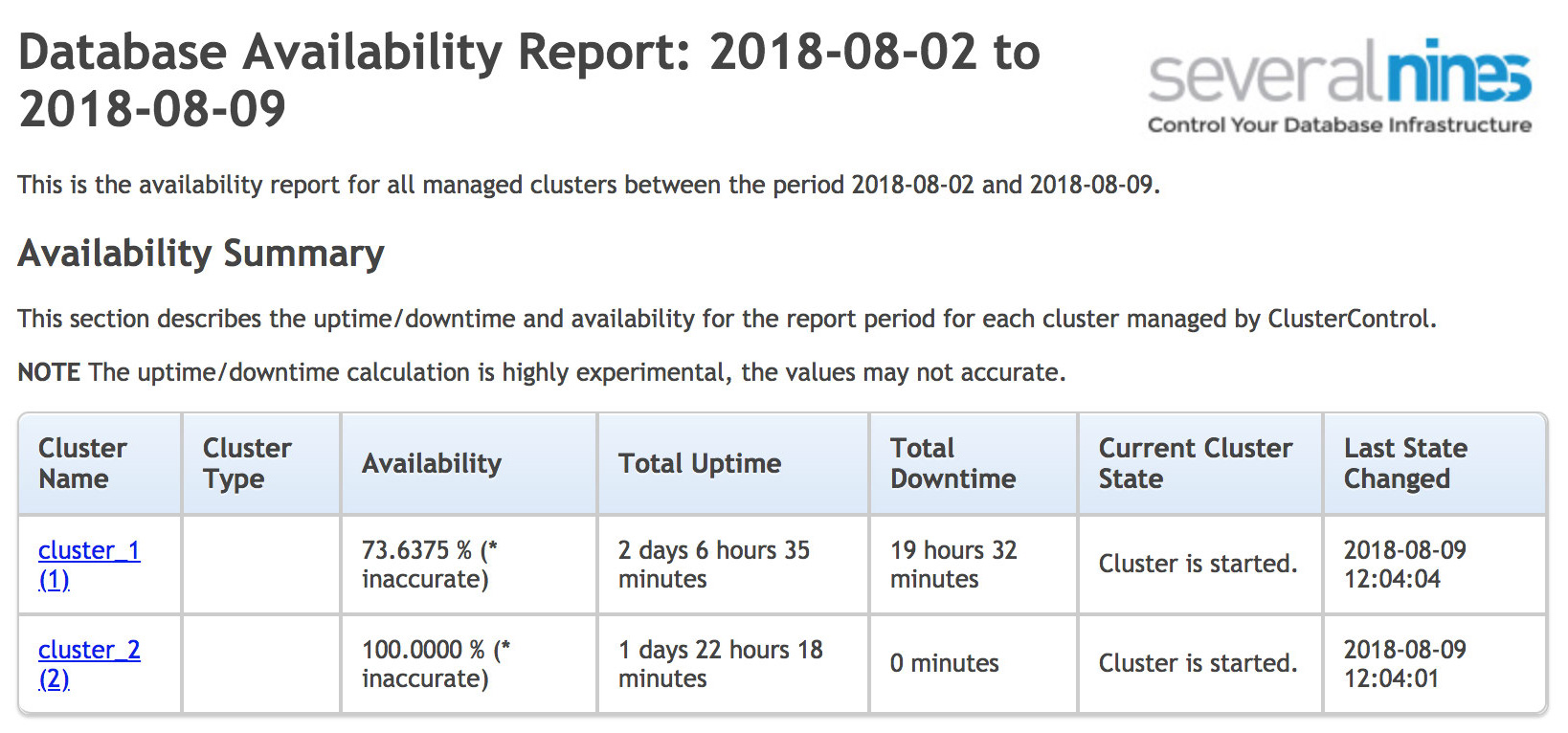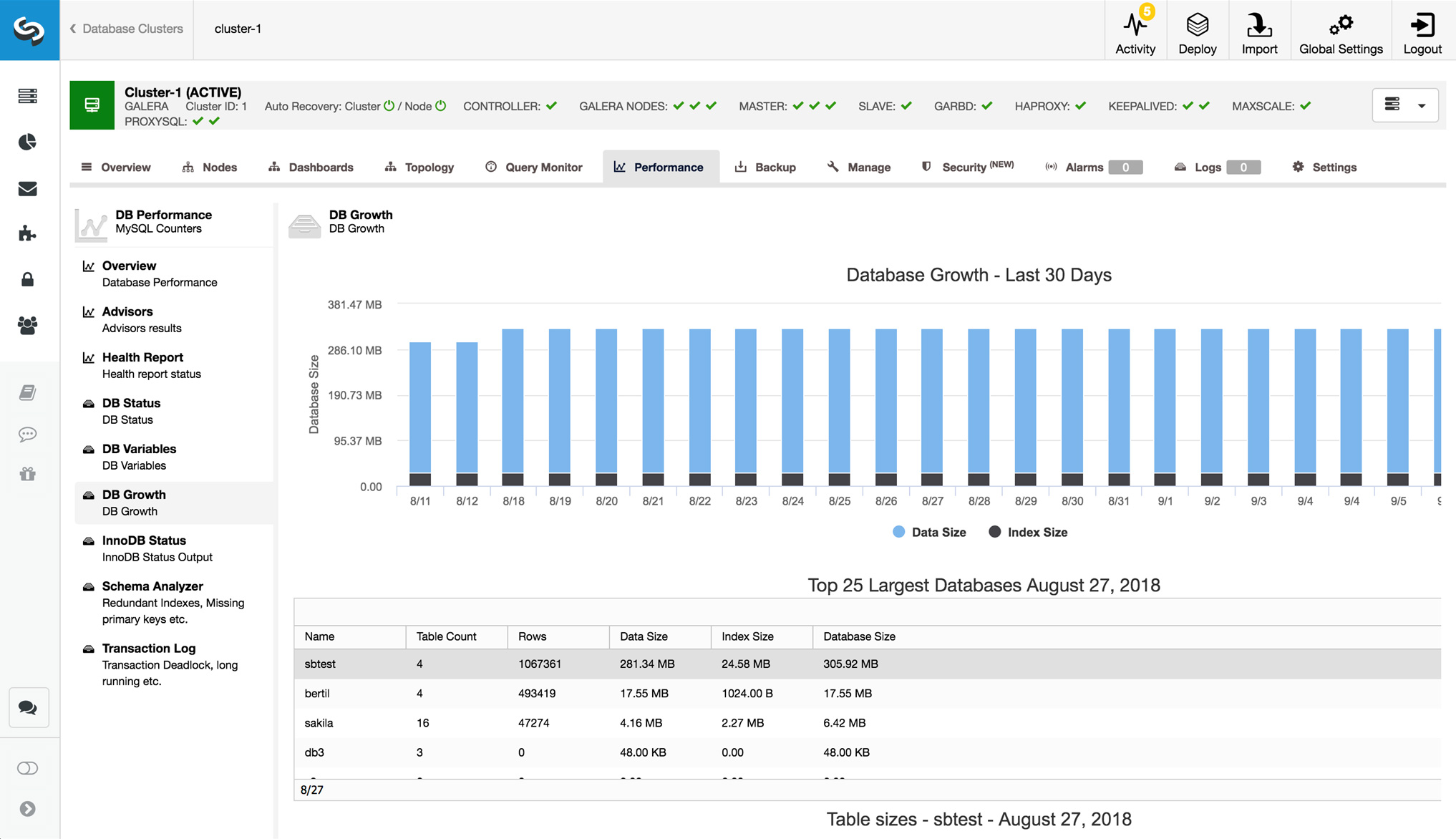 Backup report
The Weekly Backup Report is an HTML report that provides an overview of backups for the reporting period for all managed clusters. The backup report is divided into two sections: backup summary and backup details.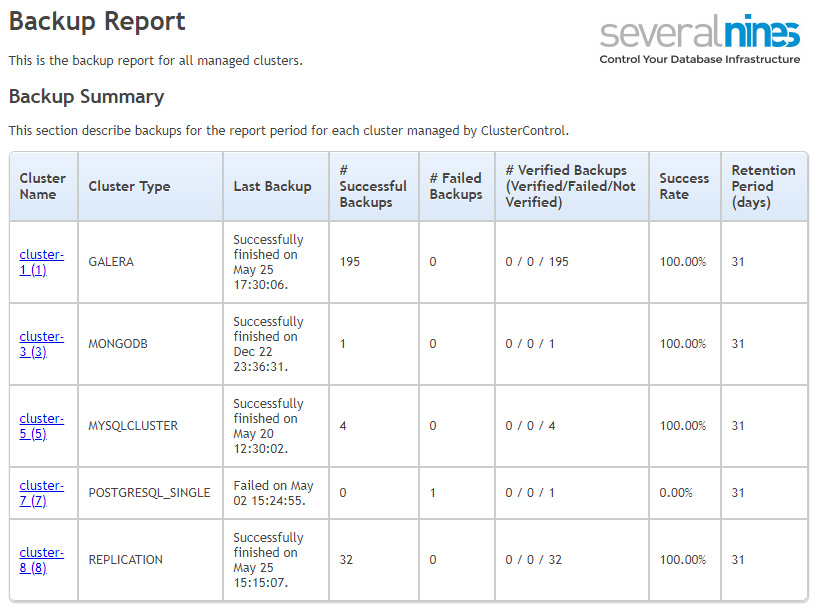 Default cluster report
The Default Cluster Analysis Report holds all the detailed information about a particular cluster. It starts with a review of various alerts which are related to the cluster group. It also contains information about the state of the nodes that are part of the cluster.
Upgrade report
ClusterControl provides full integration with the top cloud hosting providers to store database backups in the cloud. From the ClusterControl GUI backups can be executed, This cluster report will help you to keep your packages up-to-date and secure. The Upgrade Report gathers information from the operating system and compares them to packages available in the repository.

Schema change detection report
The Schema Change Detection Report shows any DDL changes on your database. To work correctly it requires an additional parameter in the ClusterControl configuration file.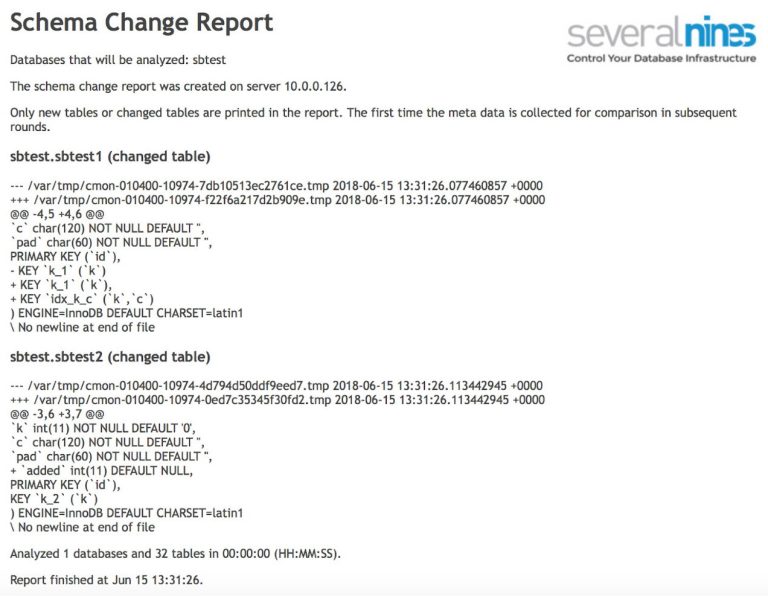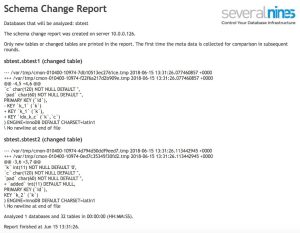 Availability report
Availability is notoriously hard to measure and report on, although it is an important KPI in any SLA between you and your customer. With that in mind, we created a report which can measure your database uptime.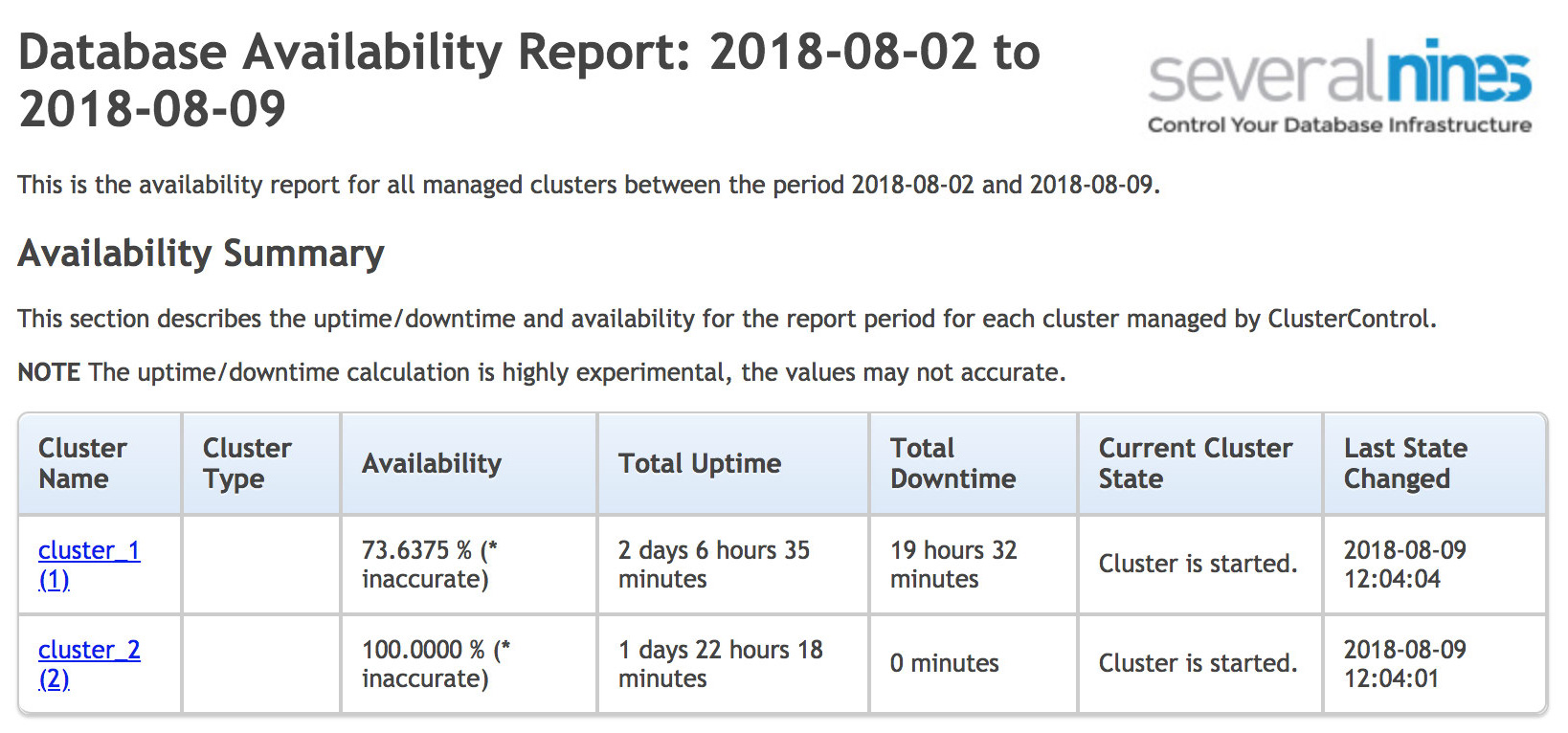 Database growth report
This report provides a summary of your database and table growth on à daily basis for the last 30 days. This is useful to determine whether any other files that exist in the data directory may consume huge spaces.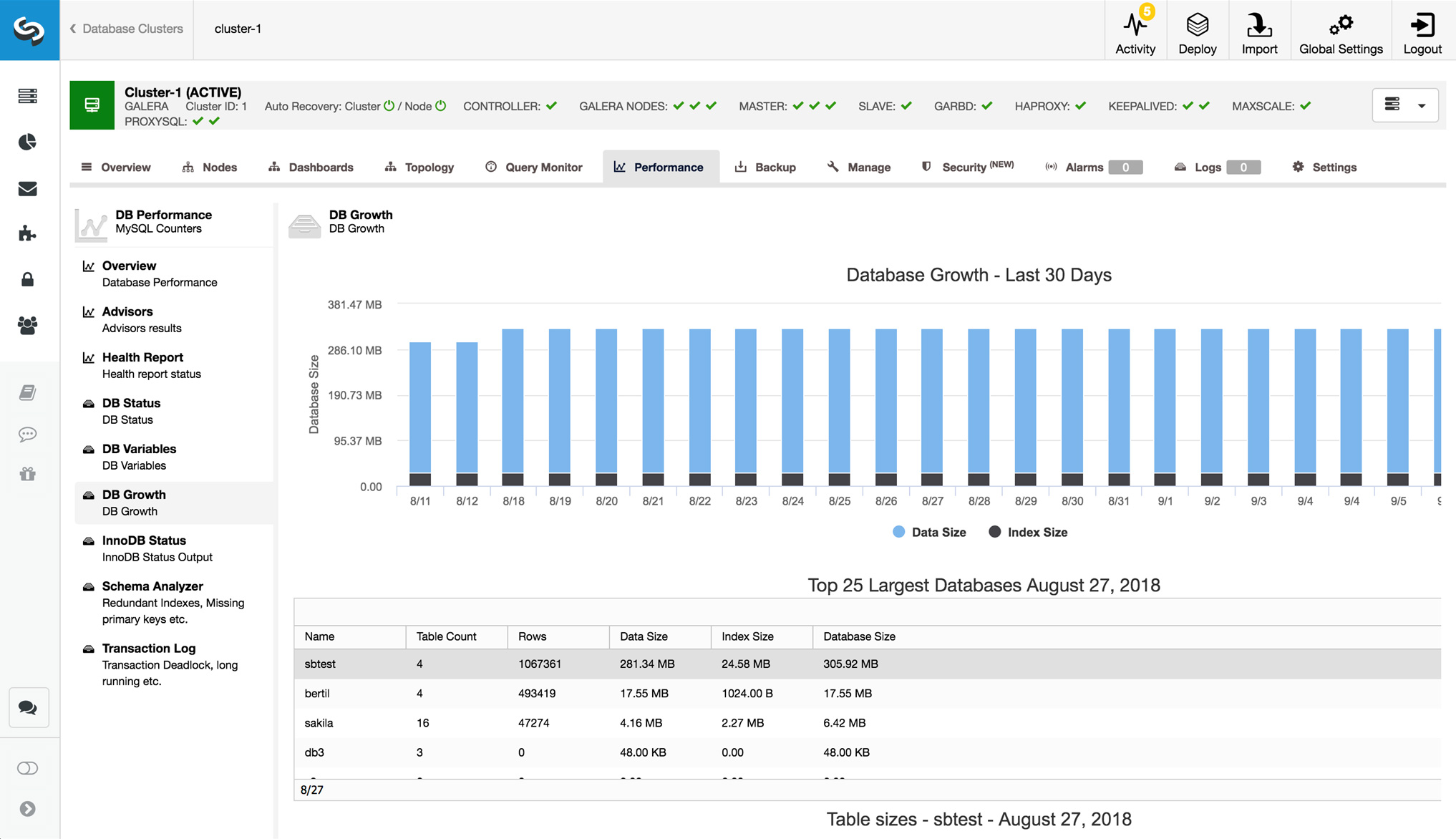 See how reporting works yourself in our live demo!
Ready to automate your database?
Sign up now and you'll be running your database in just minutes.