ClusterControl feature highlight
Observability
ClusterControl provides a unified view of all your database deployments across multiple data centers, letting you see the big picture or drilling down into individual nodes – all in real time.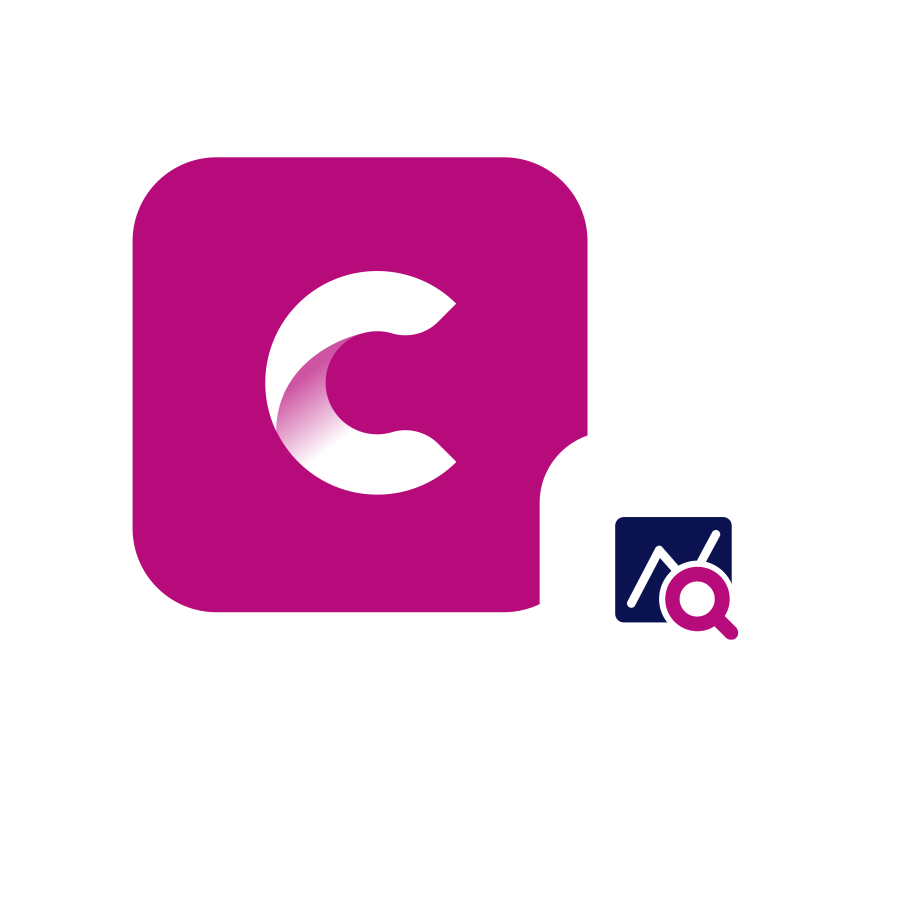 Top observability features
Get full-stack visibility with monitoring and alerting on 100+ key database, load balancer and host metrics.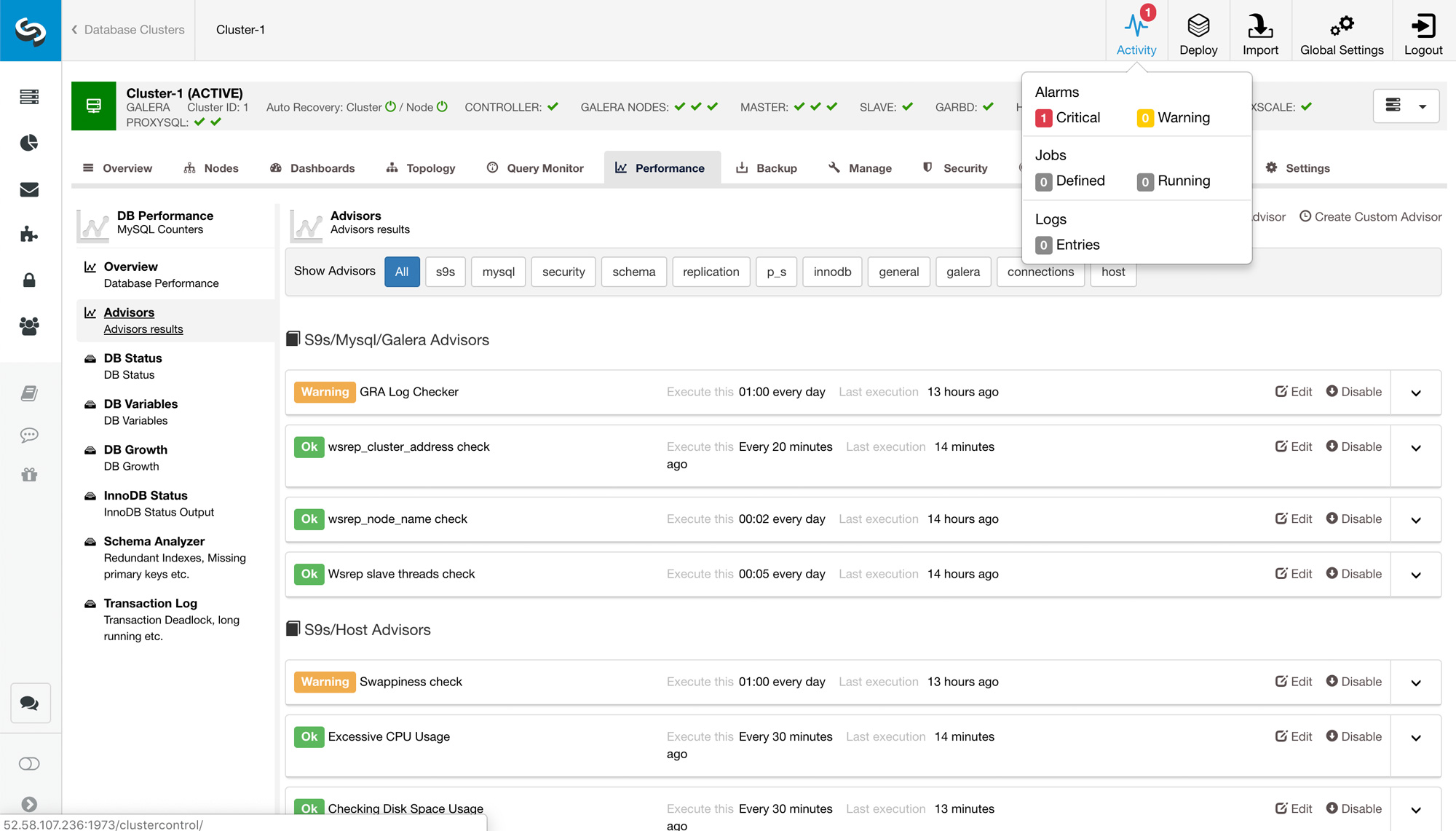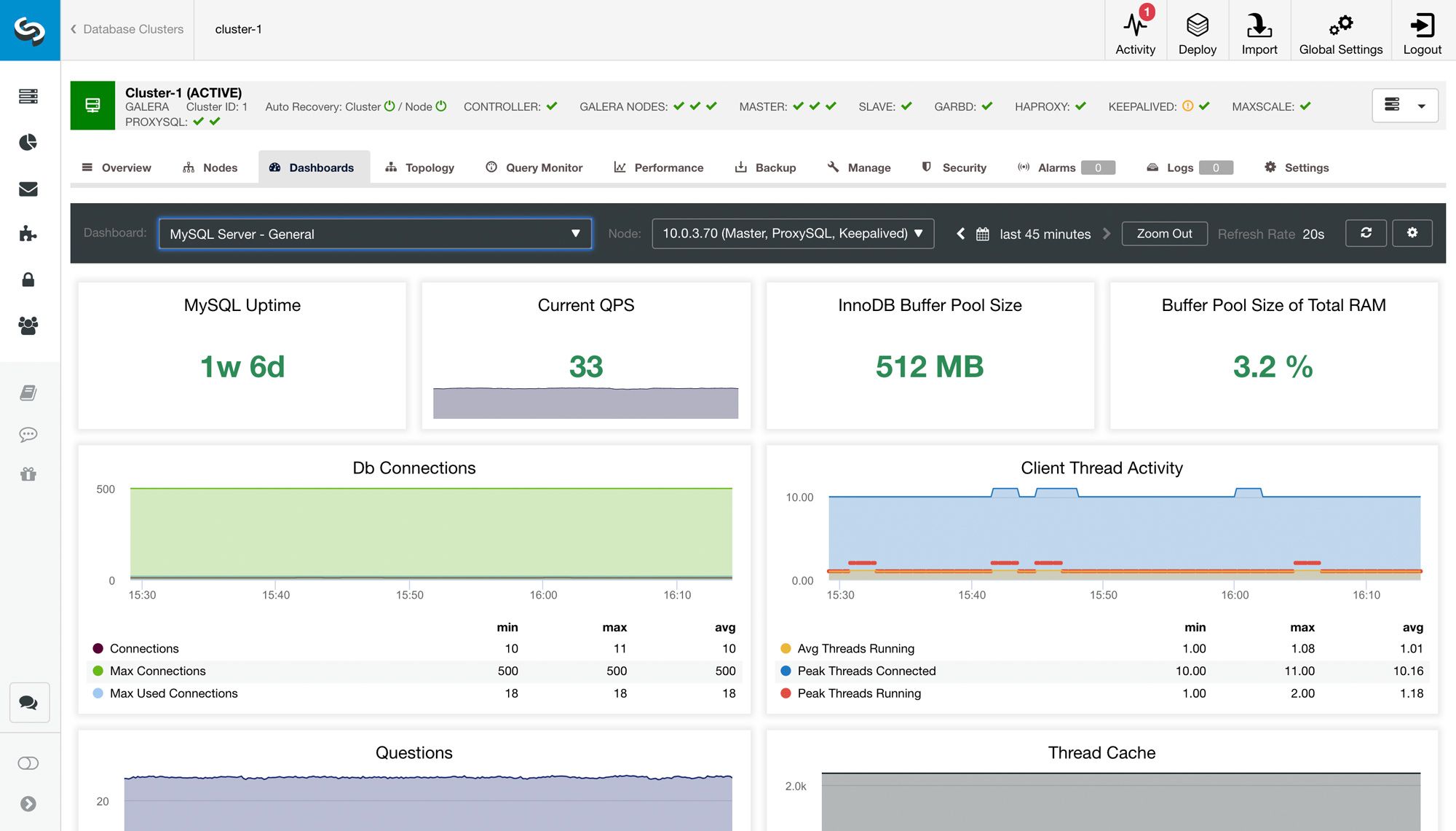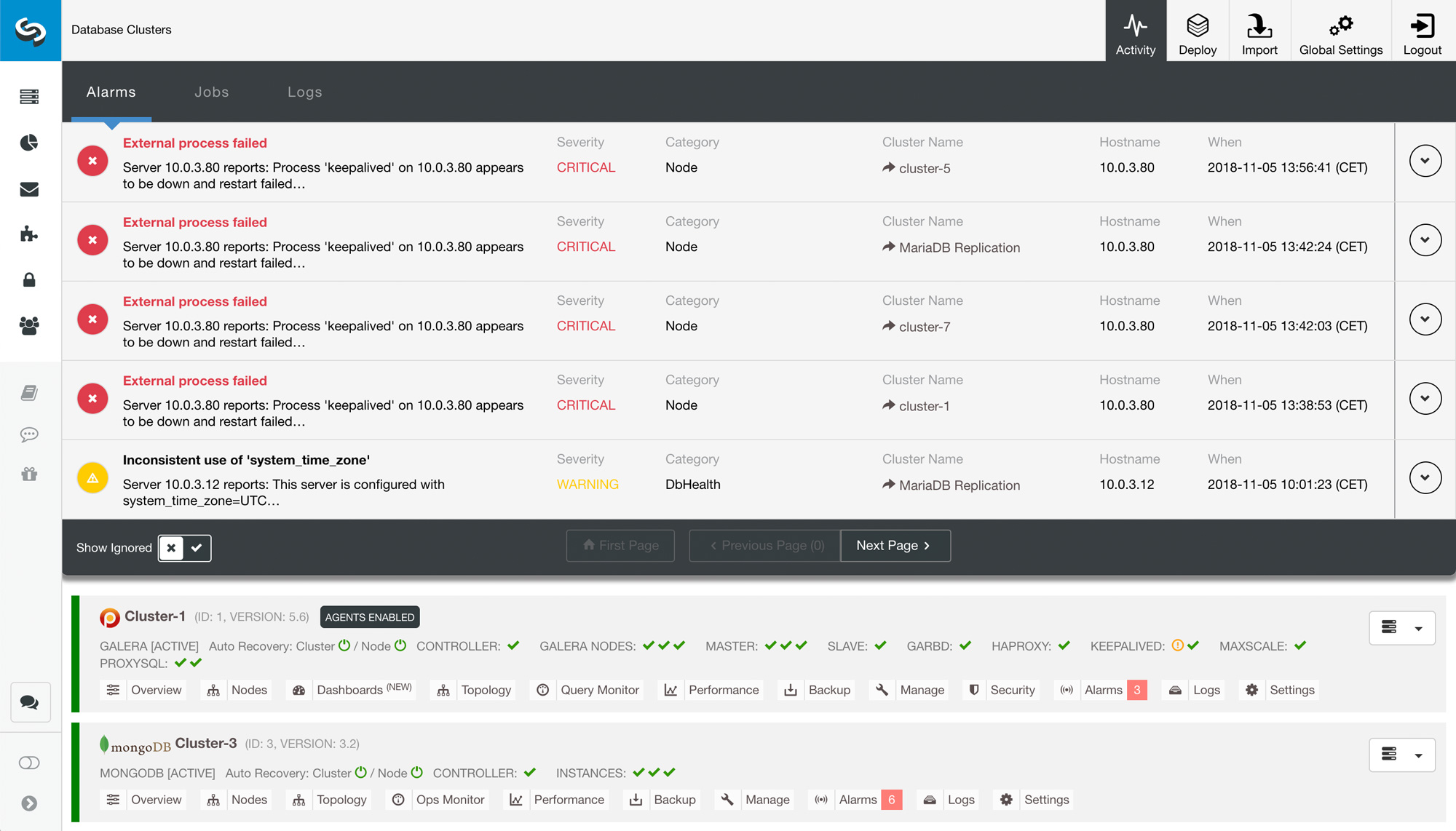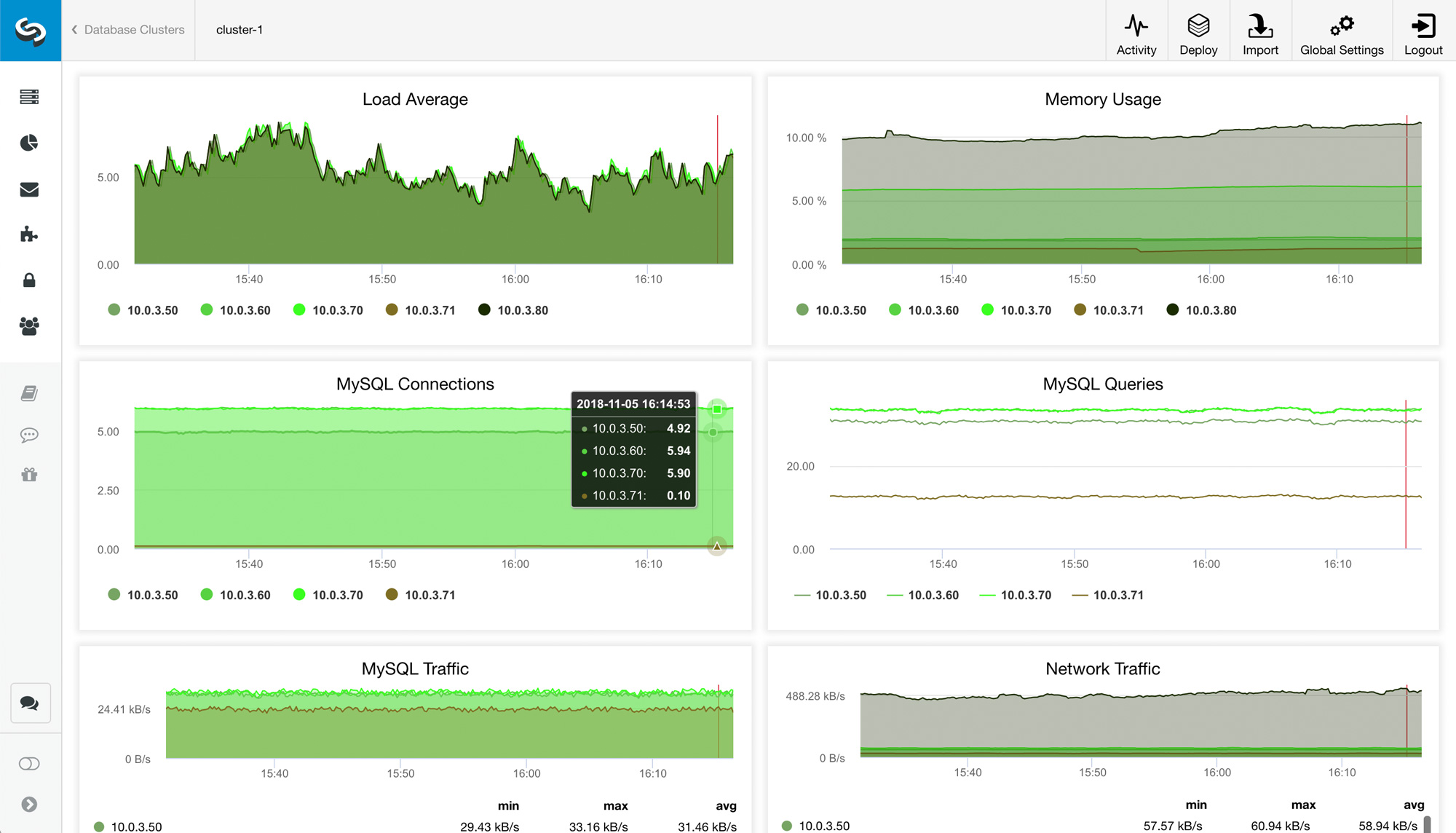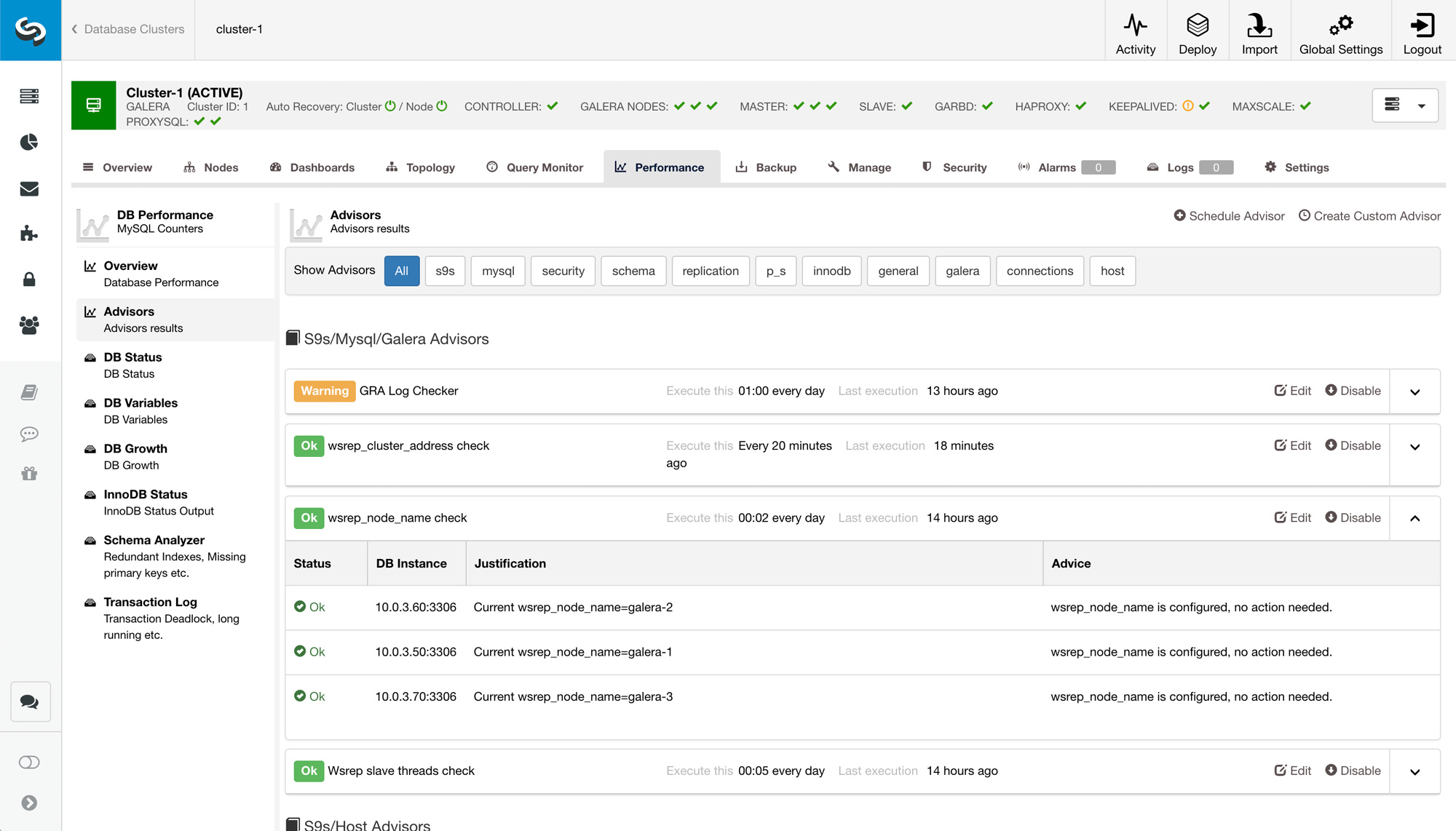 Intelligent database health checks
ClusterControl understands the specific needs of different database engines, and will not only alert you when something goes wrong, but also when it thinks something may go wrong in the future, allowing you to stay ahead of issues that may arise.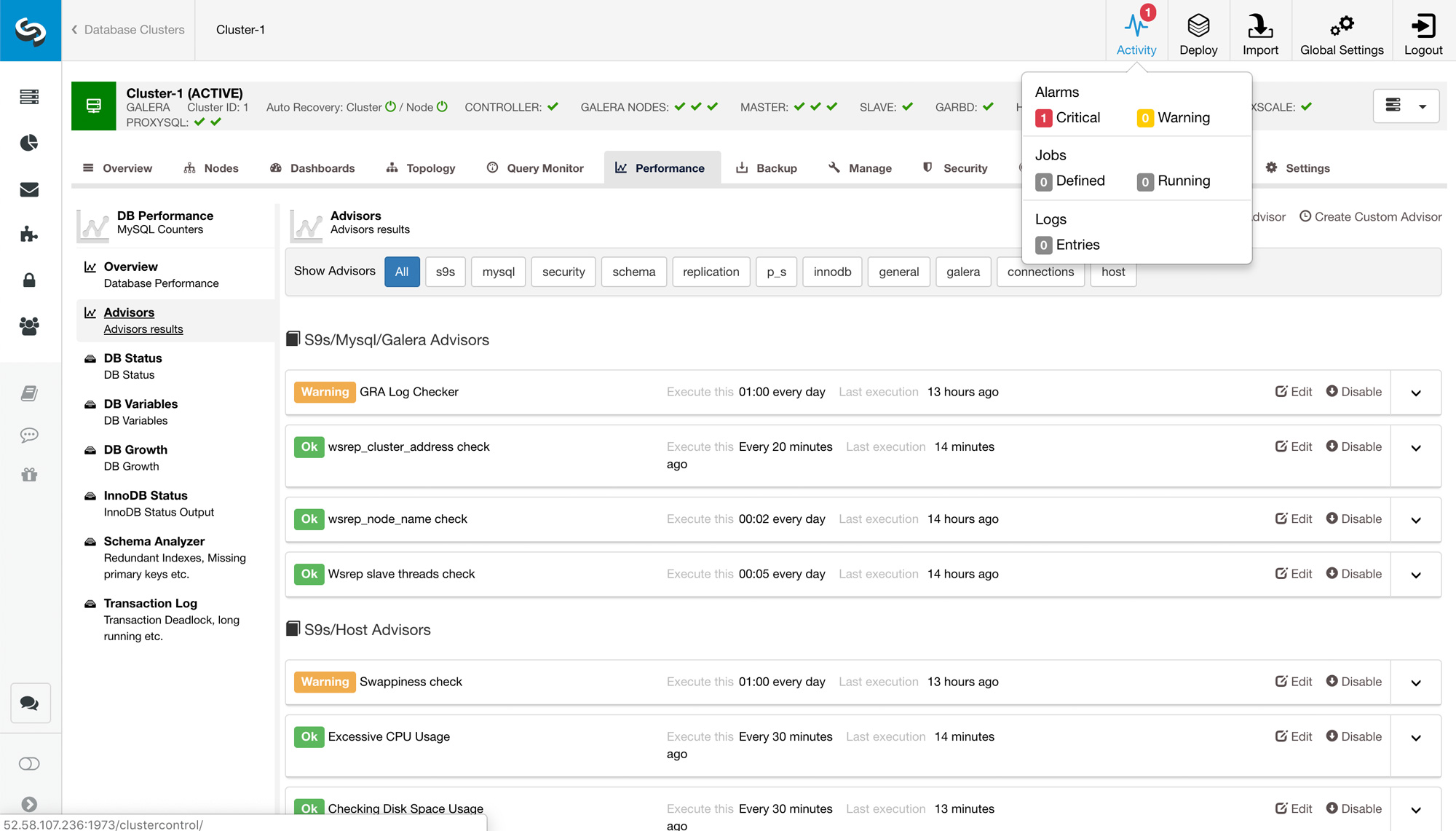 Agent and agentless monitoring
ClusterControl's S.C.U.M.M. system uses Prometheus agents for greater accuracy and customization options while monitoring your database clusters. If you prefer an agentless architecture ClusterControl also offers that method of monitoring, reducing the demands on your system.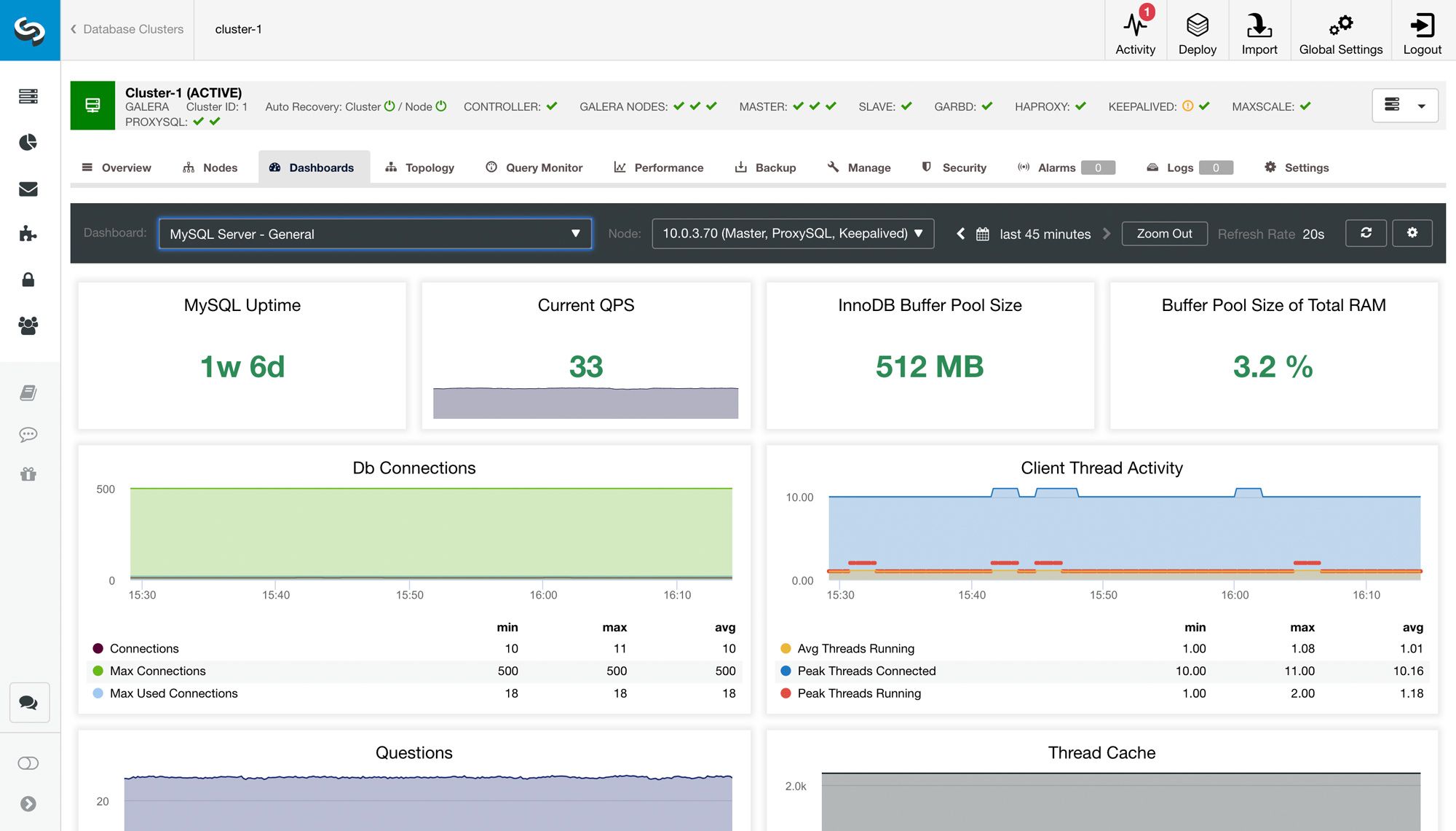 Syslog integrations
ClusterControl integrates with your centralized logging and notification system for your network infrastructure.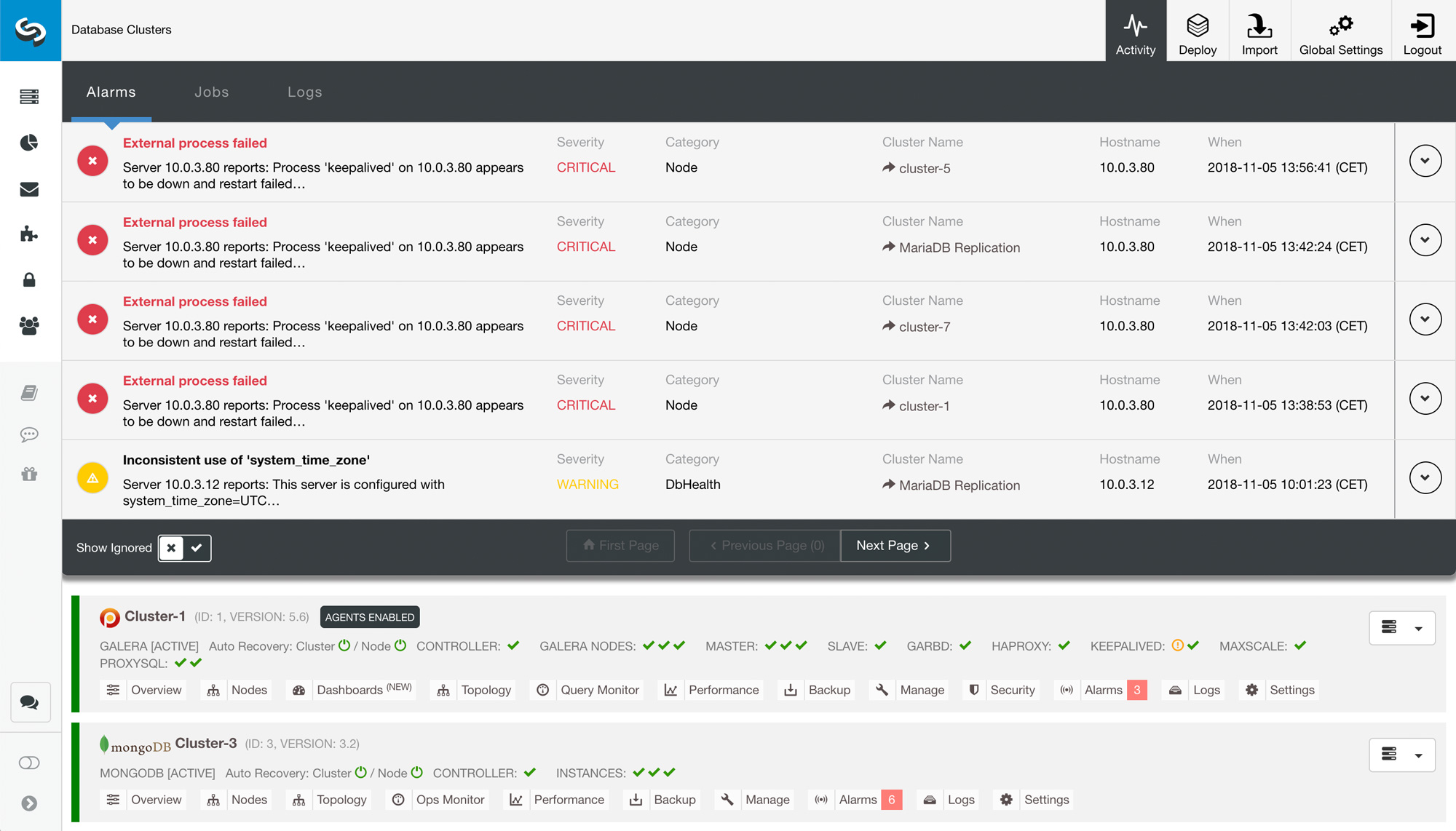 Hybrid infrastructure monitoring
ClusterControl lets you monitor all of your database stacks whether they are stored locally, across multiple datacenters, in the cloud or a combination of the three.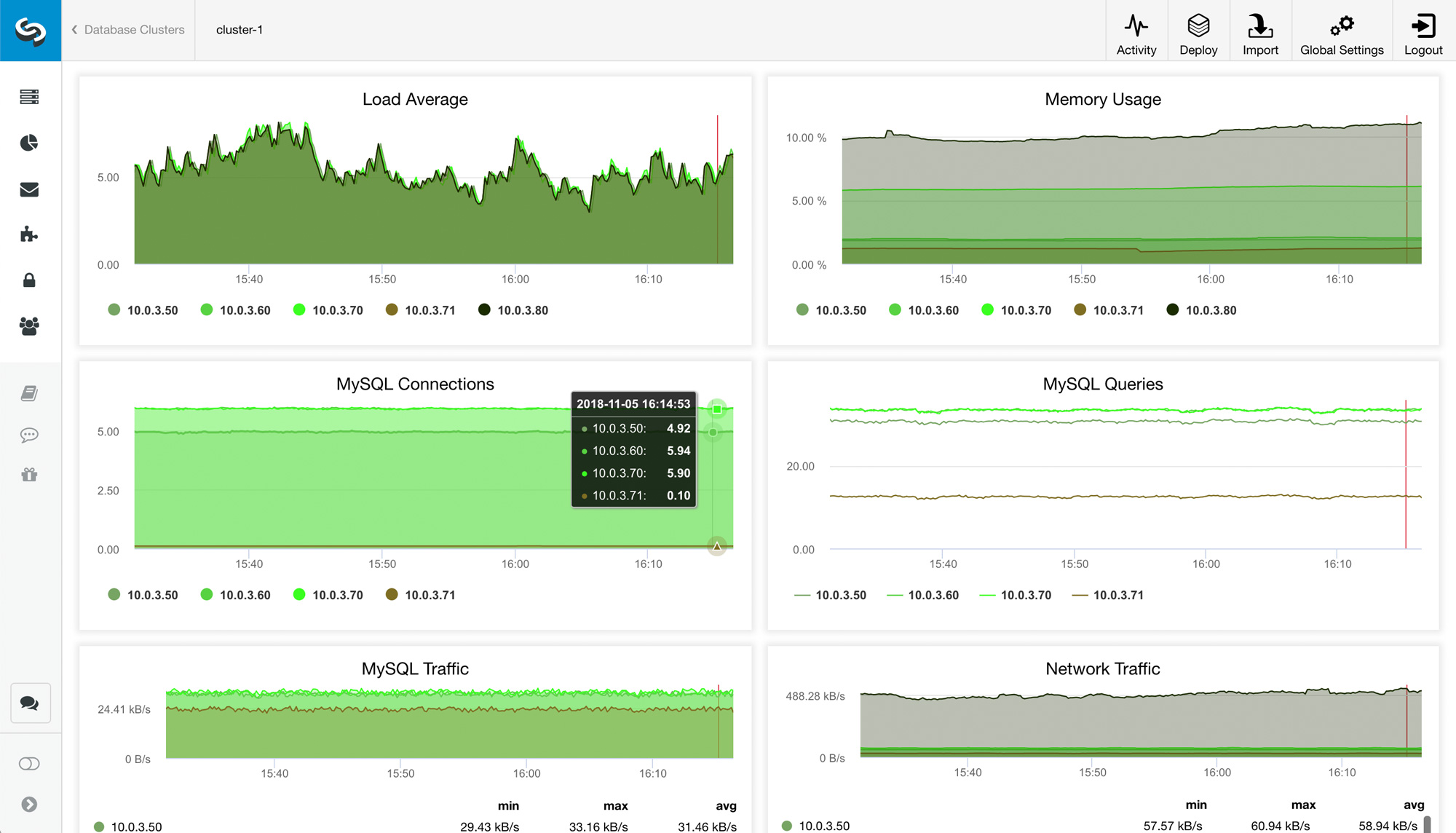 Monitoring with advisors
The ClusterControl Developer Studio's library of Advisors provides you with insights into your database servers, and lets you catch issues before they start affecting the stability of your system.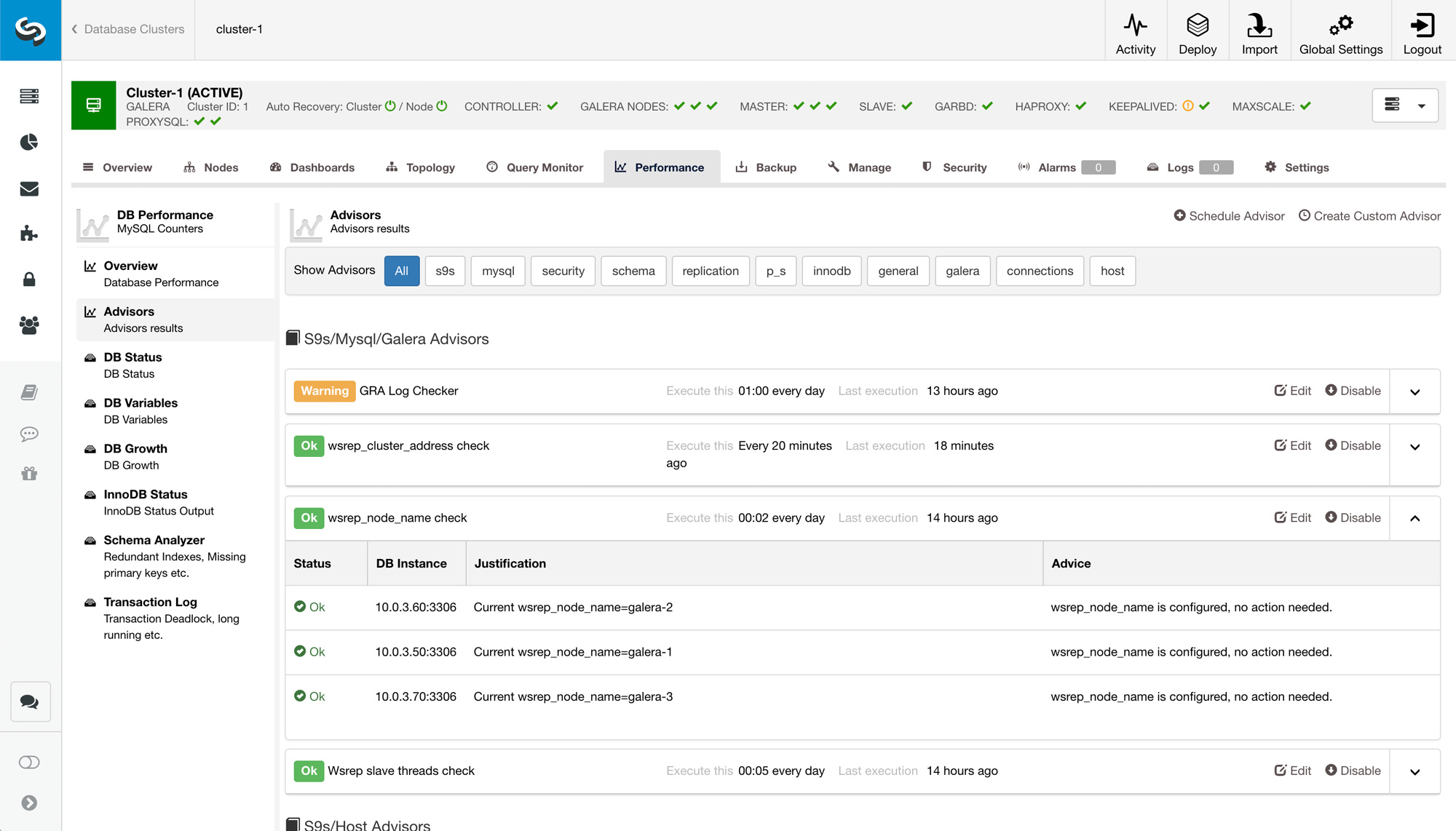 See for yourself, demo observability live!
Integrate with your tools
Whether you're using monitoring, alerting, ChatOps, or service management tools, ClusterControl likely integrates with them; check out our integrations page to see.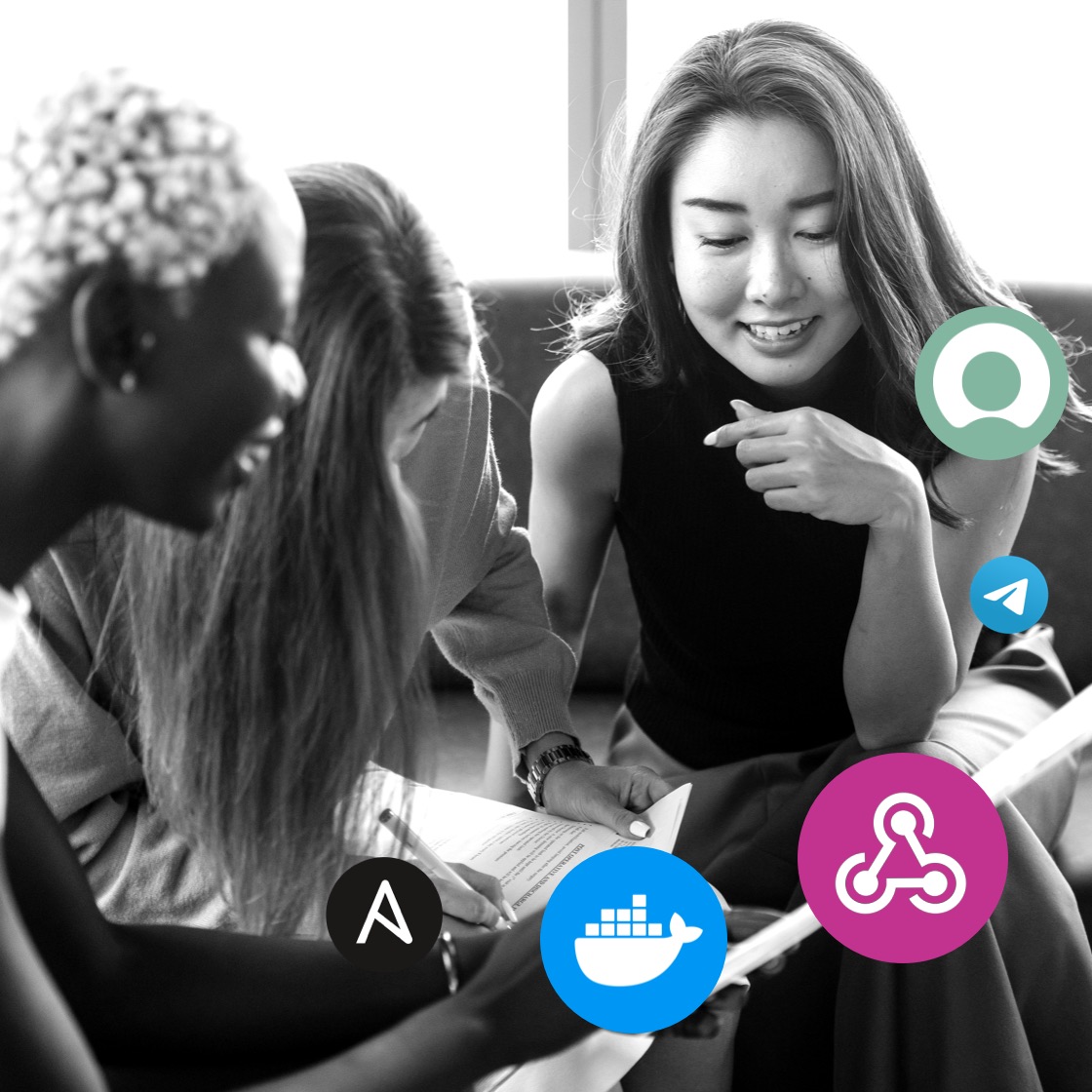 Ready to automate your database?
Sign up now and you'll be running your database in just minutes.