ClusterControl feature highlight
Failover
ClusterControl's automatic failover automatically keep your database clusters up, by repairing nodes in the case of MySQL Galera, or providing the most advanced asynchronous replication setups.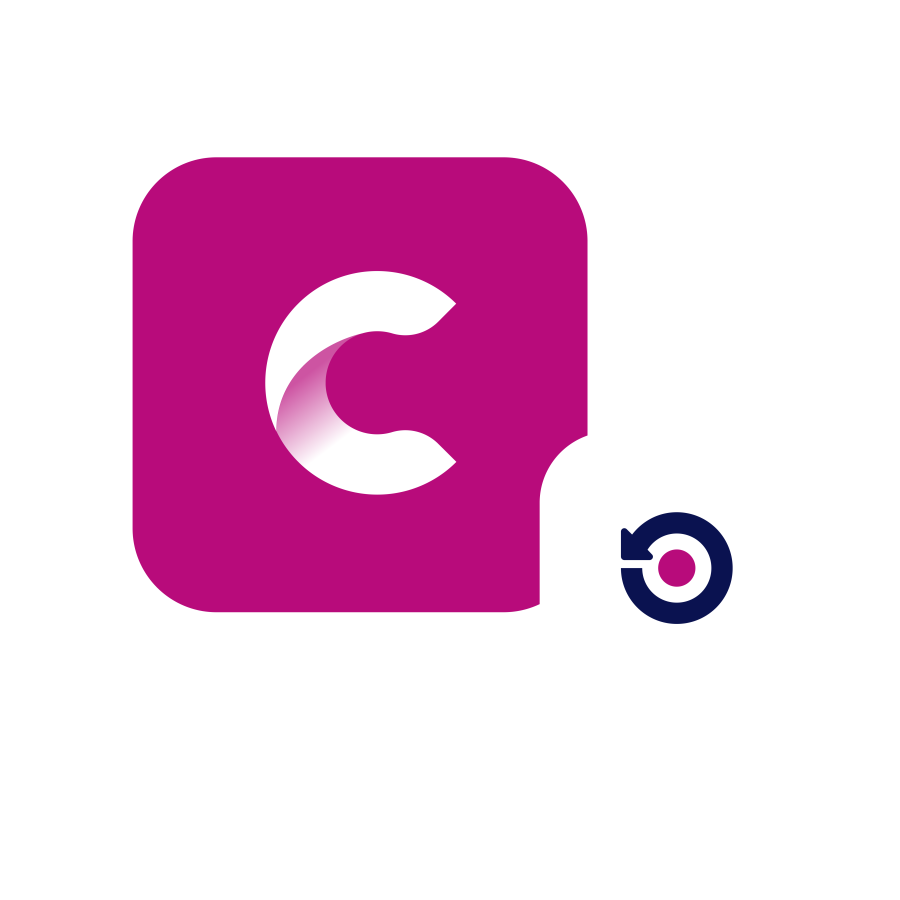 Top failover features
Our advanced failover tech ensures your mission critical applications achieve zero-downtime HA.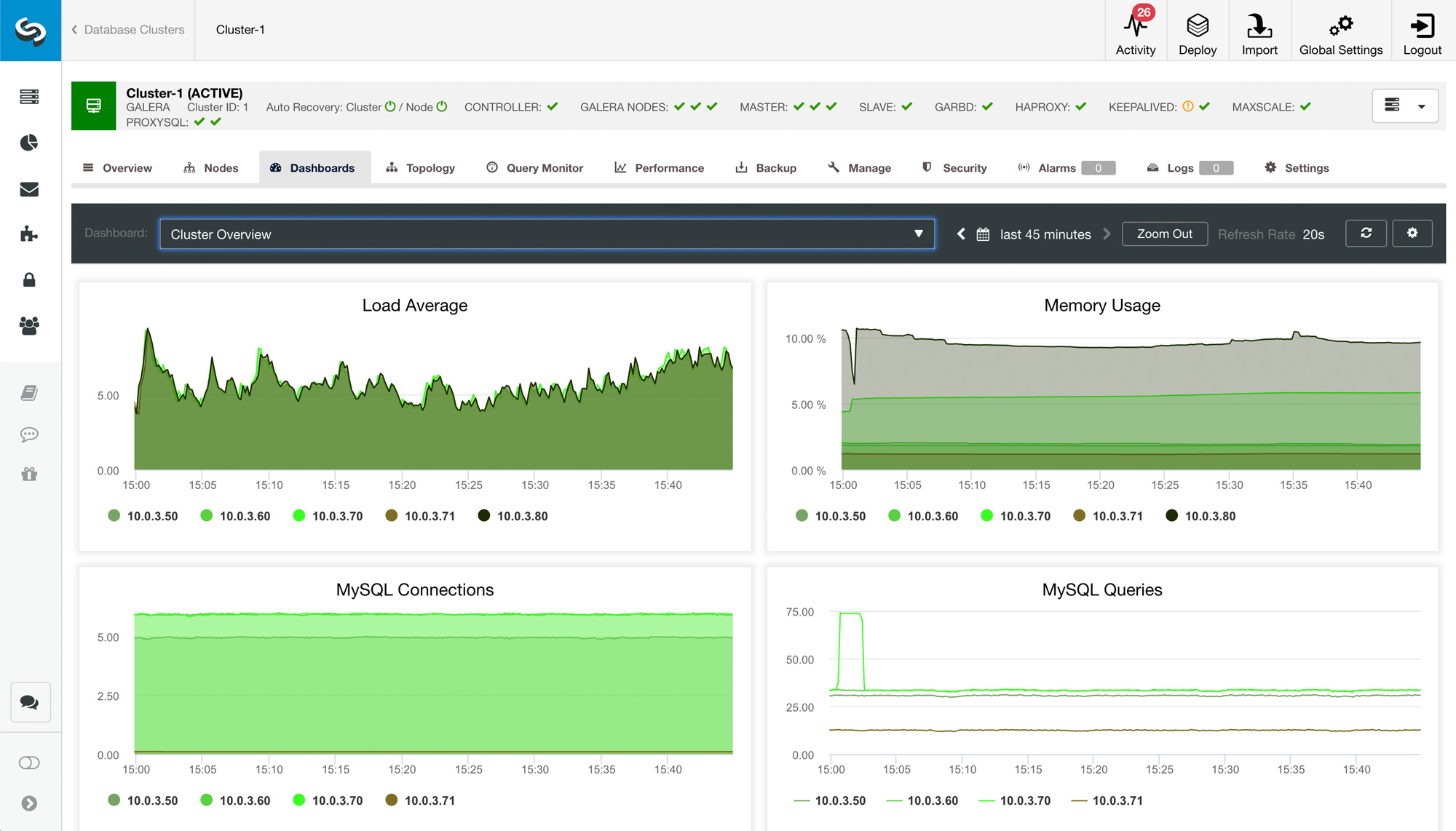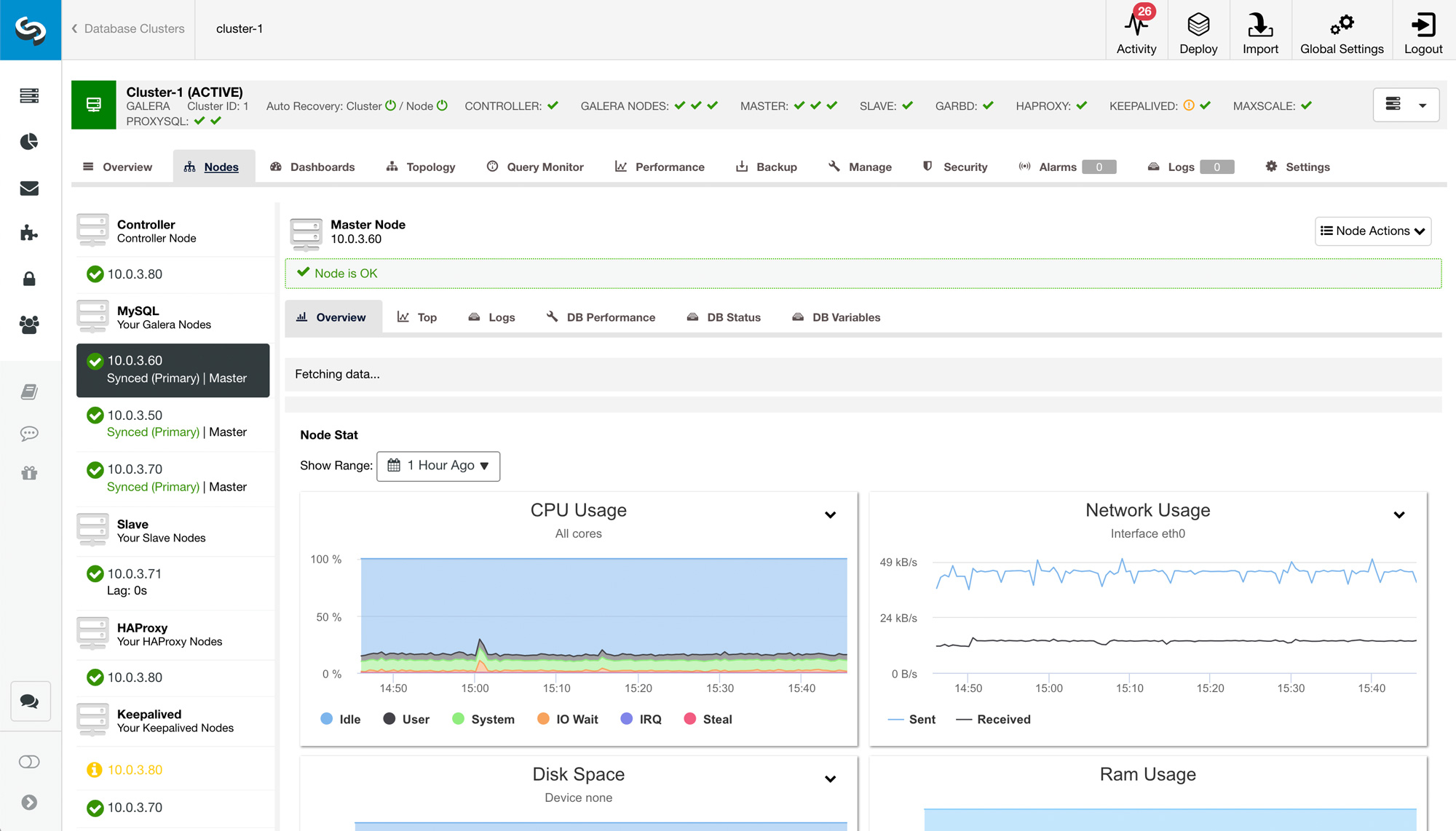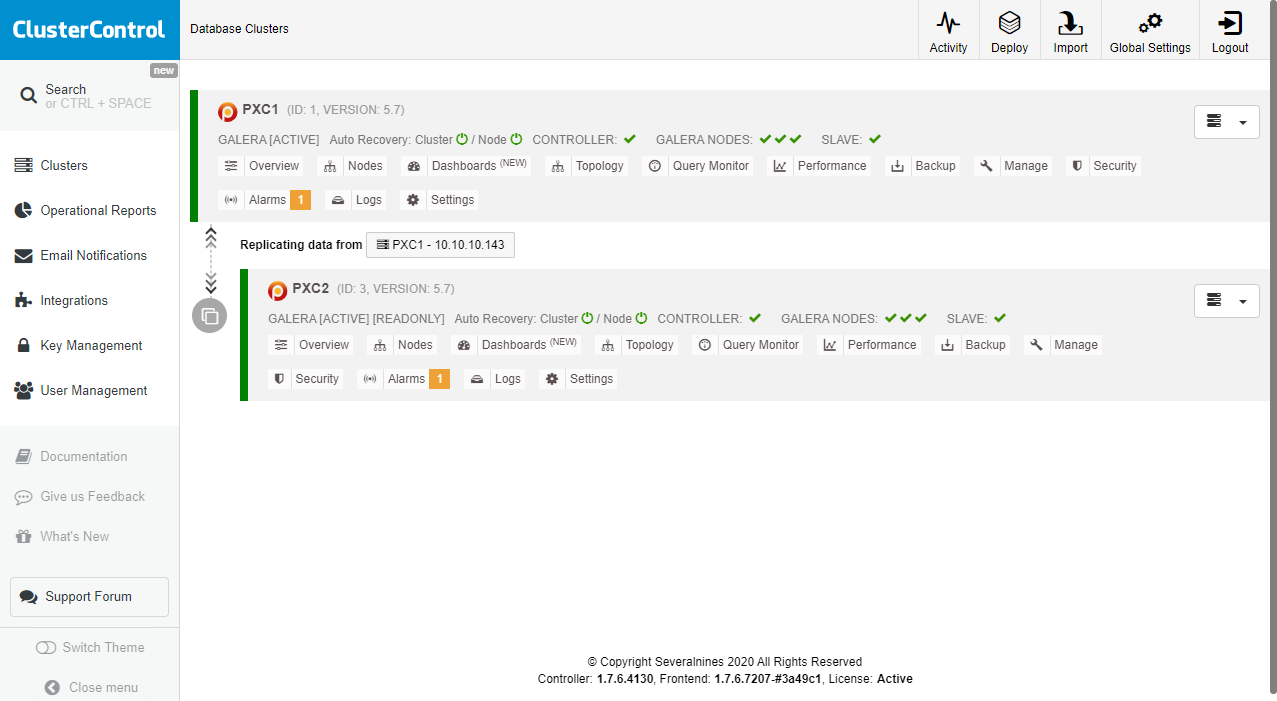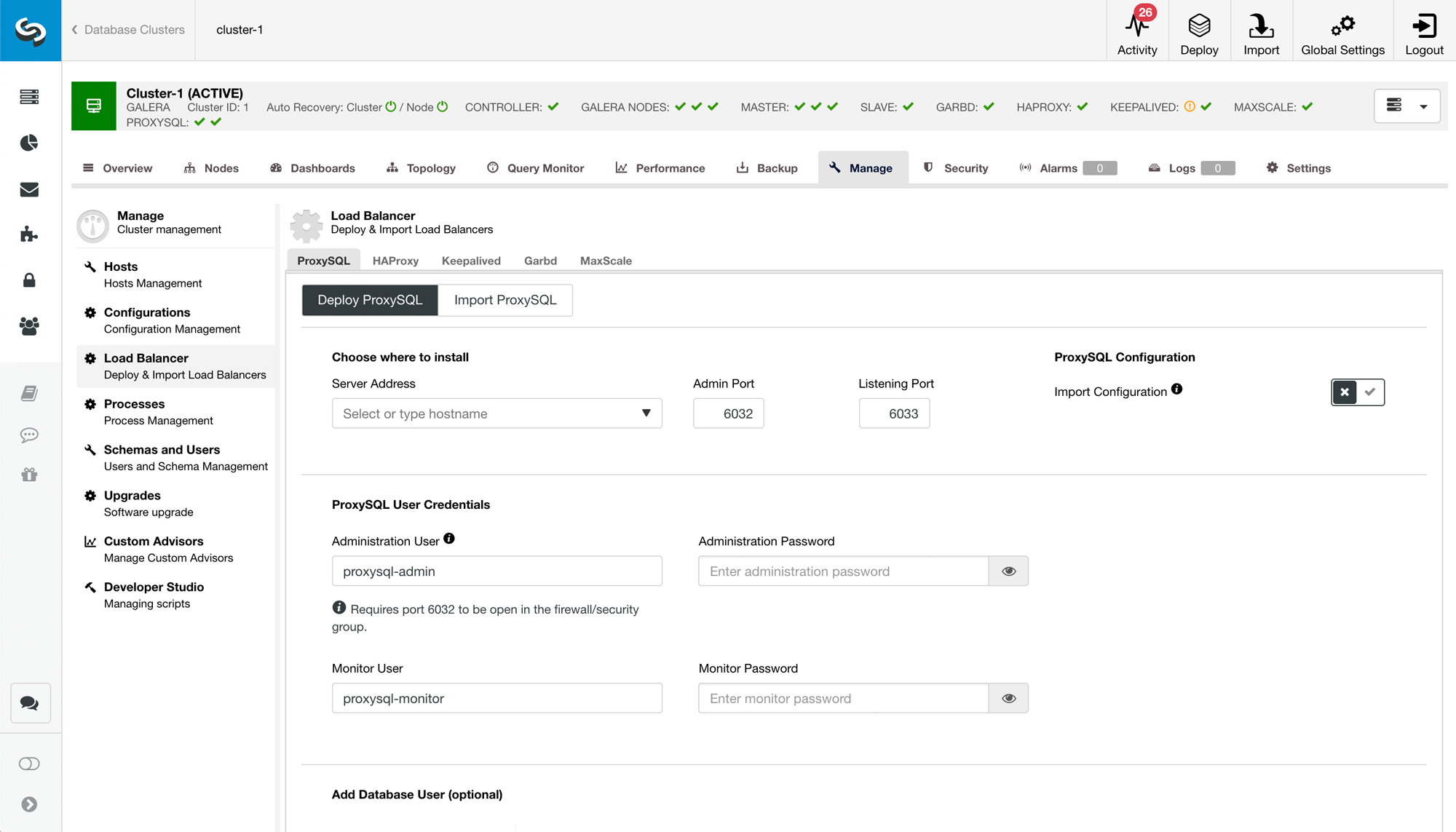 Advanced fault detection
ClusterControl has advanced monitoring features that give you insight into your database performance by detecting anomalies and alerting you to the problem.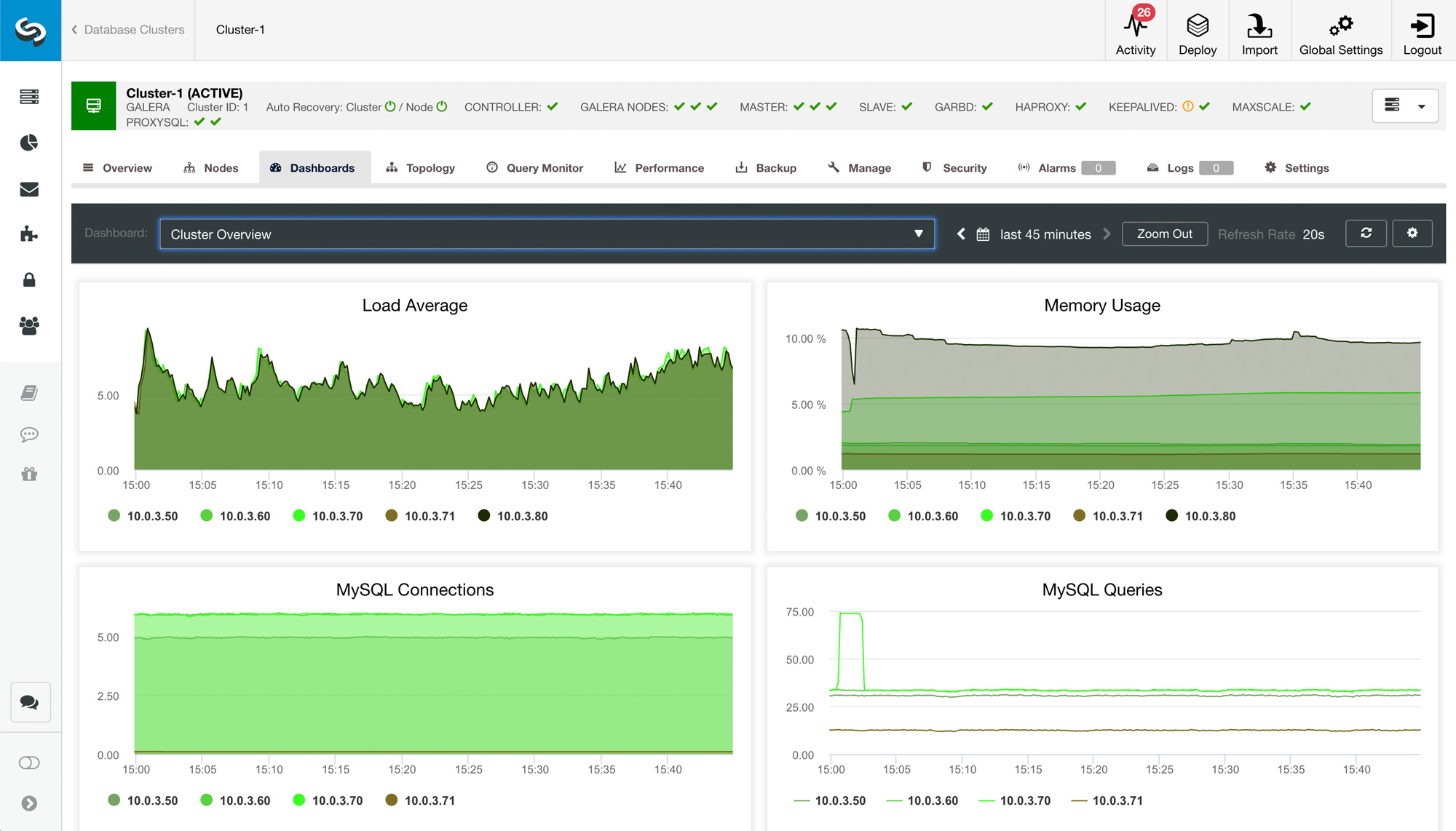 Automatic node repair
ClusterControl is programmed with a number of recovery algorithms to automatically respond to different types of common failures.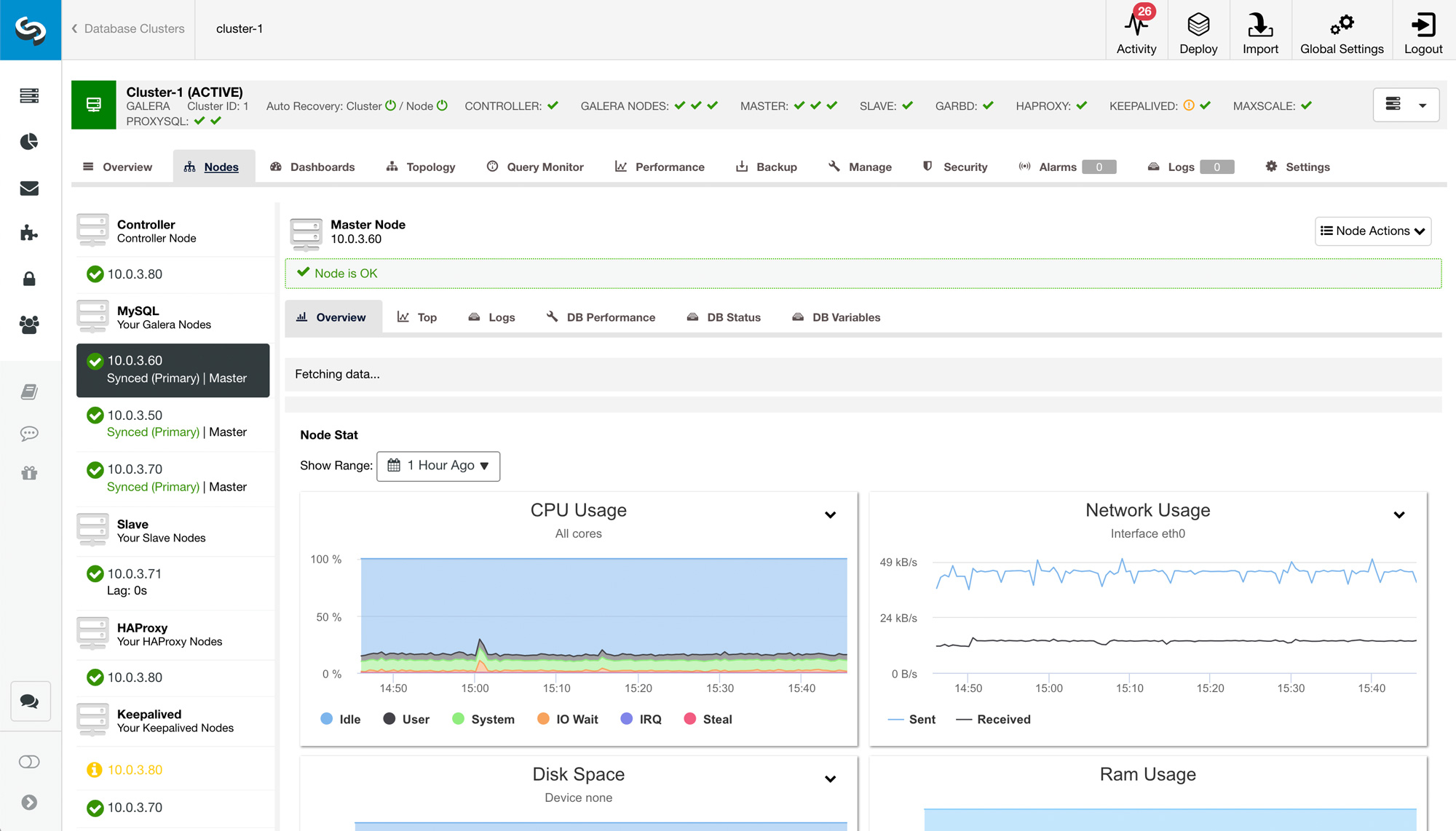 Multi-data center geo replication
Cluster-to-cluster replication gives businesses the ability to improve disaster tolerance for critical applications by providing automated, off-site, database replication (for instance to the cloud).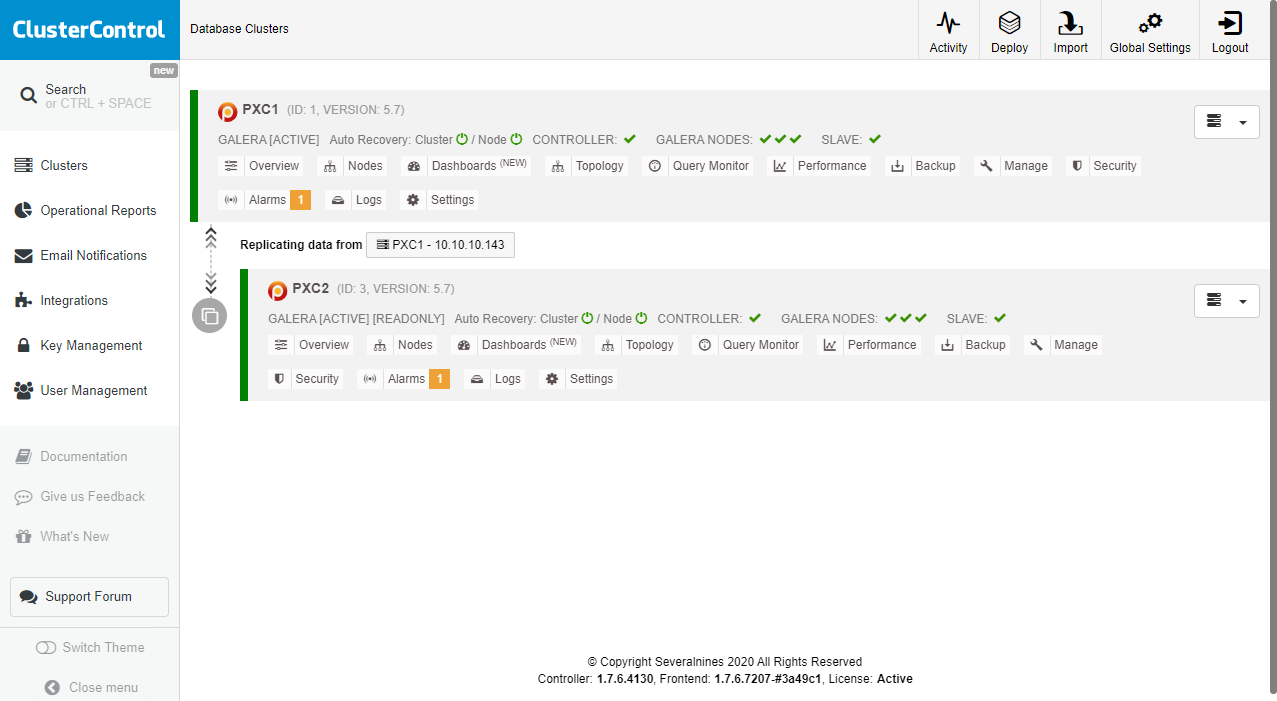 Integration hooks
ClusterControl's failover procedures can be customized to fit within your overall application infrastructure's high availability strategy.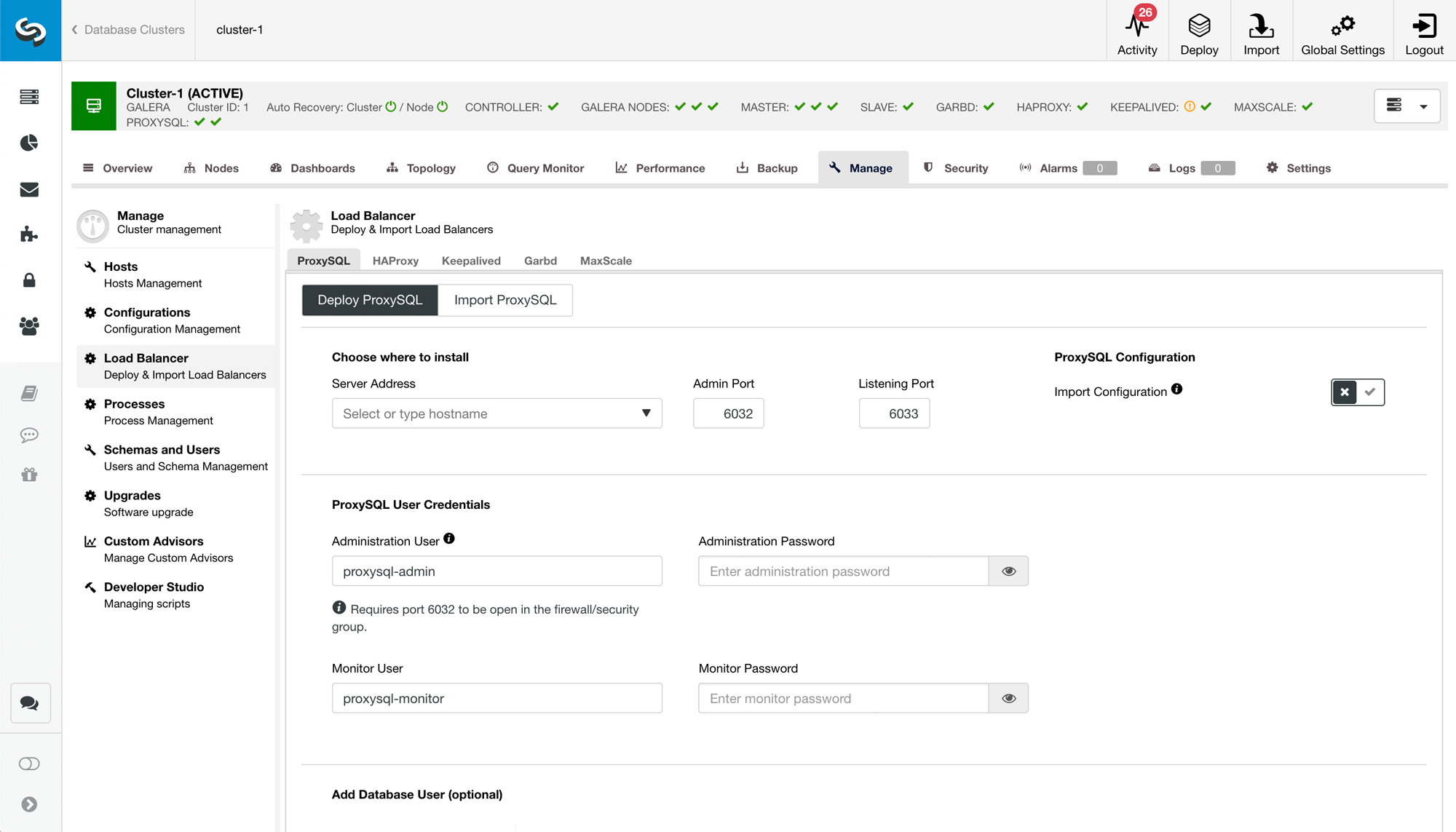 See for yourself, demo failover live!
Ready to automate your database?
Sign up now and you'll be running your database in just minutes.