ClusterControl feature highlight
Deployment
ClusterControl's point-and-click interface lets you automate deployment and scaling of database setups securely to get production-ready, clustered environments up and running in a very short time. Our database deployment tools eliminate the need for guesswork, or time-consuming experimentation with different open source utilities.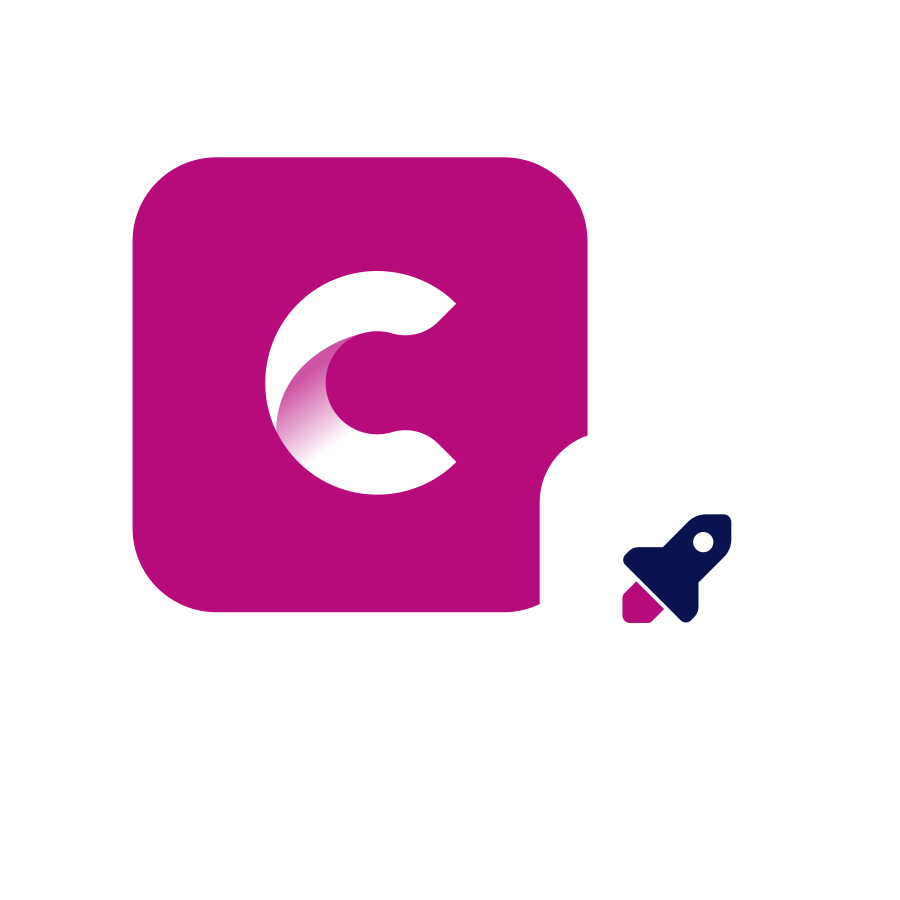 Top deployment features
Easily deploy and / or import secure, production-grade MongoDB, Elasticsearch, Redis, Postrgres, TimescaleDB, SQL Server, Galera, MariaDB, and MySQL clusters in any environment.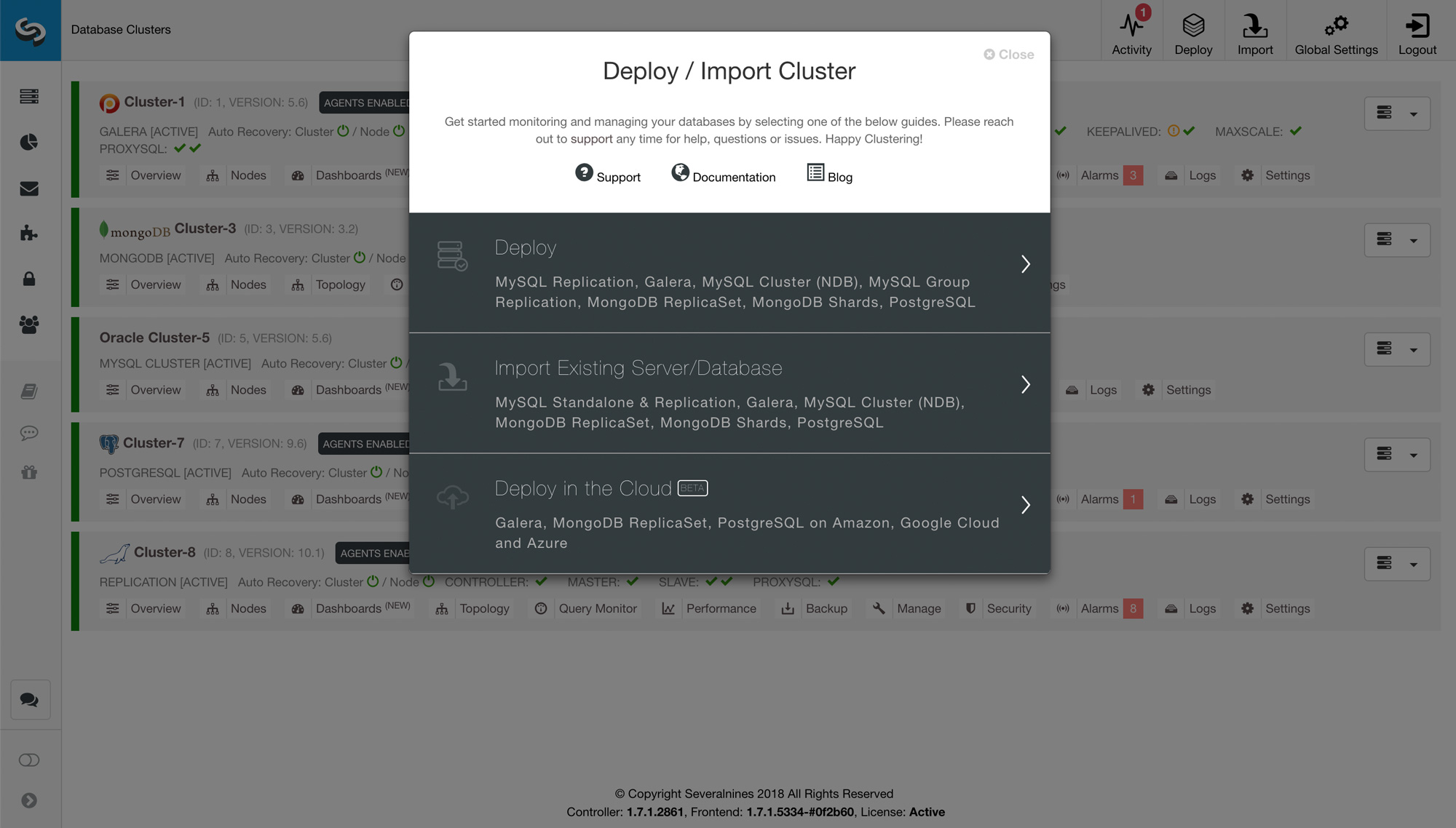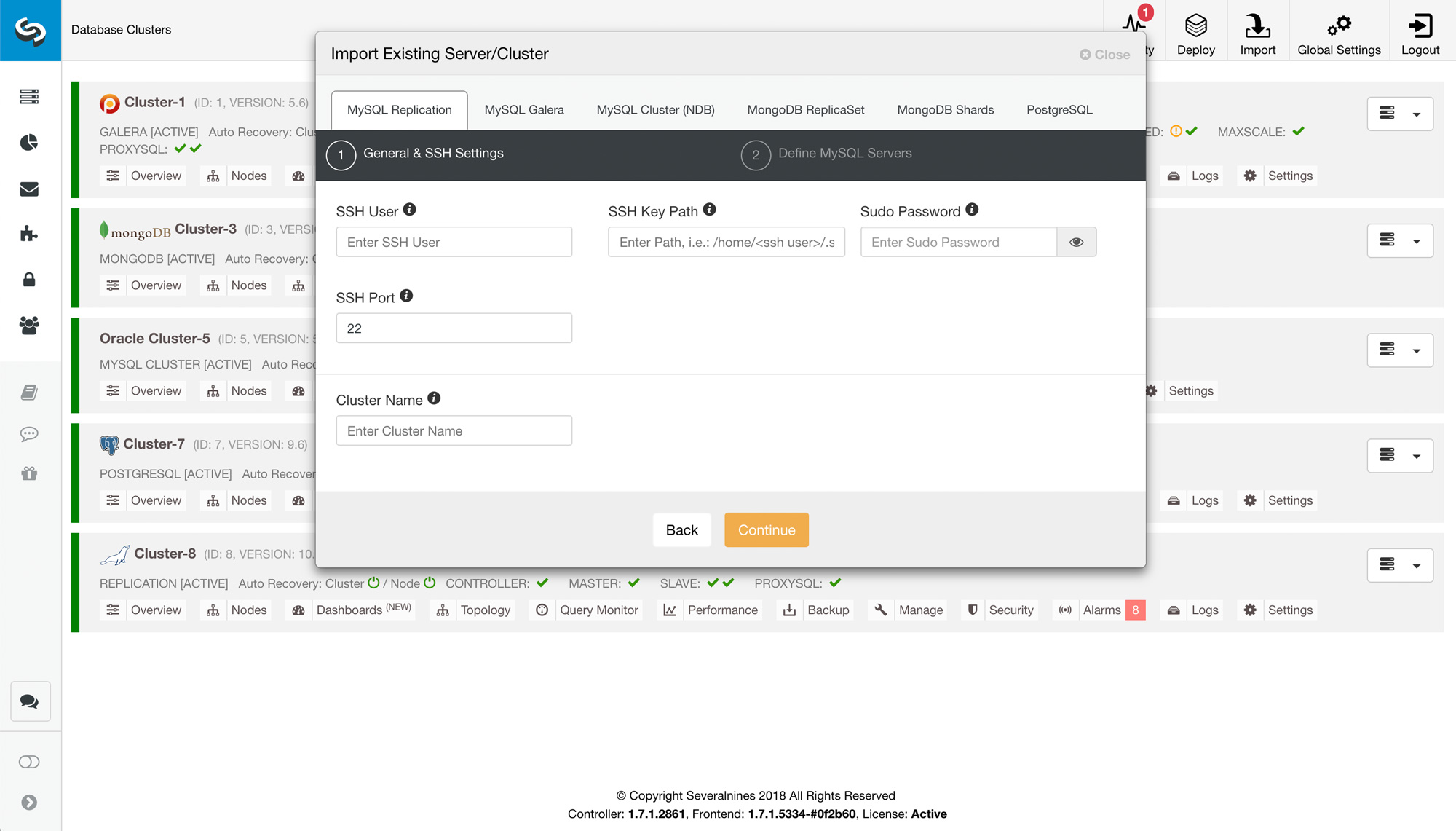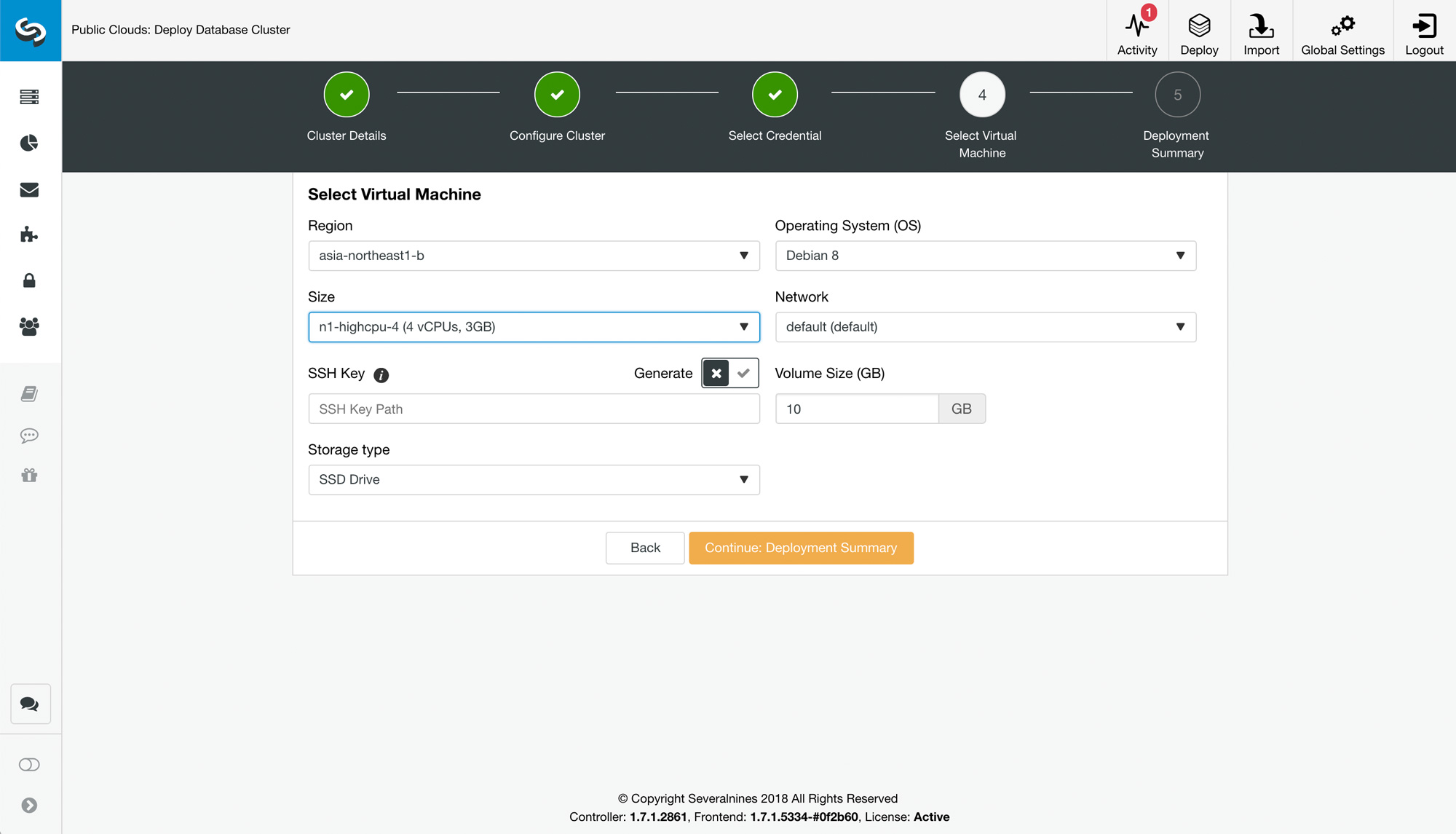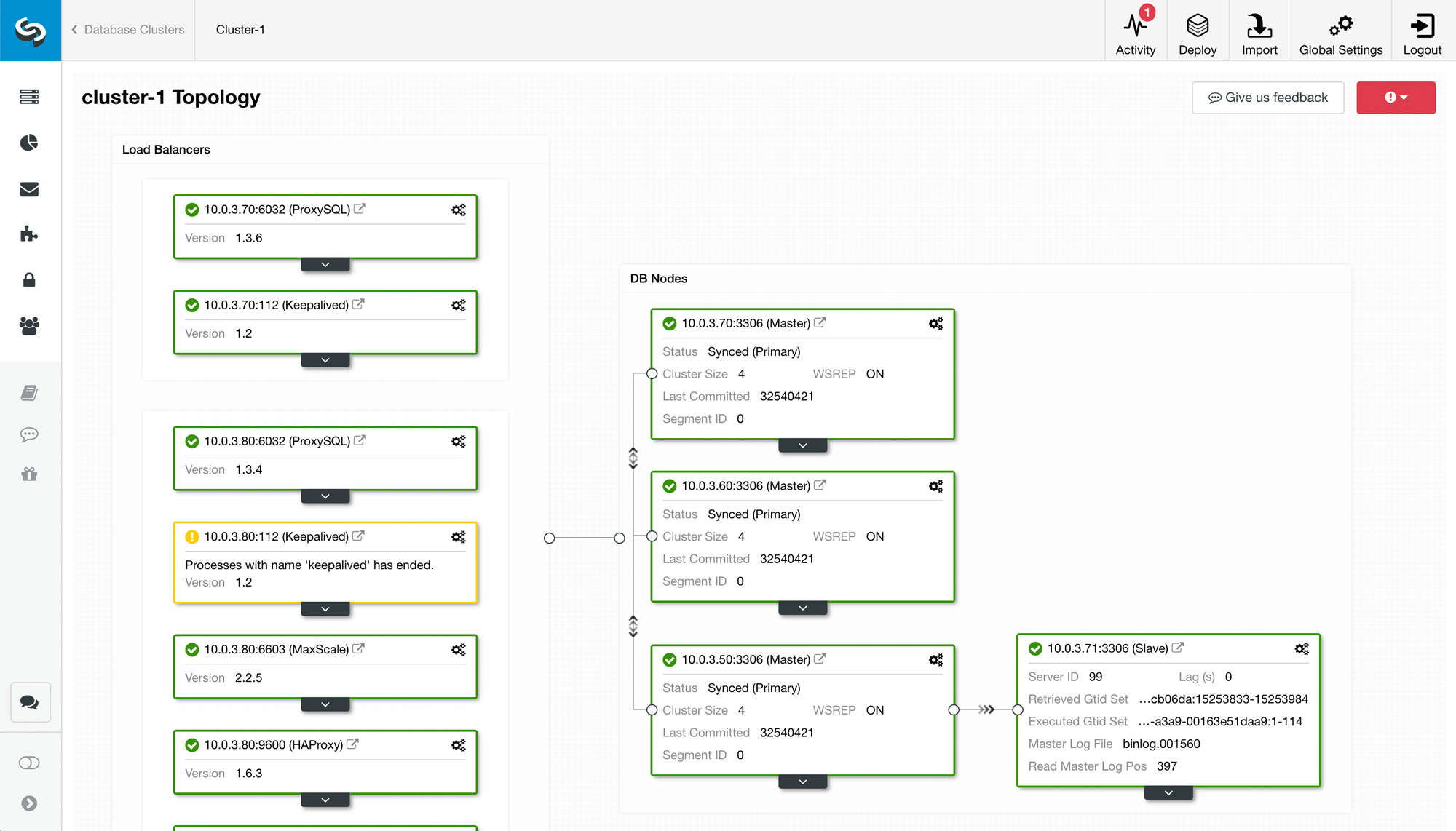 Database deployment wizard
Using its comprehensive database deployment GUI, ClusterControl ensures you can easily and securely deploy production-ready open source database stacks that are built using battle-tested, proven methodologies.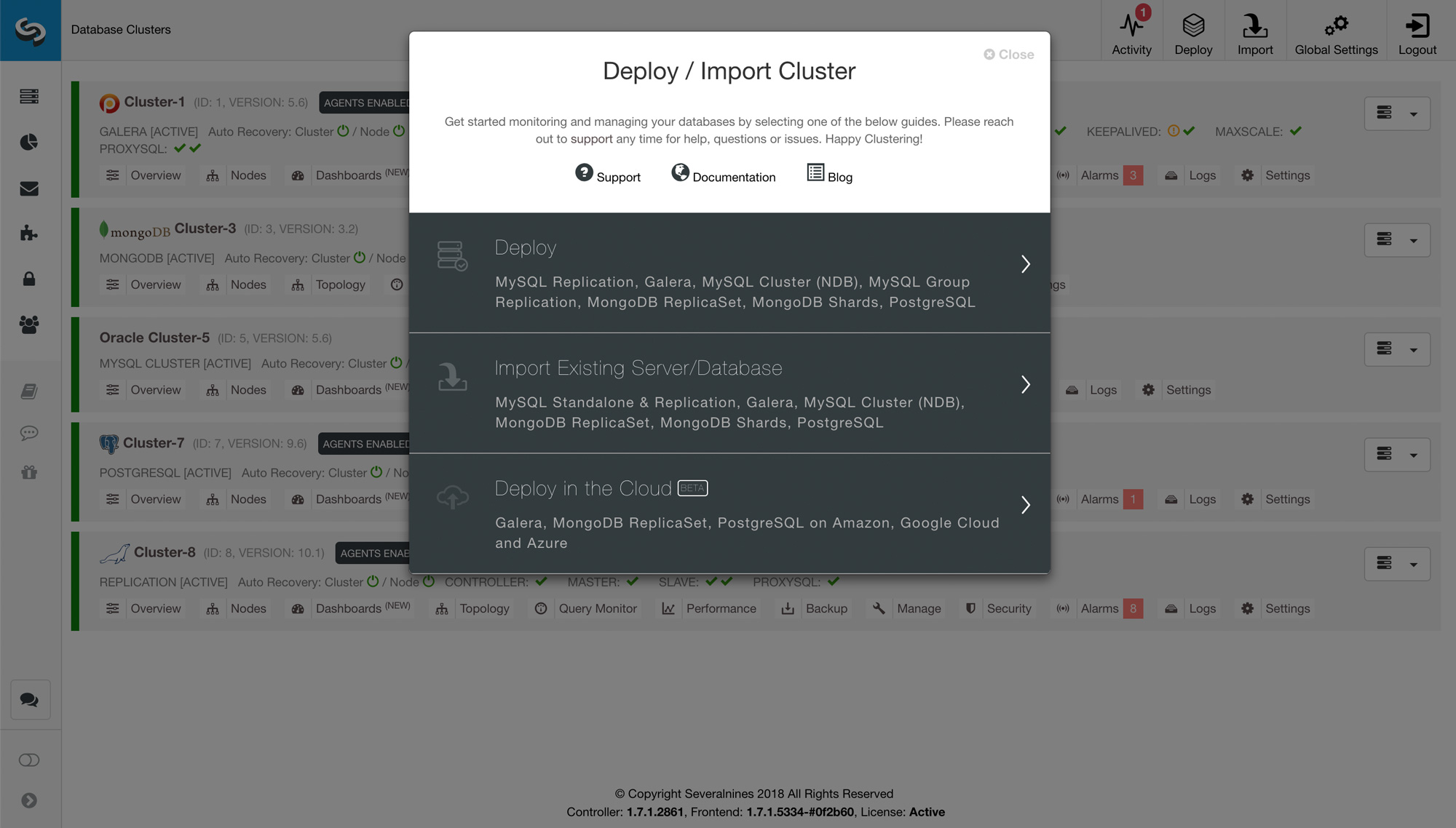 Database importing
With ClusterControl you can easily import and manage your existing database stacks that were deployed using other tools.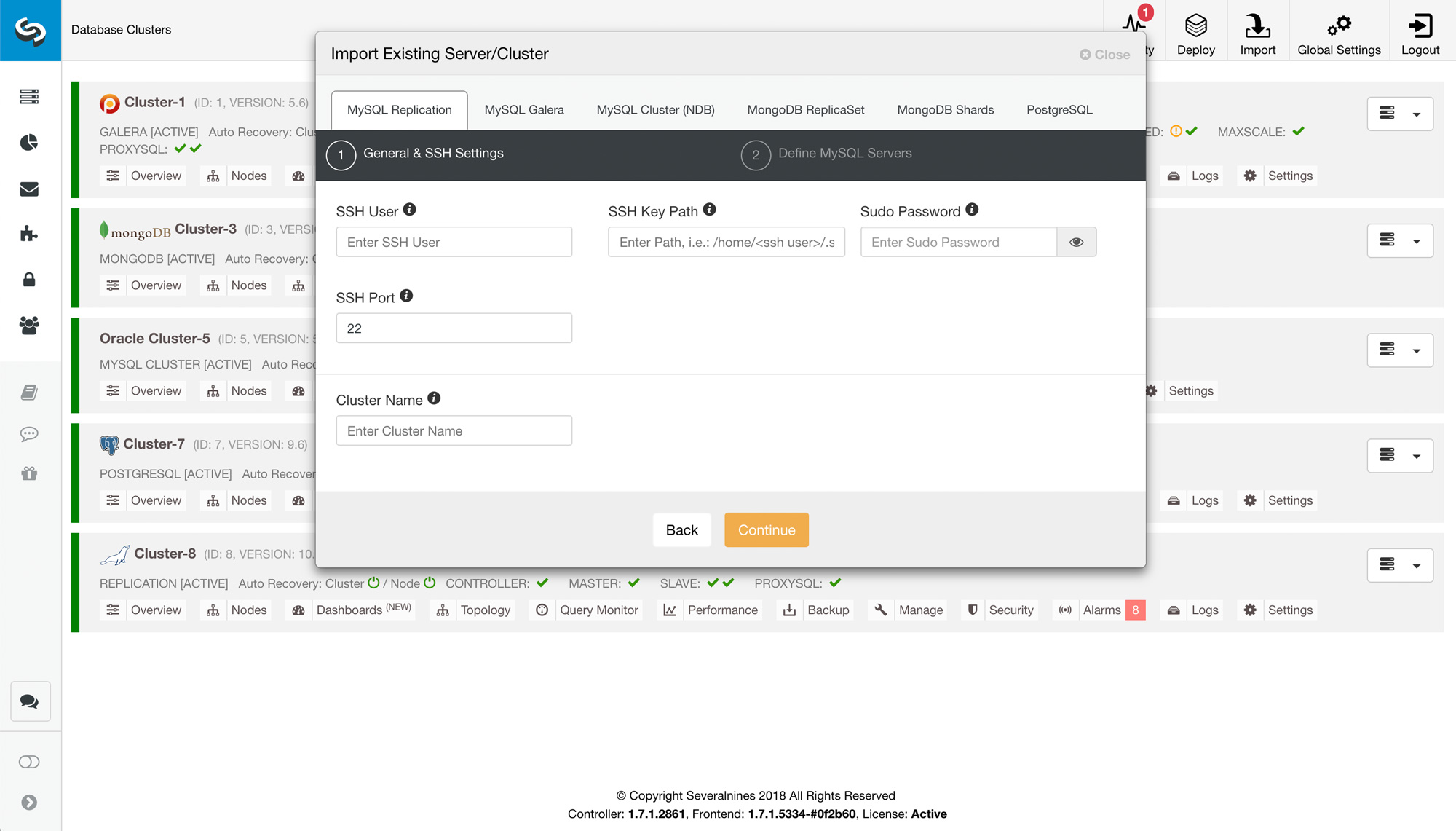 Hybrid database deployments
With ClusterControl users can launch cloud instances and deploy database clusters on AWS, Google Cloud and Azure right from their console.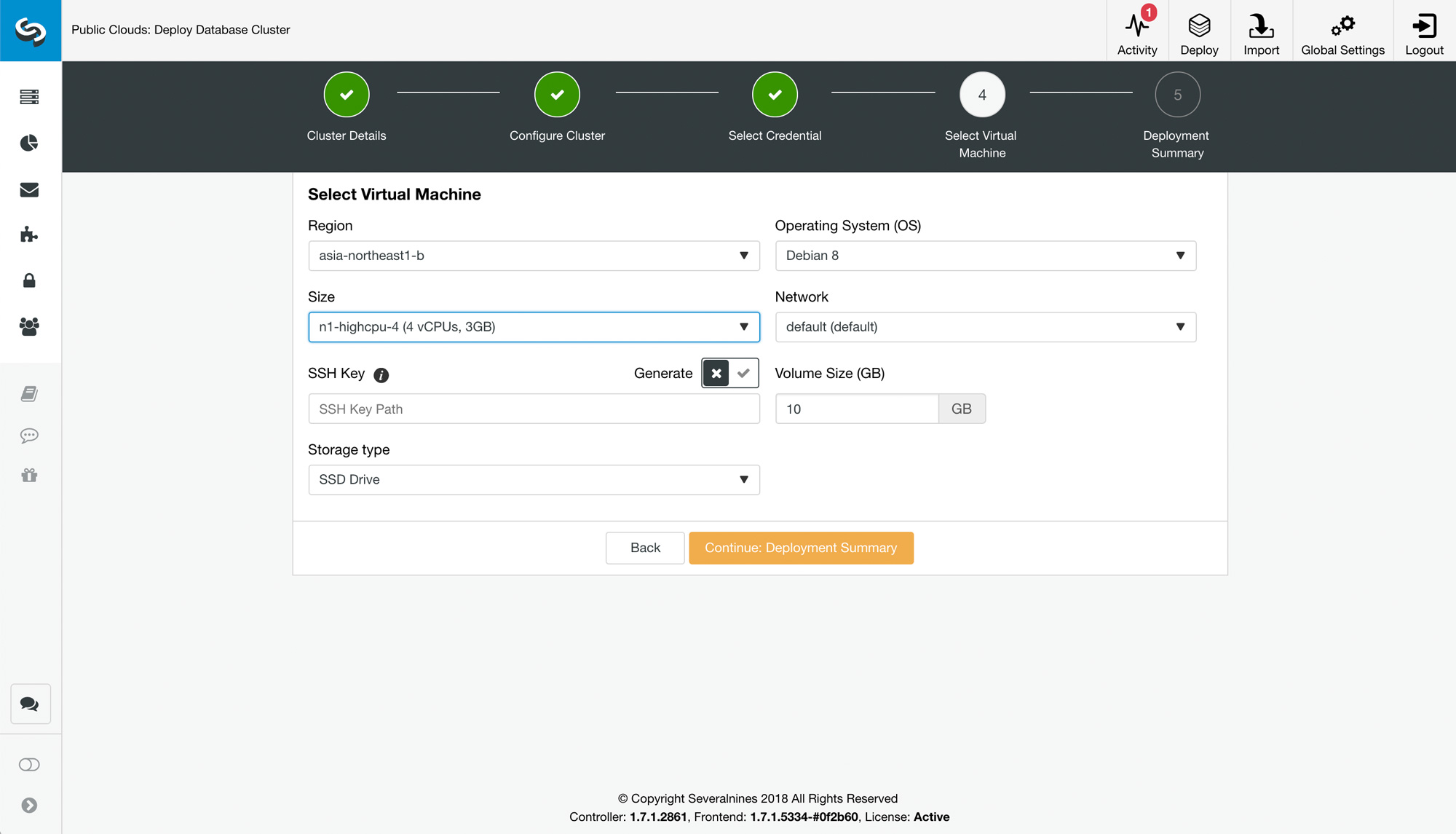 Database load balancing
ClusterControl allows you to deploy load balancers which are an essential component in database high availability; especially when making topology changes transparent to applications and implementing read-write split functionality.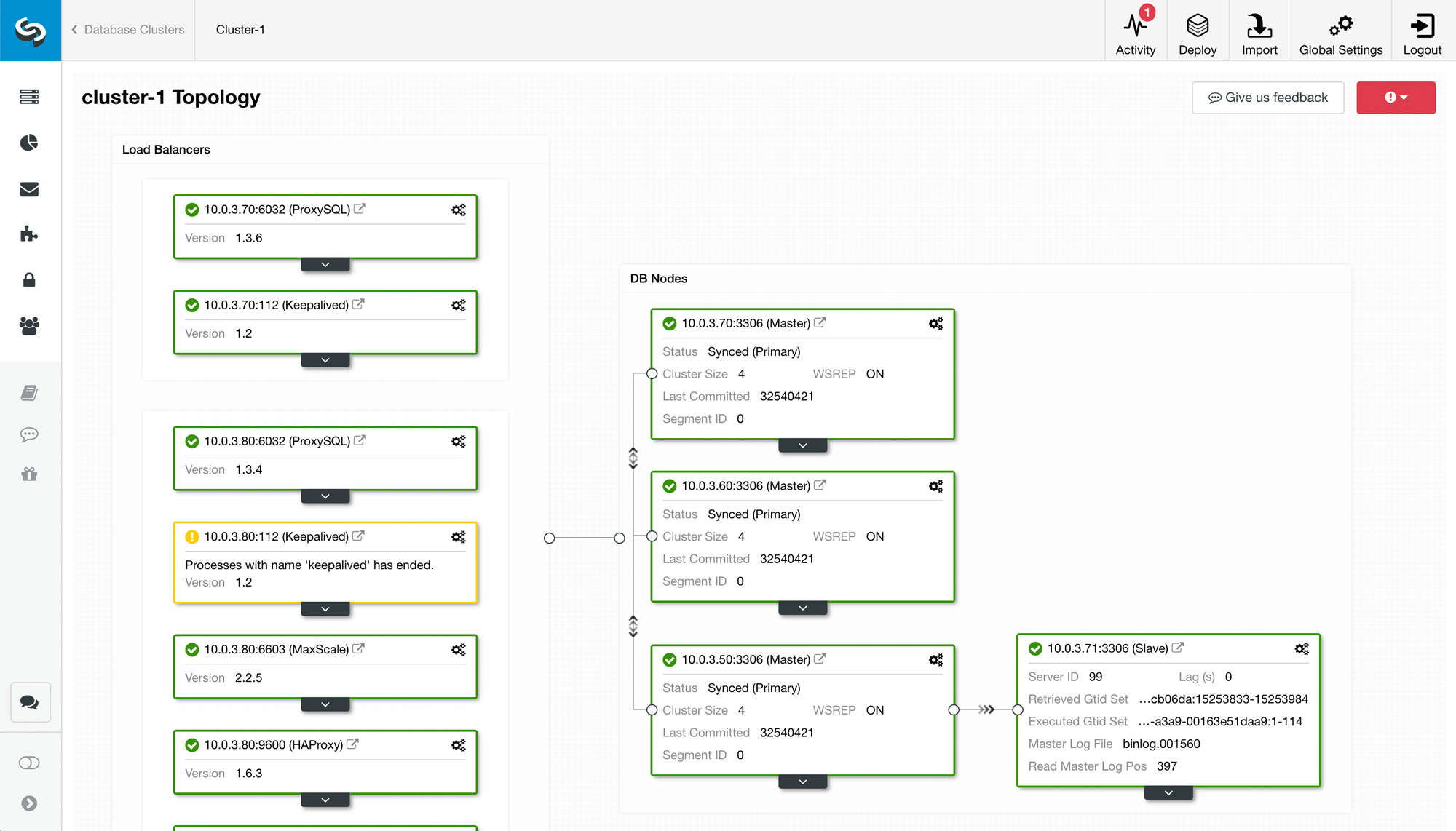 See for yourself, demo deployment live!
Ready to automate your database?
Sign up now and you'll be running your database in just minutes.