ClusterControl feature highlight
Configuration and performance management
ClusterControl makes the configuration and performance management your databases easy by providing you with pressure-tested, editable config management templates and full-stack performance monitoring down to the query level.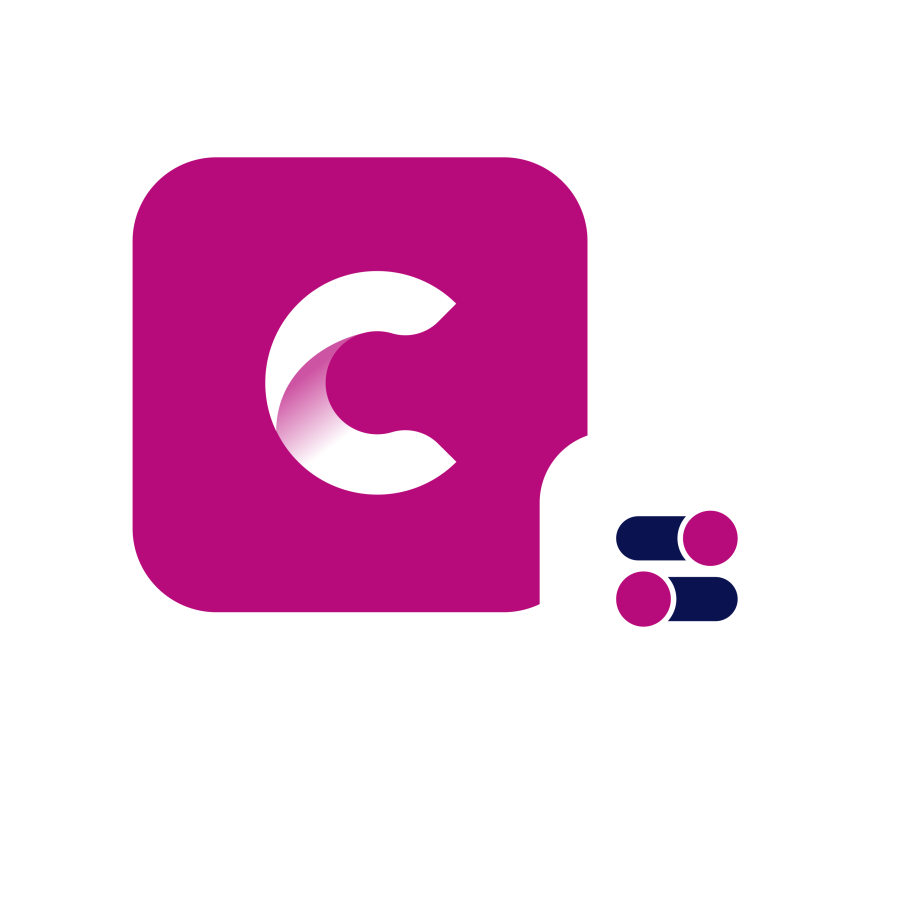 Top configuration management features
You can import, create, and validate your own configurations for when you need customization.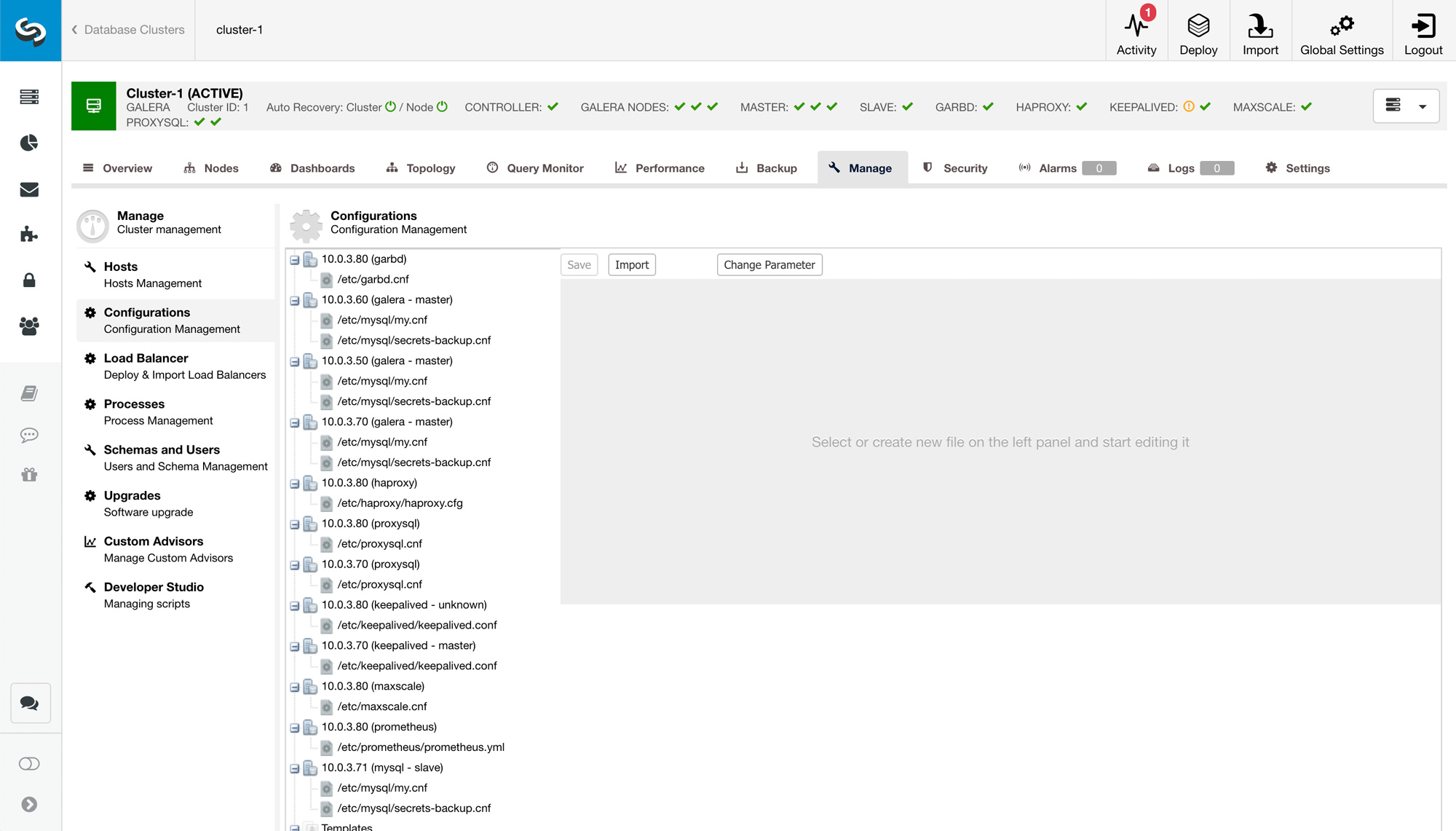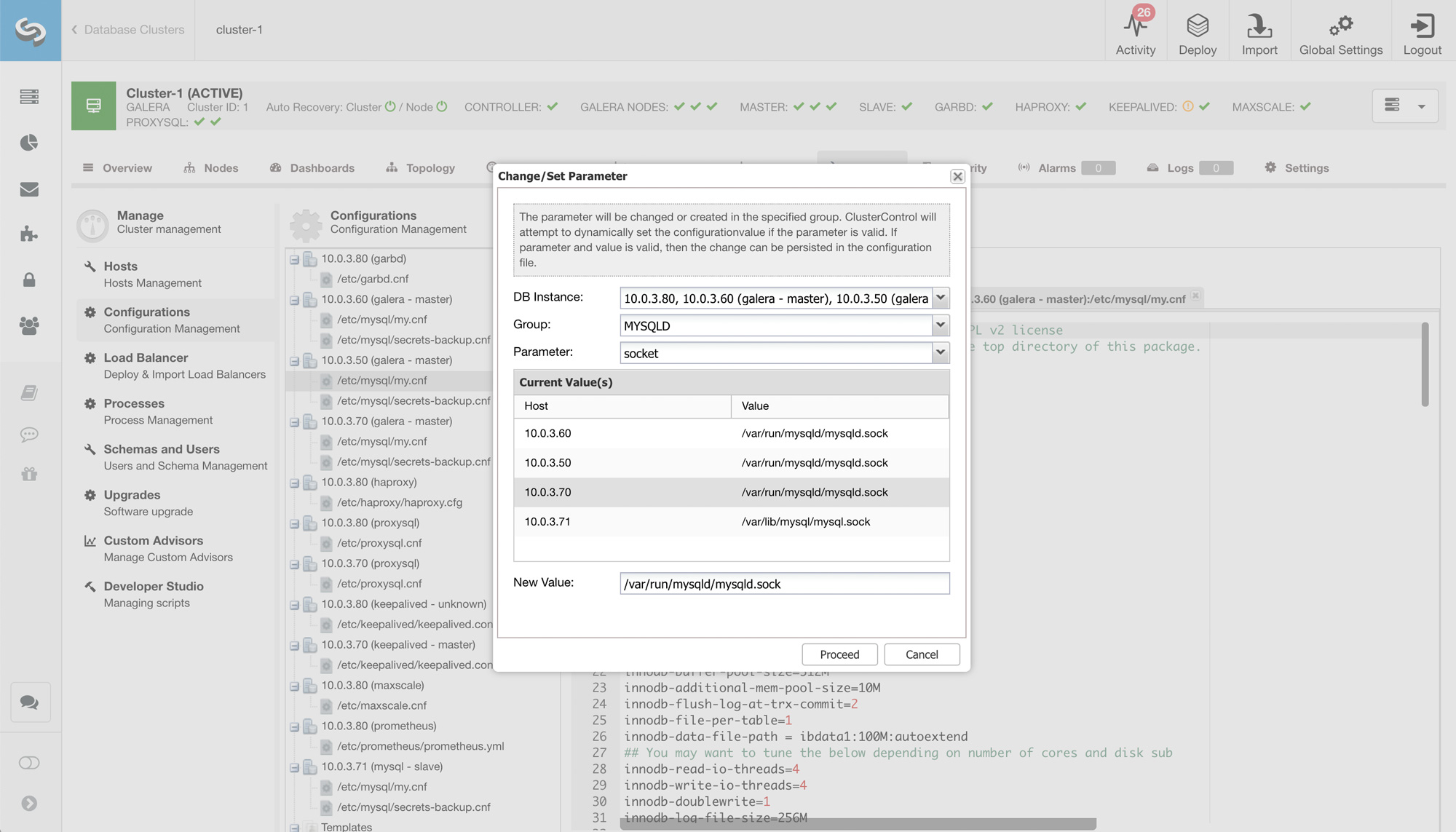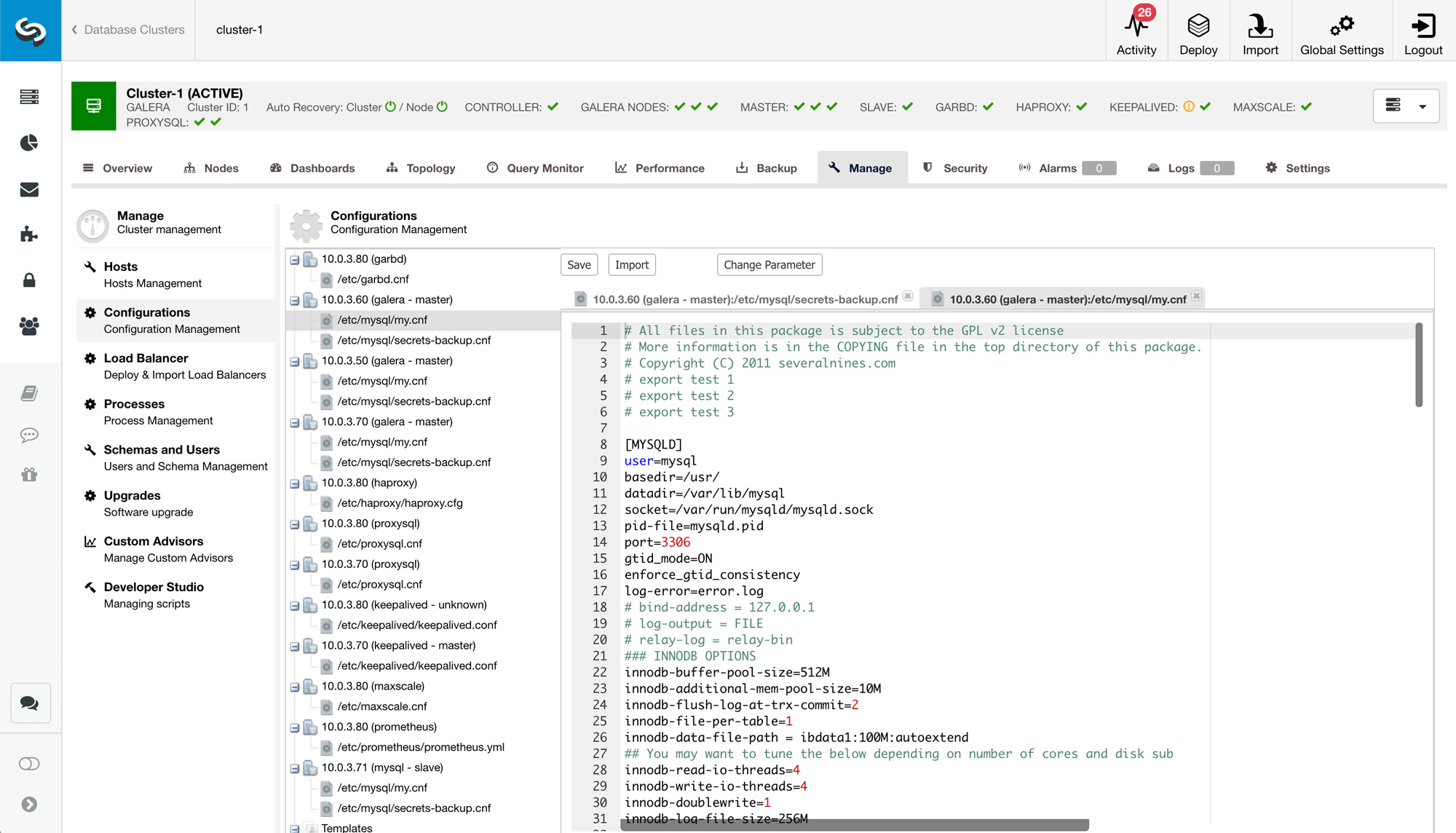 Custom configuration templates
You can create your own configuration templates in ClusterControl and save them for future deployments to ensure the consistency of your environment.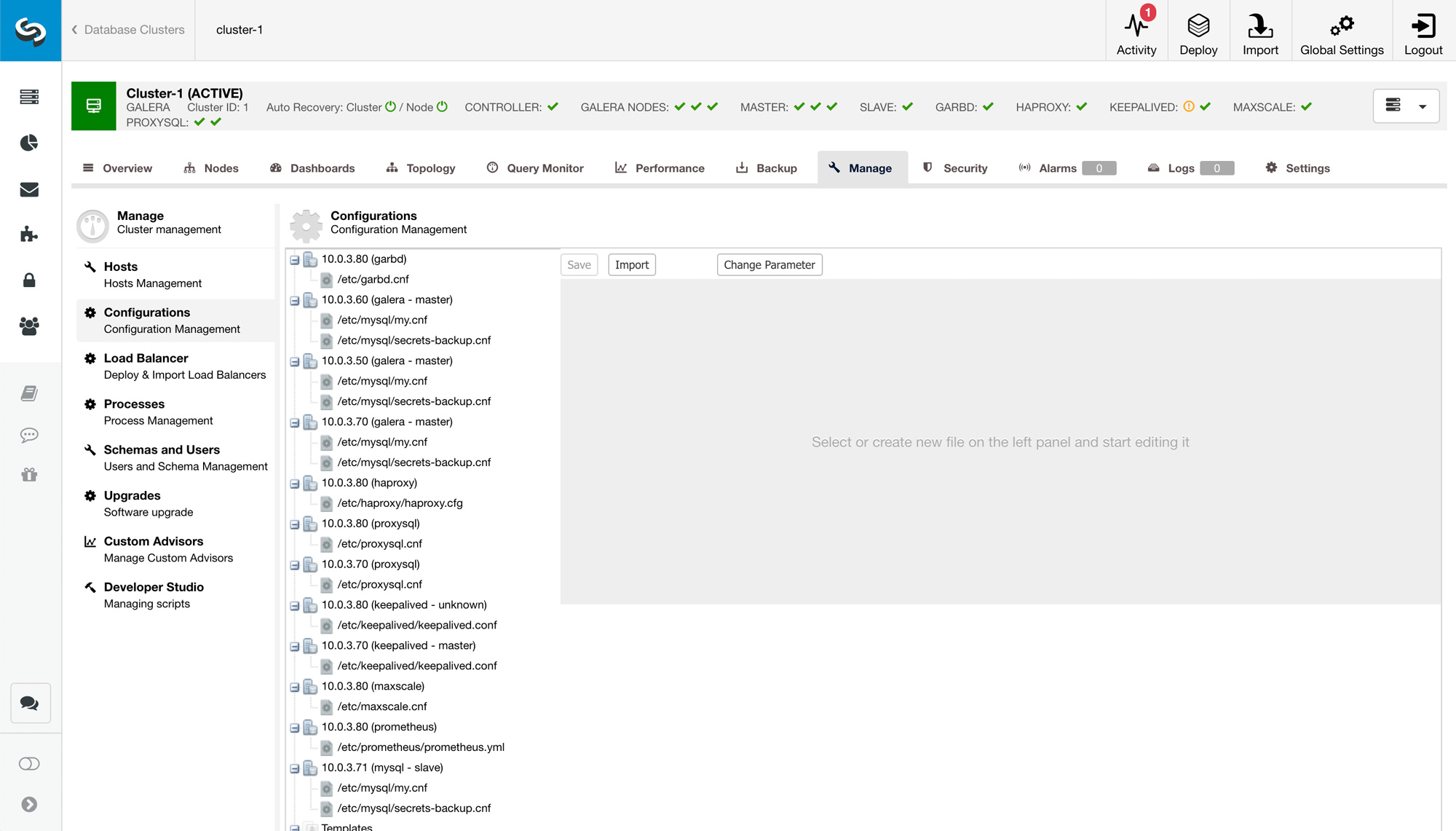 Configuration parameter validation
ClusterControl's intelligent system checks ensure that the configurations you are entering are compatible with the requirements of the database.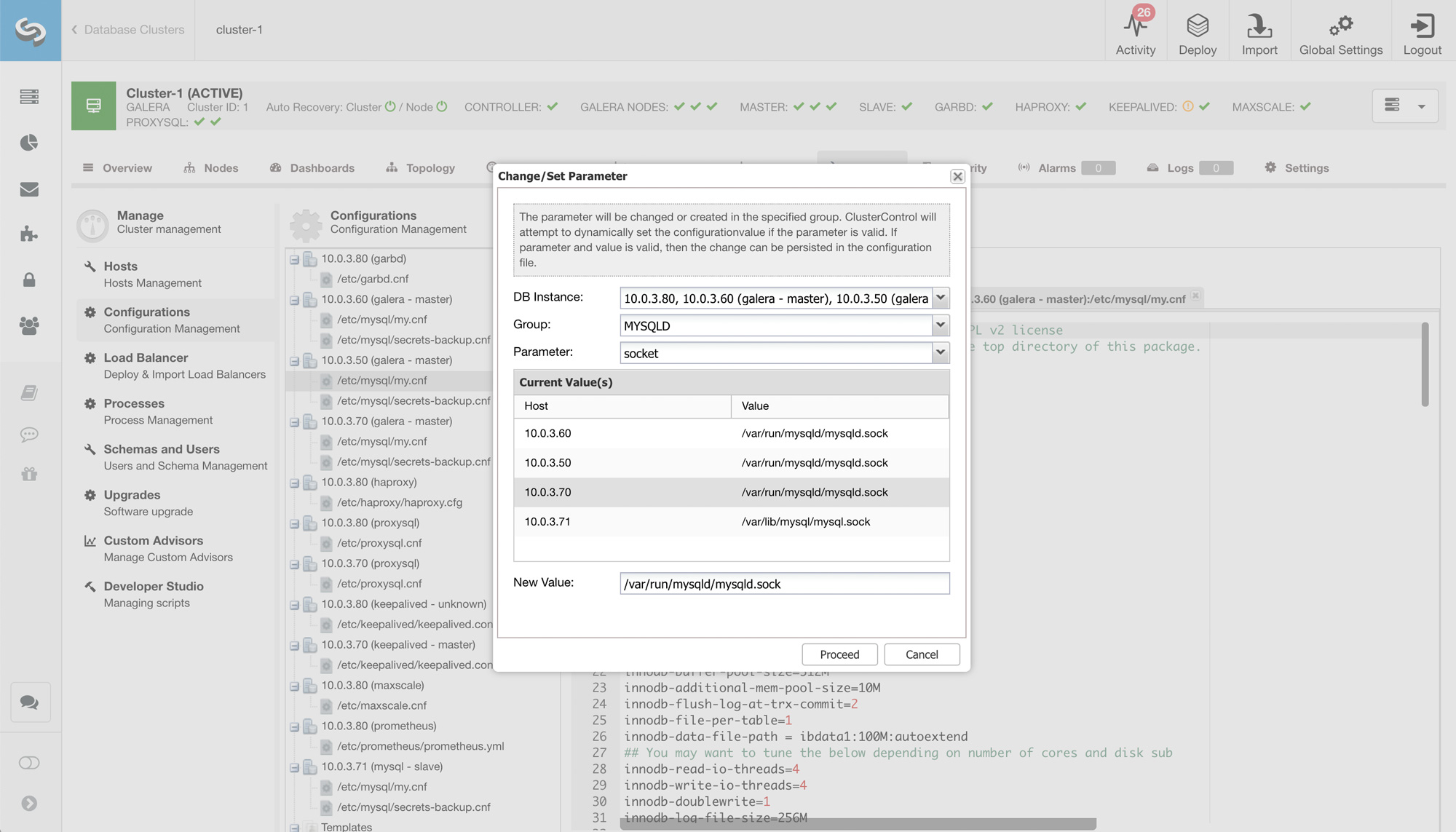 Existing configurations import
When importing your databases into ClusterControl, it will also bring with it the configuration and validate it as part of the import to ensure that the settings are compatible with the requirements of the database.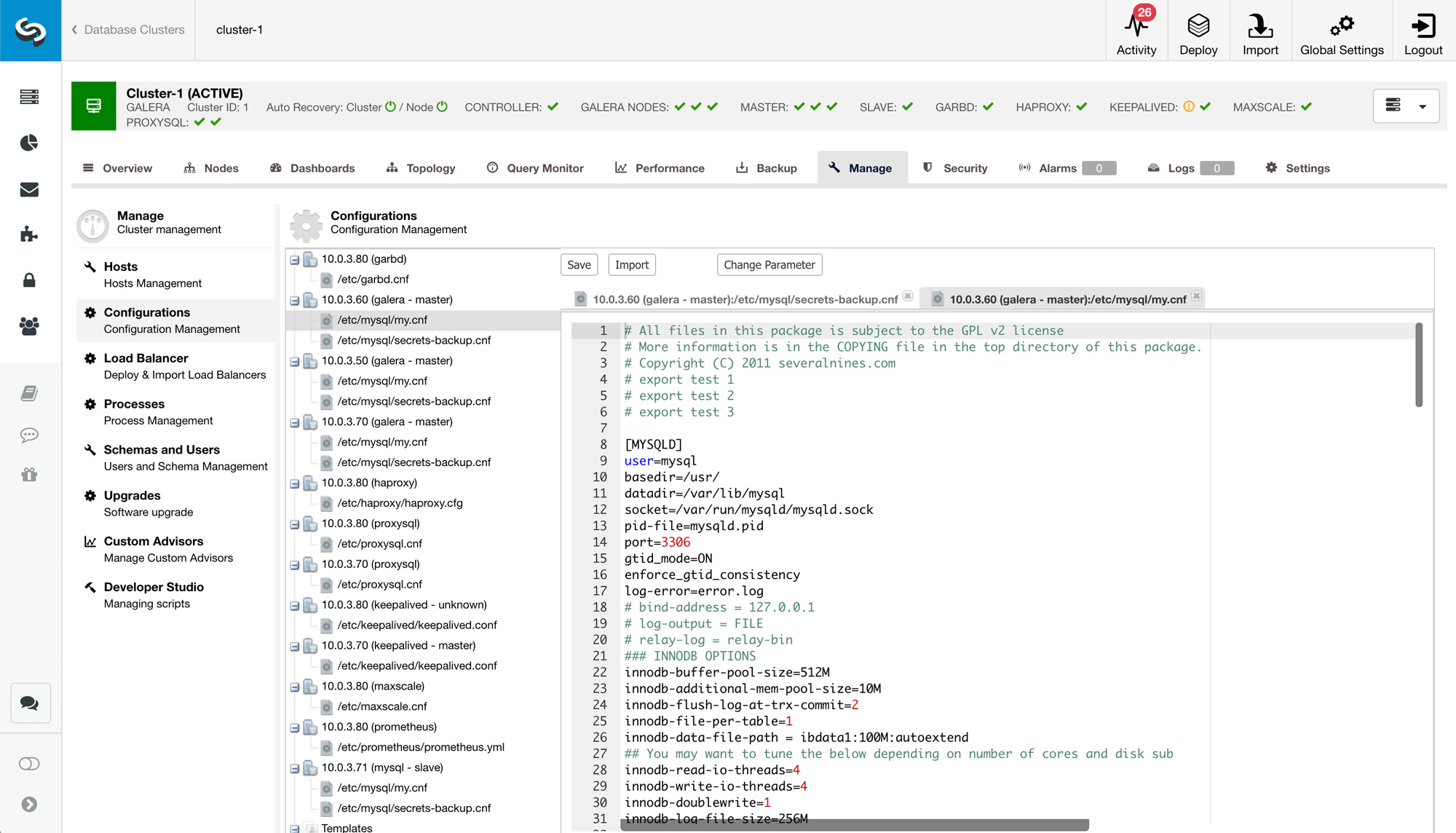 See for yourself, demo management ops live!
Top performance management features
Easily pinpoint issues all the way down to the query level.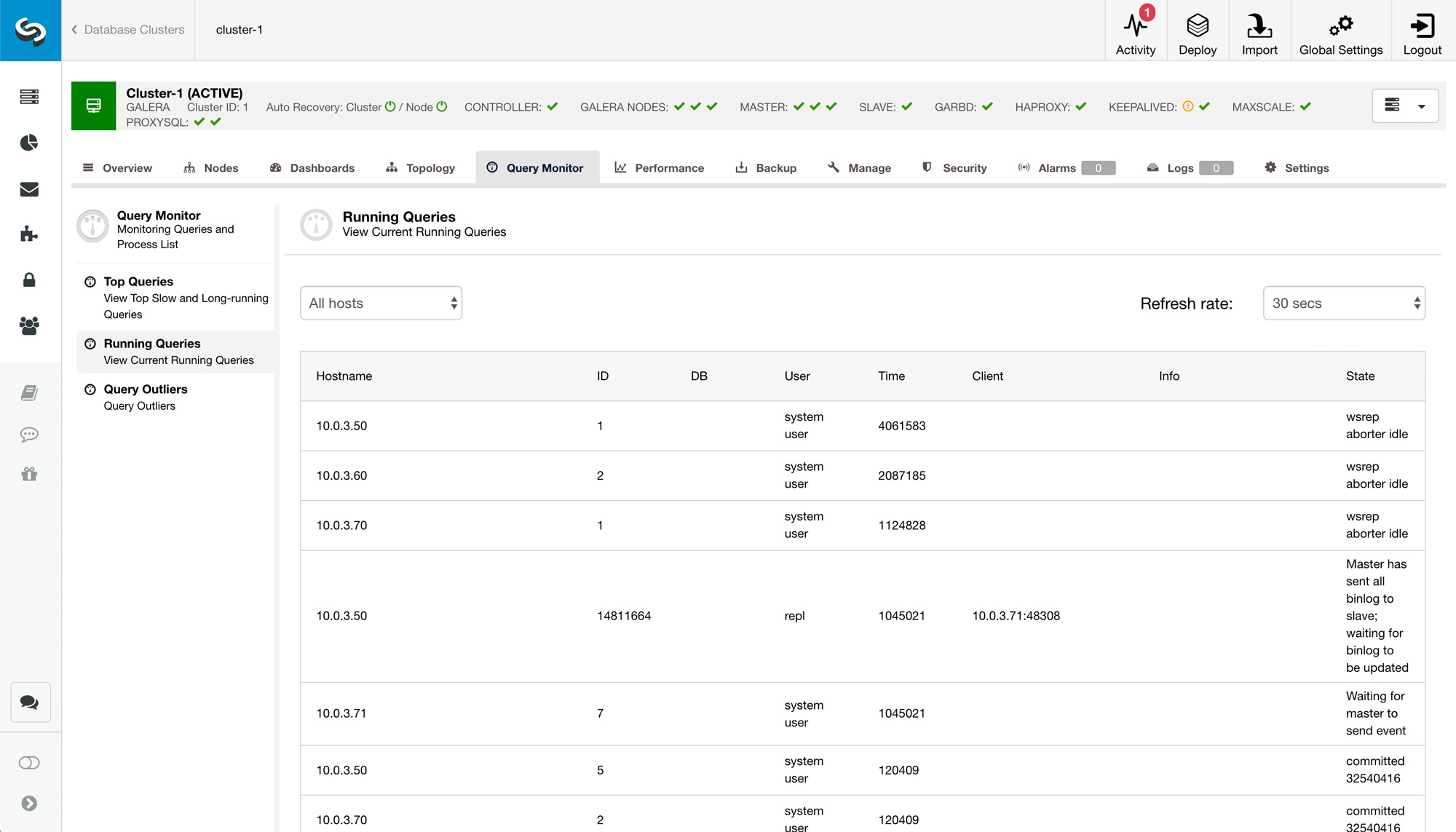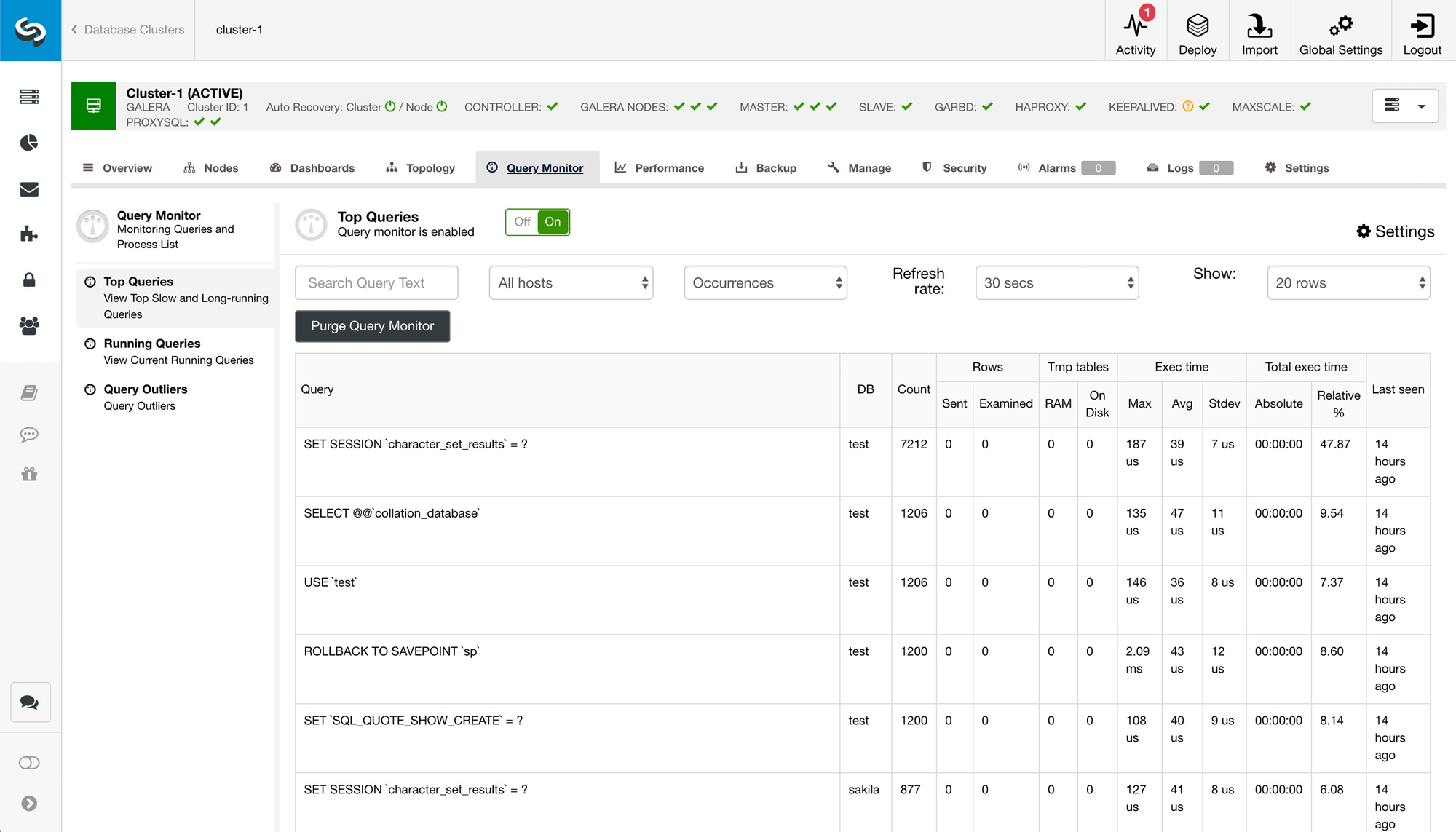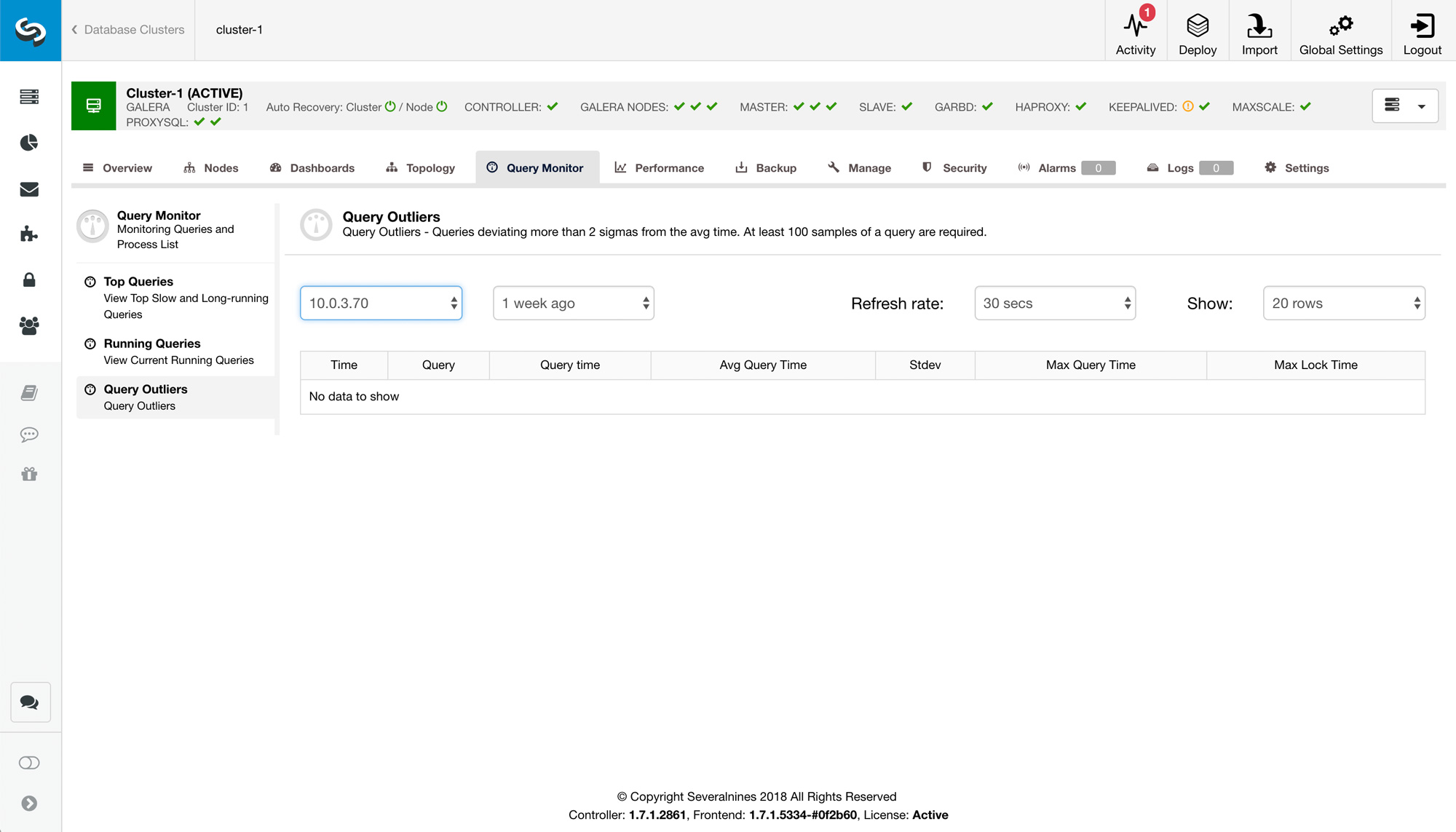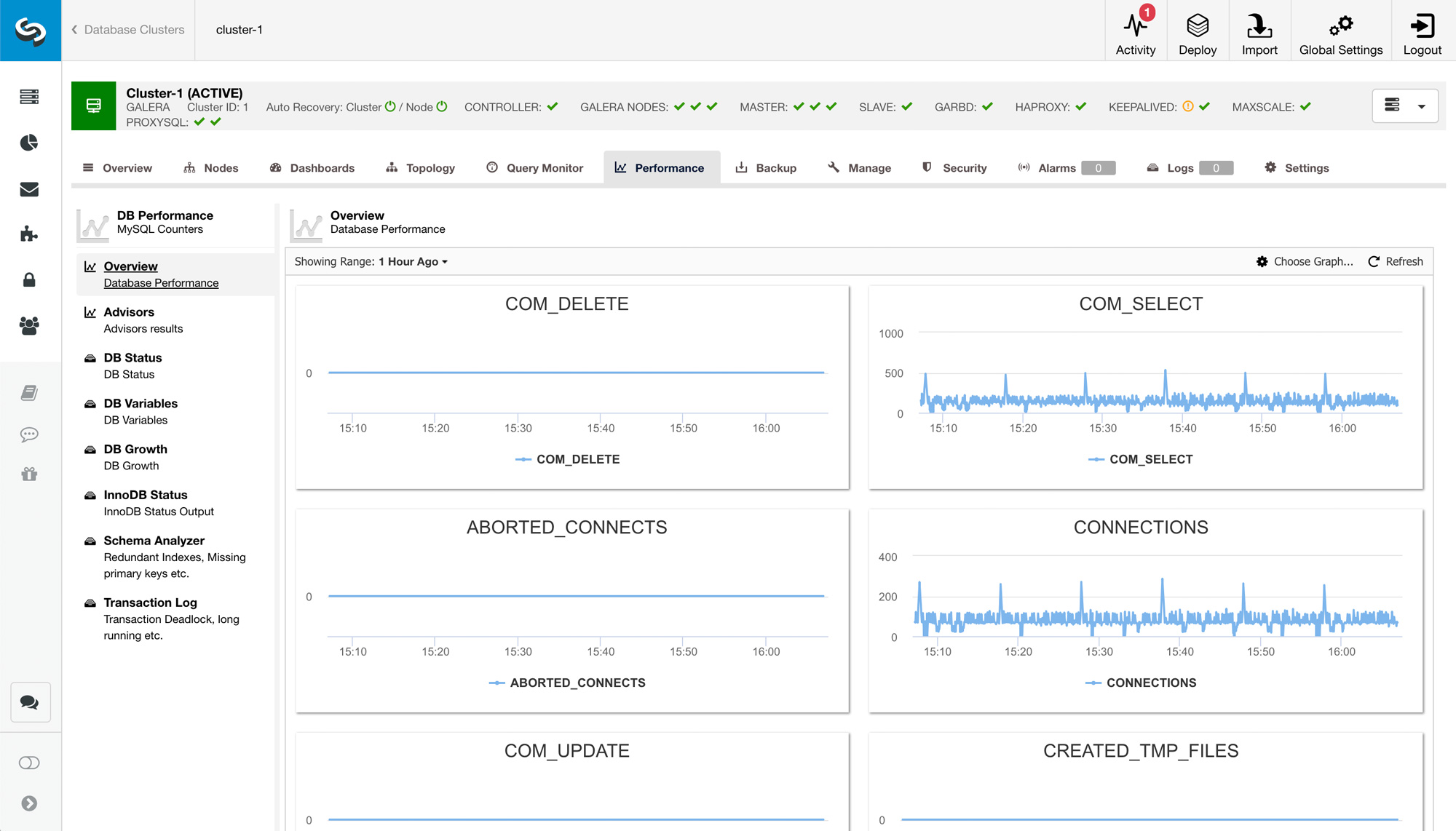 Query management
ClusterControl helps you manage your queries by providing you with tools to get alerted when things go wrong or even automate actions when circumstances demand it.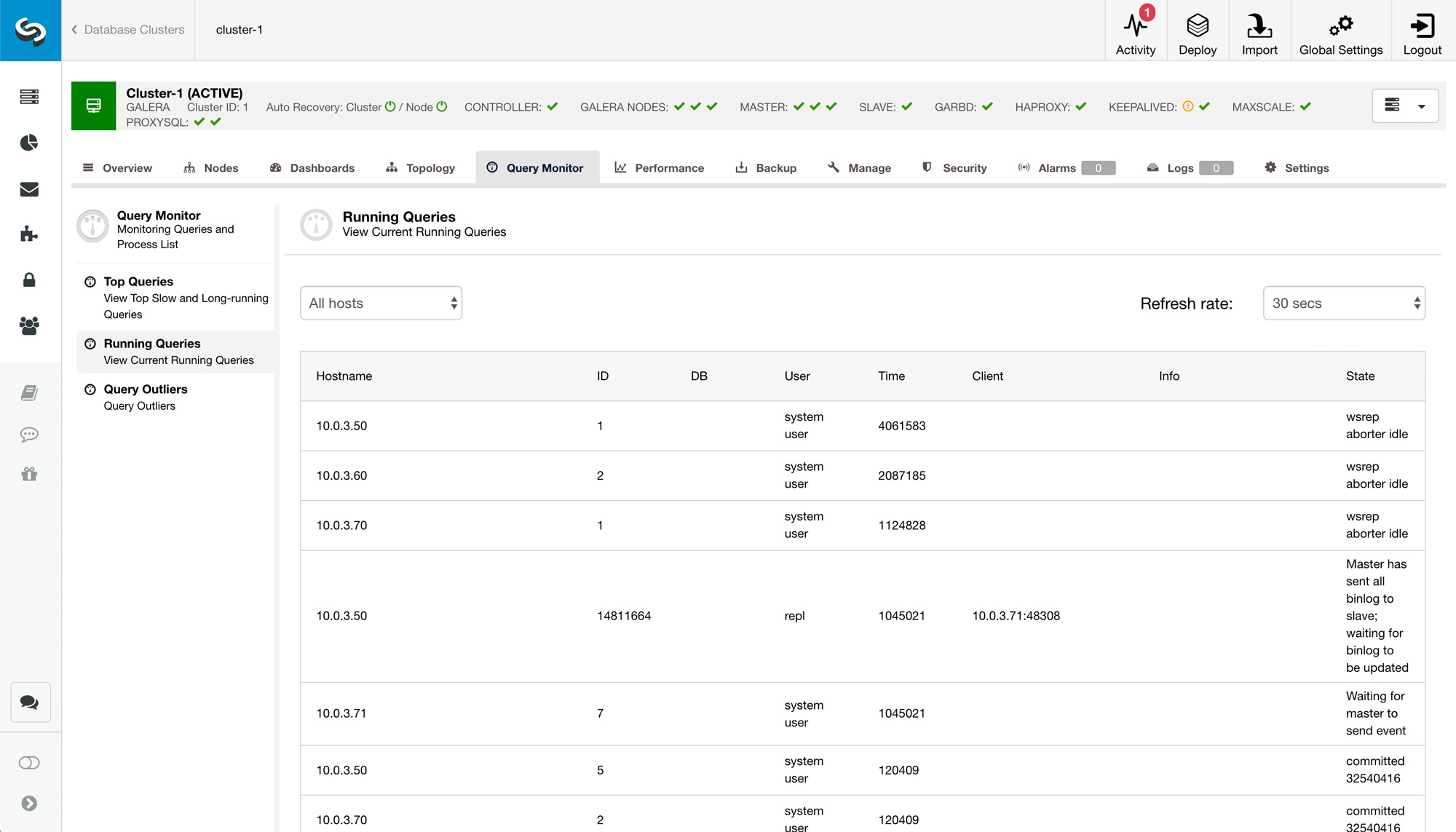 Query monitoring
ClusterControl offers advanced query monitoring that provides visibility into key metrics that are important to query performance.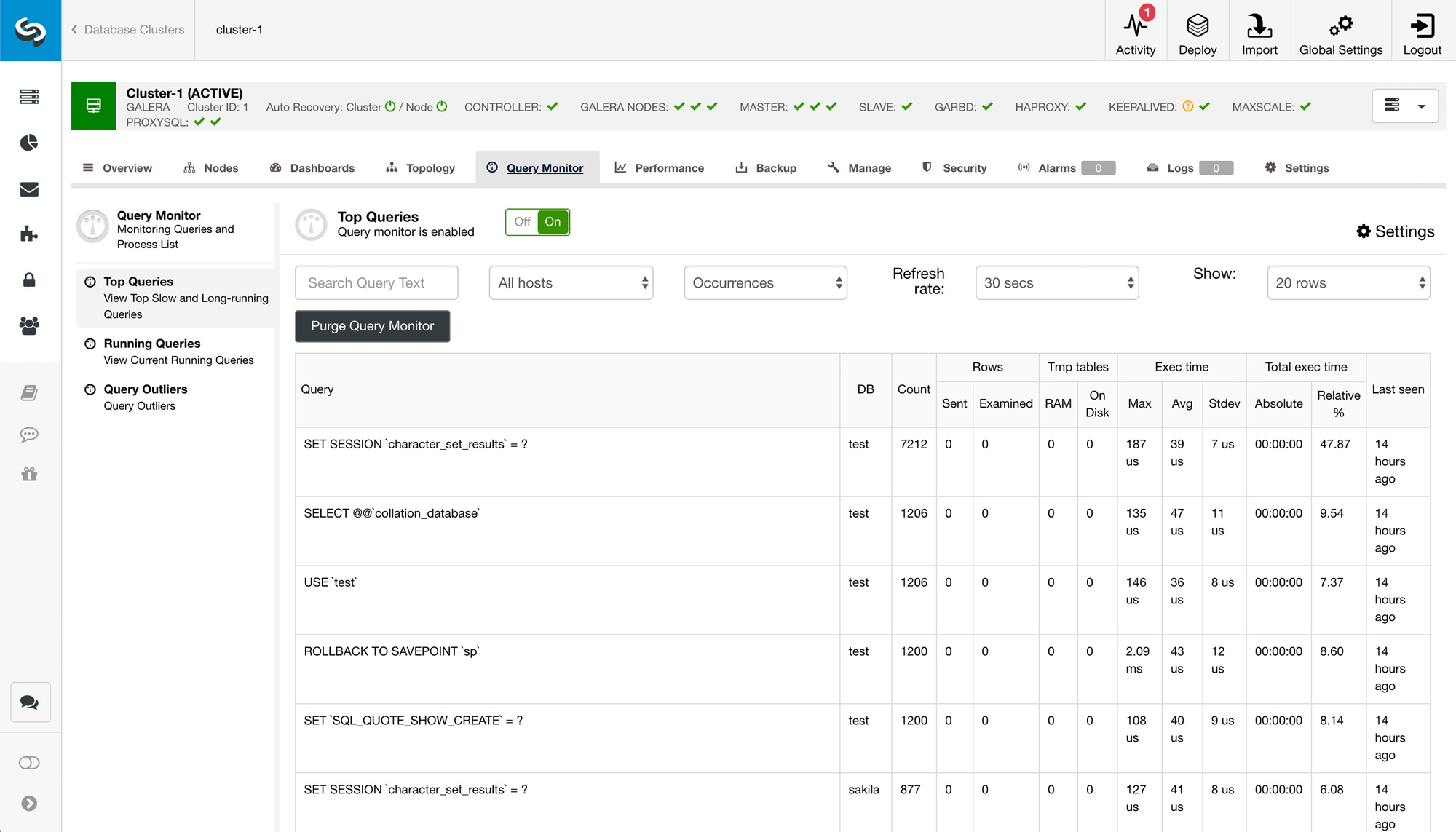 Query outlier detection
ClusterControl employs statistical outlier analysis methods to calculate expected query performance from historical data, and compare current query performance against the expected performance.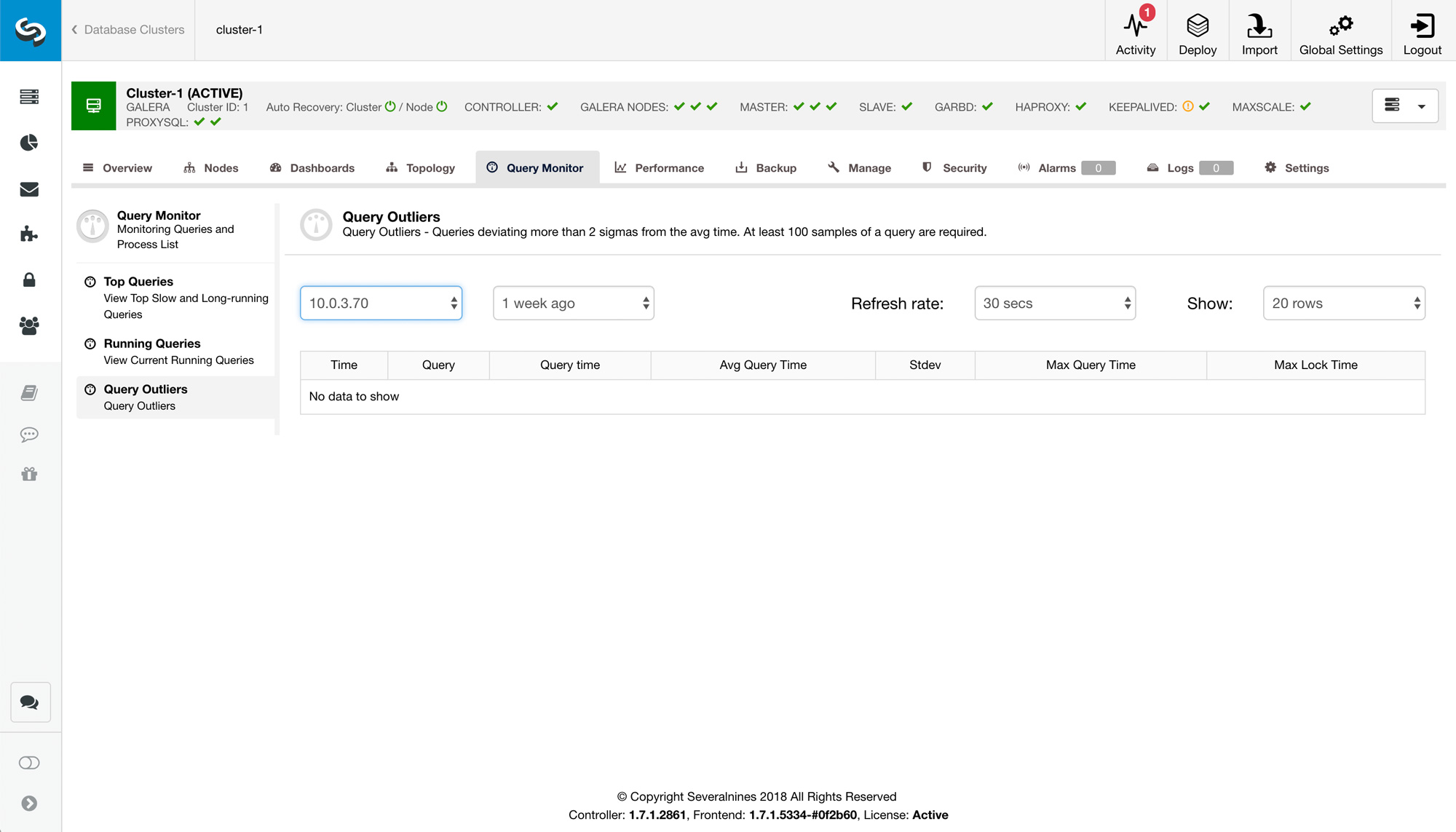 Database schema performance
ClusterControl provides schema insight and advice to ensure your schemas are optimized to run at peak performance.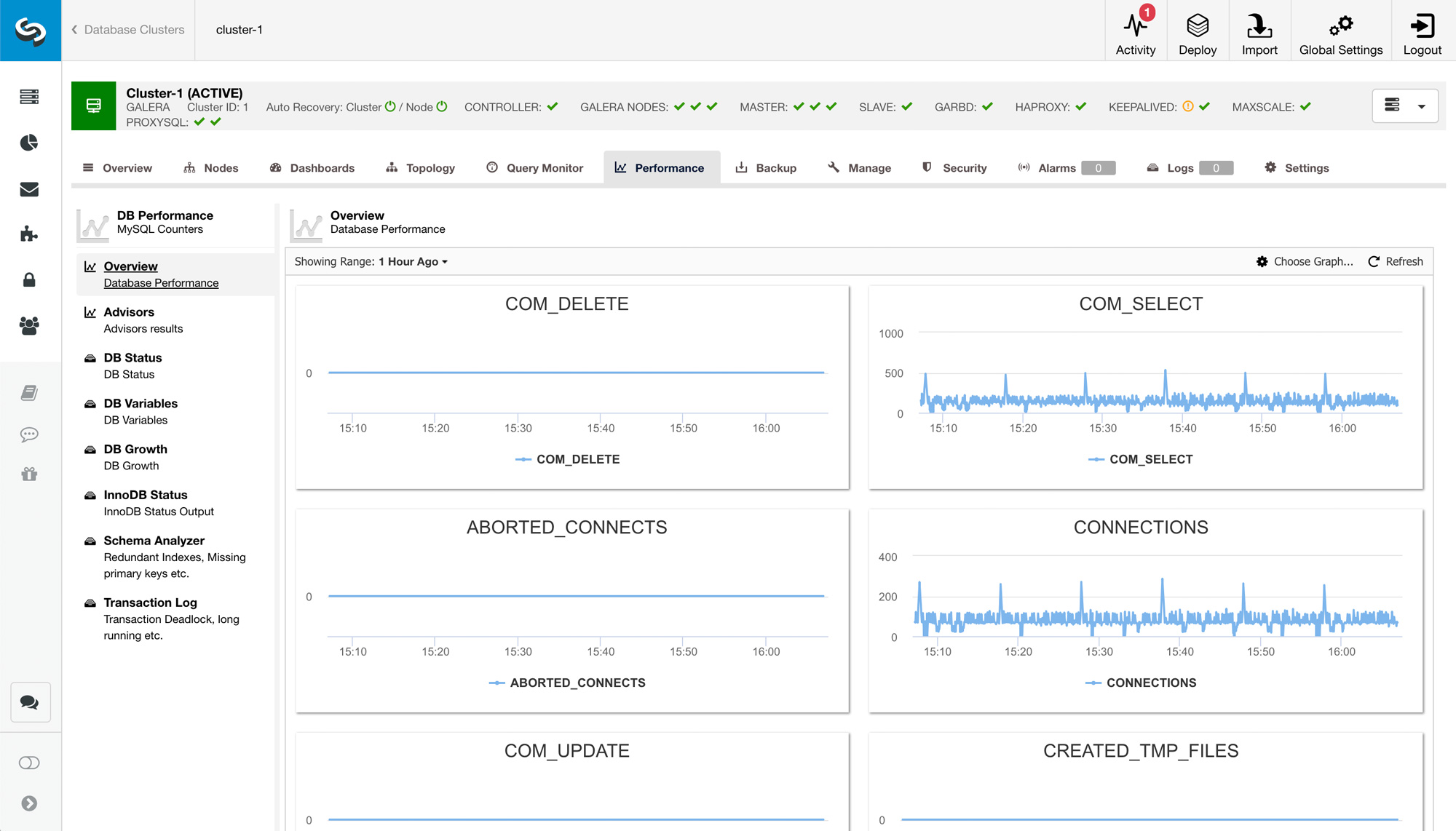 Featured database configuration and performance management resources
Ready to automate your database?
Sign up now and you'll be running your database in just minutes.