ClusterControl database highlight
TimescaleDB
ClusterControl fully supports TimescaleDB so you can deploy, manage, monitor and scale your clusters from one interface on-prem, in the cloud, or both.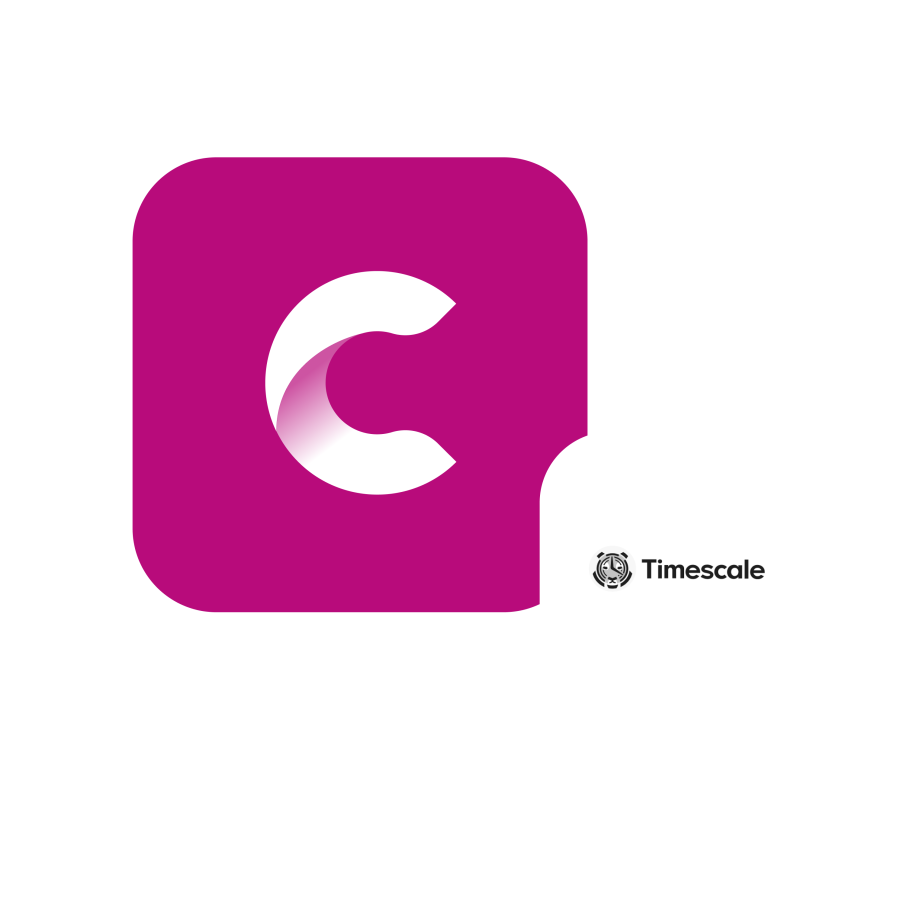 Why TimescaleDB and ClusterControl?
Point and click deployment
The ClusterControl GUI allows you to deploy a pre-configured TimescaleDB with a few clicks.
Performance monitoring
ClusterControl provides a full-suite of performance monitoring tools which provide a unified view into your TimescaleDB performance with alerts to let you know when something goes wrong.
Lifecycle management
ClusterControl features like backup management, automatic failover, load balancers, and more!
Top TimescaleDB features on ClusterControl
Get the key TimescaleDB ops features you need out-of-the box.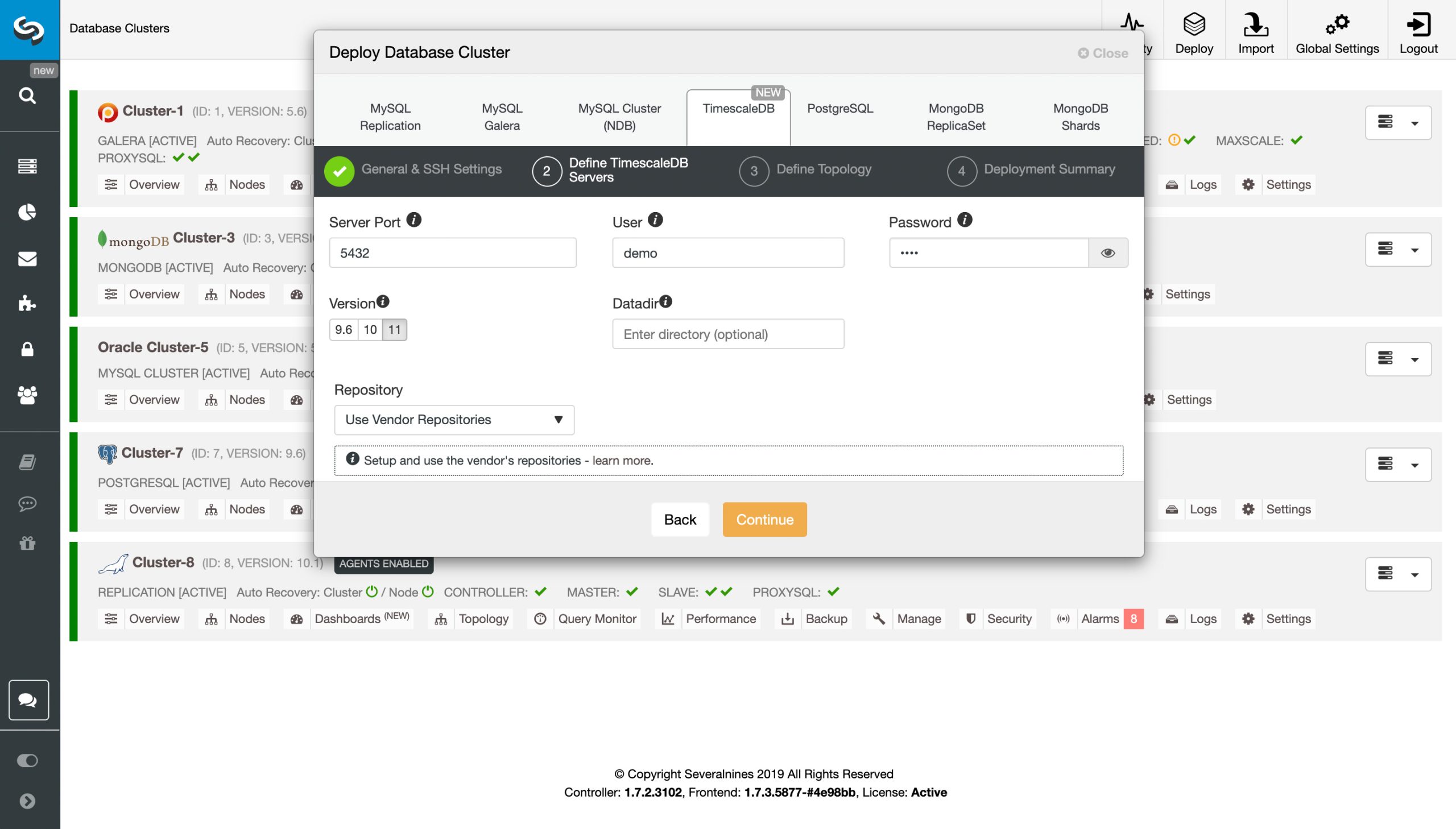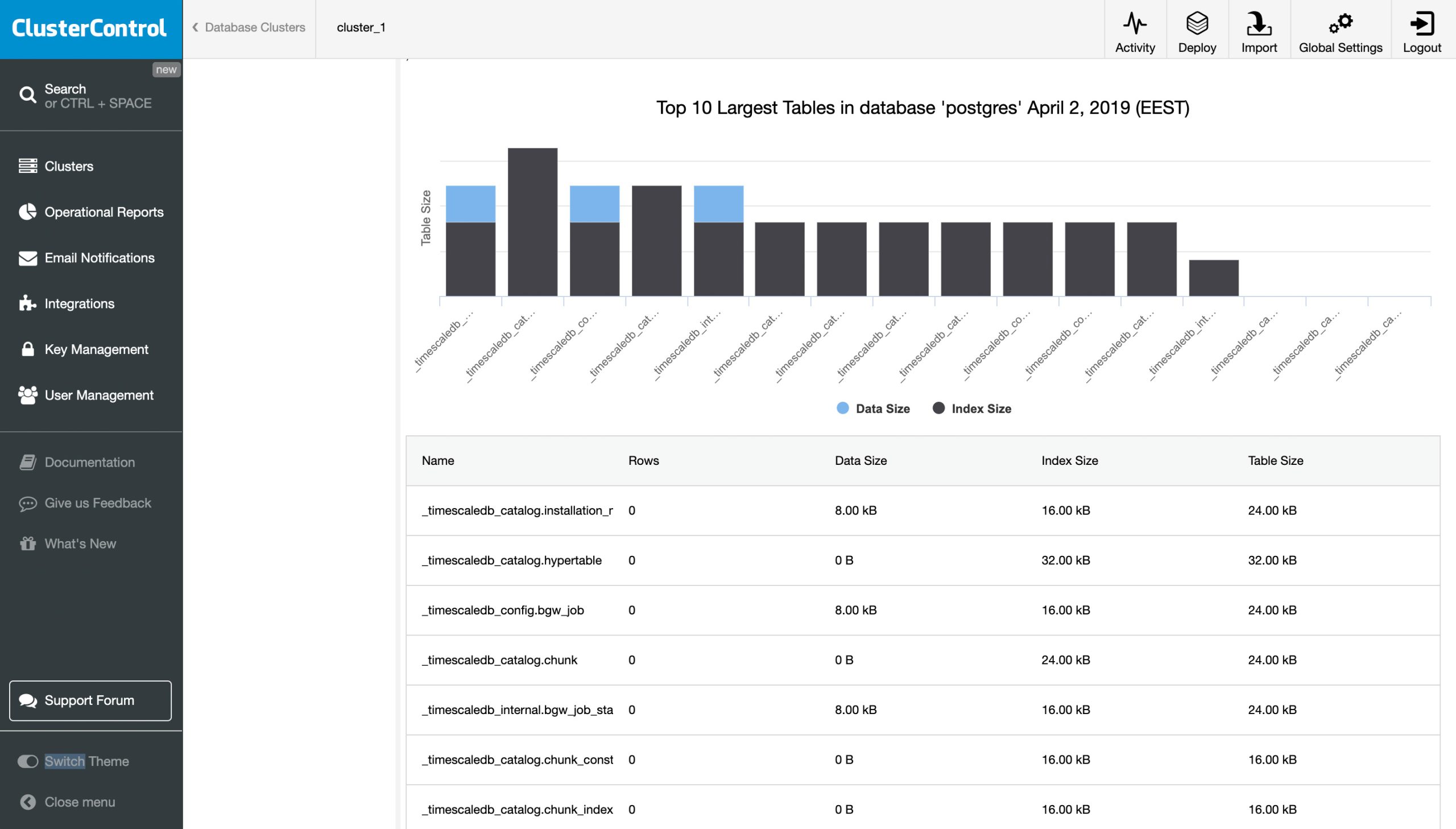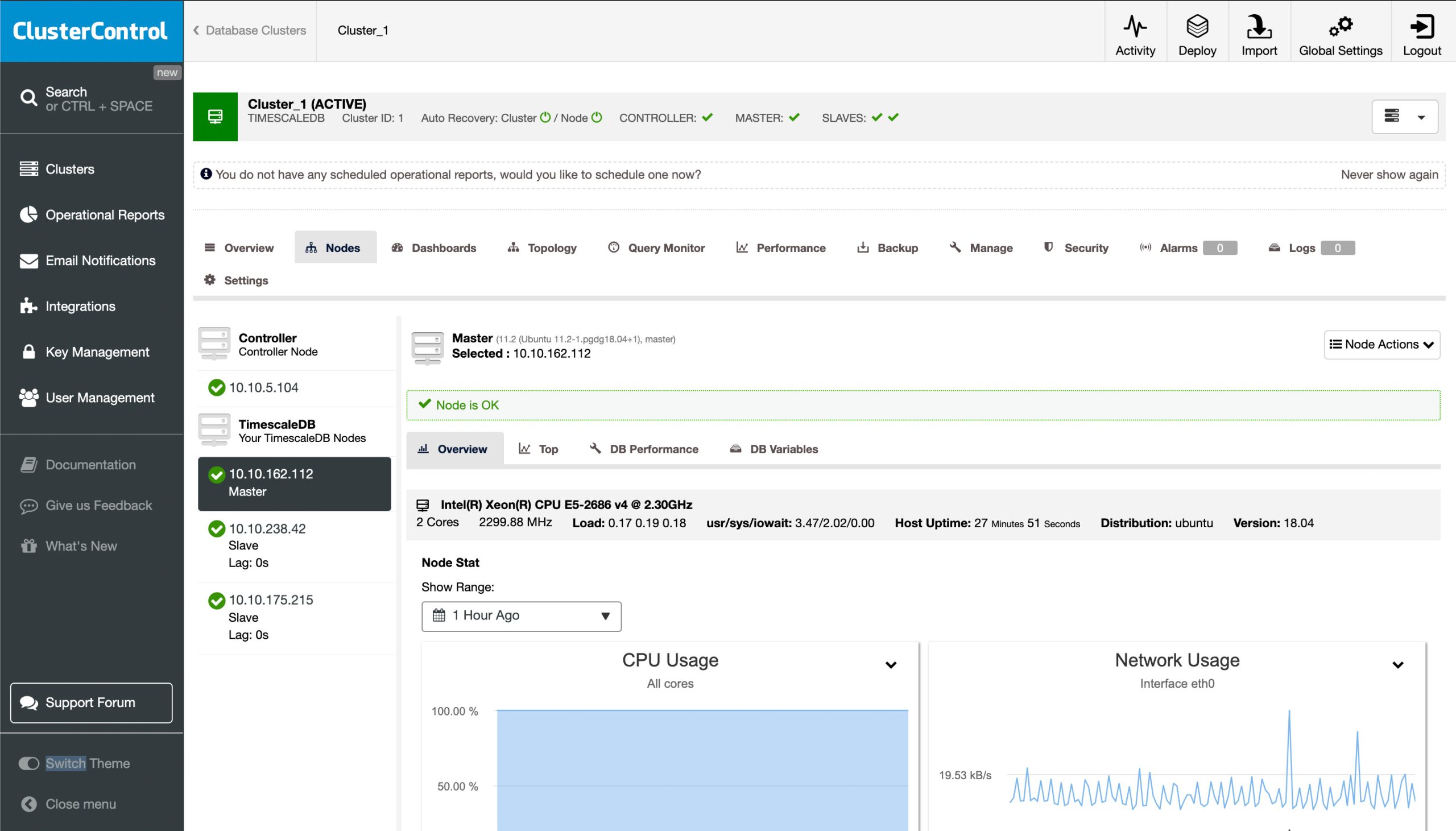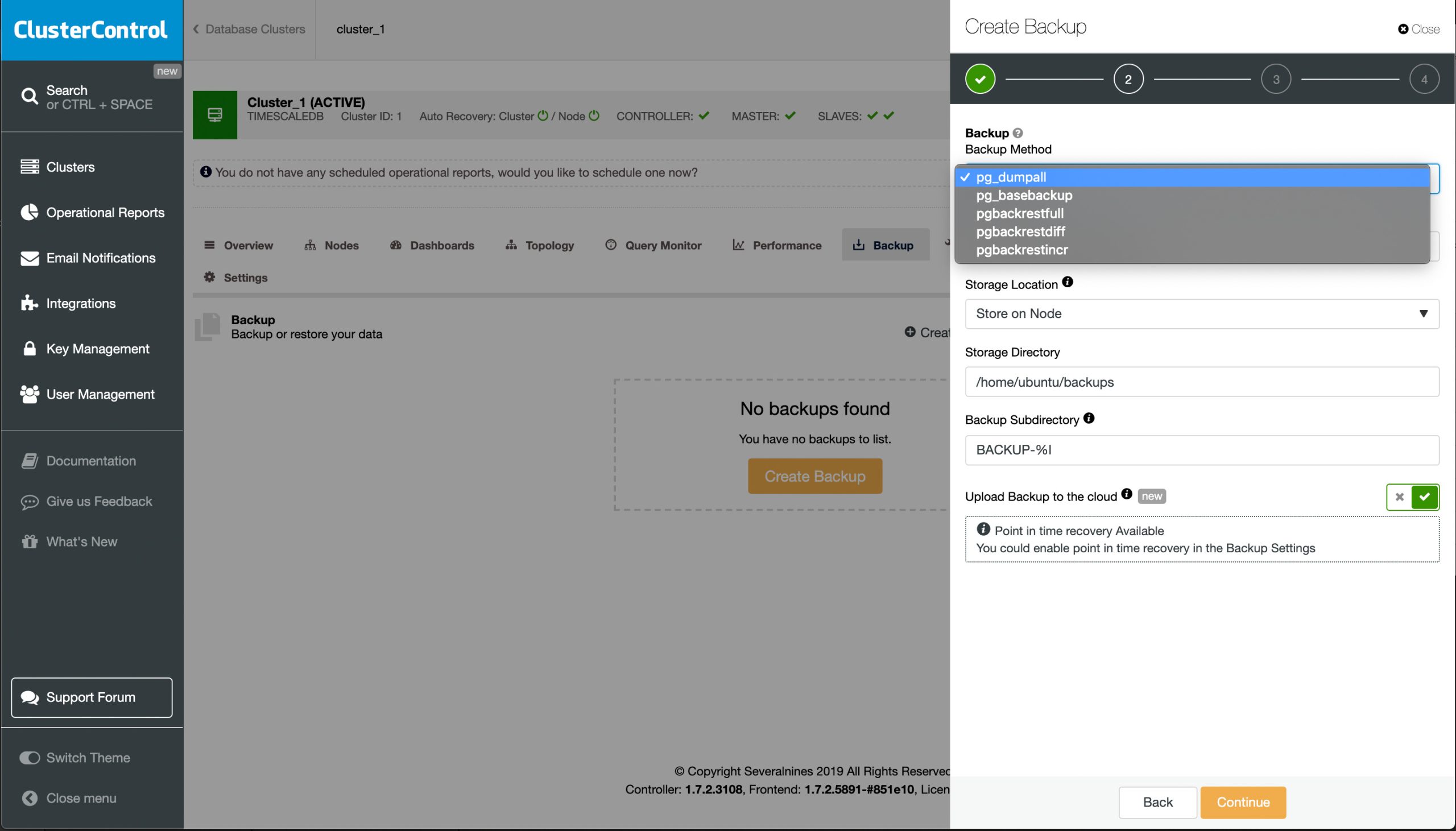 High availability from the start
Quickly and easily deploy a pre-configured Timescale setup that is designed for HA using streaming replication and HAProxy.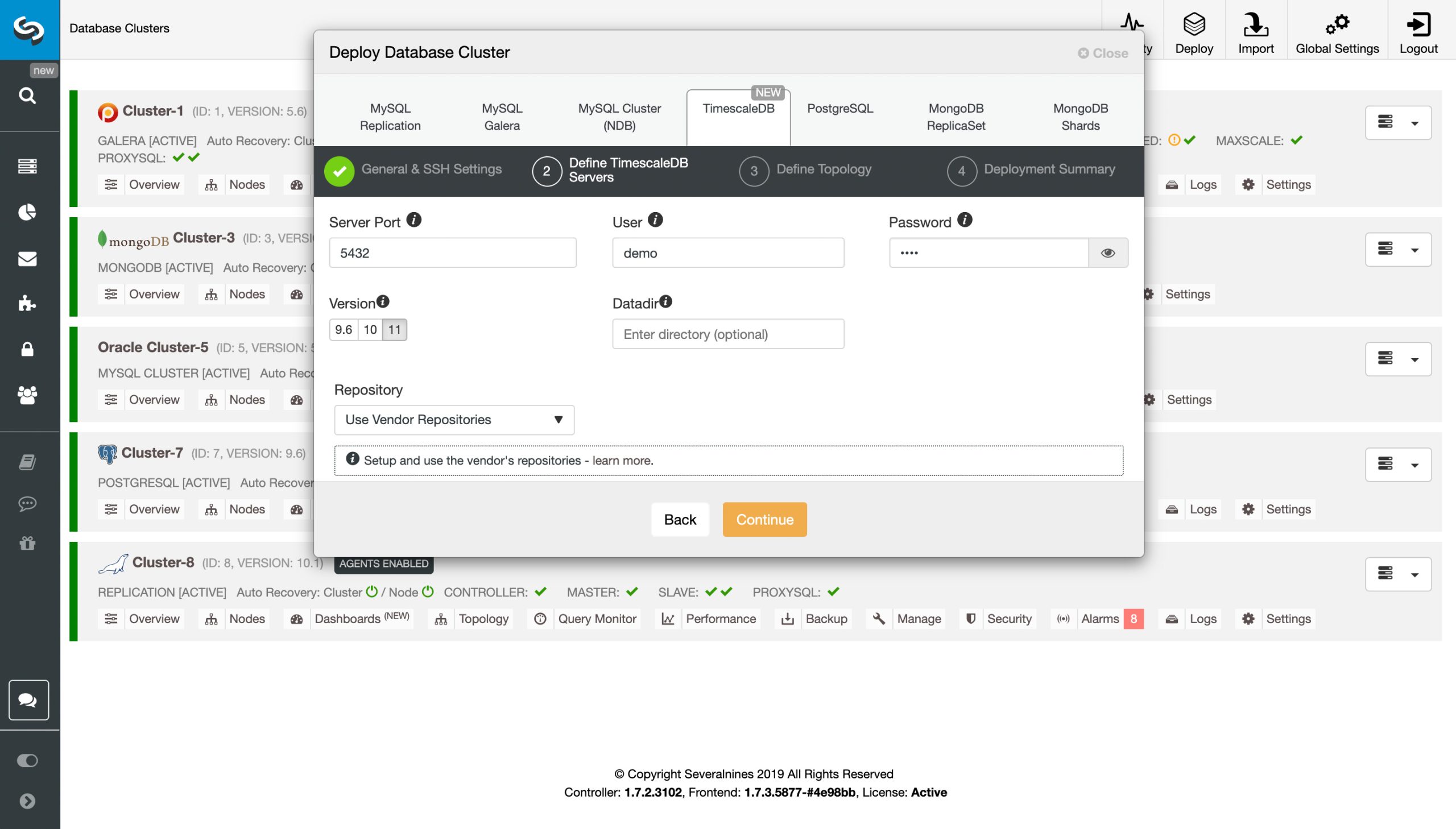 Performance monitoring
A full-suite of monitoring tools and alerts which provide a unified view into your TimescaleDB performance.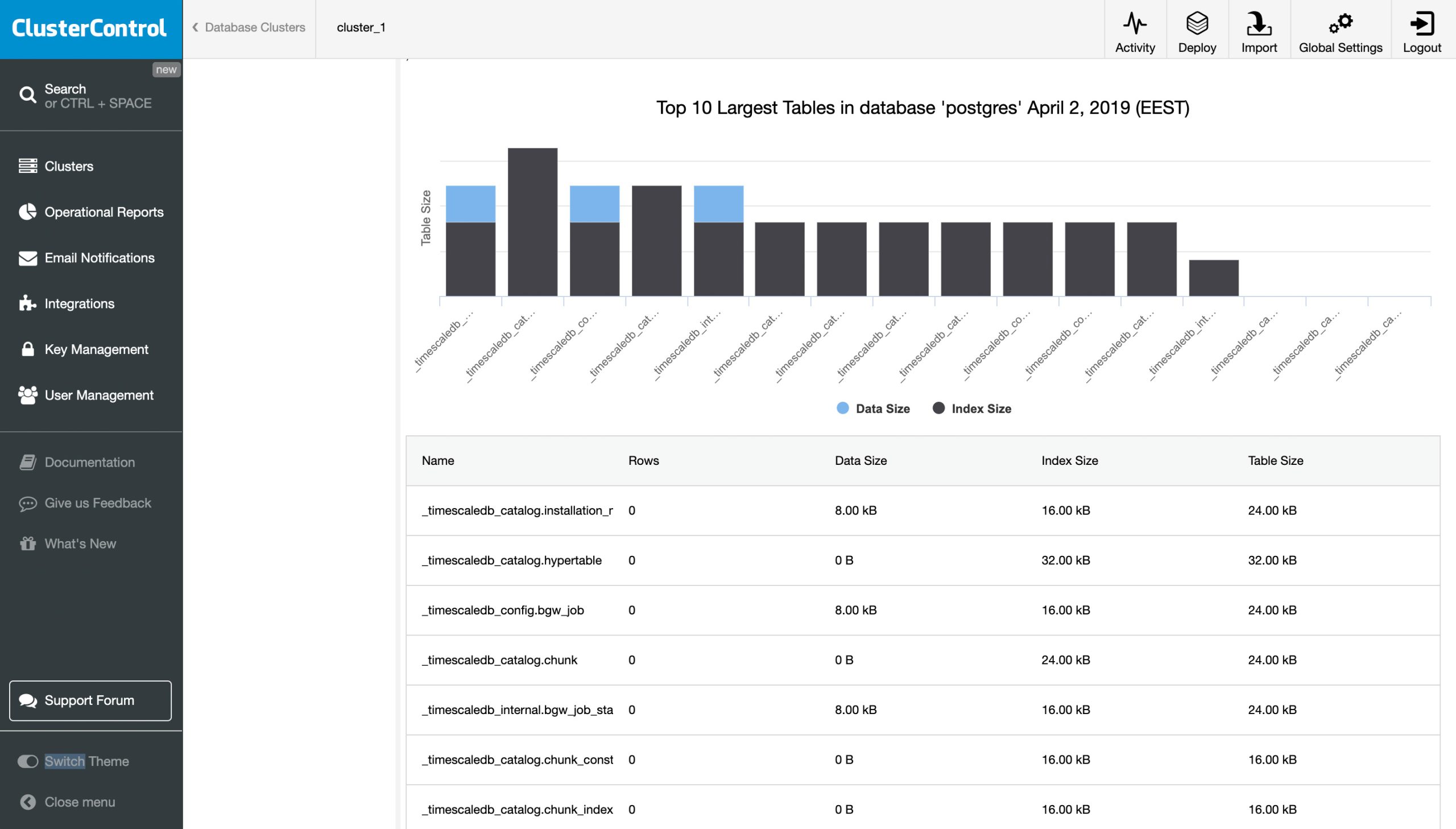 Automatic failover and recovery
Ensure maximum uptime with automatic node recovery.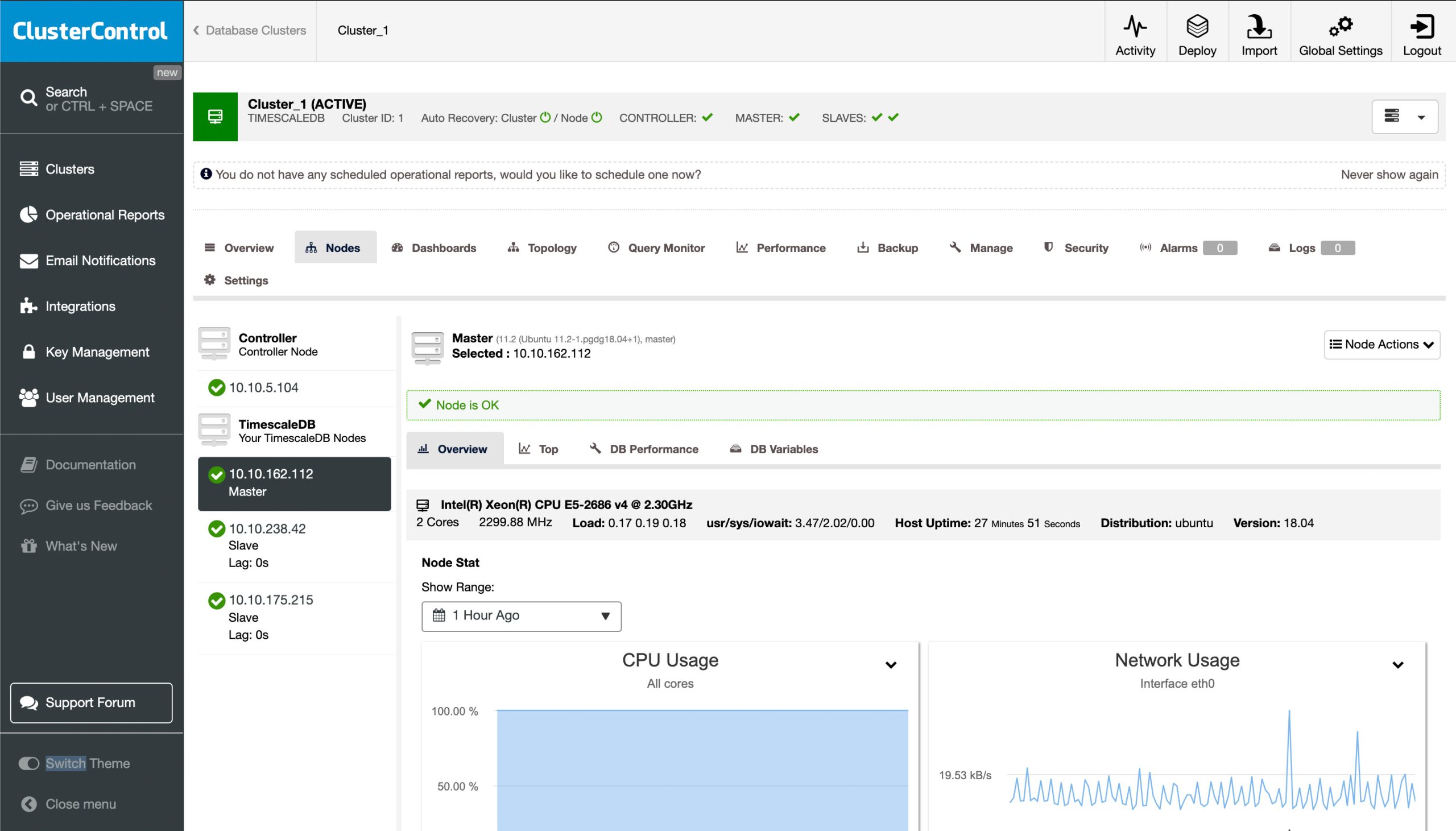 Backup management
From backup verification to backup compression & encryption and from Point-in-Time Recovery (PITR) to retention management and cloud archiving.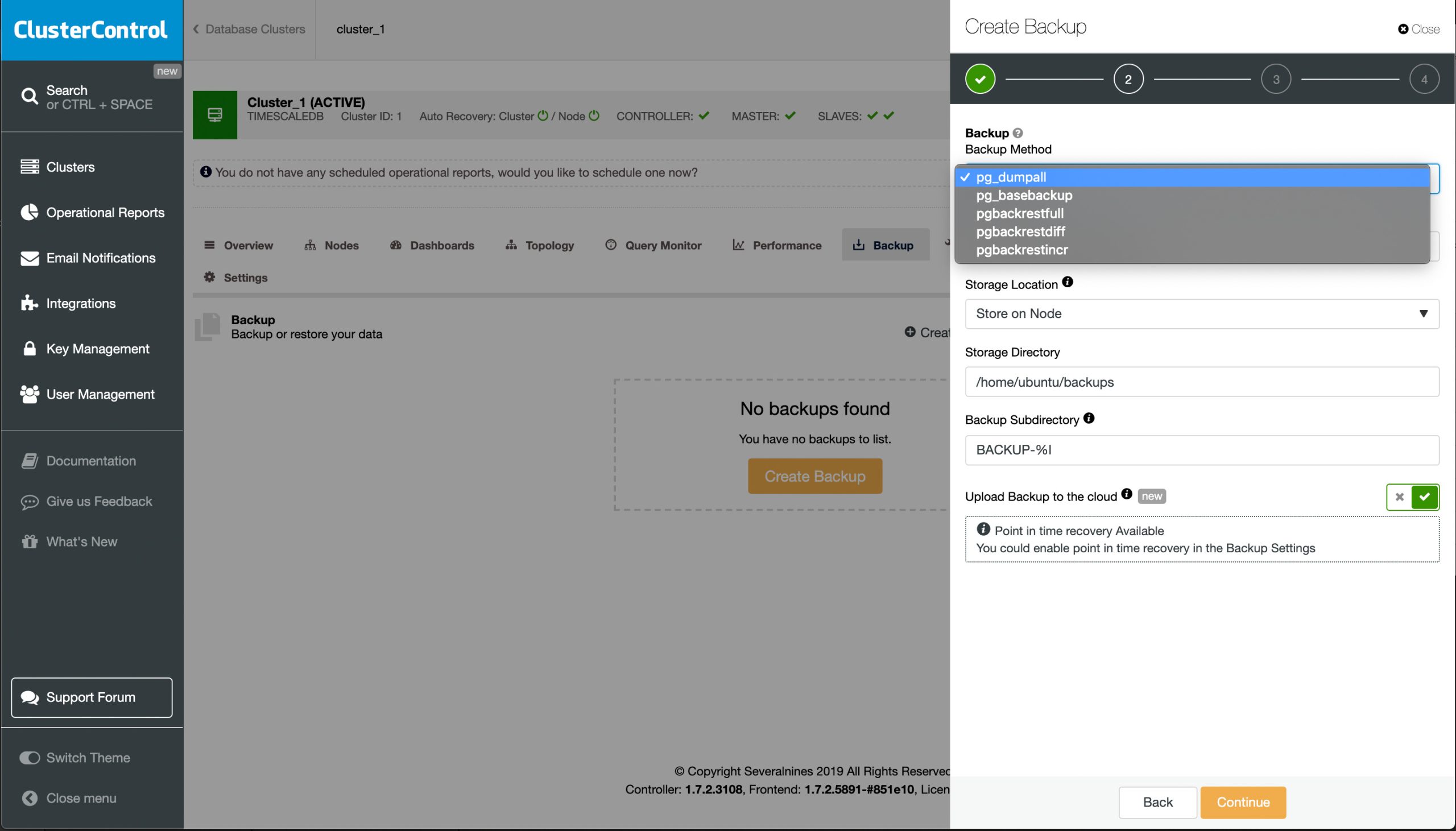 See how TimescaleDB works yourself!
Ready to automate your database?
Sign up now and you'll be running your database in just minutes.