ClusterControl database highlight
PostgreSQL
ClusterControl fully supports Postgres so you can deploy, manage, monitor and scale your clusters from one interface in any environment you choose.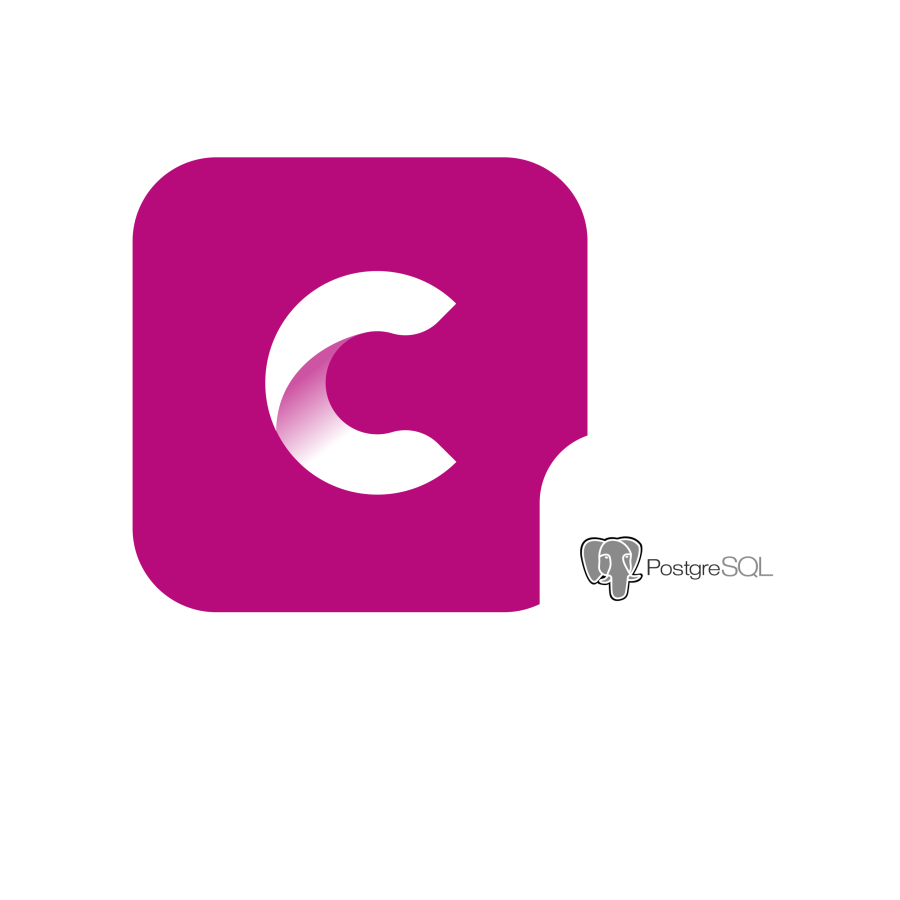 Why PostgreSQL and ClusterControl?
Point and click deployment
Full suite of database management features all from a single interface.
Advanced database management
Full lifecycle management from backups to performance tweaks.
Failover and security
Unified monitoring your PostgreSQL databases that automatically recover from failures.
Top Postgres features on ClusterControl
Get the key PostgreSQL ops features you need out-of-the box.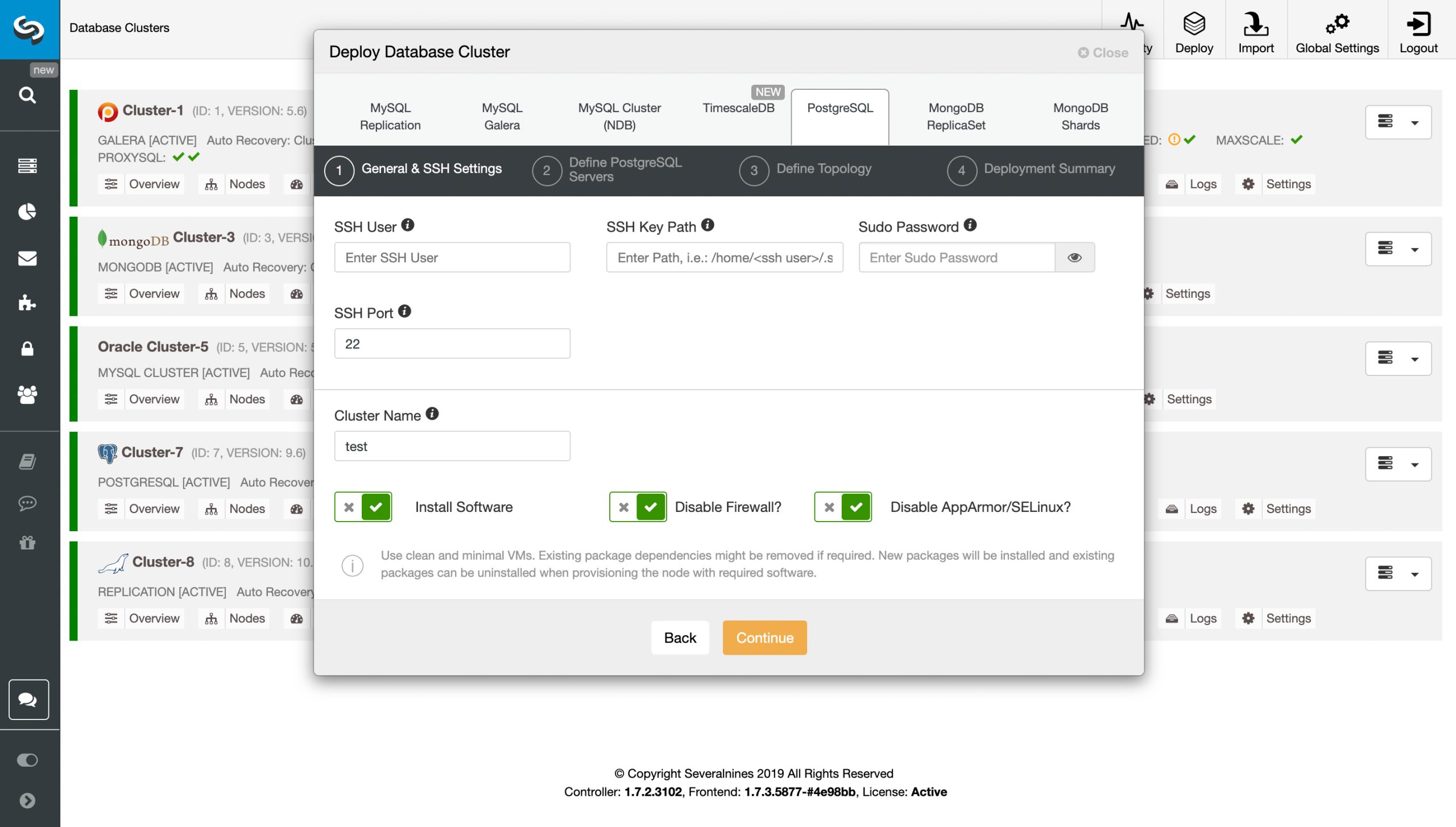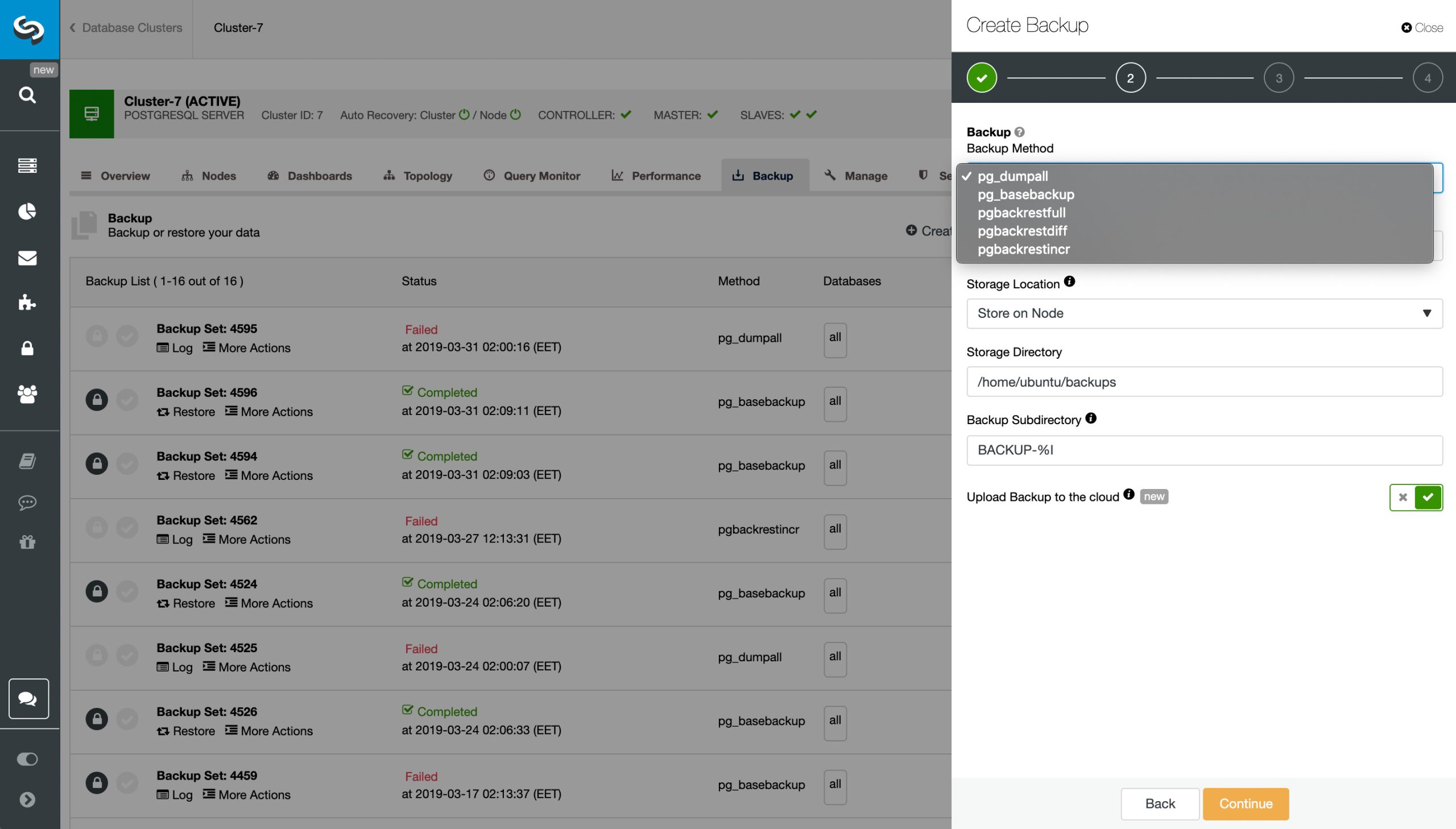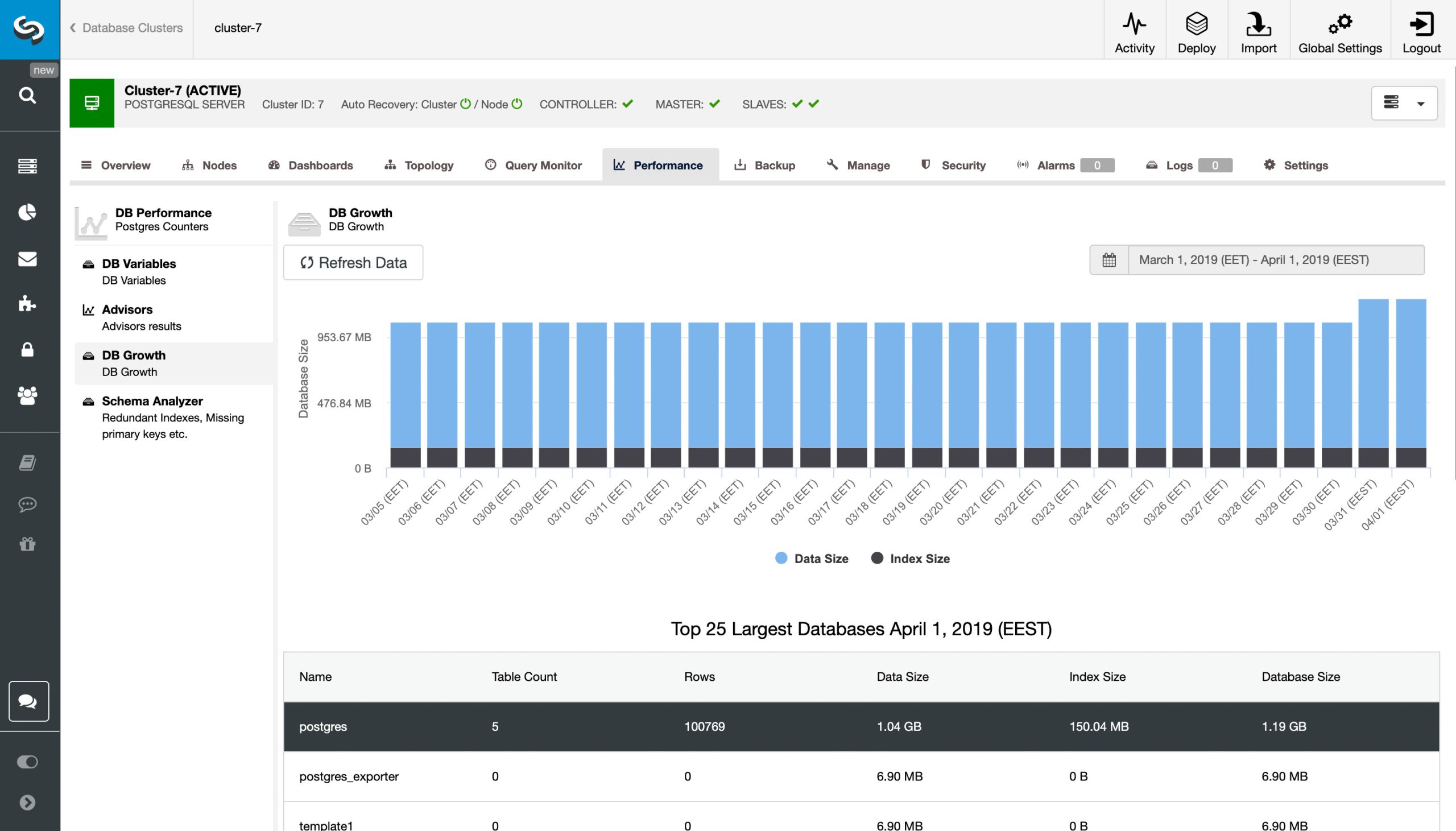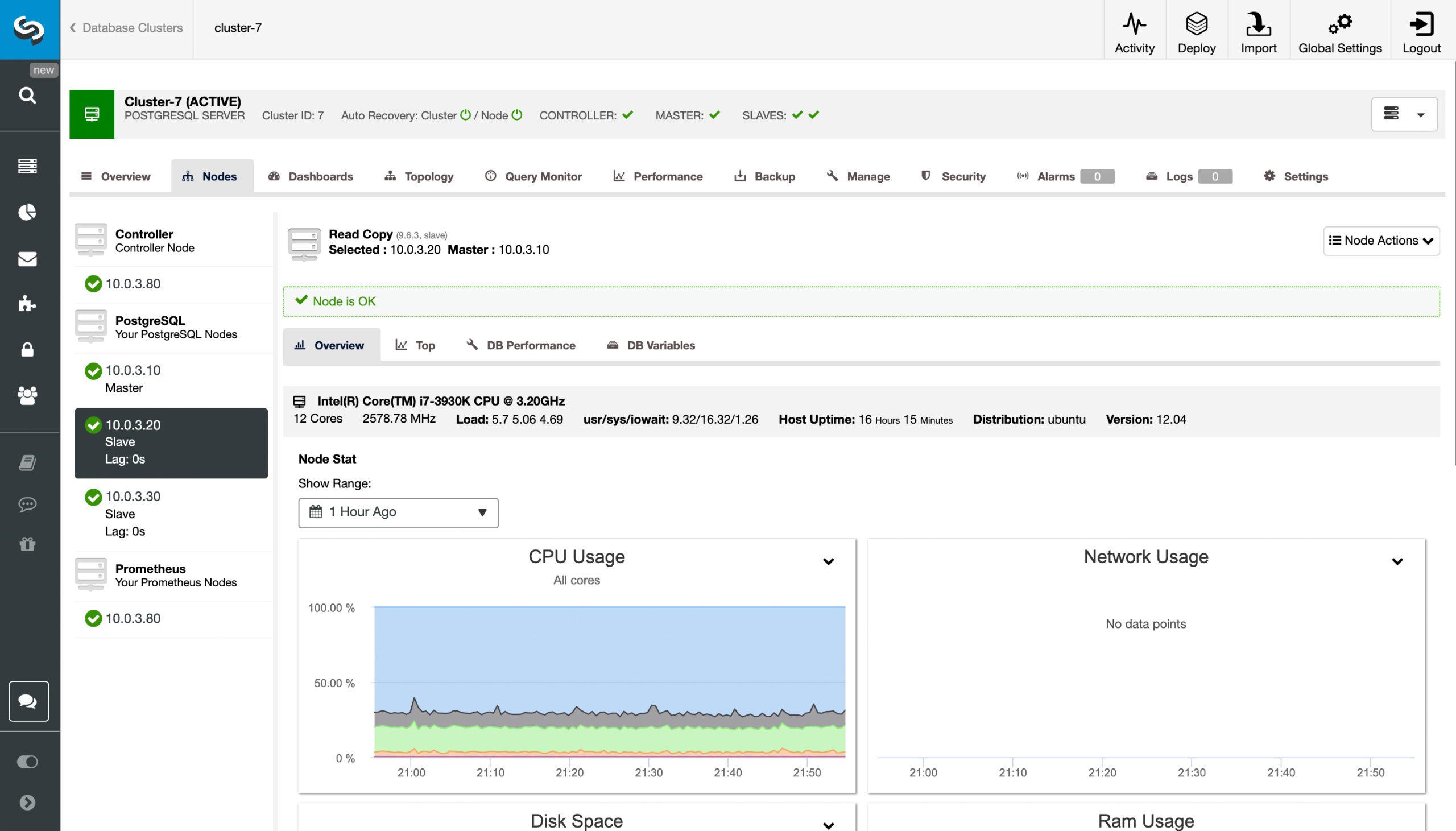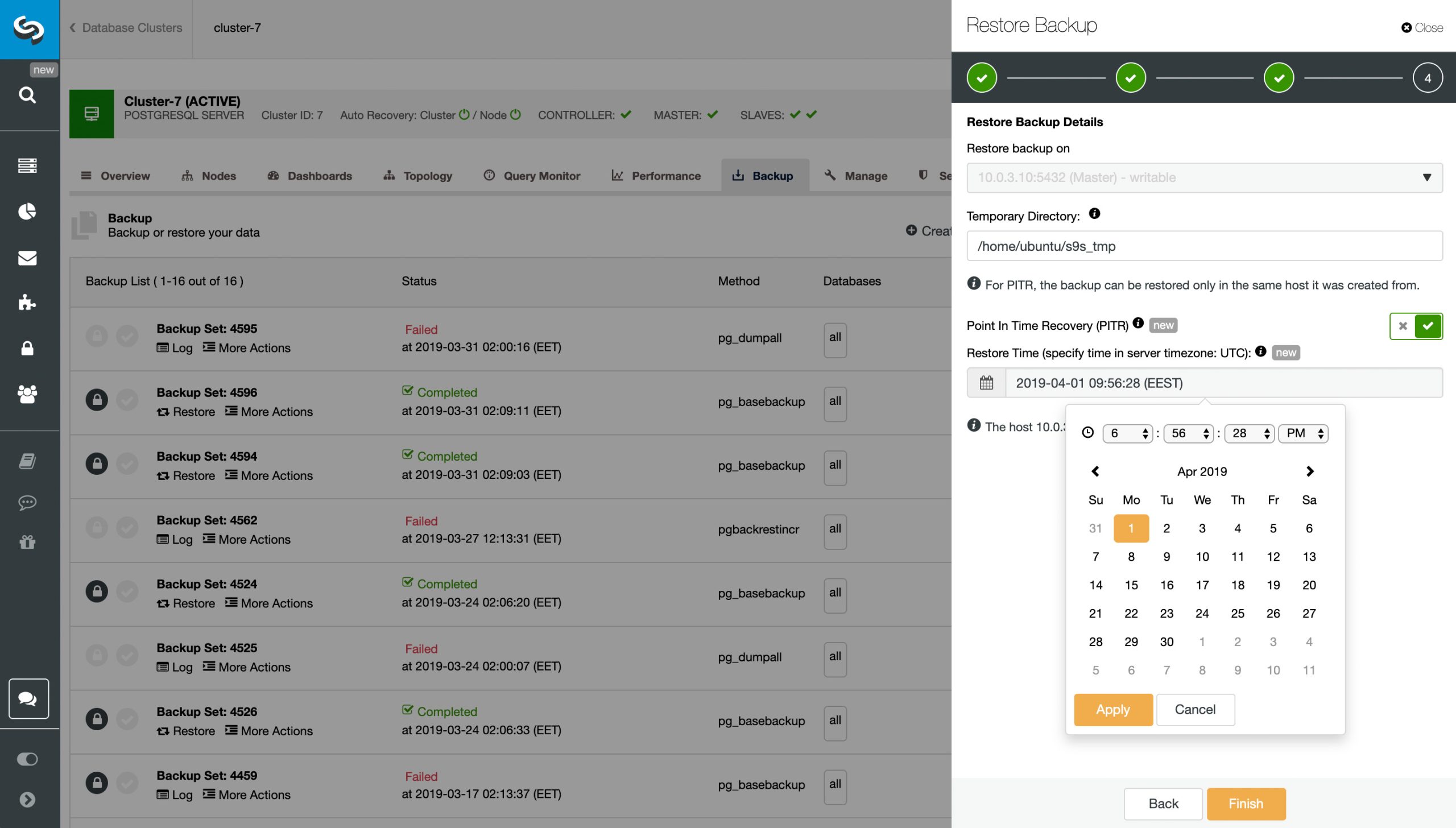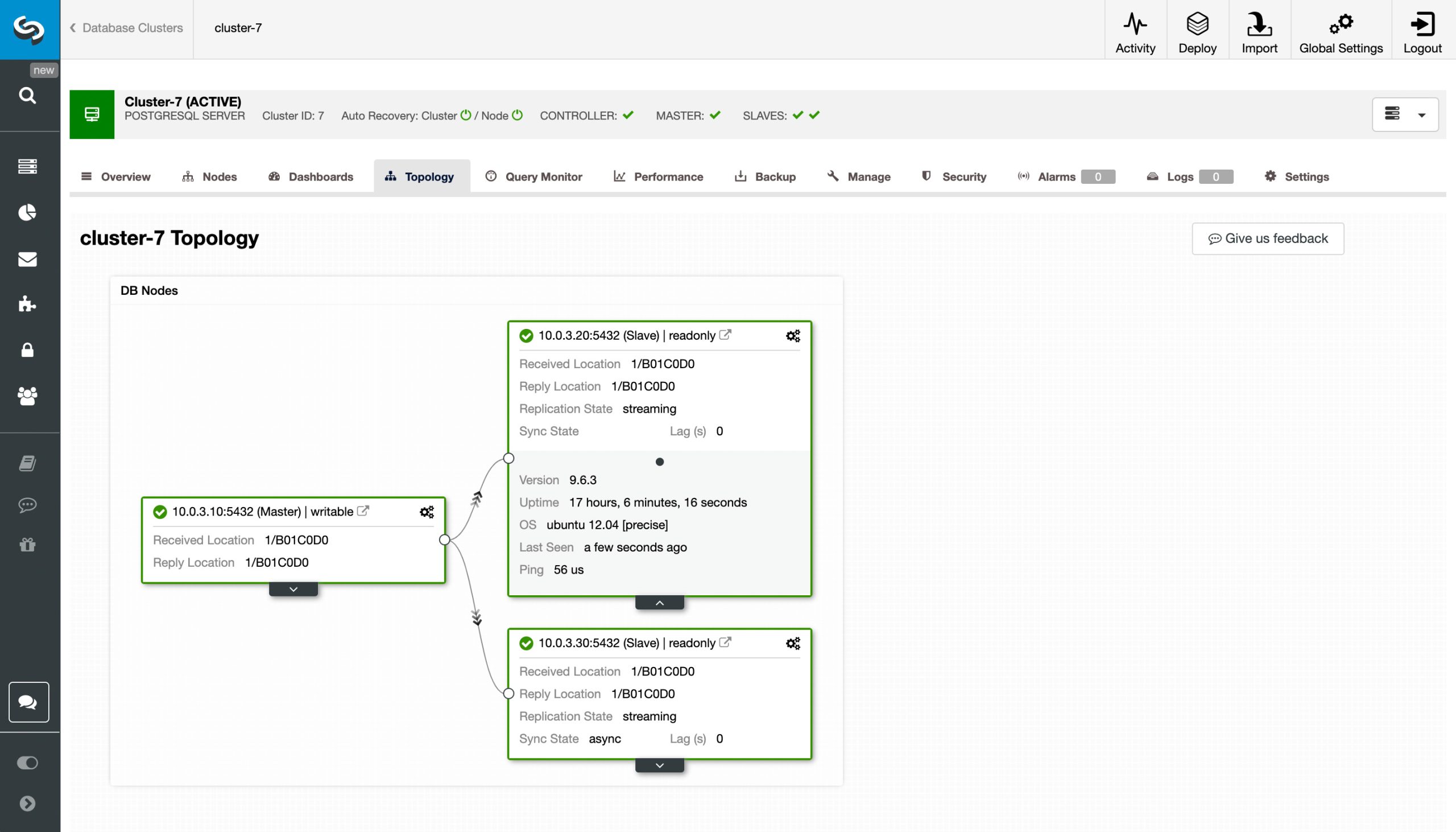 Deployment wizard
Deploy a battle-tested, pre-configured DB with a couple clicks.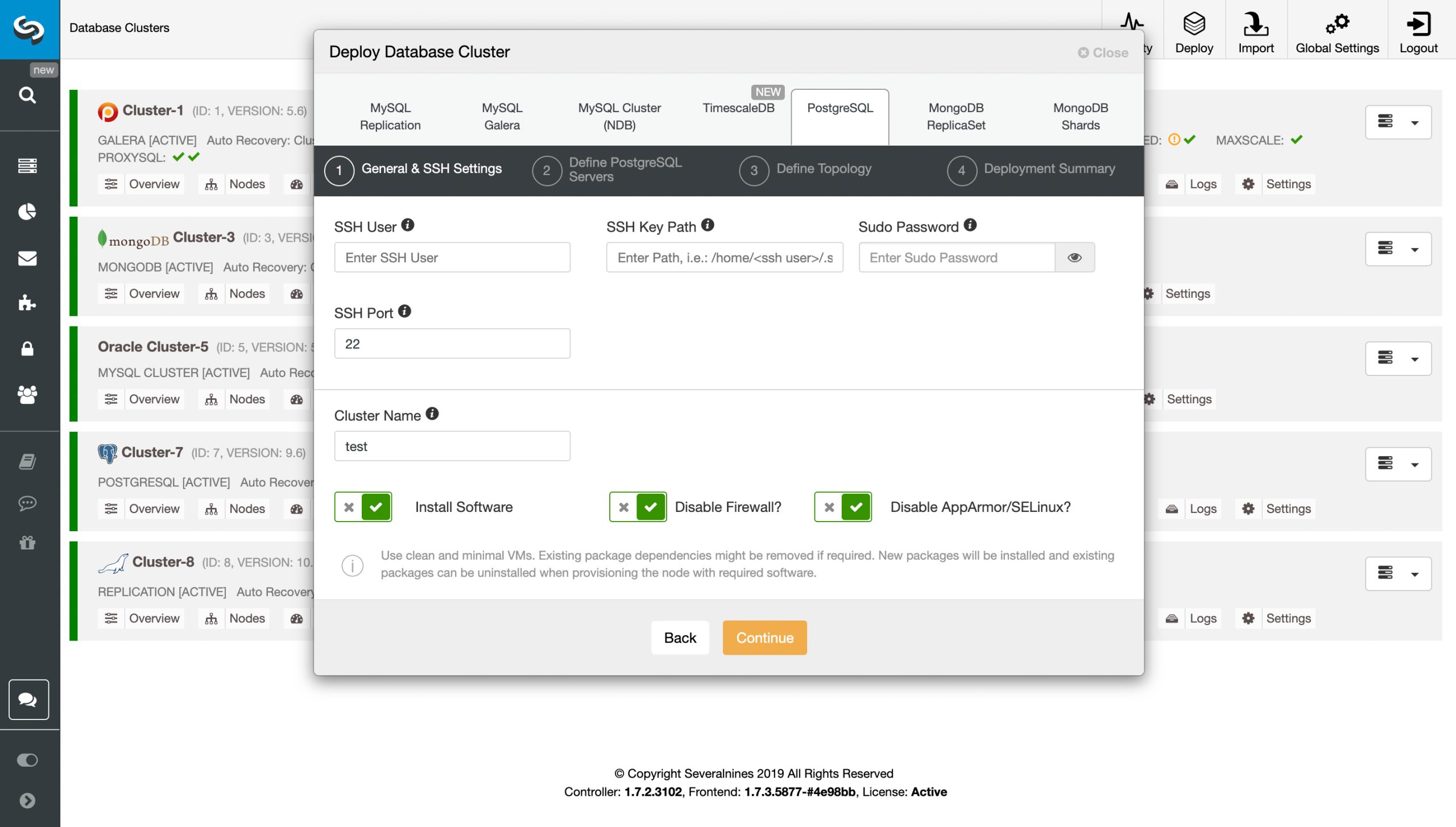 Backup management
Securely schedule full & incremental, verified backups.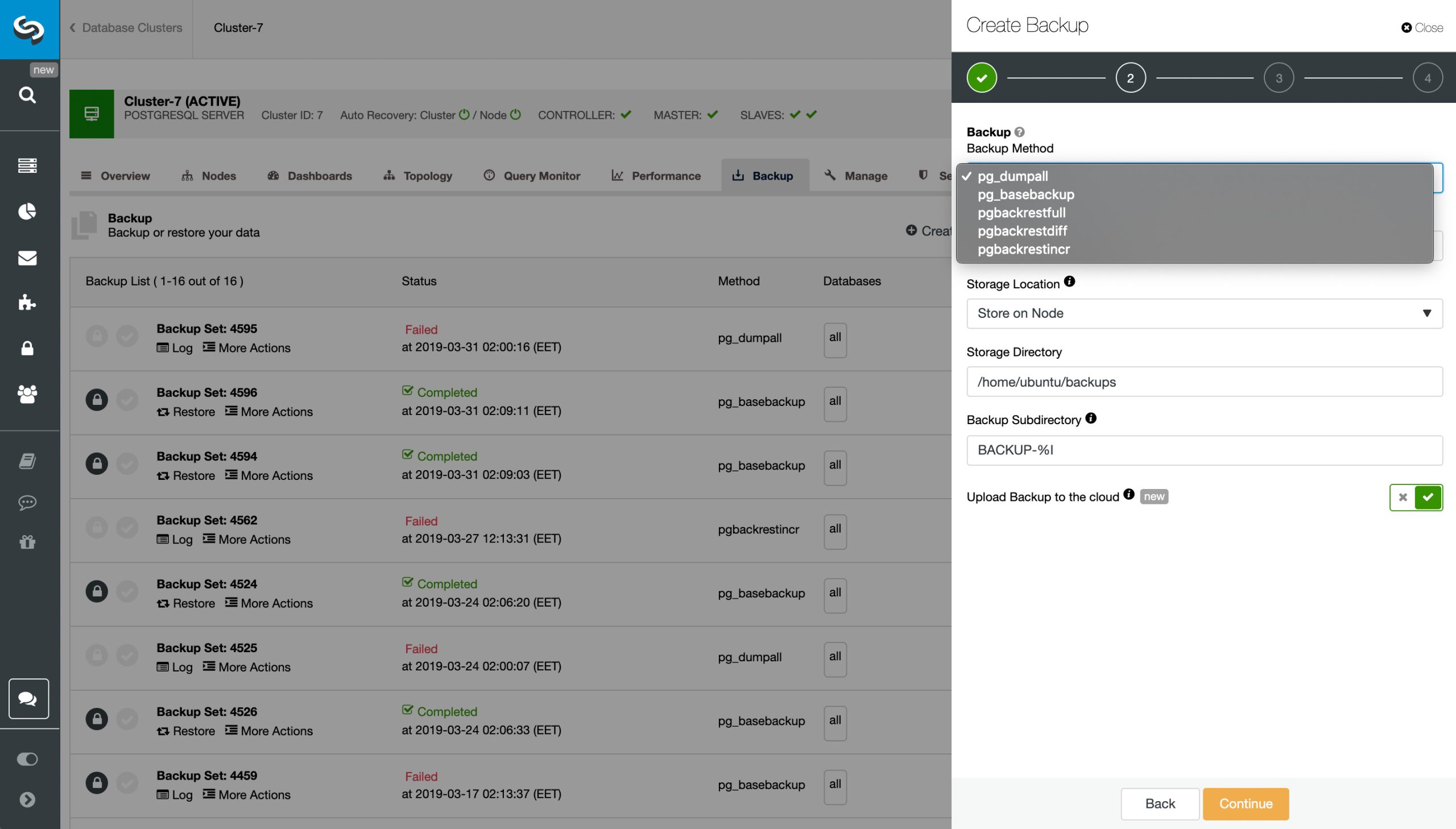 Performance monitoring
Monitor your cluster, deep-dive into queries and get alerted.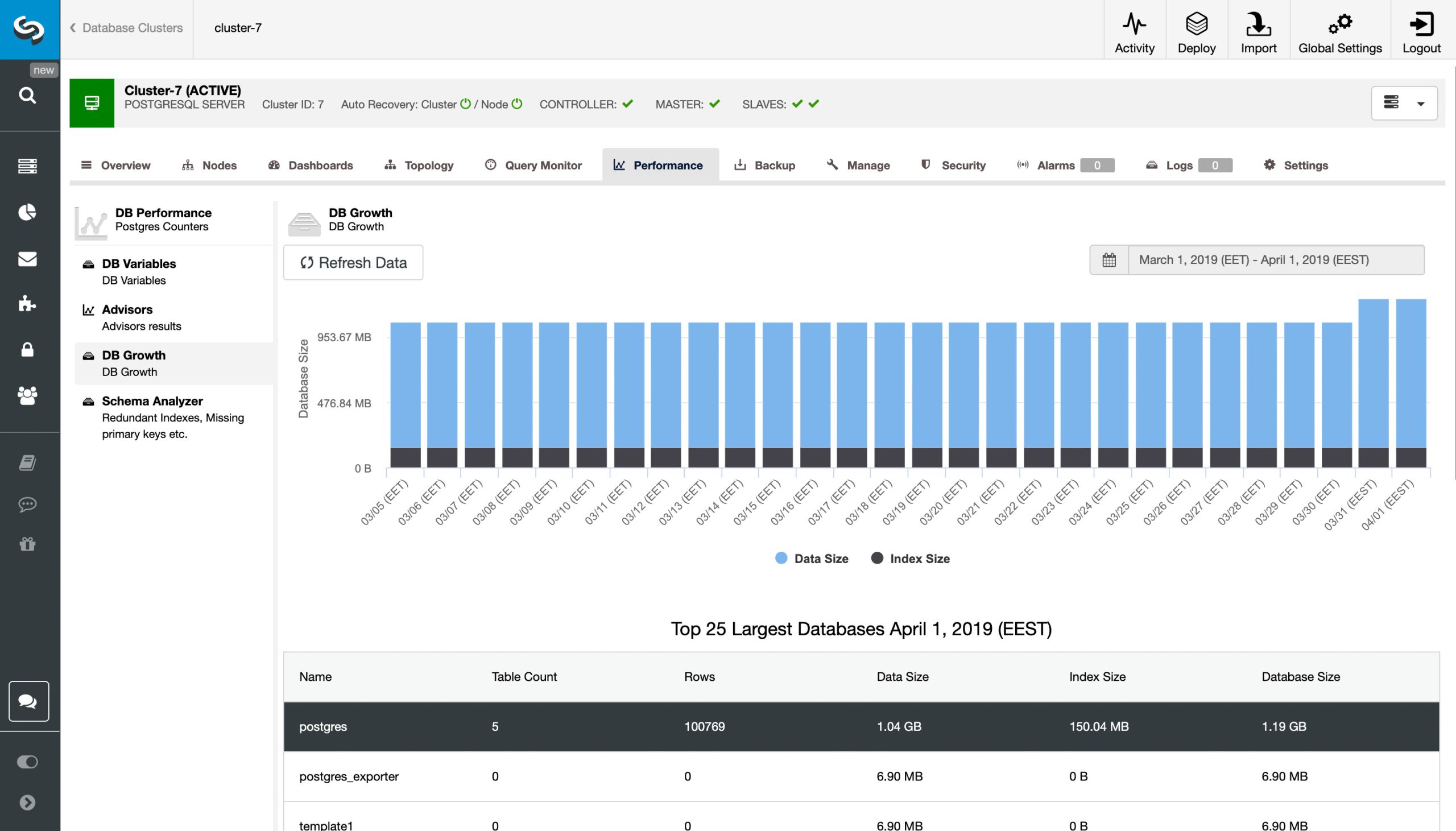 Automatic failover and recovery
Automatically promote a new master when failures are detected.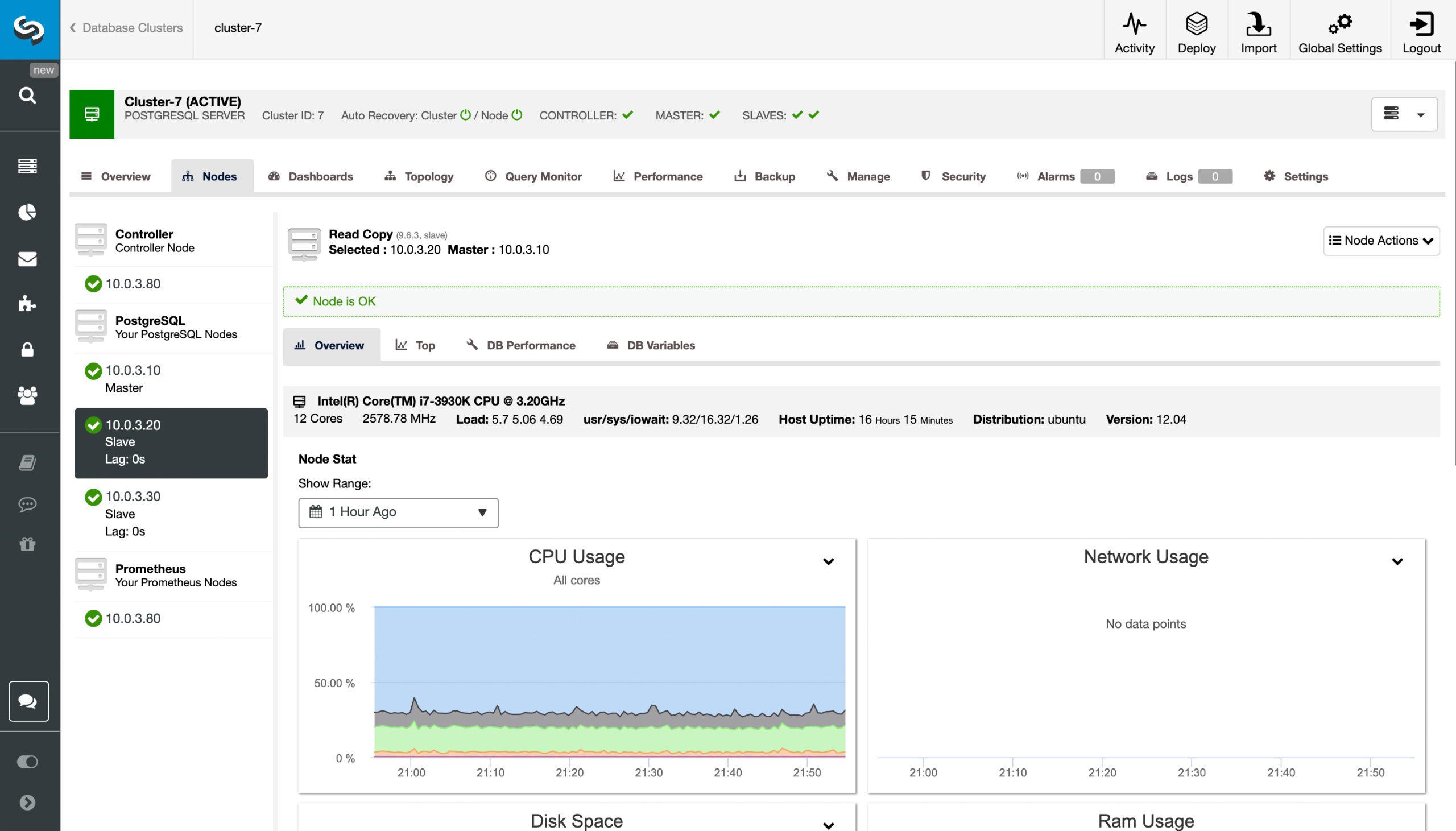 Point-in-Time Recovery
Restore your databases from the time of your choosing.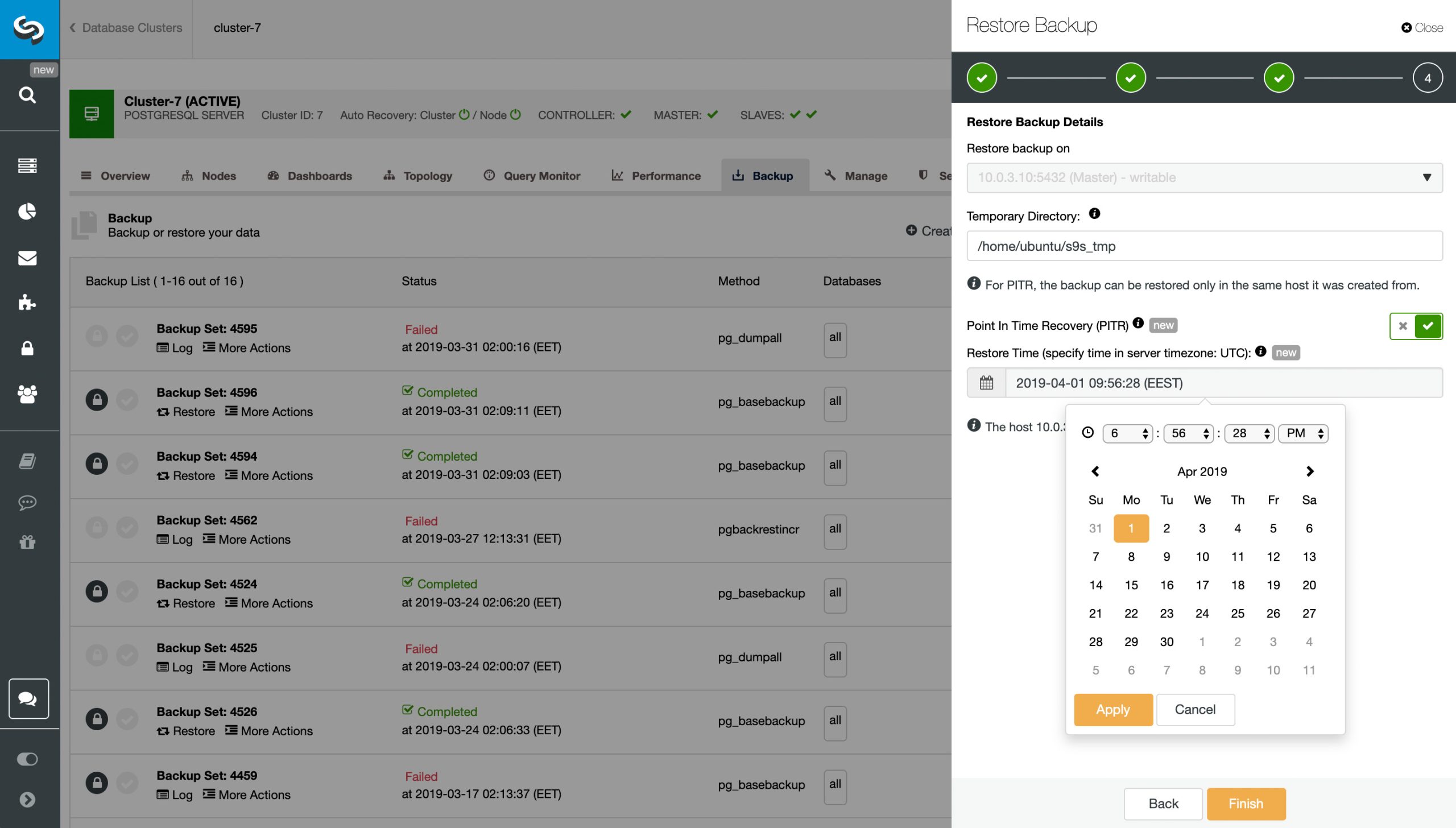 Topology Viewer
View and modify your database setups through an interactive tool.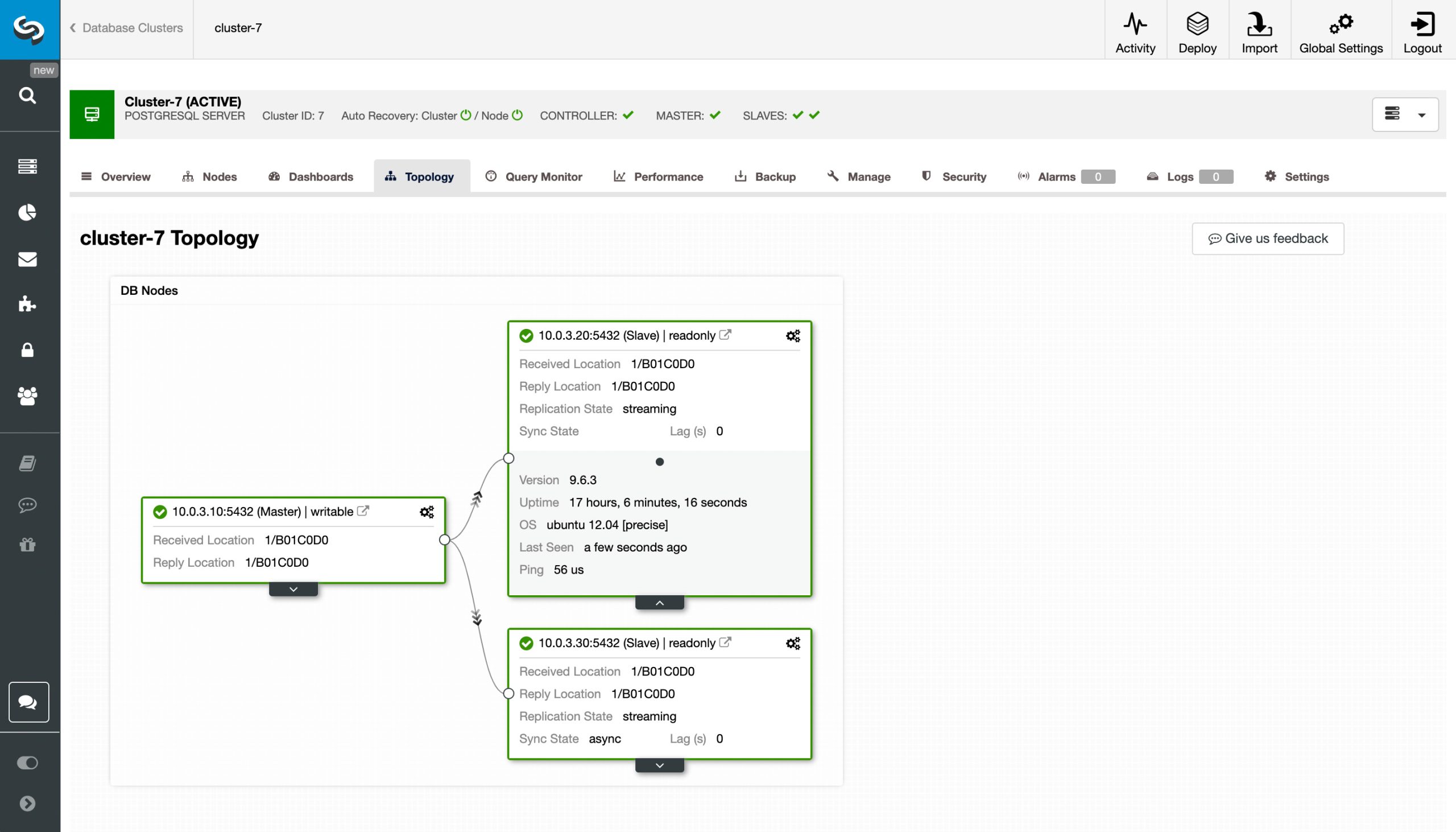 See how PostgreSQL works yourself in our live demo!
Ready to automate your database?
Sign up now and you'll be running your database in just minutes.