ClusterControl database highlight
MySQL NDB cluster
ClusterControl fully supports MySQL NDB so you can deploy, manage, monitor and scale your clusters from one interface in any environment you choose.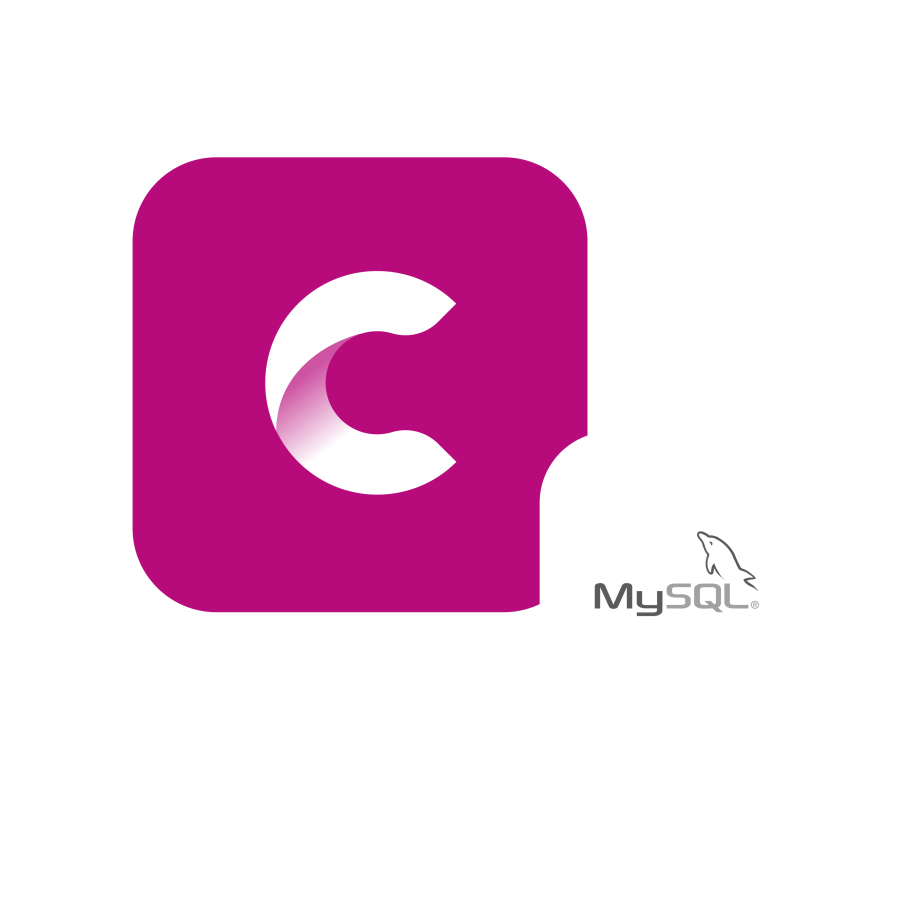 Why MySQL NDB and ClusterControl?
Production-ready deployment
MySQL Cluster is a powerful technology, but production-ready setups with safe configuration defaults can be tricky to deploy. ClusterControl builds upon the experience and learnings from thousands of deployments to help get your clusters up and running faster and more securely in your environment.
360° monitoring and anomaly detection
ClusterControl provides at-a-glance views of the health of your clusters and individual nodes, alerting you to potential problems in the database processes as well as the underlying hardware and OS.
Meet your SLAs with fully-managed availability
MySQL Cluster's native self-healing capability is further enhanced by ClusterControl's monitoring and automatic recovery features, ensuring that 99.999% availability is seamlessly achieved.
Top MySQL NDB cluster features on ClusterControl
Get the key MySQL NDB cluster ops features you need out-of-the box.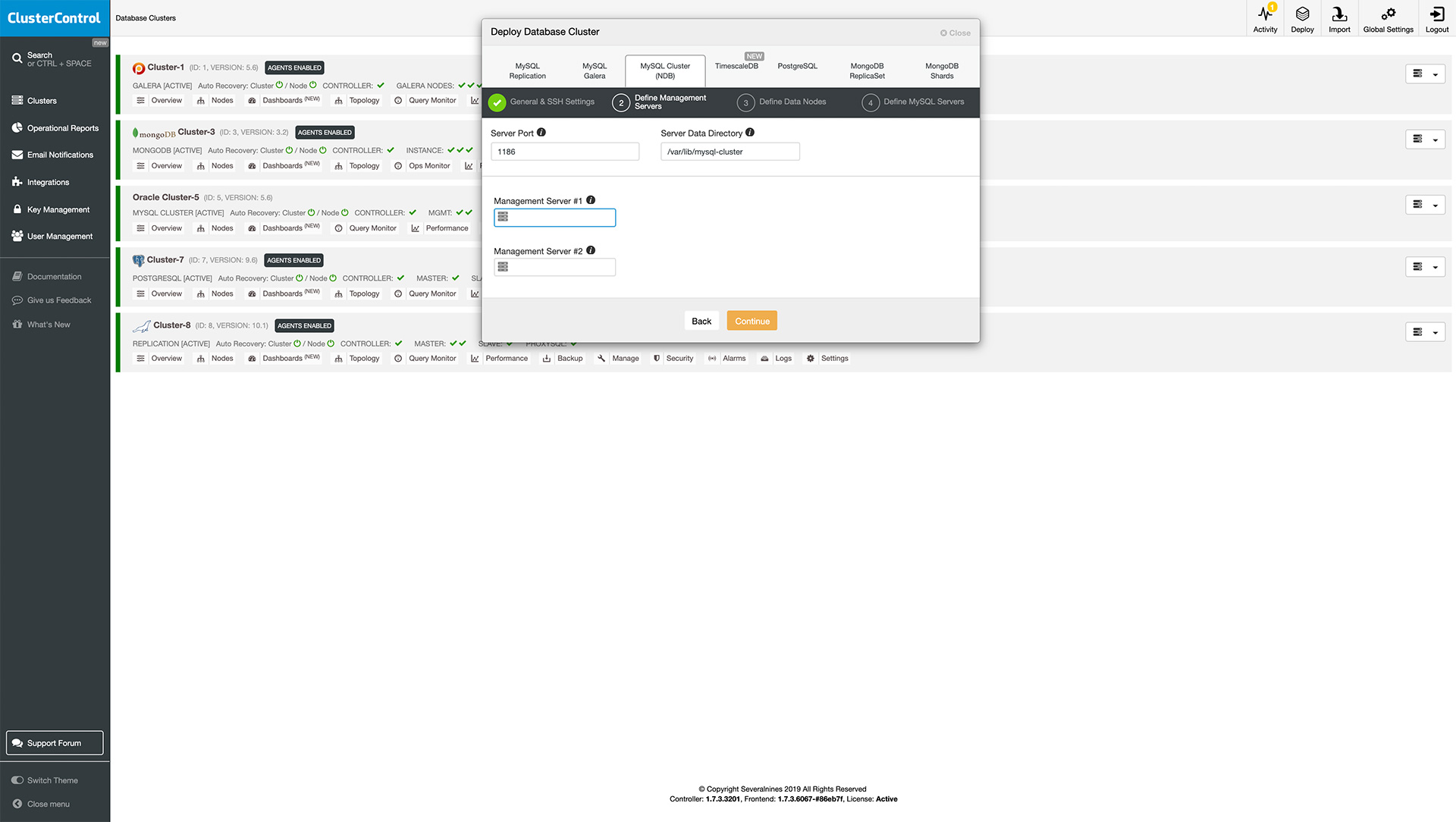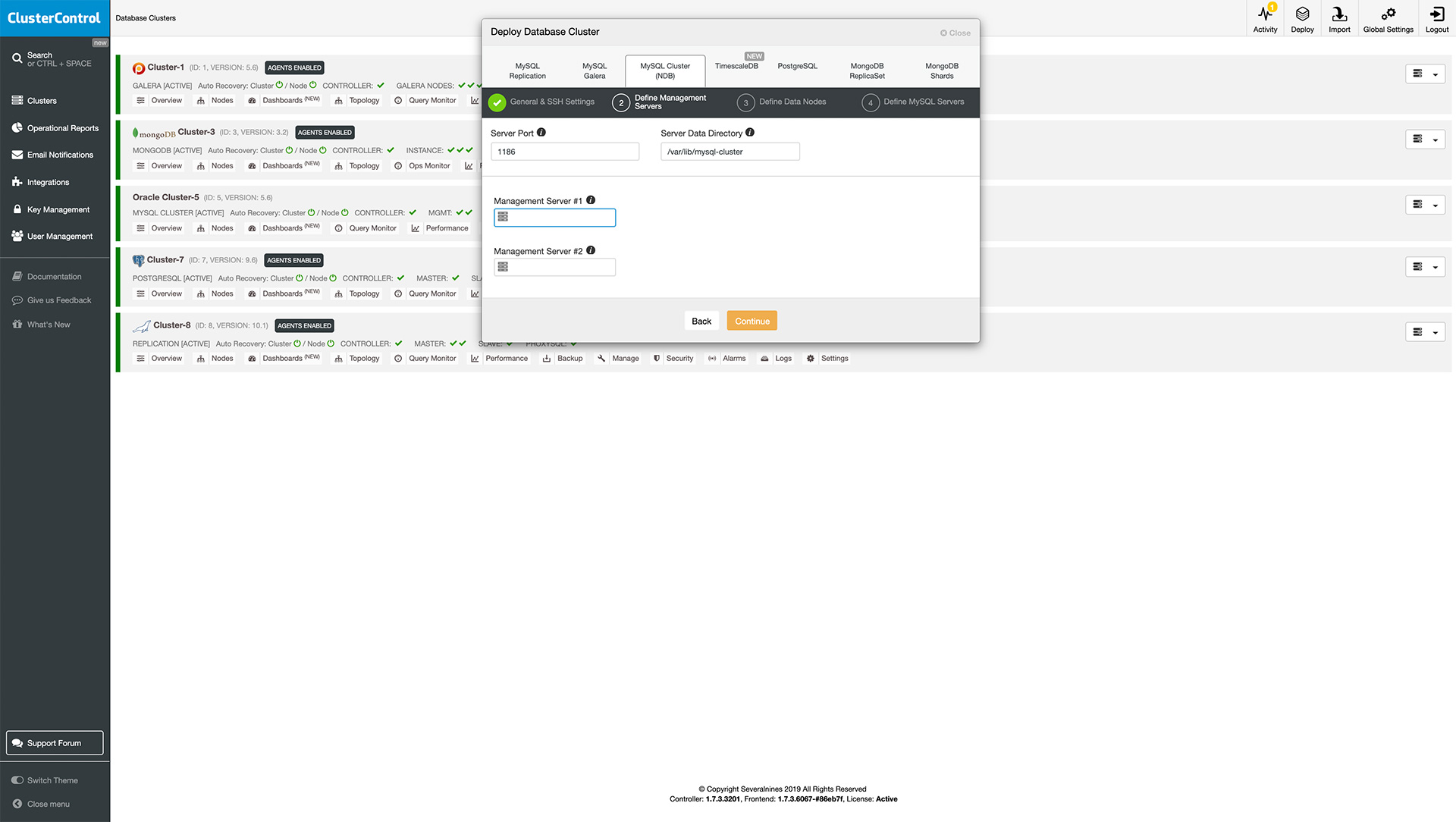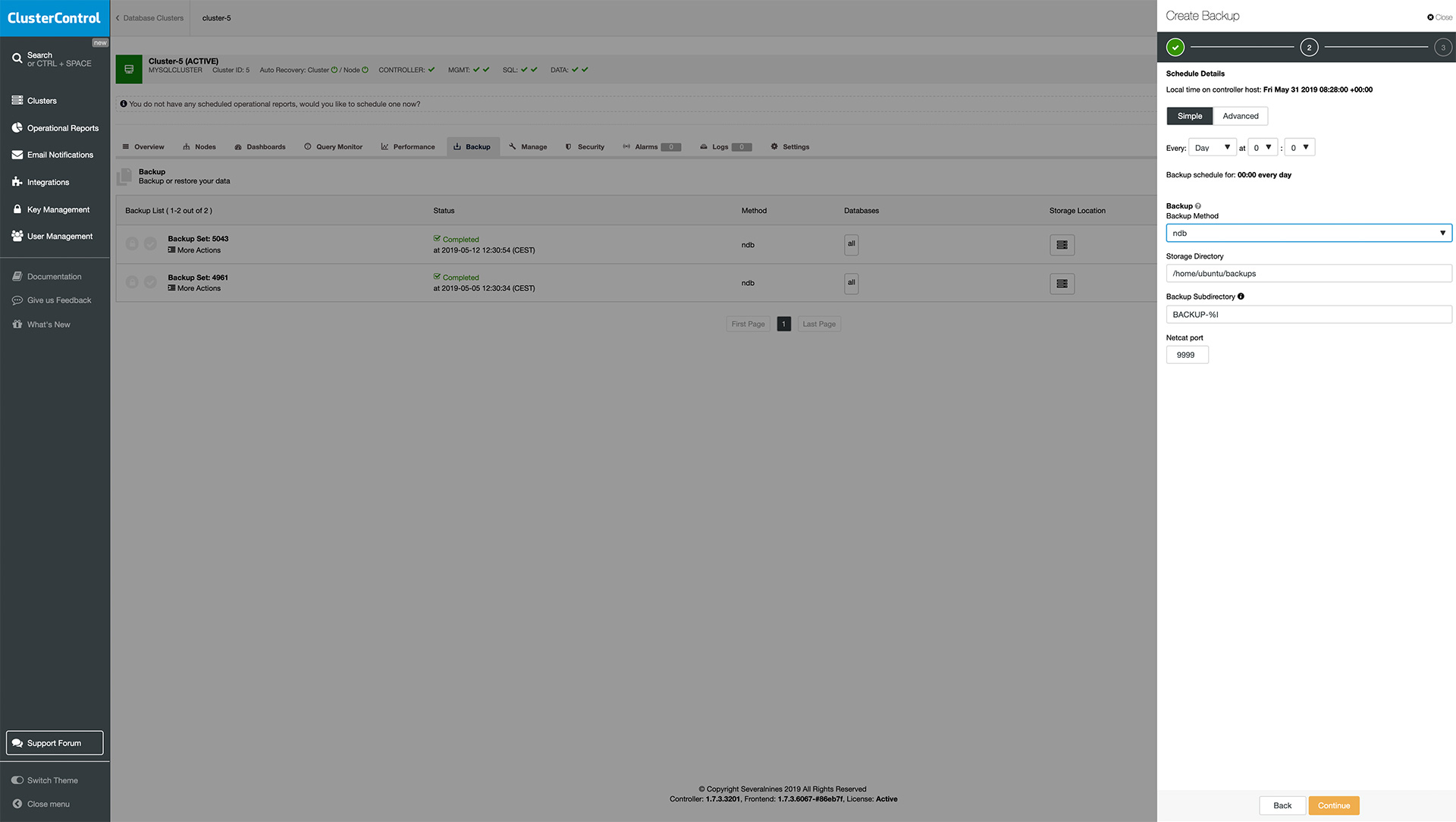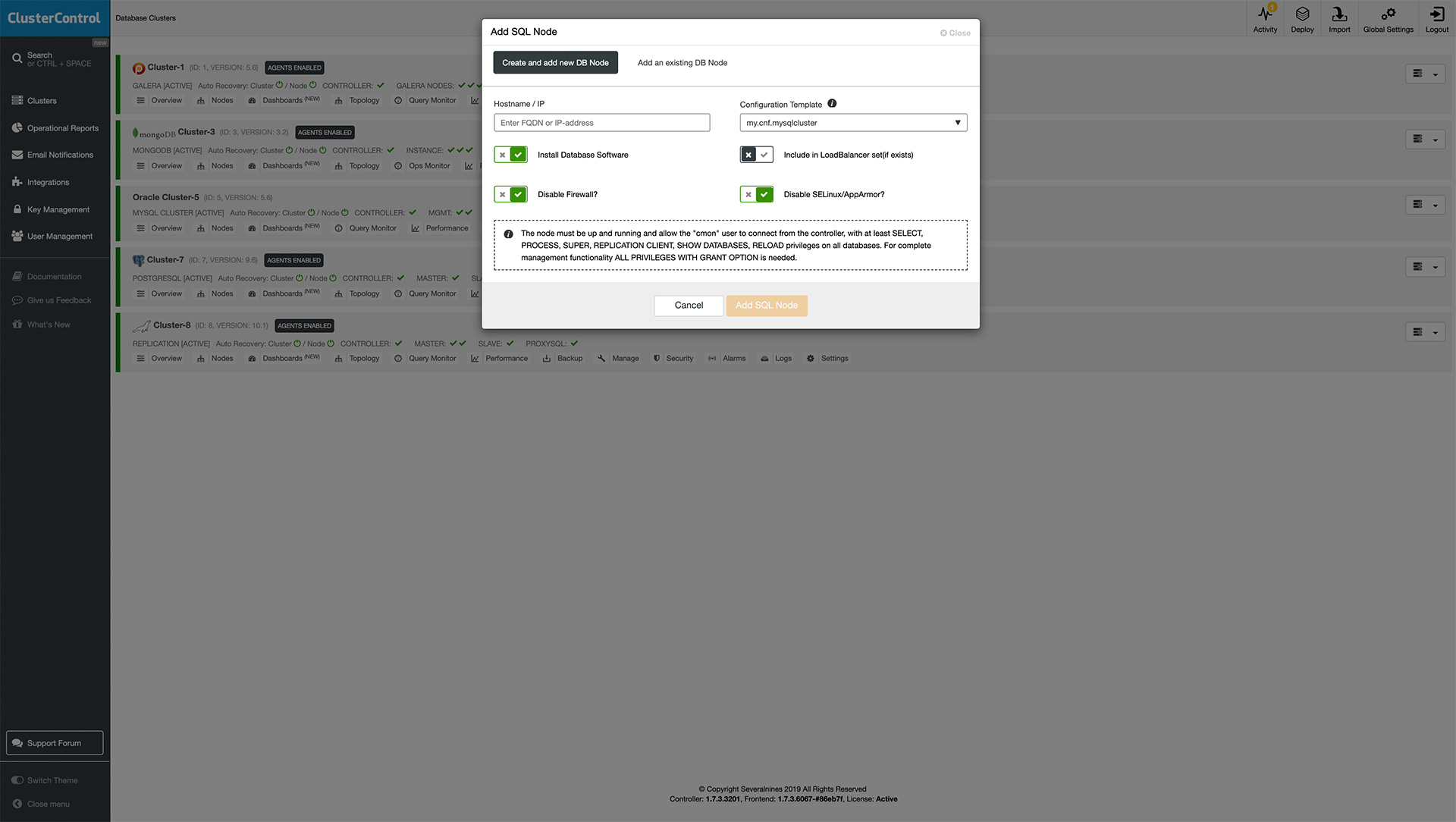 Dependable deployments
Replication is easy to setup, but can be time-consuming when it breaks. ClusterControl comes with all the features you need to ensure your database infrastructure always performs at peak proficiency, removing the need to to cobble together multiple tools.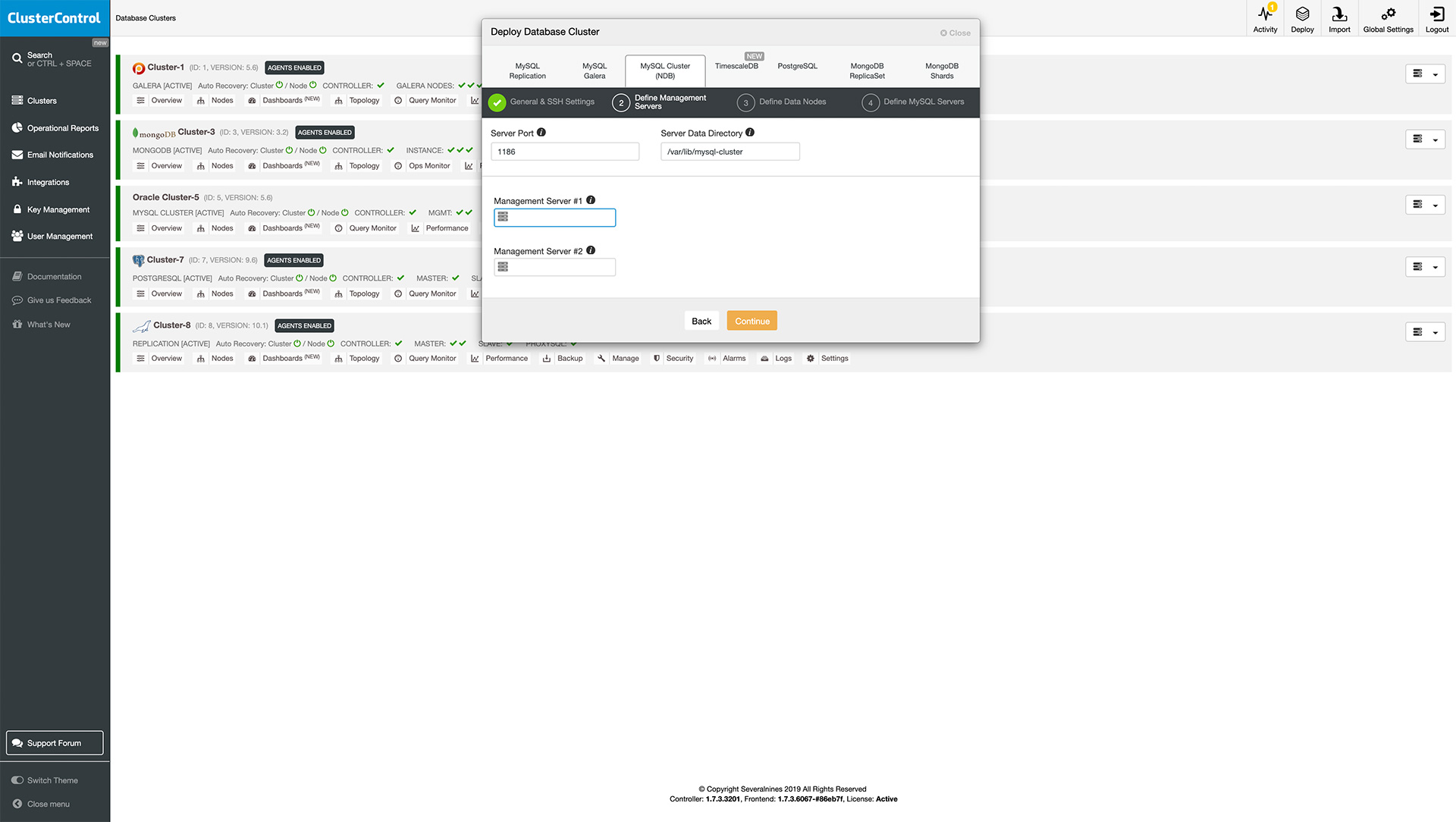 Proxy integration
ClusterControl makes it easy to build a proxy layer over your replication setup; it shields applications from replication topology changes, server failures and changed writable masters. With just a couple of clicks you can improve the availability of your stack.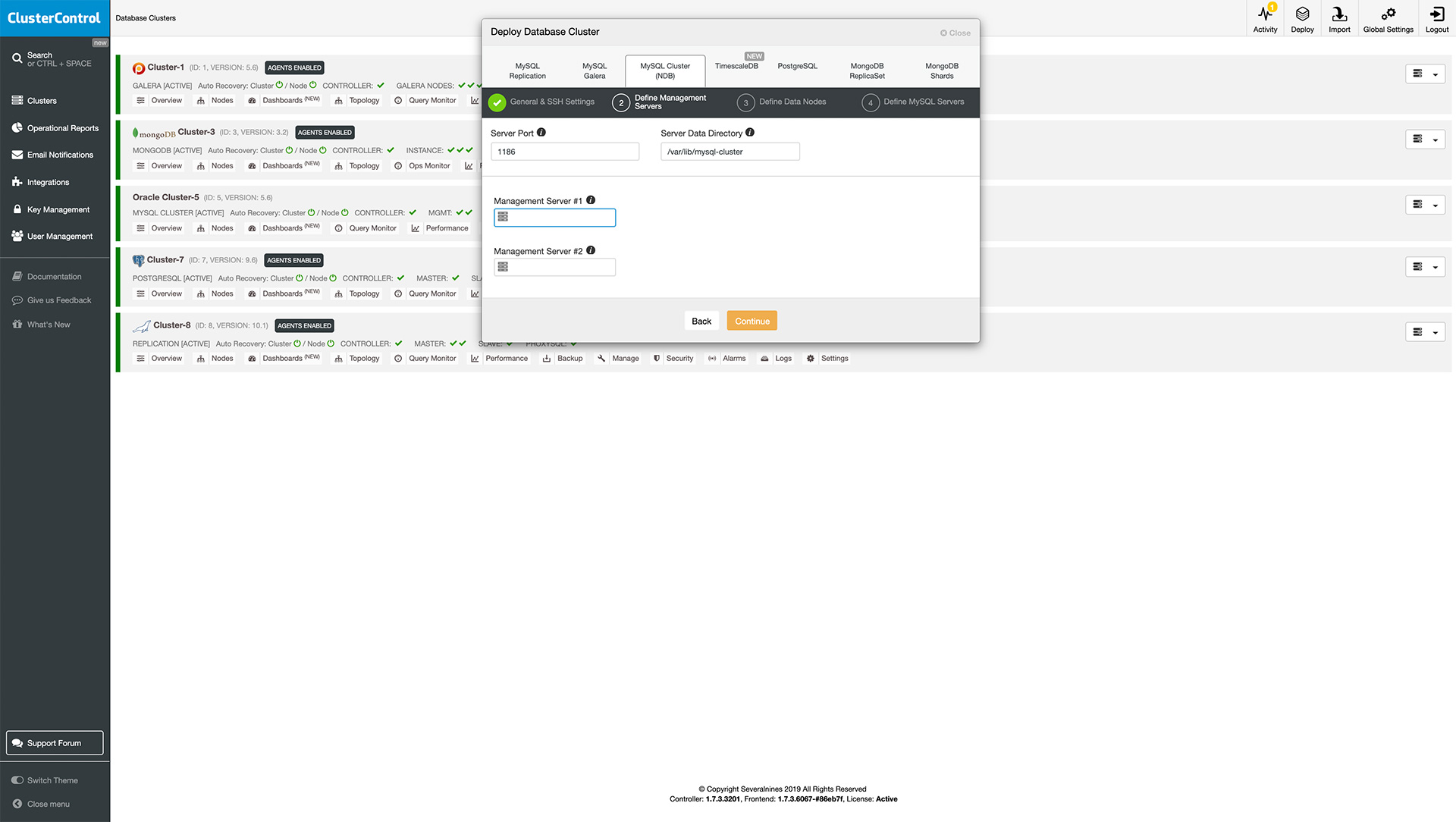 Failover and backups
ClusterControl includes advanced support for failure detection and handling; it also allows you to deploy different proxies to integrate them with your HA stack. With ClusterControl you can schedule logical or physical backups and easily restore backups to bootstrap nodes or systems.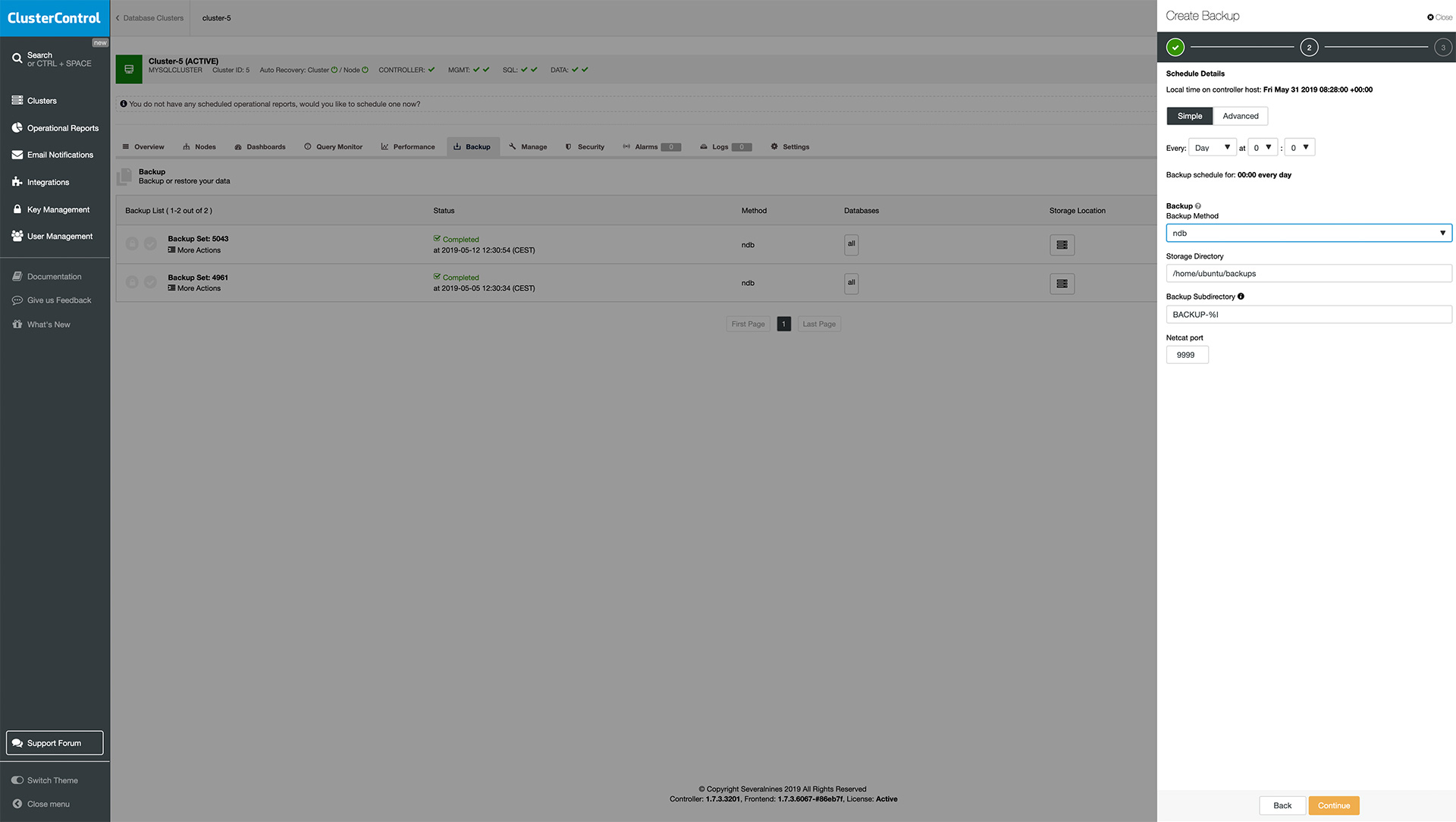 Simple scaling
Easily add and remove nodes and resize instances with ClusterControl. When you need to achieve scalability, ClusterControl makes it possible to throttle the number of connections to the database instances, so the databases are not overloaded.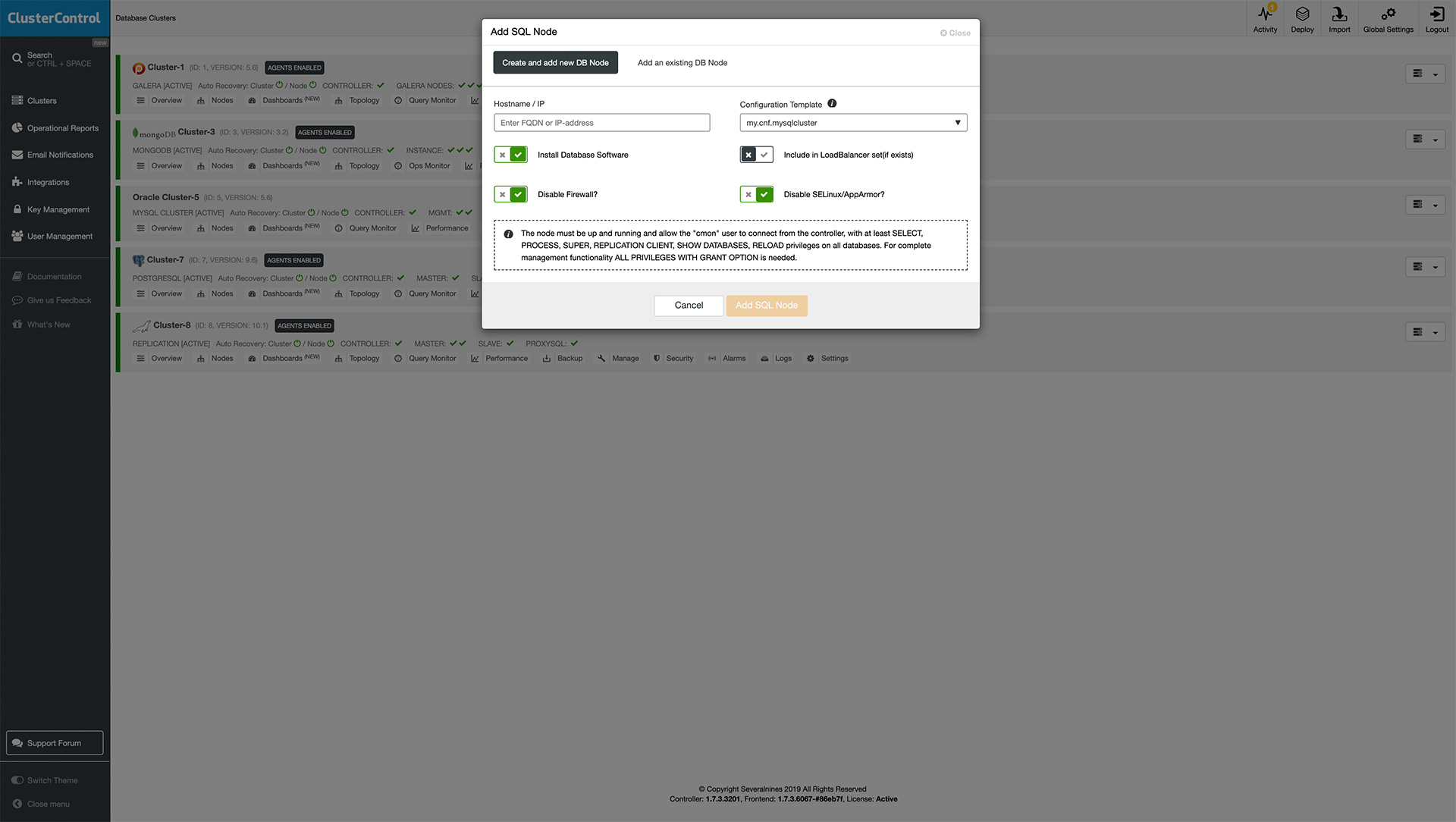 See how MySQL NDB works yourself in our live demo!
Ready to automate your database?
Sign up now and you'll be running your database in just minutes.