ClusterControl database highlight
MySQL Galera
We supports an array of Galera products like Galera Cluster, MariaDB Cluster, and Percona XtraDB Cluster, letting you handle all operations from a single interface.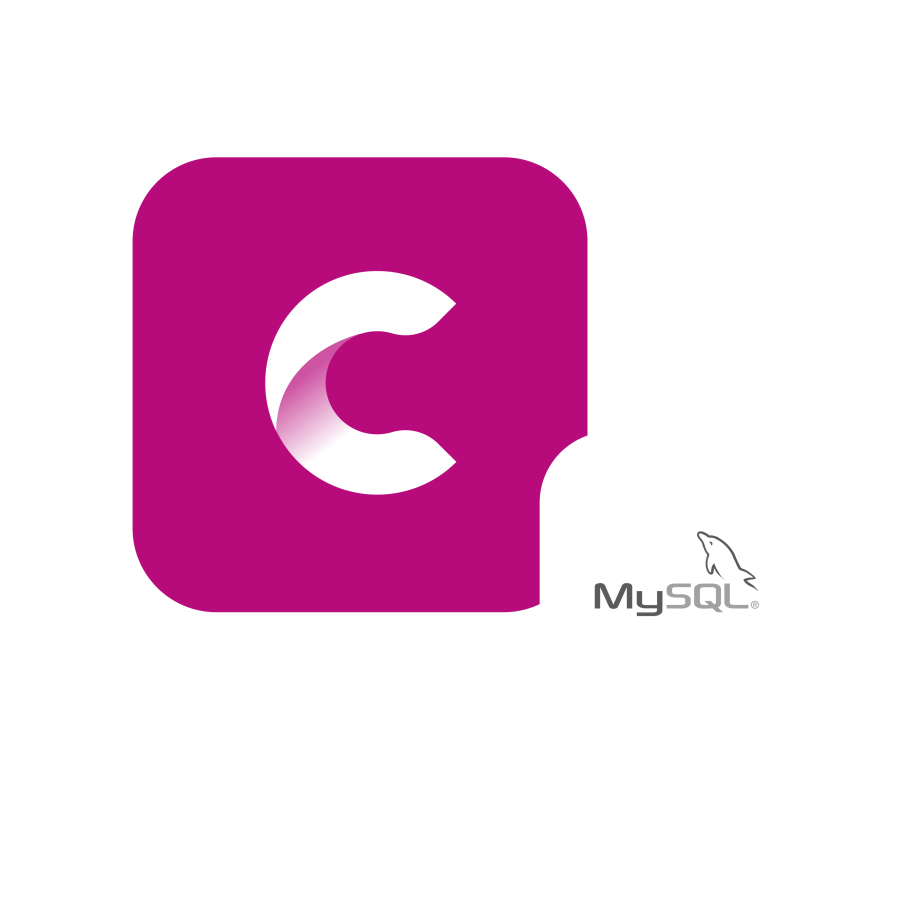 Why MySQL Galera and ClusterControl?
Maximum efficiency
ClusterControl provides automated failure detection, failover, and automatic recovery of individual nodes or even entire clusters.
Proactive intelligence
Gain access to advanced monitoring features that give you insights into your database performance and alert you to any problems right away.
Advanced scaling
ClusterControl provides an array of advanced security features that you can depend on to keep your data safe.
Top MySQL Galera features on ClusterControl
Get the key MySQL Galera ops features you need out-of-the box.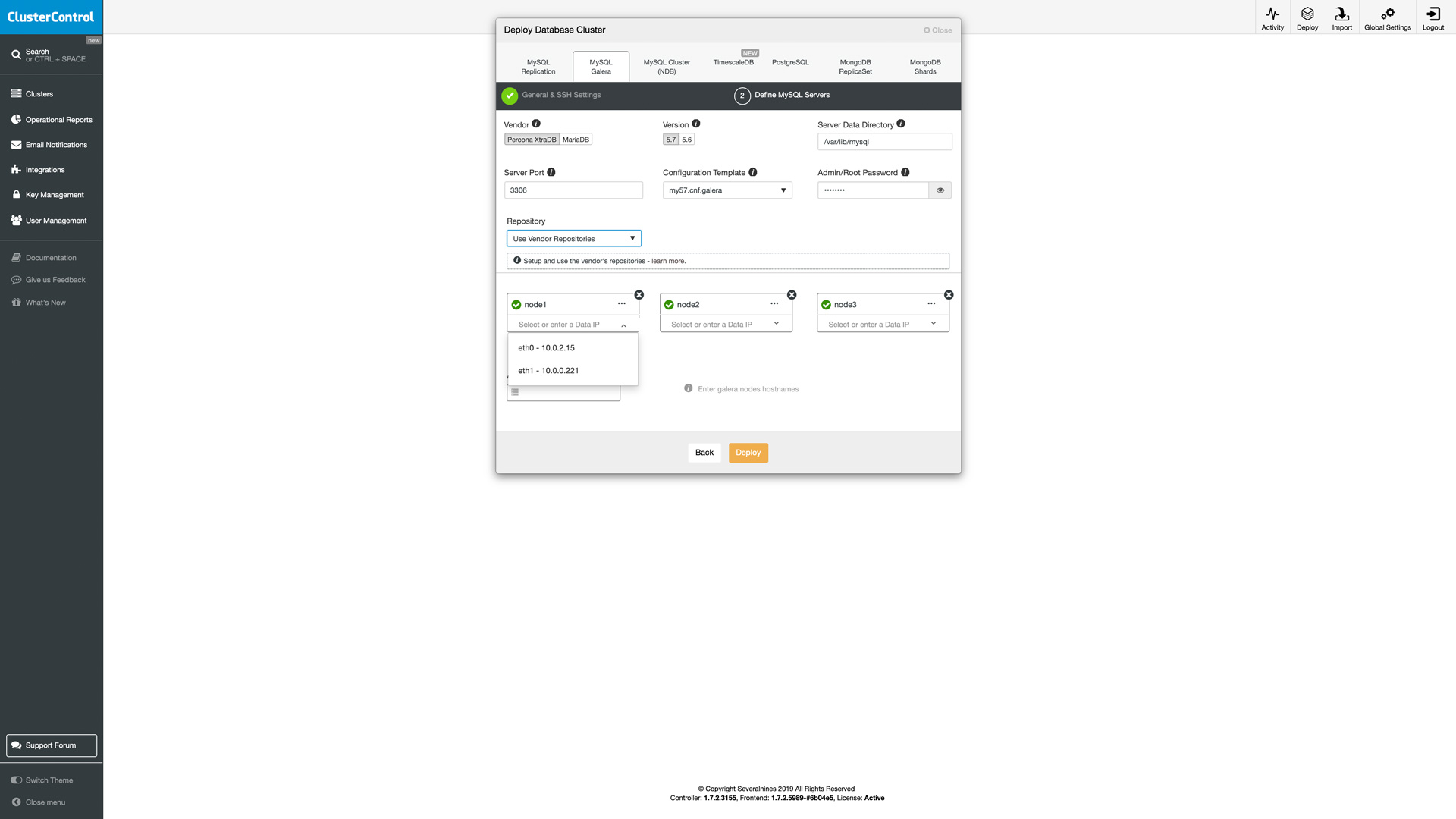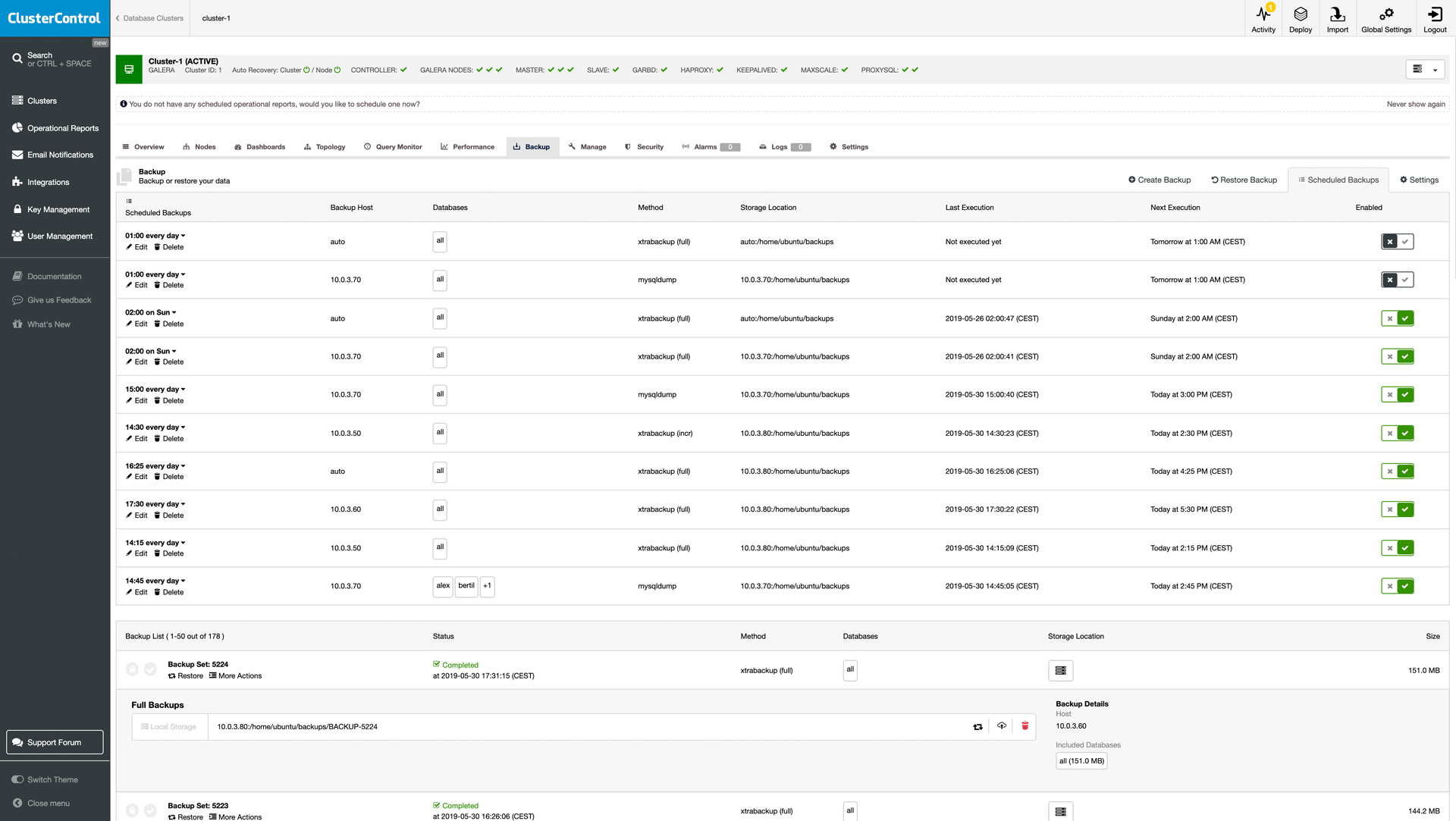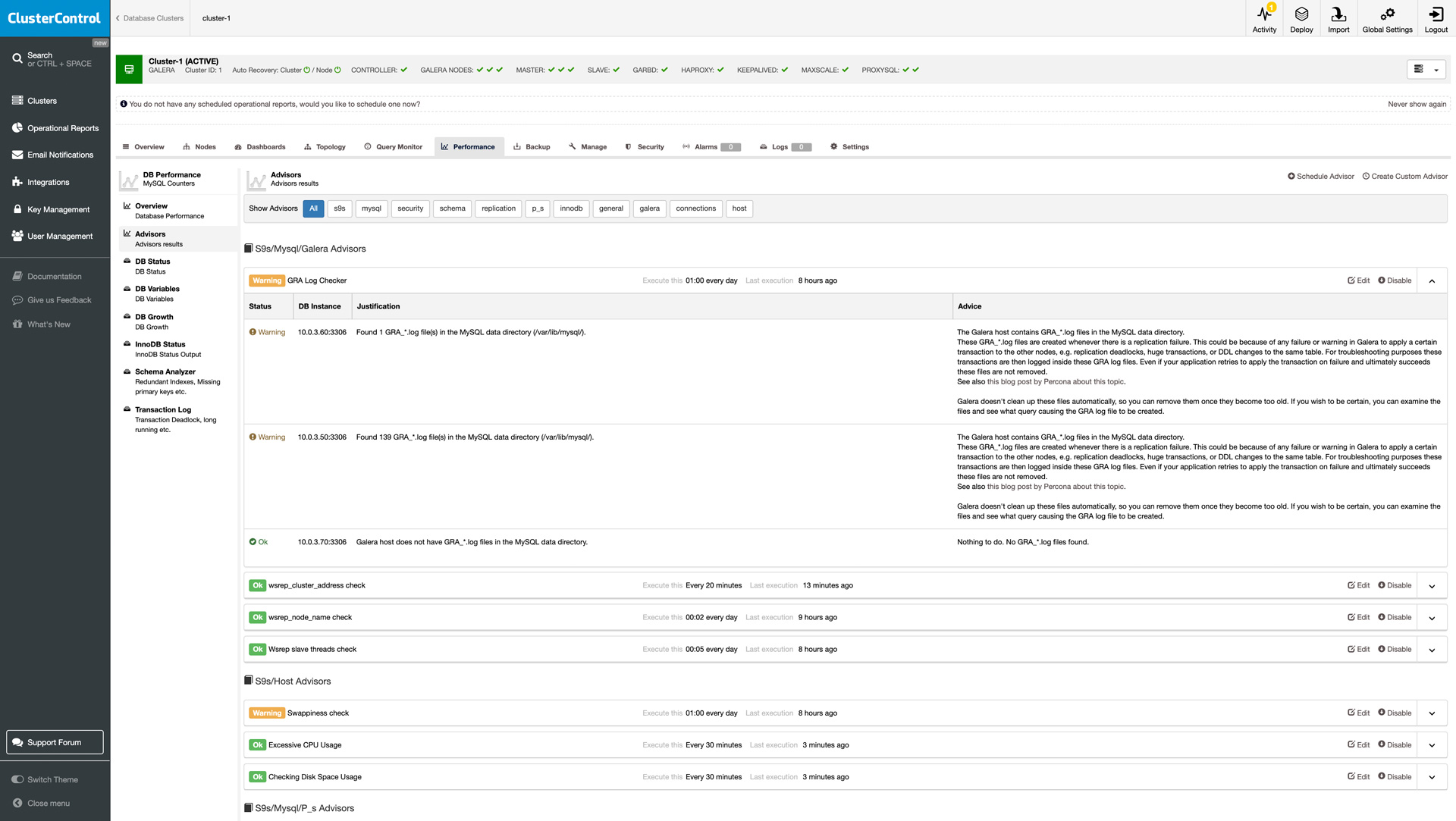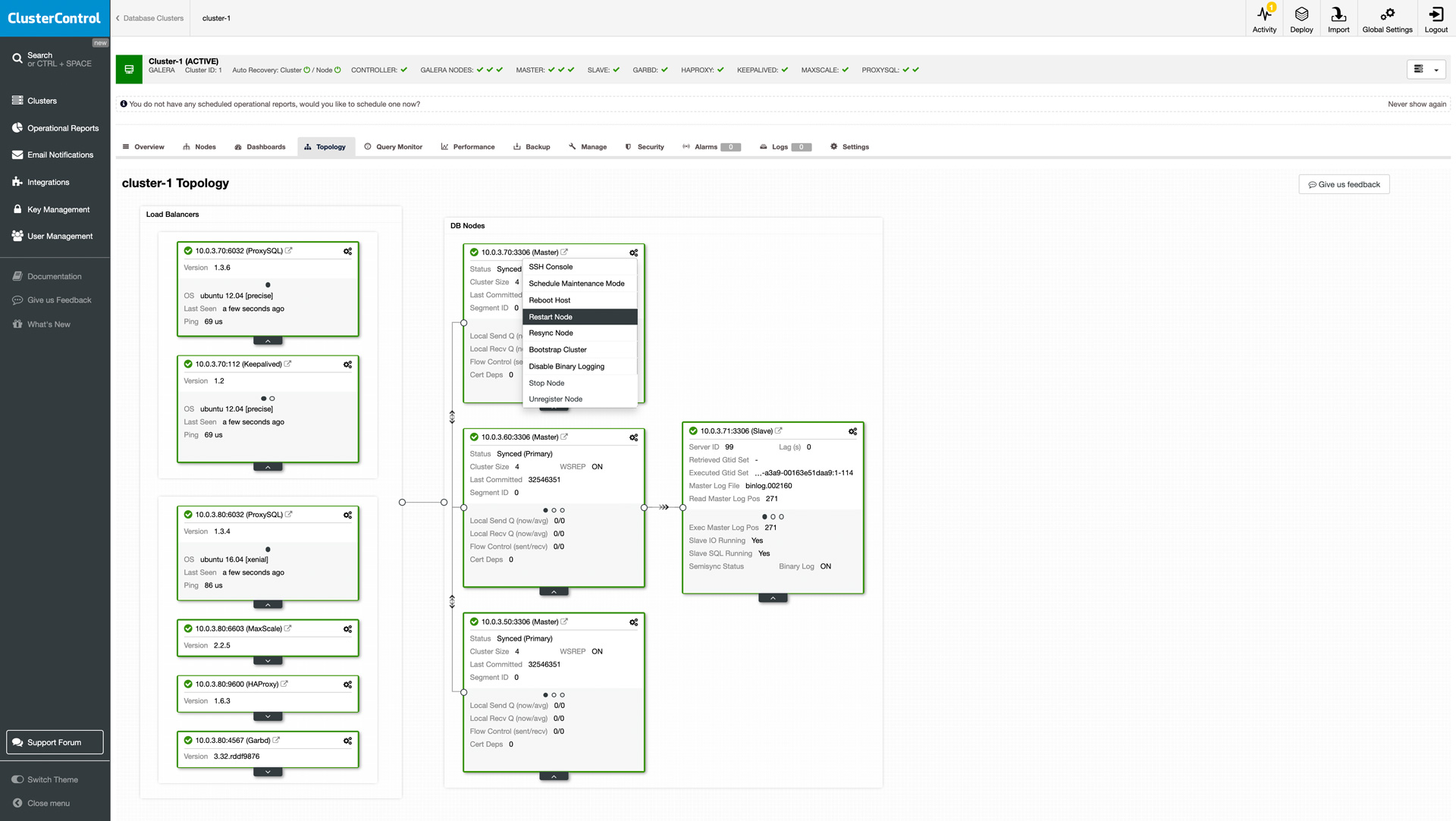 Dependable deployments
ClusterControl provides advanced deployment, management, monitoring, and scaling functionality to easily get your Galera clusters up-and-running using proven methodologies that you can depend on.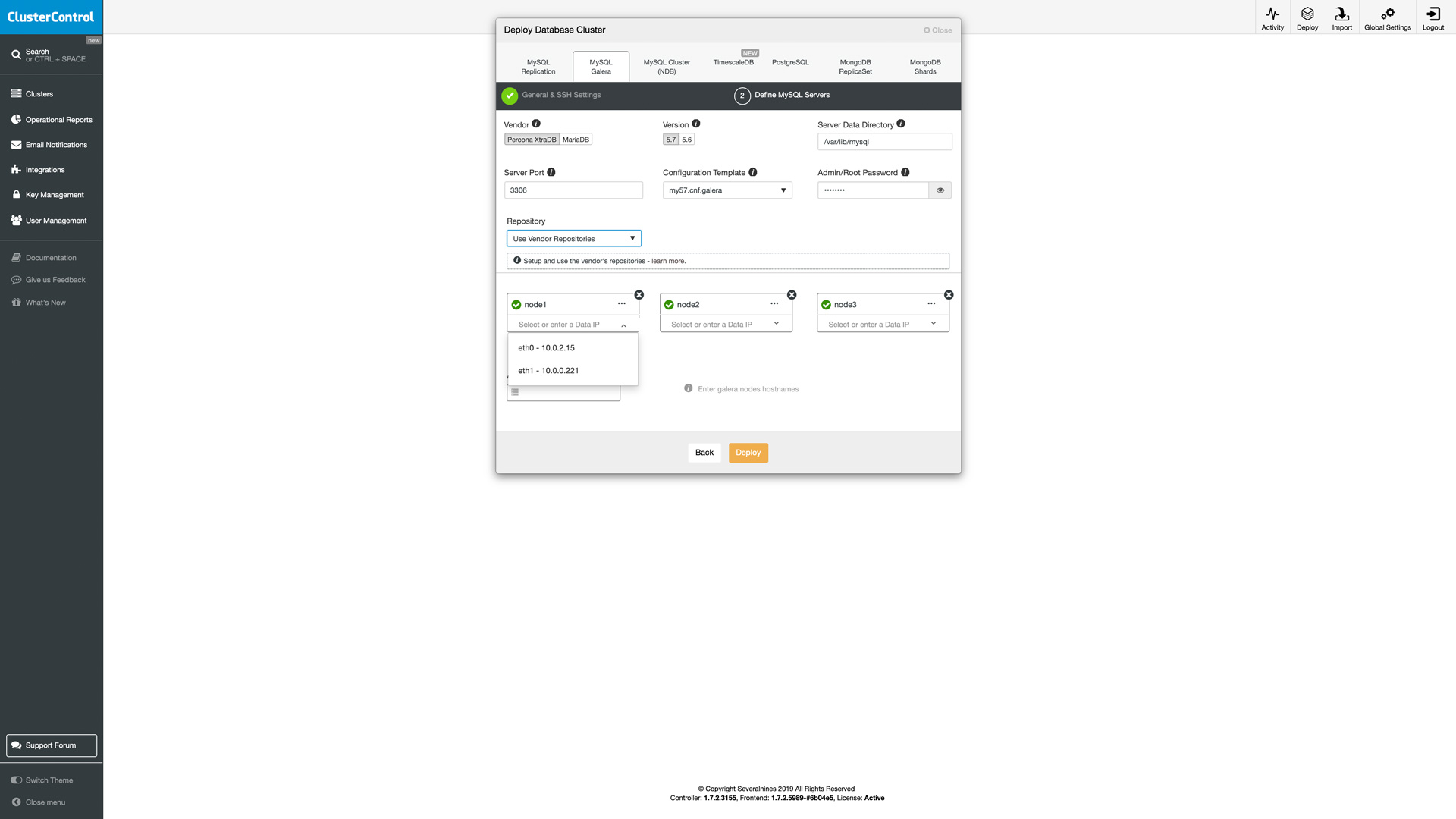 Backups and failover
ClusterControl provides automated failure detection, failover and automatic recovery of individual nodes or entire clusters. You even have the ability to schedule logical or physical backups and easily restore backups to bootstrap nodes or systems.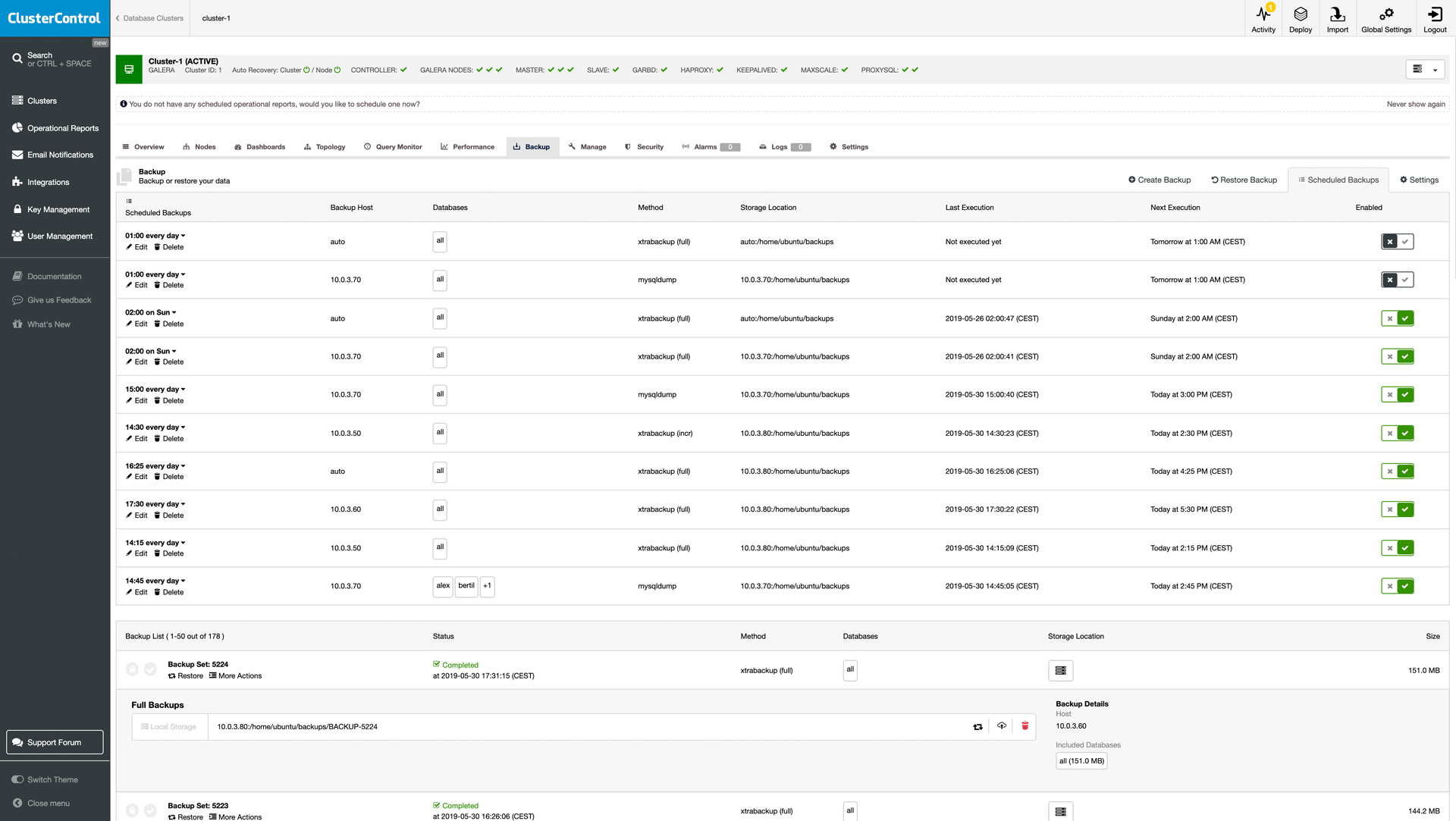 Advanced monitoring
Database monitoring in a distributed environment supports more than the database layer to include stack components, including underlying operating system, storage, network, and load balancers. Advanced monitoring by ClusterControl gives you insights into the performance of your entire stack by detecting anomalies and alerting you to the problem early.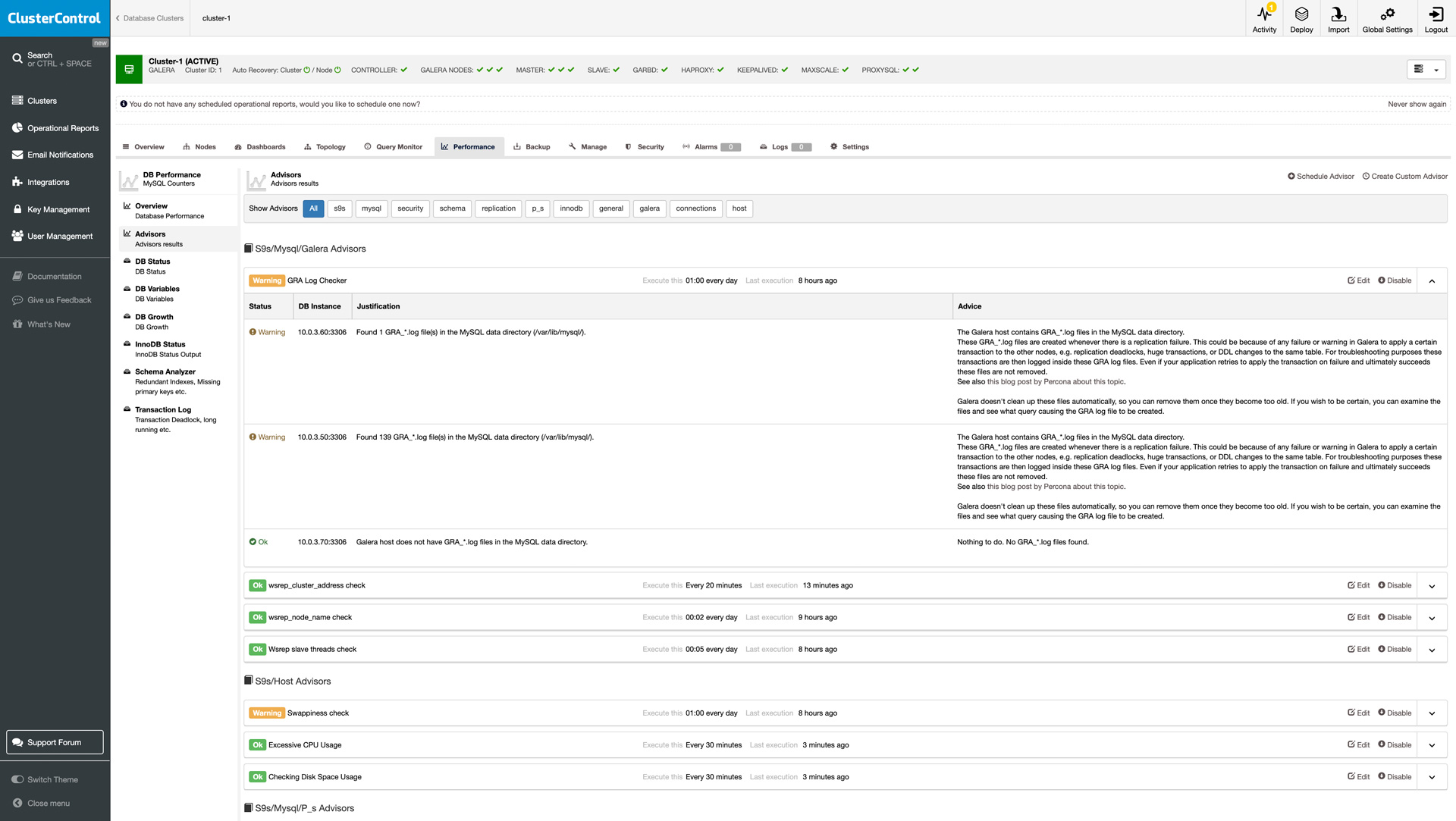 Node management
ClusterControl provides you with the management tools you need to keep your database running at peak performance. Node management becomes easy with automated tasks, advanced security options, and the Dev Studio, where you can create your own database advisors to further customize your setups.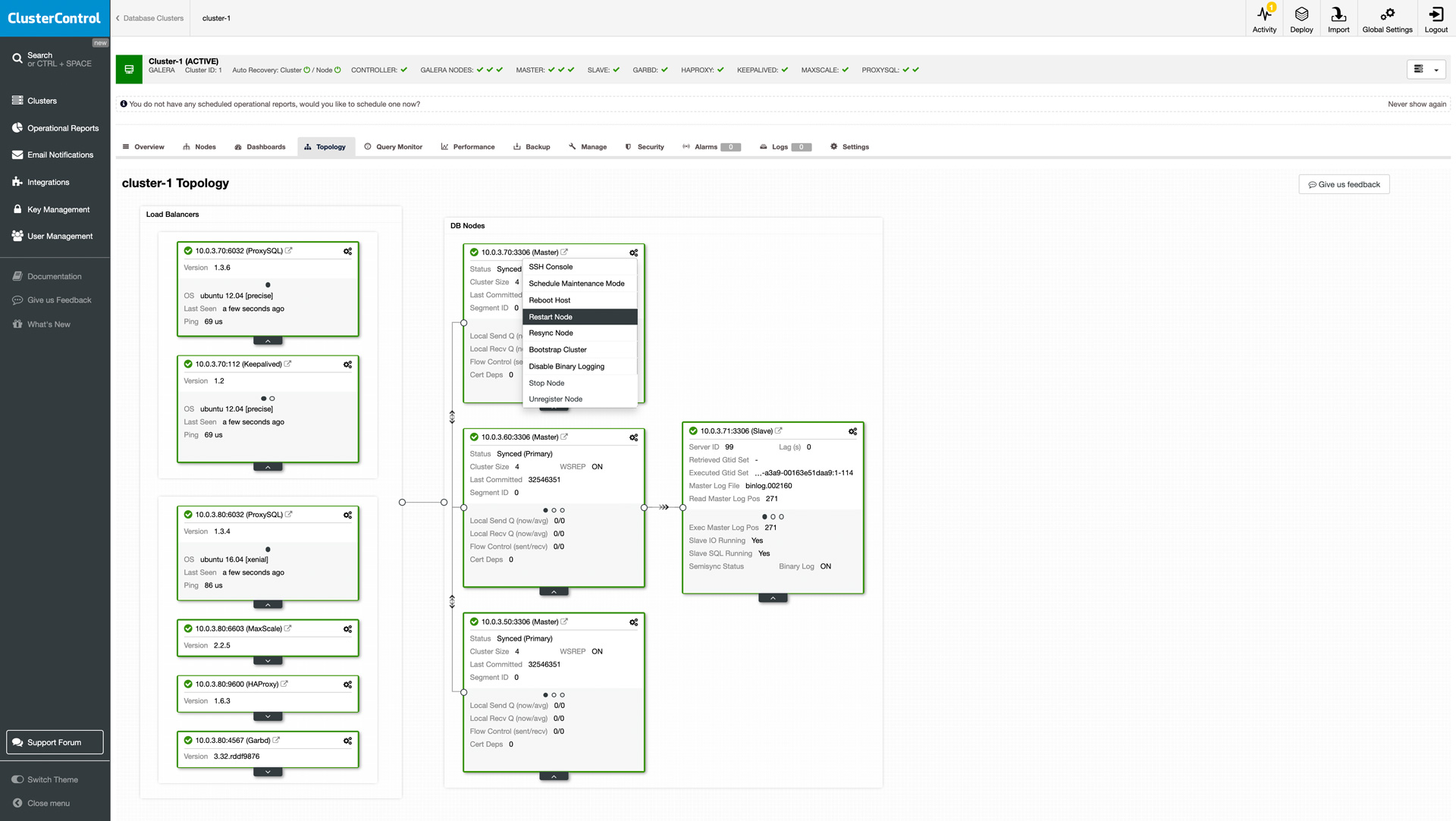 See how Galera works yourself in our live demo!
Ready to automate your database?
Sign up now and you'll be running your database in just minutes.