ClusterControl database highlight
MariaDB
ClusterControl supports an array of MariaDB products letting you deploy, manage, monitor and scale from a single interface.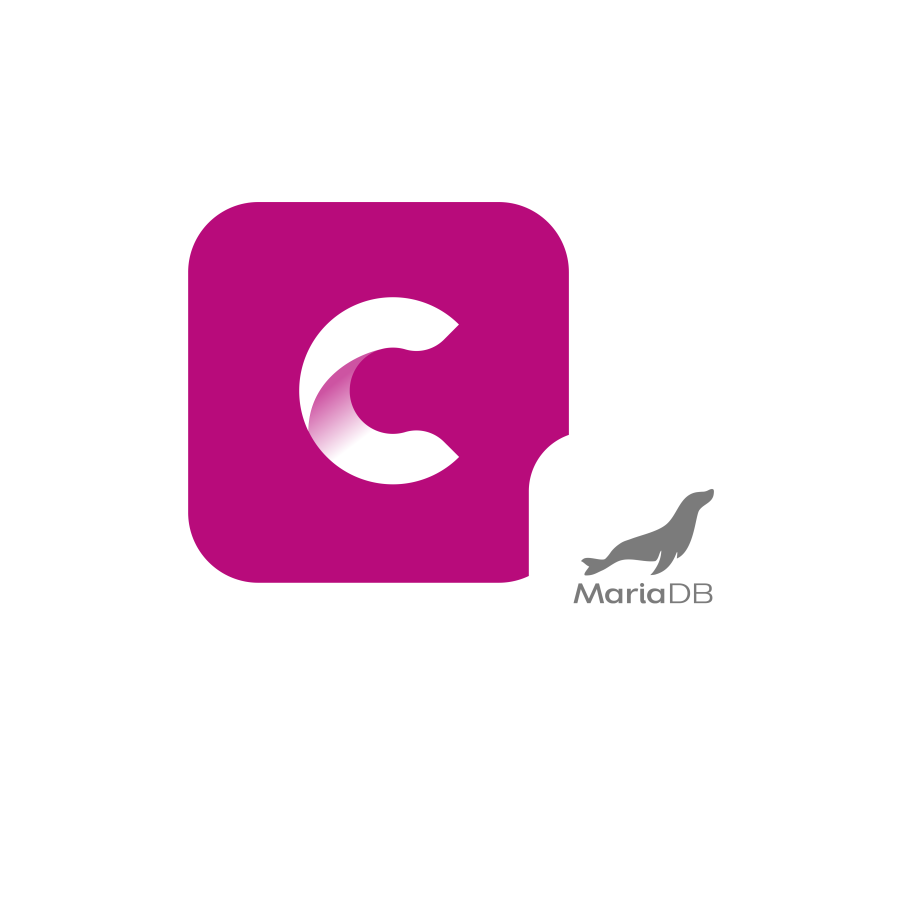 Why MariaDB with ClusterControl
Trusted deployments
ClusterControl ensures your team can easily and securely deploy production-ready MariaDB database stacks that are built using battle-tested, proven methodologies.
Peak performance
MariaDB has introduced many performance enhancing improvements including query optimizations which, in benchmark tests, let MariaDB perform 3-5% better than a similarly configured MySQL environment.
MaxScale integration
MariaDB MaxScale is a database proxy that extends the high availability, scalability, and security of MariaDB Server while at the same time simplifying application development by decoupling it from underlying database infrastructure.
Top MariaDB features on ClusterControl
Get the key MariaDB ops features you need out-of-the box.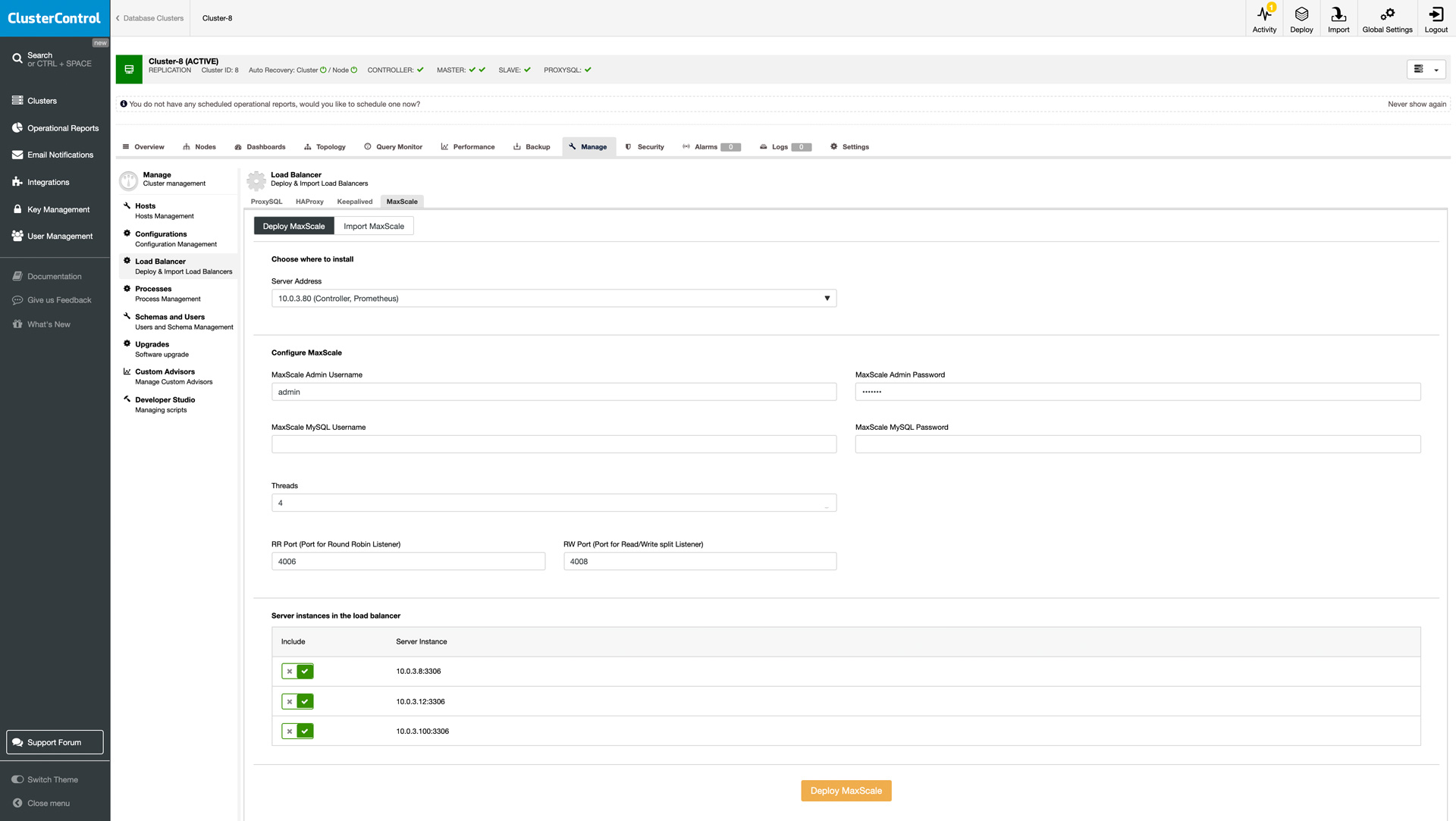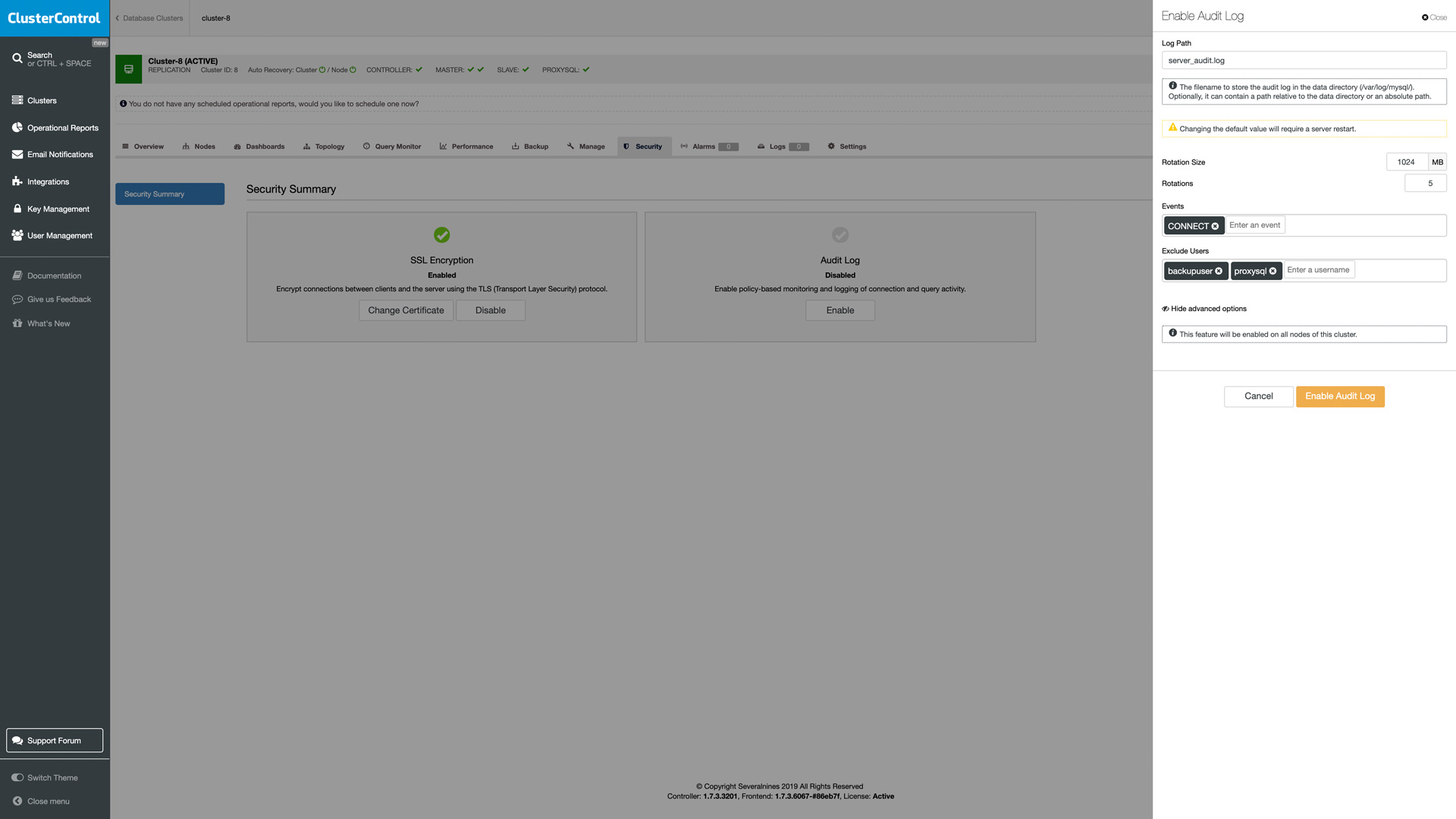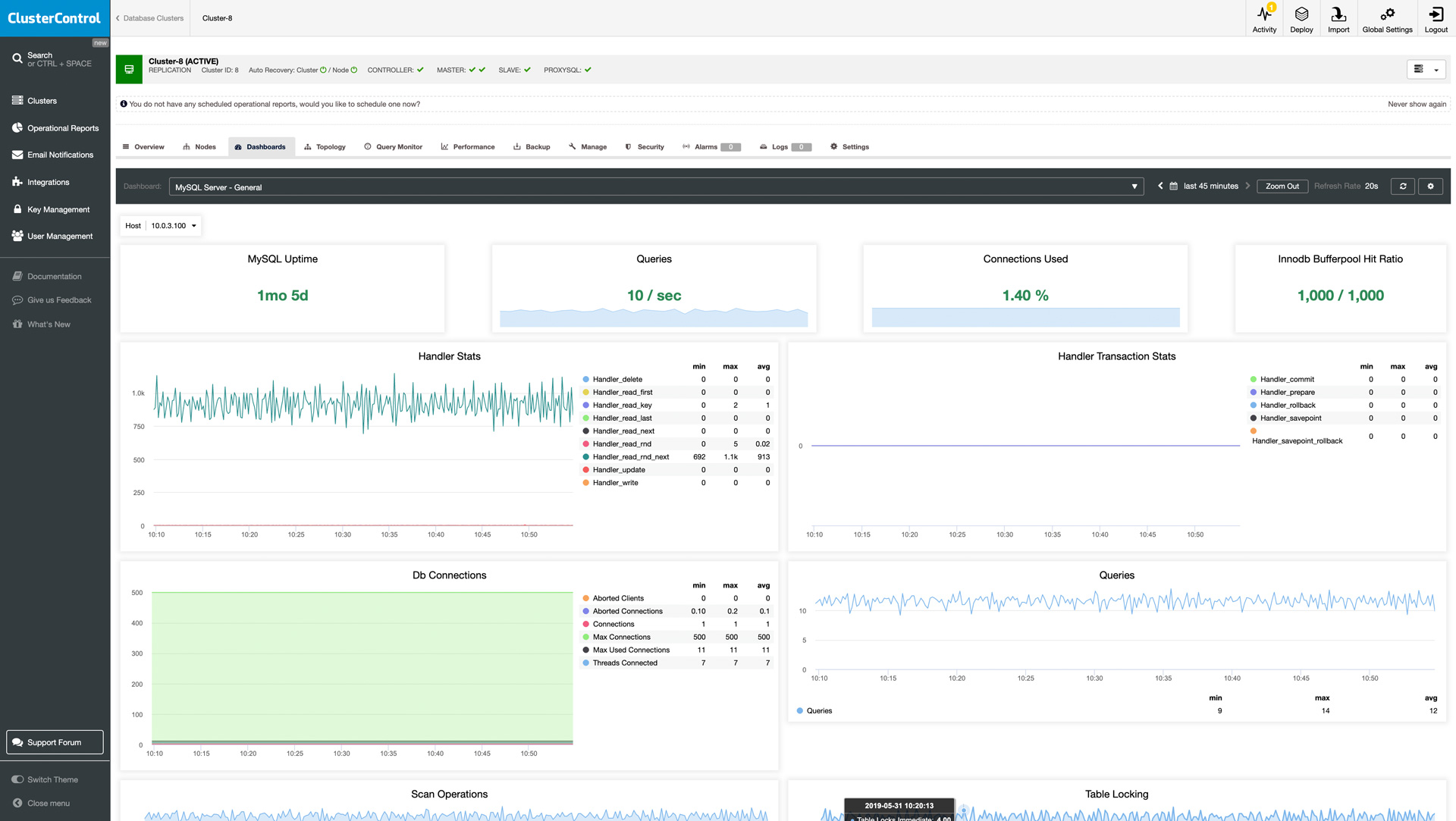 Built for high availability (HA)
MariaDB Cluster is made for today's cloud based environments. It is fully read-write scalable, comes with synchronous replication, allows multi-master topologies, and guarantees no lag or lost transactions.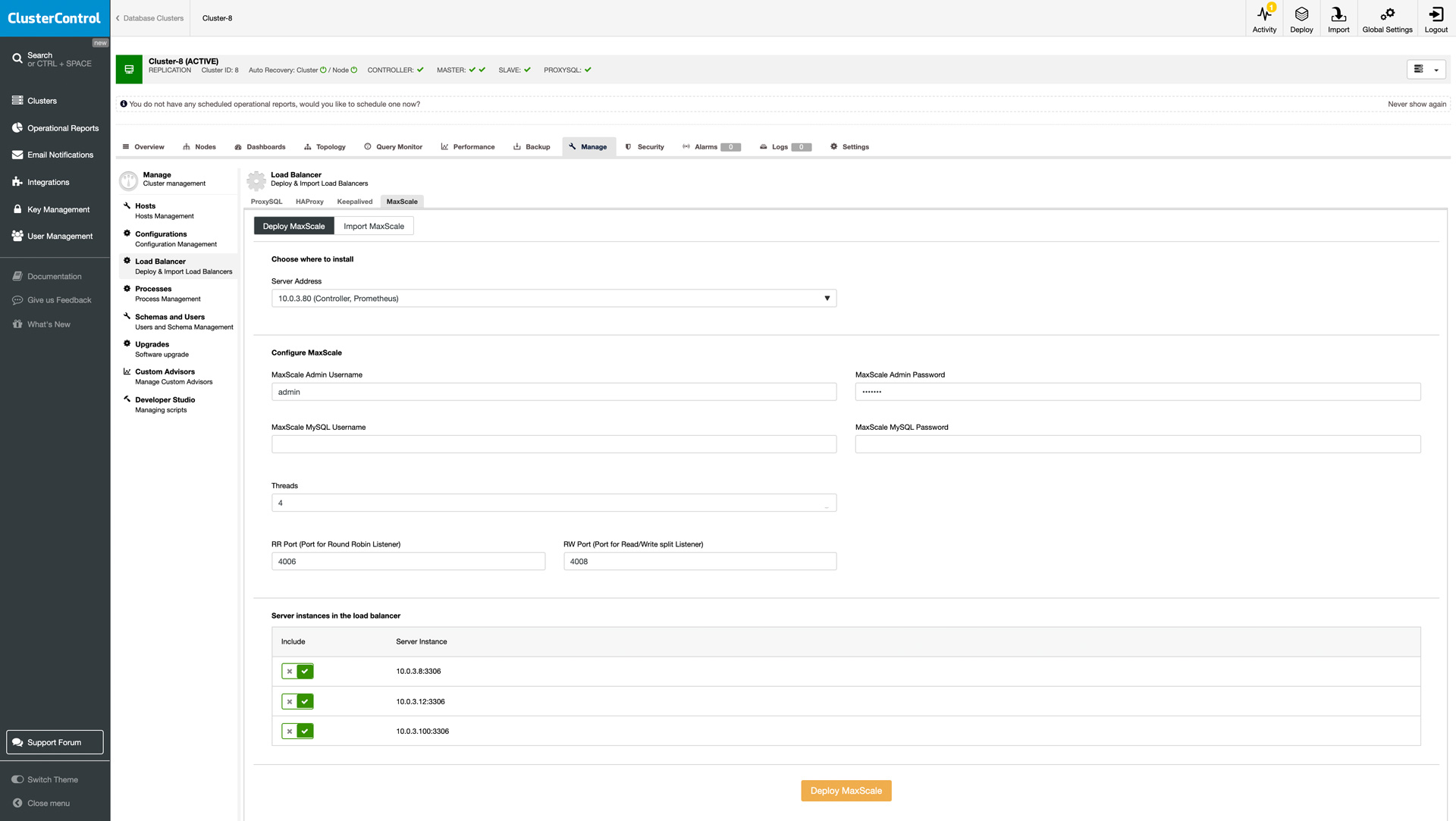 Advanced security
MariaDB is engineered to secure the database at every layer, making it a trusted general-purpose database used in industries such as government and banking that require the highest level security features.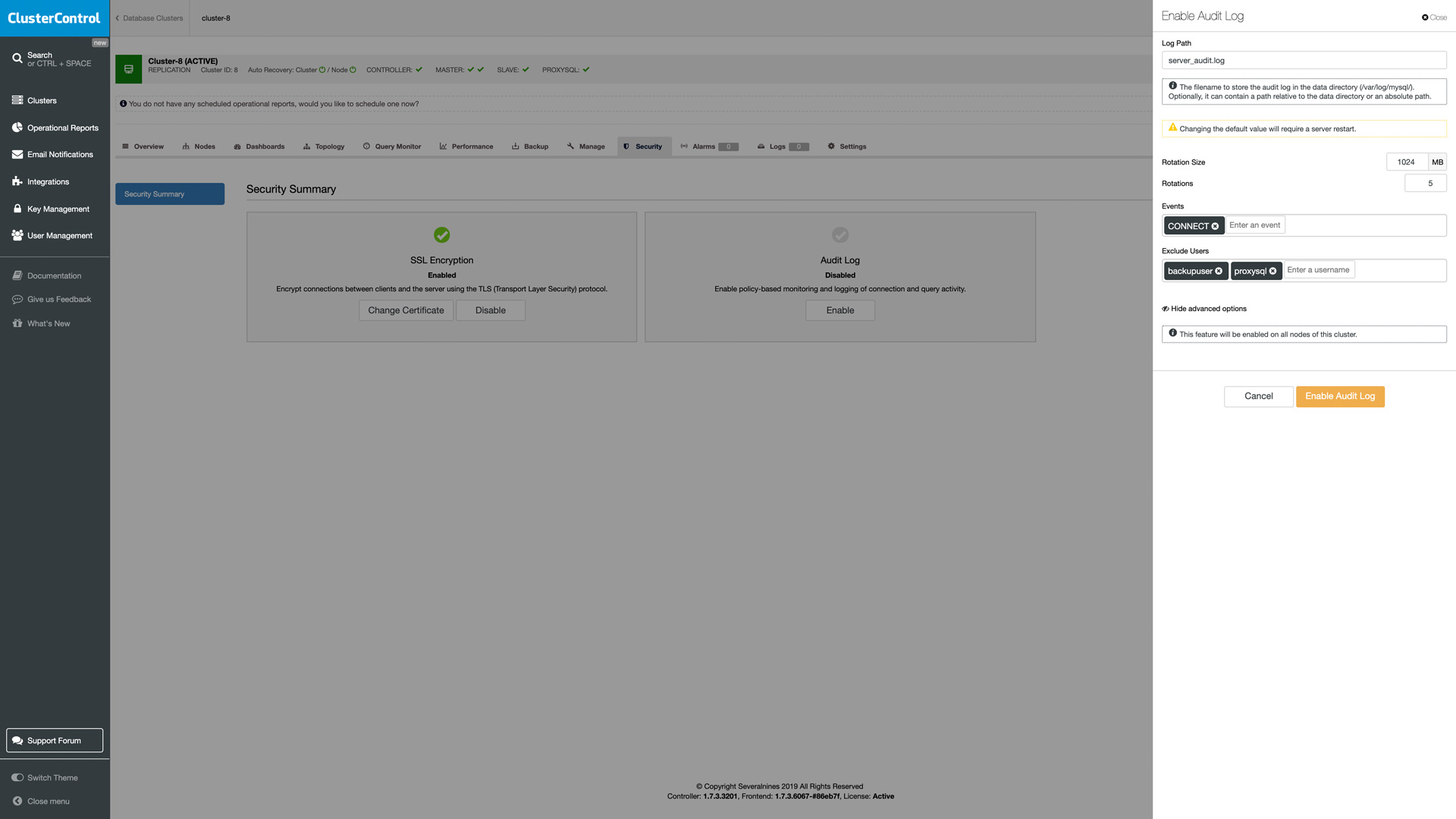 MariaDB database monitoring
Database monitoring in a distributed environment supports more than the database layer to include stack components, including monitoring of the underlying operating system, storage, network and load balancers.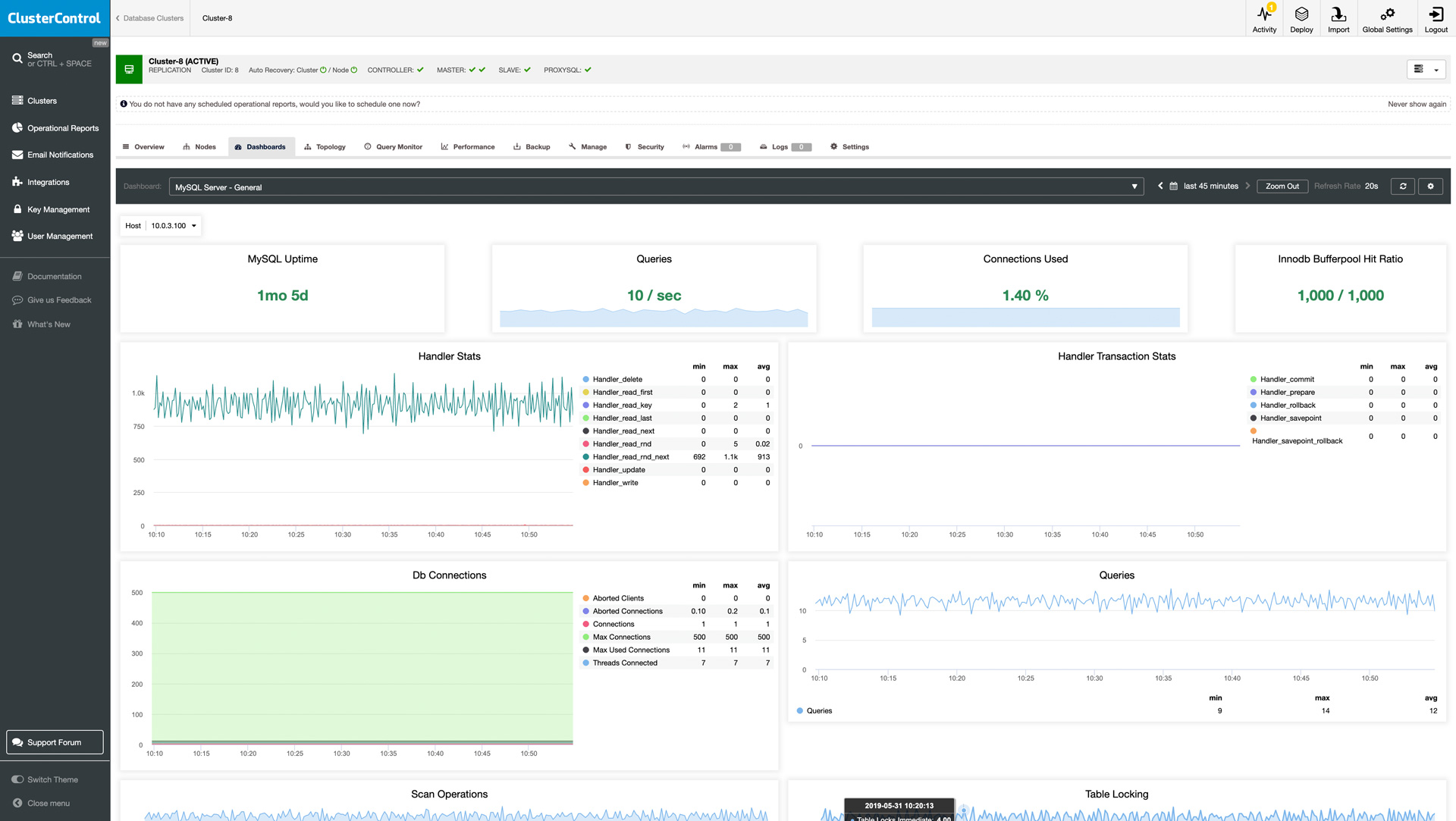 Database automation
At the core of ClusterControl is it's automation functionality that let's you automate many of the database tasks you have to perform regularly like deploying new clusters, adding and scaling new nodes, running backups and upgrades, and more.
See how MariaDB works yourself in our live demo!
Ready to automate your database?
Sign up now and you'll be running your database in just minutes.