Check Out Our Latest Technical Resources for MySQL, MariaDB, Postgres and MongoDB
This blog is packed with all the latest resources and tools we've recently published! Please do check it out and let us know if you have any comments or feedback.
Live Technical Webinar
When: Tuesday July 28th
Who: Krzysztof Książek, Senior Support Engineer, Severalnines
Where: Register Here
In this webinar, we will look at some of the most widely used HA alternatives in the MySQL world and discuss their pros and cons. Krzysztof is a MySQL DBA with experience managing complex database environments for companies like Zendesk, Chegg, Pinterest and Flipboard. This webinar builds upon recent blog posts by Krzysztof on OS and database monitoring.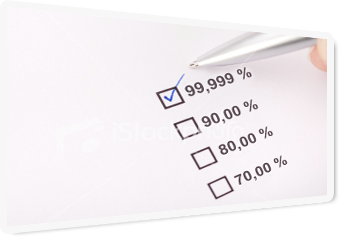 Product Announcements & Resources
ClusterControl 1.2.10 Release
We were pleased to announce a milestone release of ClusterControl in May, which includes several brand new features, making it a fully programmable DevOps platform to manage leading open source databases.
ClusterControl Developer Studio Release
With ClusterControl 1.2.10, we introduced our new, powerful ClusterControl DSL (Domain Specific Language), which allows you to extend the functionality of your ClusterControl platform by creating Advisors, Auto Tuners, or "mini Programs". Check it out and start creating your own advisors! We'd love to hear your feedback!

Technical Webinar - Replay
We recently started a 'Become a MySQL DBA' blog and webinar series, which we're extending throughout the summer. Here are the first details of that
Become a MySQL DBA - Deciding on a relevant backup solution
In this webinar, we discussed the multiple ways to take backups, which method best fits specific needs and how to implement point in time recovery.
Watch the replay and view the slides here
Technical Blogs
Here is a listing of our most recent technical blogs. Do check them out and let us know if you have any questions.
Become a MySQL DBA Blog Series
Further Technical Blogs:
We are hiring!
We're looking for an enthusiastic frontend developer! If you know of anyone, who might be interested, please do let us know.
We trust these resources are useful. If you have any questions on them or on related topics, please do contact us!
Your Severalnines Team