Check Out Our Latest Resources for MySQL, MariaDB & MongoDB Clusters
Here is a summary of resources & tools that we've made available to you in the past weeks. If you have any questions on these, feel free to contact us!
We are pleased to announce the release of ClusterControl 1.2.5, which now supports MySQL 5.6 and Global Transaction IDs to enable cross-datacenter and cloud replication over high latency networks. Galera users are now able to assign nodes to their respective datacenter. Other features include User Defined Alerts and agent-less monitoring.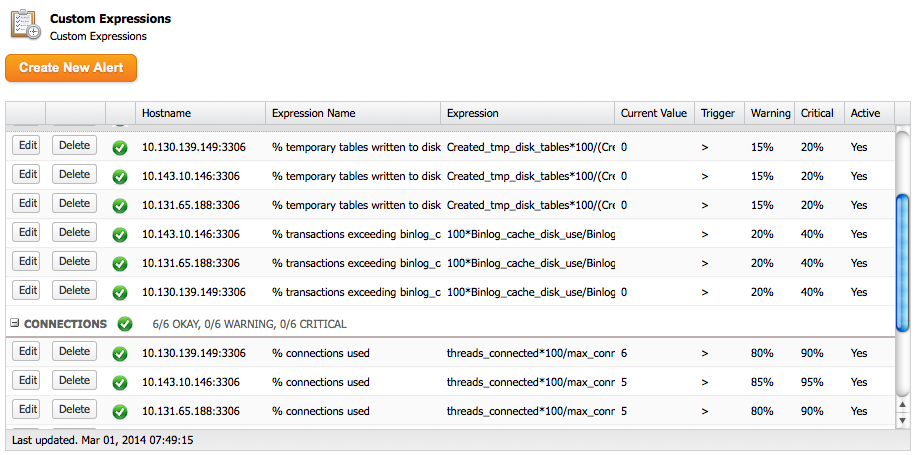 New Webinar on March 11th - Migrating to Galera Cluster for MySQL/MariaDB/XtraDB
Galera is slowly but surely establishing itself as a credible replacement for traditional MySQL master-slave architectures. But how do you migrate? Does the schema or application change? What are the limitations? Can you migrate without service interruption?

Join Codership CEO Seppo Jaakola and Severalnines CTO Johan Andersson for this webinar and find out how you can migrate.
We are thrilled to announce our partnership with Percona. Effective immediately, Percona customers are able to enjoy the advanced automation, monitoring and cluster management capabilities of ClusterControl.
Latest Resource Blogs
Webinar Replay & Slides
Repair & Recovery for Your MySQL, MariaDB & MongoDB / TokuMX Clusters
MySQL NDB Cluster, Galera Cluster, VIP with HAProxy and Keepalived, MongoDB Sharded Cluster, etc. all have their own availability models. This webinar discusses the different availability models, and shows you how to take corrective action in case of failures.
In this webinar, Severalnines CTO Johan Andersson shows you how to leverage ClusterControl to detect failures in your cluster and automatically repair them. Seppo Jaakola from the Codership team also provides a deep dive into Galera recovery internals.
Events
We are sponsors and speakers at this year's Percona Live MySQL Conference & Expo 2014!


Following the announcement of our partnership with Percona and the release of Percona ClusterControl by Severalnines, we are pleased to confirm that we will be present in Santa Clara for this year's conference. If you are attending, do not hesitate to drop by and say hi!
For more information: http://www.percona.com/live/mysql-conference-2014/
We believe these resources are useful. If you have any questions on them or on related topics, please do contact us!