We're delighted to be joining Team MariaDB at SkySQL with a talk on 'Automation & Management of Database Clusters' as they tour across several European regions in the coming weeks.
Whether you're a MariaDB enthusiast or newbie, a MySQL veteran or newbie, or even a MongoDB user who also happens to run MySQL or MariaDB databases: this roadshow is a good place to find out about the latest developments on the MariaDB database as well as related tools and technologies. 
From our own perspective, we'll be updating participants on how to best automate & manage their database clusters, and demo some of the capabilities of ClusterControl.
The theme of this year's MariaDB roadshow is 'Reaching New Heights - Proven Features and Cool New Technologies'. 
You will hear about the latest MariaDB innovations including how the MariaDB 10 GA release significantly increases the performance of MariaDB. You will also learn how the new MaxScale - an open source proxy platform for MariaDB and MySQL - provides you with a new tool for even better scalability.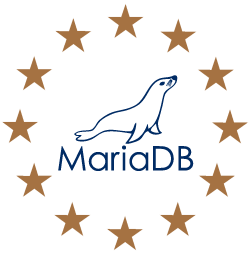 There are six dates/locations to chose from: 
Technical experts will show you how to take advantage of the new features and enhancements in MariaDB, and share tips and tricks to increase high performance, scalability, availability and flexibility of your applications. You will also find out more about the new high availability in MariaDB Enterprise Cluster to take your applications to the next level.
Topics covered:
The new MariaDB offering: MariaDB 10, MaxScale and more
High Availability with MariaDB Enterprise
Automation & Management of Database Clusters with Severalnines
Scalability with MariaDB and MaxScale: Reaching New Heights
The events are open-ended allowing plenty of time for questions and discussions on the topics covered during the presentations. We look forward to seeing you there!
Register now to secure your seat!
ABOUT CLUSTERCONTROL
Setting up, maintaining and operating a database cluster can be tricky. ClusterControl gives you the power to deploy, manage, monitor and scale entire clusters efficiently and reliably. ClusterControl supports a variety of MySQL-based clusters (Galera, NDB, 5.6 Replication) as well as MongoDB/TokuMX-based clusters.