There's still time to sign up for our webinar on Tuesday next week, February 23rd, on the scalable, open source database infrastructure behind CloudStats.me. Our friends from WooServers will be giving an overview of their project at cloudstats.me and discussing their past infrastructure challenges of scaling MySQL "write" performance with minimal cost, performance overhead and database management burden. The session will cover how they came to choose a MariaDB with MaxScale and HAProxy clustering solution, and how they leveraged ClusterControl. Sign up below:
Registration, Date & Time
Europe/MEA/APAC
Tuesday, February 23rd at 09:00 GMT / 10:00 CET (Germany, France, Sweden)
Register Now
North America/LatAm
Tuesday, February 23rd at 09:00 Pacific Time (US) / 12:00 Eastern Time (US)
Register Now
Agenda
CloudStats.me infrastructure overview
Database challenges
Limitations in cloud-based infrastructure
Scaling MySQL - many options

MySQL Cluster, Master-Slave Replication, Sharding, ...

Availability and failover
Application sharding vs auto-sharding
Migration to MariaDB / Galera Cluster with ClusterControl & NoSQL
Load Balancing with HAProxy & MaxScale
Infrastructure set up provided to CloudStats.me

Private Network, Cluster Nodes, H/W SSD Raid + BBU

What we learnt - "Know your data!"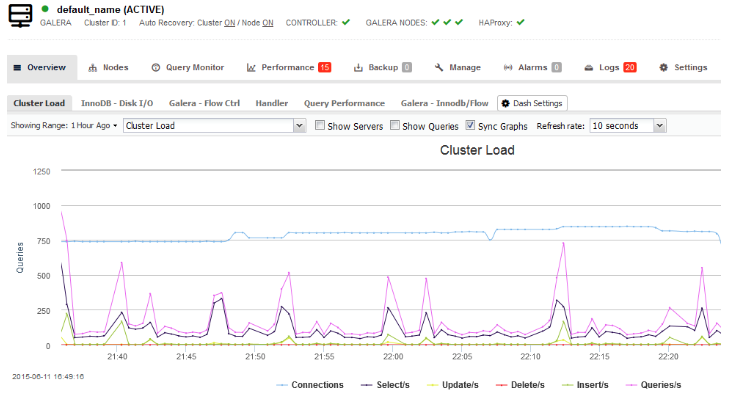 Speakers
Andrey Vasilyev is the CTO of Aqua Networks Limited - a London-based company which owns brands, such as WooServers.com, CloudStats.me and CloudLayar.com. Andrey has been leading the company's new product development initiatives for 5 years and worked closely with the development and sales teams helping turn customer feedback into mass-market products. Having previously worked at Bloomberg L.P. and UniCredit Bank, Andrey's main focus has always been on building stable and reliable platforms capable of serving hundreds of thousands of users.
Art van Scheppingen is a Senior Support Engineer at Severalnines. He's a pragmatic MySQL and Database expert with over 15 years experience in web development. He previously worked at Spil Games as Head of Database Engineering, where he kept a broad vision upon the whole database environment: from MySQL to Couchbase, Vertica to Hadoop and from Sphinx Search to SOLR. He regularly presents his work and projects at various conferences (Percona Live, FOSDEM) and related meetups.
We look forward to "seeing" you there and to some good discussions!
For more discussions on database clustering and high availability strategies, do visit our Webinars Replay page.