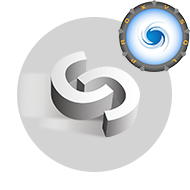 Following the interest we saw in this topic during our recent introduction webinar to ProxySQL, we're pleased to invite you to join this new webinar on high availability in ProxySQL.
As you will know, the proxy layer is crucial when building a highly available MySQL infrastructure. It is therefore imperative to not let it become a single point of failure on its own. And building a highly available proxy layer creates additional challenges, such as how to manage multiple proxy instances, how to ensure that their configuration is in sync, Virtual IP and fail-over.
In this new webinar with ProxySQL's creator, René Cannaò, we'll discuss building a solid, scalable and manageable proxy layer using ProxySQL. And we will demonstrate how you can make your ProxySQL highly available when deploying it from ClusterControl.
Date, Time & Registration
Europe/MEA/APAC
Tuesday, April 4th at 09:00 BST (UK) / 10:00 CEST (Germany, France, Sweden)
North America/LatAm
Tuesday, April 4th at 9:00 Pacific Time (US) / 12:00 Eastern Time (US)
Agenda
Introduction
High Availability in ProxySQL

Layered approach
Virtual IP
Keepalived

Configuration management in distributed ProxySQL clusters
Demo: ProxySQL + keepalived in ClusterControl
Q&A
Speakers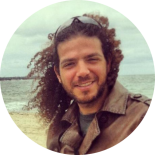 René Cannaò, Creator & Founder, ProxySQL. René has 10 years of working experience as a System, Network and Database Administrator mainly on Linux/Unix platform. In the last 4-5 years his experience was focused mainly on MySQL, working as Senior MySQL Support Engineer at Sun/Oracle and then as Senior Operational DBA at Blackbird, (formerly PalominoDB). In this period he built an analytic and problem solving mindset and he is always eager to take on new challenges, especially if they are related to high performance. And then he created ProxySQL …

Krzysztof Książek, Senior Support Engineer at Severalnines, is a MySQL DBA with experience managing complex database environments for companies like Zendesk, Chegg, Pinterest and Flipboard.
We look forward to "seeing" you there and to insightful discussions!
If you have any questions or would like a personalised live demo, please do contact us.