Galera Cluster for MySQL / MariaDB is easy to deploy, but how does it behave under real workload, scale, and during long term operation? Proof of concepts and lab tests usually work great for Galera, until it's time to go into production. Throw in a live migration from an existing database setup and devops life just got a bit more interesting ...
If this scenario sounds familiar, then this webinar is for you!
Agenda
#1: 101 Sanity Check
#2: Operating System
#3: Backup Strategies
#4: Replication & Sync
#5: Query Performance
#6: Schema Changes
#7: Security / Encryption
#8: Reporting
#9: Managing from disaster
Speaker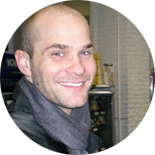 Johan Andersson, CTO, Severalnines - Johan's technical background and interest are in high performance computing as demonstrated by the work he did on main-memory clustered databases at Ericsson as well as his research on parallel Java Virtual Machines at Trinity College Dublin in Ireland. Prior to co-founding Severalnines, Johan was Principal Consultant and lead of the MySQL Clustering & High Availability consulting group at MySQL / Sun Microsystems / Oracle, where he designed and implemented large-scale MySQL systems for key customers. Johan is a regular speaker at MySQL User Conferences as well as other high profile community gatherings with popular talks and tutorials around architecting and tuning MySQL Clusters.
Sessions
Oct 11 2016 - 8:00am to 9:15am UTC
Oct 11 2016 - 4:00pm to 5:15pm UTC