MySQL replication has become an essential component within the scalable architectures and has become the hub for scalable LAMP environments. The major bottleneck for our data is generally not so much oriented around writing our data, but rather around reading it back. Therefore the easiest way to scale MySQL is to add read replicas.
In versions prior to MySQL 5.6, Replication was easy to set up, easy to break, but very difficult to repair. Replication was introduced 15 years ago in MySQL 3.23. While MySQL itself went through massive improvements over the years, the replication functionality remained pretty much the same - single threaded, easy to break, hard to retain consistency or change topologies, etc. This changed with MySQL 5.6.
With 5.6 and more recently 5.7, MySQL Replication has gone through a total transformation. Features like Global Transaction Identifiers make it easy to maintain consistency in dynamic changing replication topologies.
In this webinar, we will introduce the Severalnines Blueprint for MySQL Replication - this includes all aspects of a MySQL Replication topology with the ins and outs of deployment, setting up replication, monitoring, upgrades, performing backups and managing high availability using proxies as ProxySQL, MaxScale and HAProxy.
Date, Time & Registration
Europe/MEA/APAC
Tuesday, April 5th at 09:00 BST / 10:00 CEST (Germany, France, Sweden)
Register Now
North America/LatAm
Tuesday, April 4th at 09:00 Pacific Time (US) / 12:00 Eastern Time (US)
Register Now
Agenda
This webinar will cover the Full Scale MySQL replication stack:
Deployment
Setting up replication
Backups
High Availability
 
Speaker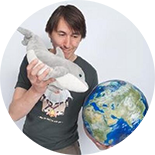 Art van Scheppingen is a Senior Support Engineer at Severalnines. He's a pragmatic MySQL and Database expert with over 15 years experience in web development. He previously worked at Spil Games as Head of Database Engineering, where he kept a broad vision upon the whole database environment: from MySQL to Couchbase, Vertica to Hadoop and from Sphinx Search to SOLR. He regularly presents his work and projects at various conferences (Percona Live, FOSDEM) and related meetups.
We look forward to "seeing" you there!