So, maybe you've been working with MySQL for a while and are now being asked to also properly maintain one or more MongoDB instances. It is not uncommon that MySQL DBAs, developers, network/system administrators or DevOps folks with general backgrounds, find themselves in this situation at some point in time. In fact, with more organisations operating polyglot environments, it's starting to become commonplace.
With that said, we'd like to introduce a new webinar series: 'How to Become a MongoDB DBA' to answer the question: 'what does a MongoDB DBA do'?  
In the space of three webinars, we will walk you through the most important tasks a MongoDB DBA routinely goes through and provide you with options on how to best complete these tasks.
In this initial webinar of the series, we will go beyond the deployment phase and show you how you can automate tasks, how to monitor a cluster and how to manage MongoDB; whilst also automating and managing your MySQL and/or PostgreSQL installations.
Date, Time & Registration
Europe/MEA/APAC
Tuesday, April 26th at 09:00 BST / 10:00 CEST (Germany, France, Sweden)
Register Now
North America/LatAm
Tuesday, April 26th at 09:00 Pacific Time (US) / 12:00 Eastern Time (US)
Register Now
Agenda
Introduction to becoming a MongoDB DBA
Installing & configuring MongoDB
What to monitor and how
How to perform backups
Live Demo
Speaker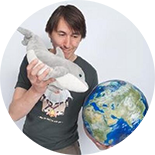 Art van Scheppingen is a Senior Support Engineer at Severalnines. He's a pragmatic MySQL and Database expert with over 15 years experience in web development. He previously worked at Spil Games as Head of Database Engineering, where he kept a broad vision upon the whole database environment: from MySQL to Couchbase, Vertica to Hadoop and from Sphinx Search to SOLR. He regularly presents his work and projects at various conferences (Percona Live, FOSDEM) and related meetups.
We look forward to "seeing" you there!
This session is based upon the experience we have using MongoDB and implementing it for our database infrastructure management solution, ClusterControl. For more details, read through our 'Become a ClusterControl DBA' blog series.