Following the release of ClusterControl 1.2.10 a week ago, we are excited to demonstrate this latest version of the product on Tuesday next week, June 9th.
Join our CTO, Johan Andersson, who will be discussing and demonstrating the new ClusterControl DSL, Integrated Developer Studio and Database Advisors, which are some of the cool new features we've introduced with ClusterControl 1.2.10.
New Features Webinar: ClusterControl 1.2.10
DATE & TIME
Europe/MEA/APAC
Tuesday, June 9th at 09:00 (UK) / 10:00 CEST (Germany, France, Sweden)
Register Now
North America/LatAm
Tuesday, June 9th at 10:00 Pacific Time (US) / 13:00 Eastern Time (US)
Register Now
SPEAKER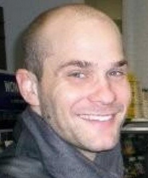 Johan Andersson, CTO, Severalnines
Highlights of ClusterControl 1.2.10 include:
ClusterControl DSL (Domain Specific Language)
Integrated Developer Studio (Developer IDE)
Database Advisors/JS bundle
On-premise Deployment of MySQL / MariaDB Galera Cluster (New implementation)
Detection of long running and deadlocked transactions (Galera)
Detection of most advanced (last committed) node in case of cluster failure (Galera)
Registration of manually added nodes with ClusterControl
Failover and Slave Promotion in MySQL 5.6 Replication setups
General front-end optimizations
For additional details about the release:
Join us for this live webinar, where we'll be discussing and demonstrating the latest features of ClusterControl!
We look forward to "seeing" you there and to insightful discussions!
If you have any questions or would like a personalised live demo, please do contact us.
ABOUT CLUSTERCONTROL
Setting up, maintaining and operating a database cluster can be tricky. ClusterControl gives you the power to deploy, manage, monitor and scale entire clusters efficiently and reliably. ClusterControl supports a variety of MySQL-based clusters (Galera, NDB, 5.6 Replication), MariaDB as well as MongoDB/TokuMX-based clusters and Postgres. With over 7,000 users to date, ClusterControl is the leading, platform independent automation and management solution for the MySQL, MongoDB and Postgres databases.