Join us for this new webinar on Tuesday, May 24th, where we'll be discussing and demonstrating the latest version of ClusterControl, the one-stop console for your entire database infrastructure. We'll be introducing some cool new features for MySQL and MongoDB users in particular as well as walk you through the work we've recently done for improved security.
Our colleagues Johan Andersson (CTO), Vinay Joosery (CEO) and Ashraf Sharif (System Support Engineer) will be demonstrating how you can deploy, monitor, manage and scale your databases on the technology stack of your choice with ClusterControl.
Date, Time & Registration
Europe/MEA/APAC
Tuesday, May 24th at 09:00 BST / 10:00 CEST (Germany, France, Sweden)
Register Now
North America/LatAm
Tuesday, May 24th at 09:00 Pacific Time (US) / 12:00 Eastern Time (US)
Register Now
Agenda
ClusterControl overview
New features deep-dive

For MySQL-based systems
For MongoDB-bases systems
Improved security
And more…

Live Demo
Q&A
Speakers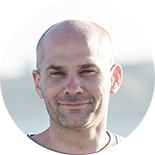 Johan Andersson is CTO at Severalnines, a company that enables developers to easily deploy, manage, monitor and scale highly-available MySQL clusters in the data center, in hosted environments and on the cloud. Prior to Severalnines, Johan worked at MySQL/Sun/Oracle and was the Principal Consultant and lead of the MySQL Clustering and High Availability consulting group, where he designed and implemented large-scale MySQL systems at key customers.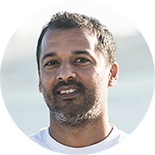 Vinay Joosery is a passionate advocate and builder of concepts and businesses around Big Data computing infrastructures. Prior to co-founding Severalnines, Vinay held the post of Vice-President EMEA at Pentaho Corporation - the Open Source BI leader. He has also held senior management roles at MySQL / Sun Microsystems / Oracle, where he headed the Global MySQL Telecoms Unit, and built the business around MySQL's High Availability and Clustering product lines. Prior to that, Vinay served as Director of Sales & Marketing at Ericsson Alzato, an Ericsson-owned venture focused on large scale real-time databases.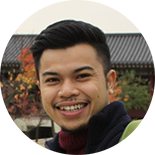 Ashraf Sharif is a System Support Engineer at Severalnines. He was previously worked as principal consultant and head of support team and delivered clustering solutions for big websites in the South East Asia region. His professional interests focus on system scalability and high availability.
We look forward to "seeing" you there and some good discussions!